On Christmas morning, Dominique Cojuangco checked the gifts of her mom Gretchen Barretto.
The first thing that caught her attention was, "Travalo!!!"
Screaming with excitement, she added, "I want it!"
In the video uploaded by her mom on her Instagram account, Gretchen could be heard asking, "What's that?"
Dominique quickly replied, "...for your perfume. It's a perfume holder."
Alissa Martinez, daughter of Albert Martinez, had to snatch her gift for the actress because she forgot to remove the tag price.
Then she explained, "So di ba Tita Gretchen you have a perfume, a big one? You go like this," showing how to fill it from the original bottle.
"It's for your bag."

According to Travalo's website, it's a "timeless accessory to keep you looking and smelling great."
It can fit in a tiny purse, and is approved by airlines.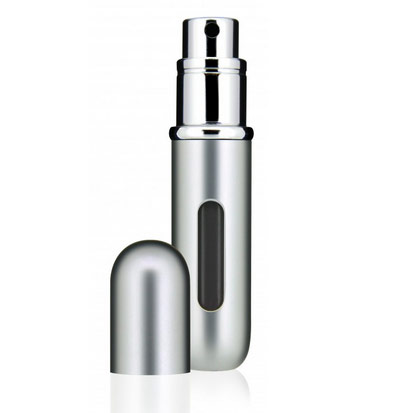 It's being sold online from $19.99 or P989.65 to $399 or PHP 19,753.
Here's the video post of Gretchen:
Dominique, her mom, and dad Tonyboy Cojuangco spent Christmas with Alissa and Alyanna, in Lake Tahoe, Nevada, where the latter had a winter wedding with photographer Roy Macam last December 23.