While some kids follow in the footsteps of their celebrity parents, some choose to shy away from the limelight.
In 2016, PEP.ph (Philippine Entertainment Portal) came up with a list featuring 25 celebrity kids who are so darn good-looking but are not in showbiz.
Included was Donny Pangilinan, the son of Anthony Pangilinan and Maricel Laxa, who, seven months later, made his debut on ASAP. He is now a MYX VJ.
Leila Alcasid, Frankie Pangilinan, and Angelina Montano are slowly making their way to showbiz.
Now we present to you the 2017 version.
But the selection was narrowed down to kids who are 4 to 12 years old, and have not appeared on any TV commercial.
Watch for them: they can be next big thing in the local industry.
Noah Alcaraz, 4, is the maporma son of beauty queen turned actress Lara Quigaman and actor Marco Alcaraz.
This little boy fell in love with dinosaurs after watching Jurassic World.
Connor Wilson Consunji is the son of 2007 Bb. Pilipinas-World Maggie Wilson and businessman Victor Consunji.
This little boy will be turning five on February 28.
According to his mom, Connor is at the stage "where he does and says the funniest things!"

Catalina and Ruis Eigenmann are the children of Ryan Eigenmann and his wife Cathy.

The young lady is said to be the mini-me of her lola Gina Alajar, while Ruis looks like his dad.
Eia Tan is the unica hija of actress Sherilyn Reyes and Chris Tan.
In one of her Instagram posts, the five-year-old lass introduced herself this way: "Hi, I'm Eia and they call me dalagang maliit."
Like her brother Ryle, one of the It's Showtime!'s Hashtag members, Eia also dances well and poses like a model.
Rafael Rivera, 5, is the son of Angelu de Leon and Wowie Rivera.

He would sometimes accompany his mom to events, but what he looks forward to at present is coming to school.
Caleigh Forster, 6, is the kikay daughter of Jackie Forster.
This beauty is a brave girl who won her battle against leukemia over two years ago.
She loves dancing, singing, hosting, and modeling.
READ: Meet Jackie Forster's brave and beautiful daughter Caleigh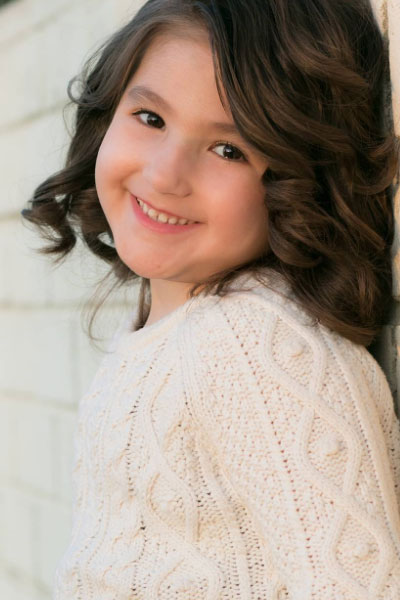 Xalene and Xonia Contis are the two pretty daughters of Paolo Contis and Lian Paz.

Just like their mom, they dance well.
Minka, Anika, and Mikaela Poturnak are the daughters of Ina Raymundo and her Ukranian husband Brian Poturnak.

The love to swim and sing.
They have a 15-year-old ate, Erika, who is equally pretty but social media shy, and a brother named Jakob, who got included in last year's list.
Joaquin Garcia Smith, is the son of Diana Zubiri with her first husband, the late Alex Lopez.

He is an honor student at the Ateneo de Manila Grade School, and is very "malambing."
Aquisha Sommereaux, 8, is the unica hija of Christopher Roxas and Gladys Reyes.
She is the mini version of her mom, and enjoys hosting.
Sebastian Uy, 9, is the son of Julia Clarete with businessman Stephen Uy.
Back in 2014, the former actress had an interesting story.
In an interview, the proud mom revealed, ""It's funny 'cause when I had the PTC [Parents Teachers Conference] with the teachers, sinabi ng teachers that he goes to mass every morning.
"It's not a requirement, ha. It's really nice. It's a great revelation for me."
These days, Seb likes doing some household chores.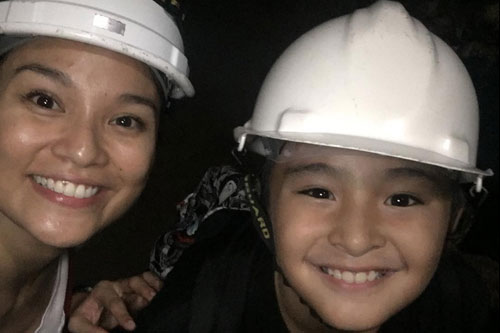 Antonia Babao or Anya, 11, and Antonio Babao or Nio, 6, are the kids of Tintin Bersola and Julius Babao.
While Anya is an aspiring musician, her brother Nio has a knack for hosting.
Both of them, however, have no interest in joining show business.
READ: Meet Julius Babao and Tintin Bersola-Babao's kids Anya and Nio
Gabbi and Gianna Estrada are the pretty girls of celebrity couple Bernadette Allyson and Gary Estrada.
Gabbi (left) is the ate.
According to their proud mom, the two sisters "love putting on make-up and shooting videos when they're playing or when they have the whole afternoon to do nothing!!"
Sakura Walters is the daughter of former actress G Tongi.
Based on her mom's posts, she is into cooking and baking.