Cosmetic surgery is a hot topic among local netizens these days.
Their curiosity is piqued by celebrities talking openly about their surgical beauty enhancements.
Arci Muñoz leads the pack of "retokada" beauties with her frank defense of her right to do as she pleases with her body.
Her almost-nonchalant attitude towards the issue has made cosmetic surgery a little less taboo.
She is followed by Xander Ford whose highly publicized makeover is both shocking and amazing.
Arci is in an industry that puts a premium on good looks and talents.
Xander is a bit player who wants to make it big in showbiz.
They have their reasons for going under the knife.
What about you?
if you're inclined to undergo cosmetic operation, here's a checklist of what to do and what to expect before and after a beauty procedure.
PEP.ph (Philippine Entertainment Portal) consulted with the Philippine Association of Plastic, Reconstructive and Aesthetic Surgeons Inc. (PAPRAS), which referred us to one of its fellows, Arnold S. Angeles, MD, FPAPRAS, FPCS.
In our exchange of e-mails, Dr. Angeles said that a person should think long and hard before deciding on cosmetic surgery.
In his words: "First of all, patients need to prepare themselves. They should understand that this kind of surgery must not be done out of a whim.
"Patients have to be prepared psychologically, mentally, and medically for any cosmetic procedure."
Reputable clinics and surgeons. Remember that a lot of these surgeries cannot be undone, so it is important to choose an experienced cosmetic surgeon.
You do not want to be an amateur's guinea pig, right?
"Most of the time, results are permanent and irreversible.
"Be wary of cheap procedures because you always get what you pay for.
"They should choose the right surgeon and not those with shady, questionable... clinics, or those fly-by-night surgeons," Dr. Angeles warned.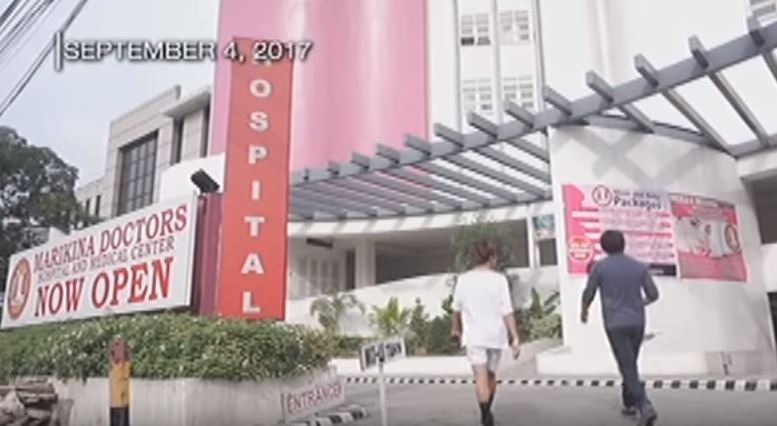 How can you tell if the clinic or doctor is legit?
"Their surgeon of choice should have a formal training for their expertise," advised the medical expert.
"Their training should be acknowledged by other institutions and government organizations as a legitimate training process.
"Not just any training process developed conveniently just to have one.
"Never trust those who just attended a convention abroad and have participated in a see-one-do-one procedure.
"Honing surgical skills and the knowledge for its indication and limitations are conceived through years of training and not just by copying a procedure from a convention or Youtube.
"To make it easier, look for a fellow of the Philippine Association of Plastic Reconstructive Aesthetic Surgeons (PAPRAS), or, if they have a PAPRAS at the end of their names.
"These surgeons have been preparing and training for almost half of their lifetime in performing your desired procedure."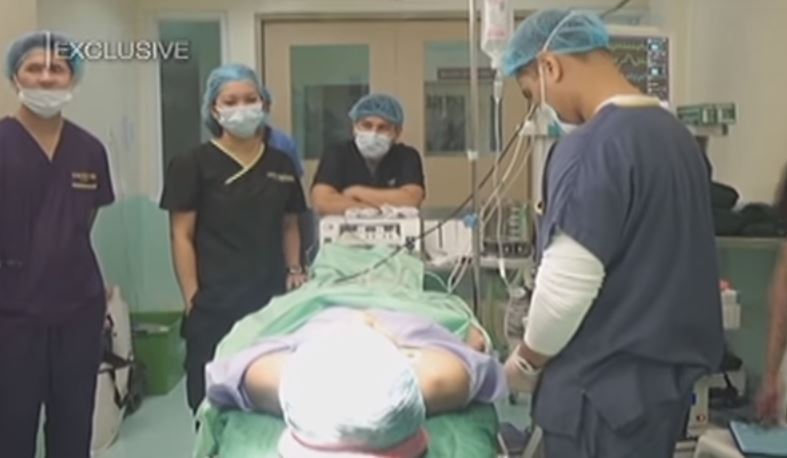 Type of surgery or procedure. A patient needs to get a full understanding of how the procedure will go.
In the case of Xander Ford, three minor surgeries were done on his face.
According to Dr. Angeles, the combination of the procedures was safe as it "didn't involve major organs or blood vessels' reconstruction or involve neurosurgery."
Explaining, the doctor said, "Xander Ford's surgery was performed by a fellow of PAPRAS.
"Rhinoplasty + Alarplasty + Mentoplasty are good combinations because they are minor surgeries, and can be done safely together, at any age, as long as patient preparation and medical evaluation are completely assessed.
"Yung mandibular augmentation, hindi naman major yun, injection lang ng fillers yun. Or pinaka-extreme is mandibular bone shaving, which is madali lang and hindi major.
"These surgeries do not predispose the patient to major blood loss, volume loss, and do not involve major vessels or organs."
He added, "These minor procedures are predictable and can be performed in a Department of Health (DOH) accredited ambulatory clinic."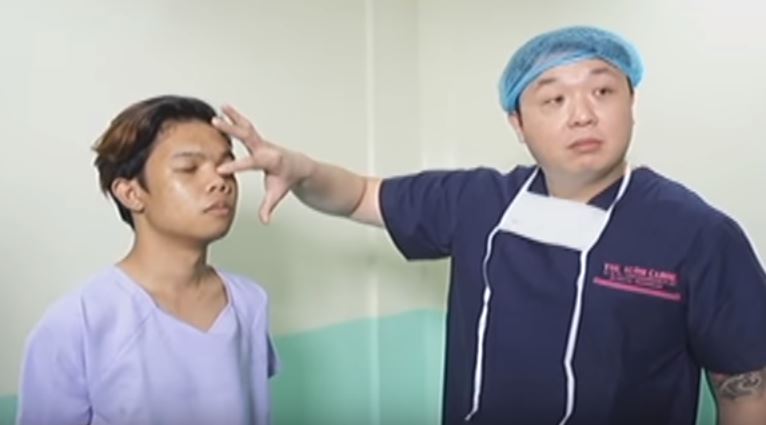 Risks? The cosmetic surgeon cited the "mega-volume liposuction that depletes a patient's volume to achieve a good contour" as example of a high-risk medical procedure.
"If sobrang mataba na gusto sexy agad," Dr. Angeles said that the procedures for this "require correct knowledge in volume replacement or resuscitation."
Thus, mega-volume liposuction, plus other major procedures like breast augmentation and face lift, are not recommended in this case.
High pain tolerance? Dr. Angeles noted, "Sabi nila, yung sakit is 5 to 7 out of 10 for rhinoplasty and 3 to 5 out of 10 for mentoplasty.
"Pareho lang if under local or general anesthesia.
"Yung local anesthesia is cheaper and gising ka…so ramdam mo mga injection at galaw ng surgeon.
"But after the injections, the area is numb and the procedure is done comfortably.
"If general anesthesia, wala ka talaga maramdaman during the procedure kasi tulog ka, pero paggising mo, parang nangangapal and throbbing pain ang ilong o baba.
"It's not really the sharp pain o parang hinihiwa that you feel."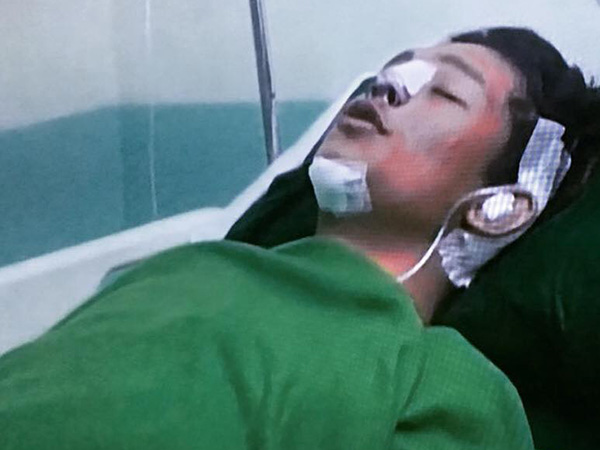 Healing period. The downtime usually lasts for three to four weeks, with regular checkups and prescribed medicine.
You also have to refrain from strenuous activities at this time.
The PAPRAS member told PEP.ph, "For rhinoplasty and mentoplasty, once complete healing has ensued, care of the nose and chin are low-maintenance and worry-free.
"It will just be like a normal nose or chin, but improved.
"Nose or chin guards are not worn forever. Hindi na kailangan isuot pag magaling na."
"Of course, ingat lang sa mga volleyball, basketball or sa mga weight training kasi mas madaling ma-paling 'pag natamaan," he quipped.
Dr. Angeles added, "You only need to drink your prescribed medications and complete the follow-up sessions for suture removal and probably scar and skin treatments."
What if you don't like the result? Or if you turn out to be worse-looking than before?
Dr. Angeles had this to say: "If this happens, you went to the wrong surgeon."