We often hear the expression "kilay is life!" from women, but these days, even men are jumping on the bandwagon.
Among our local stars, Christopher "Boyet" de Leon, Jestoni Alarcon, Allan K., and Paolo Ballesteros all got their brows on fleek.
Jestoni, Allan, and Paolo chose the eyebrow microblading procedure to thicken and enhance the shapes of their brows.
Microblading, according to Wikipedia, "is a semi-permanent makeup procedure whereby hair-like incision strokes are created along the eyebrow to attempt to either enhance, reshape or create a natural looking appearance on the brows."
A nanoblade is used in the procedure. It is dipped into a pigment that matches the natural hair color and skin tone of the client, and is then glided along a sketched outline of the client's brow.
The pigment penetrates only the upper skin, and it is deposited while applying hair-like strokes and creating a feathered outline.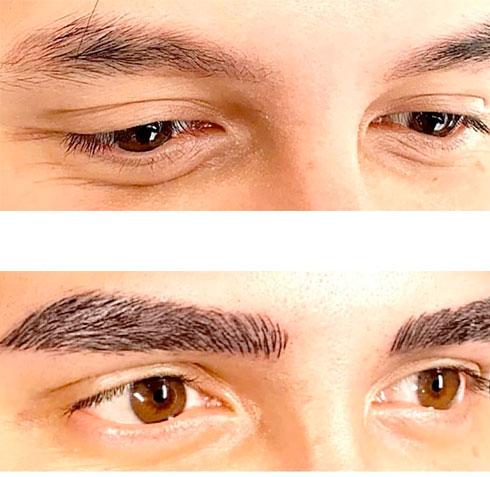 Paolo is the latest male celebrity to have his eyebrows fixed, courtesy of internationally-renowned eyebrow expert Zettariuz, who is based in Jakarta, Indonesia.
Zettariuz visited the country from June 18 to 25, and catered to Filipinos who wanted their brows fixed.
Meanwhile, Boyet opted for a hair transplant, a permamnet procedure using his own hair being implanted on his eyebrows.
"He had hair transplanted to his sparse eyebrows and he's so ecstatic about the results," Dr. Vicki Belo said of Boyet's procedure to thicken his brows.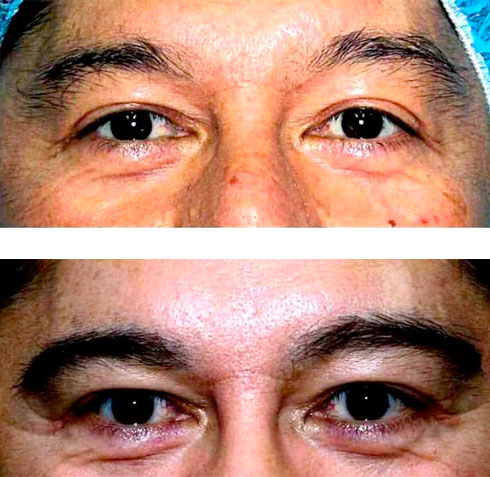 According to a 2015 article by Harper's Bazaar magazine, the eyebrows are the most important facial feature.
The story quoted a report by Yahoo Health!, "Beyond their function as a filter against dust, dirt and sweat that might get in your eyes, brows have a strong social significance for 'emotional expression as well as facial recognition.'"