Netizens have been participating in the How Hard Did Aging Hit You challenge also known as the 10-year challenge.
Basically, its main concept is to upload before and after selfies that are 10 years apart.
Social media influencer Albert Jonathan is using the challenge to inspire his followers who have low self-esteem.
On Wednesday, January 16, he opened up about his insecurities when he was younger.
In his caption, the 25-year-old Jakarta-based model admitted hesitating at first to post his photos.
He wrote, "So about the this post on my feed, its about a #10yearschallenge. I personally don't really like who I used to be.
"Something that really annoyed me back then was to see all of my old pictures, cause there are so many insecurities inside me which its still until now.
"I even made all of my picture albums became private on my facebook since I went to college.
"I thought it's so embarrassing back then, I used to hate it so so much like I can't even explain why."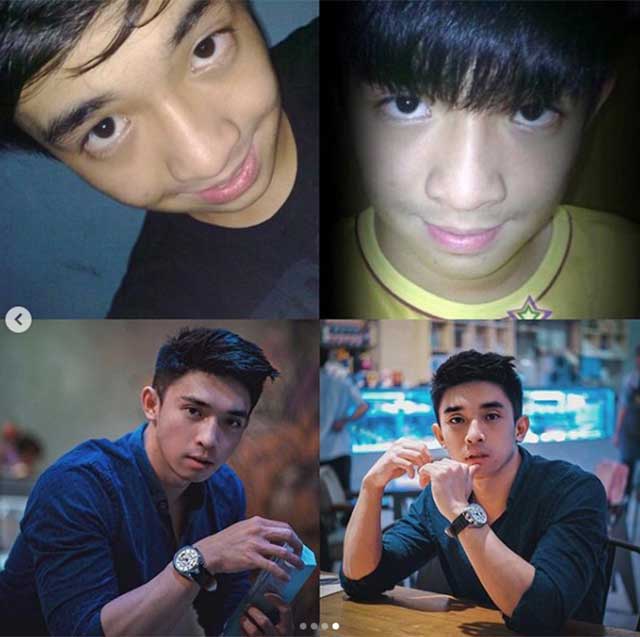 In his post, Albert related how he found the courage to look back on his past and expressed gratitude as well.
He wrote, "... yesterday I took a look of it one by one and it made me laugh and somehow it made me feel so thankful to all that happened in the past.
"It's something that I can't undo, can't be erased, no matter how hard I tried to delete or make it private on my facebook it will always be that there that way.
"Something that might've made me feel more grateful for what I have today, for who I'm today."
Albert continued, "First I posted it on my story last night, I chose the best one of all.
"Cause I was too afraid and felt disgusting to share my not so great pictures/past on my instagram.
"But I don't even know what was on my mind to encourage me to share all those ugly Albert back then (which I'm still the same ugly person today tho, lol).
"But I'm glad that I can share it all, so I don't have to be worried anymore."
Toward the end of his Instagram post, Albert left an inspiring message to his followers.
"The reason of why I shared those flashback pictures because many times you guys DM me said that 'it's impossible someone like me got bullied, you don't change at all you just made up a story of you being bullied and etc.'
"So, here it is. I want you guys to know that Everyone changed, every single person has their own darkest pasts something you never know if they don't share it, every single person experiencing puberty and everything that happened in their life.
"I hope it encourages you to be more open minded person and to be brave to change to be a better version of you each days.
"I've been tru effin hell in my life, nobody's perfect but everyone has their chance to be better each days."