No matter what she talks about, you can always count on Kris Aquino to speak her mind and tell the truth.
It makes for some very interesting quotable quotes about her life, family, relationships, and career. The same goes for her thoughts on the topic of beauty. Read on for the nuggets of beauty wisdom she's shared through the years.
1. "Kilay is life talaga, kilay is everything ... 'Pag maganda na kilay mo, you can conquer the world." It's no secret that Kris is obsessed with her eyebrows. Our takeaway? If there's one thing you shouldn't leave the house without, it's a fixed set of brows. 
2. "Don't deprive [yourself] of sleep, because you need it, your skin needs it, your body needs it." For those who are fans of binge-watching TV shows 'til the wee hours of the morning, listen up. Your body repairs itself while you sleep, so getting a full eight hours is crucial to good skin and health.
3. "I realized na yung super smokey looks good on some women, but I look awful in it." Knowing what looks best on your face will help you filter out what you don't need, saving you prep time in the long run. Don't be afraid to experiment with different looks to see what works for you.
4. "There's a certain level lang talaga of beautification that's allowed as far as filters are concerned, but the rest of it comes from you." Even when you use filters, you can't hide every single flaw. If you're uncomfortable, it'll show, so stay true to yourself and be as natural as possible. 
5. "You have to mix high and low. By saying mix high and low, there are certain products you will splurge on and there are certain that I'm so proud are less than P300 but are at par with the P2,000 ones." Case in point: Her very own collaboration with Ever Bilena, Kris Aquino x Ever Bilena Matte Liquid Lipsticks. Priced at P255 each, the long-wearing and transfer-proof lipsticks have a creamy matte finish that lasts. Plus, they come with a doe-foot applicator for an easy swipe of color. Suitable for people of different skin tones and ages, the lipsticks were checked and approved by Kris herself.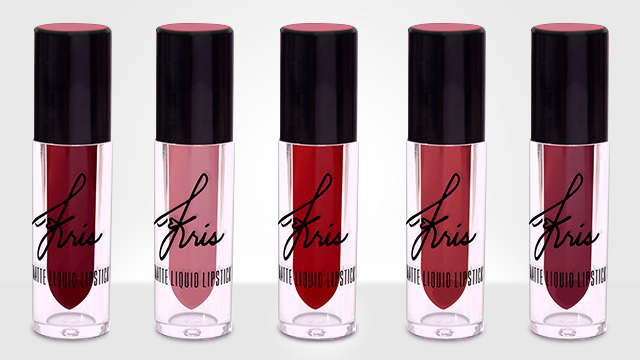 Get the Kris Aquino x Ever Bilena Matte Liquid Lipsticks online from Lazada, Beauty MNL, and Shopee, or at your favorite Ever Bilena counter. Check out @KrisLifeKit on Instagram to see the complete makeup collection, and follow Ever Bilena on Facebook to know more about its products.
Website
http://everbilena.com.ph/
Read the story? Tell us what you think!
How and where can I get this?