Actress and television host Maine Mendoza may be one of the busiest stars in showbiz, juggling commercial shoots, television appearances, acting gigs for TV and film, and other work commitments on a daily basis.
A typical six-day workweek for Maine starts at 9 a.m. and ends at midnight. "[If] I have only Eat Bulaga [on my schedule], I get to go home earlier and spend the rest of the day just lying down in bed," she said. "Being home before sunset is one of the best feelings—ever!"
In a recent interview, Maine shared that even with her tight schedule, which doesn't leave her enough time to rest—"Not getting enough sleep has always been one of my problems"—there are two things she doesn't compromise on: her health and her skin.
"I can be very OC when it comes to my body, so I make sure I am really clean before I hit the sheets," she shared. "It took me some time to figure out what products work for me so I'm very picky when it comes to what I use."
She may be the resident funny girl in her shows, but when it comes to her health, it's not something she jokes about. Maine uses Hygienix Germicidal Soap (SRP: P12) daily to keep her feeling clean and fresh. "I like that it's a germicidal soap," she said, "and that it smells really good and is really affordable, too!"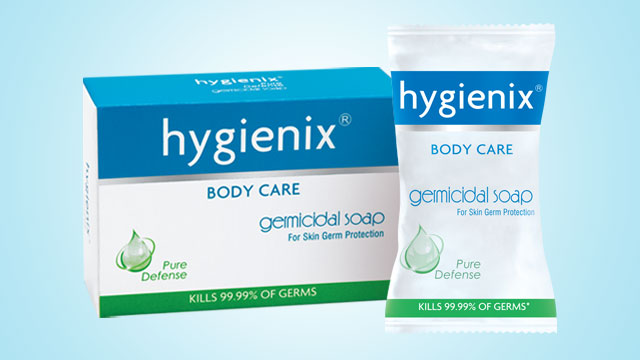 "I use it day and night in the shower," the actress shared. "I also bring it with me every day to work because I need to wash my hands frequently," she added, explaining that her work at times exposes her to the elements.
Aside from Hygienix Germicidal Soap, Maine also has makeup wipes, toner, antibacterial wipes, and alcohol for her on-the-go skincare. Lotion, too, is one of her must-haves. "I always apply lotion to keep my skin moisturized and soft," she said. "My nanay always tells me since I was a kid to never forget to use lotion after taking a bath."
Getting proper rest, too, is an important part of having good skin according to Maine. "Aside from making you feel weak, groggy and cranky; sleep deprivation [affects] the skin," she said.
"I've learned to [manage my schedule] so I'll have time for myself and my social life—and to avoid getting burned out from work," she said. "Me-time will always be a priority because it keeps me sane!"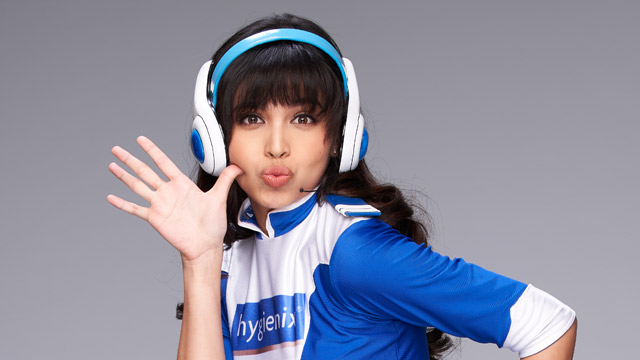 Hygienix Germicidal Soap is available in stores nationwide. For more information about Hygienix Germicidal Soap, follow Hygienix on Facebook.
Website
http://www.splash.com.ph/index.php/brands/hygienix/
Read the story? Tell us what you think!
How and where can I get this?