Aside from their artistahin looks and various talents, most of your favorite celebs have another thing in common: smooth, healthy-looking skin that makes them look camera-ready.
Because of their long taping hours and the puyat that comes with it, celebrities go to great lengths to keep their skin free from dark spots and fine lines, including getting help from top dermatologists and makeup artists. But with well-chosen products and a good skincare routine, you, too, can achieve healthy-looking skin. Here's how:
1. NEVER GO TO SLEEP WITH MAKEUP ON.
Most celebs will tell you that no matter how exhausted they are after an event or a shoot, they rarely go to bed without removing their makeup. It's the golden rule for beauty—always make time for skincare, no matter how late it is.
2. MOISTURIZE, MOISTURIZE, MOISTURIZE.
One of the most underrated tips for great skin is to keep it hydrated. Drink lots of water and don't skip the moisturizer in the morning and at night.
3. CHOOSE PRODUCTS WITH CARE.
Read up on ingredients that help fight the causes of fine lines and discoloration, along with those that help protect skin against the harmful effects of the sun. Research product labels and descriptions, and make sure you know what you're putting on your face.
4. TAKE VITAMINS.
Vitamins and supplements aren't just for battling the flu; some have antioxidants that help address skin concerns like dark spots and fine lines.
The antioxidant astaxanthin helps reduce the appearance of fine lines and lighten dark spots. It also helps stimulate collagen production, which is needed to maintain the skin's firmness and elasticity. Studies also say that astaxanthin has anti-inflammatory properties, which can help protect the skin from sun damage.
5. LIVE A HEALTHY LIFESTYLE.
As cliché as it sounds, you'll find that the freshest-looking celebs are those who make time to rest and keep themselves fit. Make sure you get enough sleep, even if it means skipping a night out every now and then. Try to eat a healthy diet, and skip the alcohol and cigarettes.
Of course, expensive treatments are just one way to achieve that coveted kutis. You can also keep your skin looking healthy by living a healthy lifestyle, having a good skincare routine, and using products that benefit your skin.
MAHALAGANG PAALALA: ANG MYRA ULTIMATE AY HINDI GAMOT AT
HINDI DAPAT GAMITING PANGGAMOT SA ANUMANG URI NG SAKIT.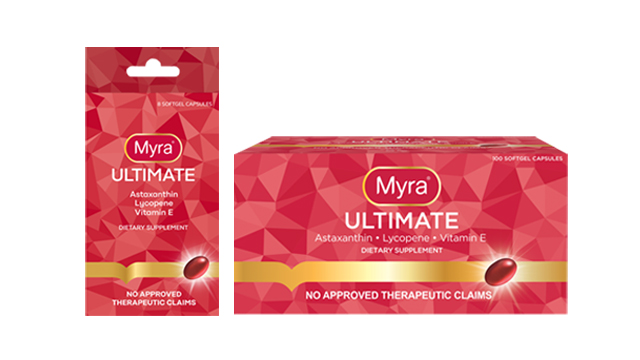 Myra Ultimate is available in leading drugstores nationwide for only PHP20 (SRP per capsule). You can purchase it in boxes of 8 and 30 capsules.
Follow Myra on Facebook and visit the brand's official website to know more about Myra Ultimate.
ASC REFERENCE CODE: U200I051619M
Follow Myra
Website
https://www.myra.com.ph/product/myra-ultimate/
Read the story? Tell us what you think!
How and where can I get this?