Ever wondered how some girls just seem to be awra-ready at any time of the day? Here's how they do it: It's all about confidence! And speaking of confidence, you can always count on some no-fail ways to help you feel good about yourself every day, like having bright and radiant skin.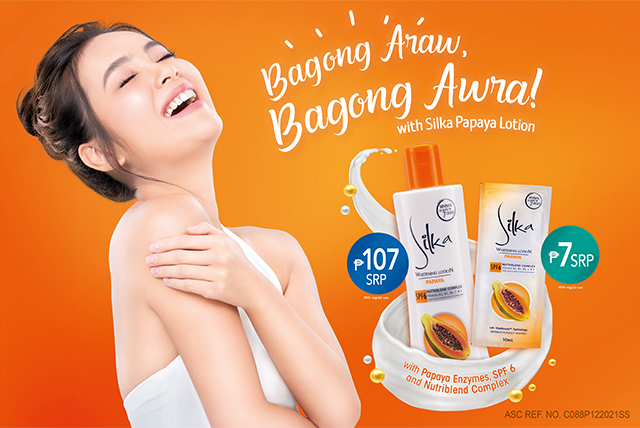 If that's the dream, then here's a skincare find that deserves to be in your beauty arsenal: Silka Papaya Lotion. #AwraGirls love this beauty essential for many reasons, which we've listed below for you. But the best part about it: It's extra wallet-friendly at just P107 for a 200ml bottle—making it worth the budol! Here's how it can help you upgrade your awra game:

It's loaded with skin-loving vitamins that can help brighten and smoothen your skin naturally.

It has Papaya Enzyme that can help brighten your skin. It also has a combination of five essential skin vitamins (niacinamide, vitamin b6, vitamin b5, vitamin c, and vitamin e) that can help improve your skin's overall health—from stimulating collagen production, treating common skin concerns like enlarged pores and excess oil production, improving skin texture, hydrating skin, increasing radiance, to protecting your skin from free radicals. The result: Healthy and radiant skin!

It can help protect your skin from harmful elements.

It is enriched with SPF 6 and vitamin e to help protect your skin from sun damage and harmful free radicals from pollution.

It's formulated specifically for our weather.

It's not malagkit! That's because it has Vita-absorb Technology, which helps make it feel lightweight on the skin.

It has an amazing scent.

Silka Papaya Lotion comes in Orange Papaya and in Green Papaya, which both have a mild fruity scent that can put you in a good mood throughout the day.

It comes in different sizes.

Choose from three sizes: a 200mL bottle for P107, a 300mL bottle for P165, and a 500mL bottle for P231.

With regular use, this beauty essential can help you achieve a fairer, smoother, and healthy-looking skin. How we like to use Silka Papaya Lotion: smooth it all over your skin after you shower, while your skin is still slightly damp. This helps lock in moisture so that your skin feels soft and supple to the touch afterward.

The world is opening up, so reintroduce yourself proudly and confidently. Time to shine, #AwraGirl!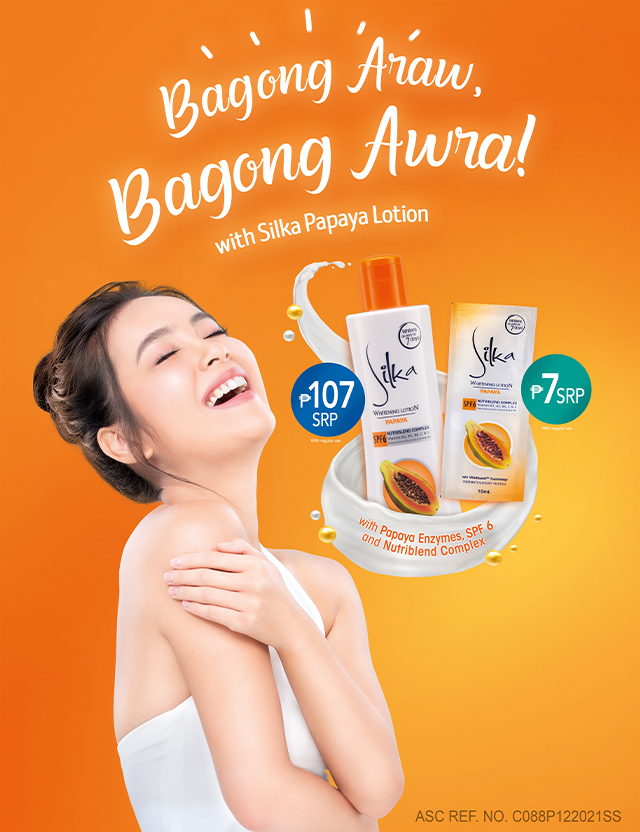 Ready to shop? Silka Papaya Lotion is available at your nearest groceries and pharmaceuticals, and online on Shopee, Lazada, and Zalora.

For more information, visit Silka's Facebook, Instagram, and TikTok.
Read the story? Tell us what you think!
How and where can I get this?