Actress Charlie Dizon is a huge skincare fan girl. In an interview with PEP, Charlie reveals that skincare to her is more than just about getting glowing skin. "Skincare is something I have always enjoyed. It's a part of my self-care routine and something I find comfort in," she admits. The young actress swears by a skinimalist approach. But on days when she feels like pampering herself, she uses more products and spends more time on her routine. 
So, it came as no surprise when Charlie was embraced as the newest Hello Glow squad member. Hello Glow is a local beauty brand made from vegan and cruelty-free skincare items. Charlie's love for skincare blossomed when she was training in Korea and almost became a K-pop star. "Ever since my training in Korea, I always dreamt of becoming a skincare endorser. I'm very overwhelmed and grateful to have been chosen as a part of this brand. Apart from its Korean feels, it is proudly Filipino and I am truly so honored to be one of its ambassadors."
We love Charlie's glowing skin (even after all her tapings!) Her secret? "Aside from maintaining a positive mindset, I make sure to prepare my skin before a full day of work by using Hello Glow in my morning routine."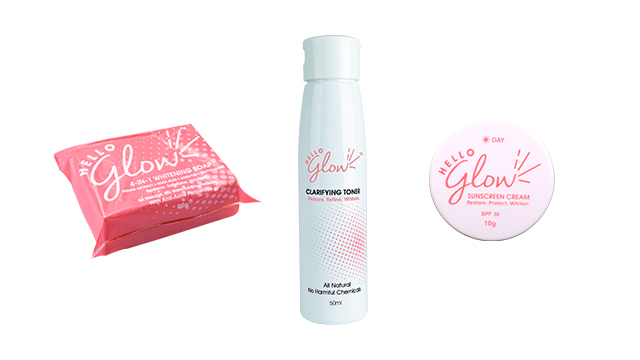 Here's how she does it: In the morning, Charlie uses the 4-in-1 All-Natural Whitening Soap and All-Natural Whitening Clarifying Toner. "[These] really help brighten your skin and achieve the glass skin look!" she shares. She follows this with the Hello Glow 3-in-1 Lightweight Sun Care Gel with SPF 50 before putting on makeup. "The sunblock isn't oily, so it's perfect as a base for makeup under our type of weather. It also helps control sebum."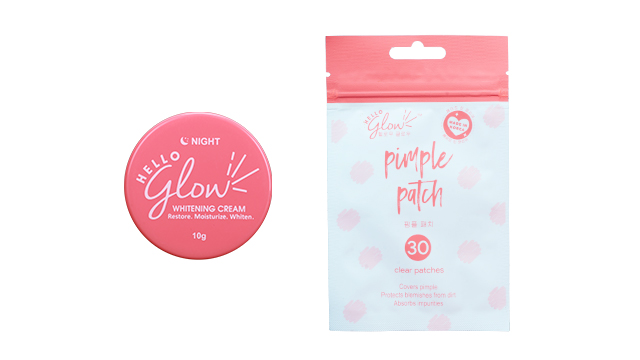 Her nighttime routine consists of the same soap and toner. But this time, she also uses a night cream. For this, she applies the Hello Glow All-Natural Whitening Cream to "help rejuvenate my skin overnight." To get rid of pimples, she uses the Hello Glow Pimple Patch. "I really love the pimple patch because it also helps prevent scarring and speeds up the healing process."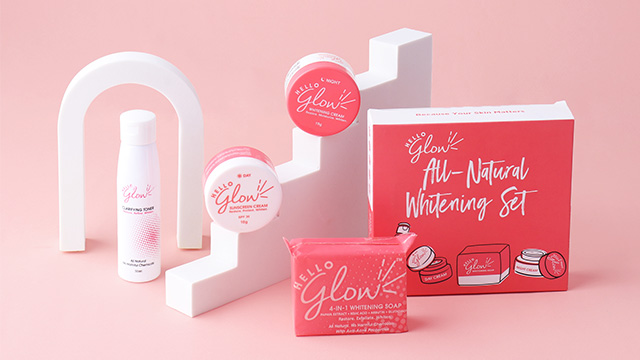 While she uses Hello Glow's All-Natural Whitening range on her face, which she shares is "great for preventing acne and great for the glass skin effect that I love", she uses Hello Glow Rosewater Soothing Gel to moisturize the rest of her body.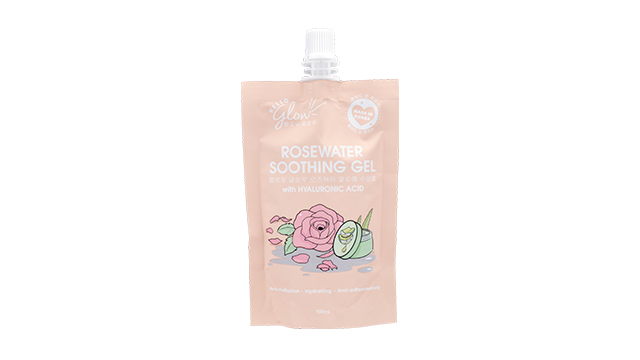 Here's some advice from skincare fan girl Charlie to those who are unsure of how to start their skincare journey:
"I highly recommend trying products out based on your needs. Don't try things out just because they worked on someone else. Really take time to see if it works for you too. I also highly recommend trying out Hello Glow products!"
Shop Hello Glow products online at Lazada and Shopee. Hello Glow is also available in Watsons, SM Beauty Section, Robinsons Department Store beauty section, Waltermart, The Generics Pharmacy, and all other leading supermarket and department stores nationwide. Also available via Ever Bilena Direct Sales.
Follow HELLO GLOW
Read the story? Tell us what you think!
How and where can I get this?