Do you feel diyahe when it comes to your kili-kili? Don't sweat it!
There's no shame in wanting to have fresh- and smooth-feeling underarms — and you don't need to splurge on so many underarm products and try complex regimens, either.
Just by tweaking your habits and using skin-friendly products, you can create a simple underarm care routine that can help protect and nourish your kili-kili.
To help you get started, here are some tips to give your kili-kili the TLC it deserves:
1. GENTLY WASH YOUR UNDERARMS DAILY WITH MILD SOAP
First things first: Make it a habit to wash your armpits with mild soap to help keep it clean and prevent the growth of odor-causing bacteria.
Avoid using harsh, scented soaps and abrasive cleansers because these can cause skin irritation and lead to darker pits.
2. EXFOLIATE YOUR UNDERARMS ONCE A WEEK
Washing alone may not be enough to keep your armpits clean and odor-free every day.
Exfoliate once a week to remove dead skin cells, dirt, and product buildup. Keep in mind that underarm skin is sensitive, so opt for a gentle exfoliant instead of scrubs.
3. BE MINDFUL OF YOUR UNDERARM HAIR REMOVAL METHOD
If your choice of underarm hair removal method is causing your kili-kili to itch or, worse, darken, you might want to stop and try a different one instead. Yes, even hair removal isn't one-size-fits-all.
The point is to let go of practices that aren't doing your underms any good — even if these are easy, convenient, or nakasanayan na.
4. ALWAYS CHANGE YOUR CLOTHES AFTER PAGPAWISAN
Moist, dark, and usually warm, your armpits are an ideal breeding ground for bacteria — even more so when you're in sweat-drenched clothes.
Protect your underarm by changing your clothes after sweating. Better yet, keep a small, absorbent towel on hand to wipe your pawis right away.
5. SWITCH TO A DEODORANT MADE FROM NATURAL INGREDIENTS
If you haven't tried using a deodorant made from natural ingredients, then now is the time to do so. The key is to pick one that can help prevent B.O. and also has caring ingredients to help keep the kili-kili refreshed and pampered.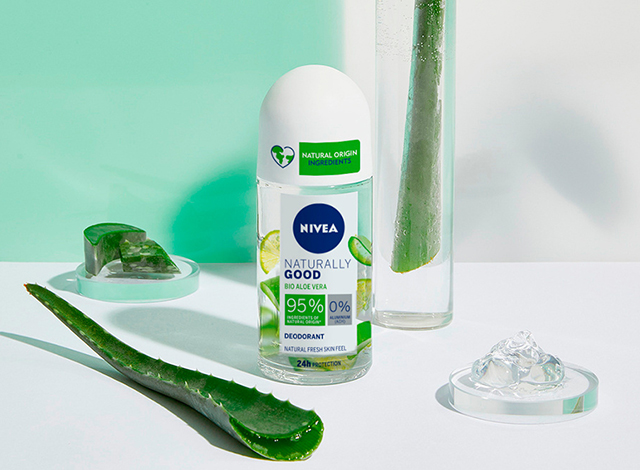 Case in point: the new NIVEA Naturally Good Bio Aloe Vera deodorant. It has the two-in-one benefit of a deodorant and skin care for all-day, natural, fresh protection.
Made from 95% naturally sourced ingredients, NIVEA Naturally Good Bio Aloe Vera offers the natural goodness of aloe vera to help keep your skin refreshed and give it that smooth-skin feel. It also has glycerin that helps improve the skin barrier function and hydration to keep your kili-kili is nourished and protected from the inside out, with regular use.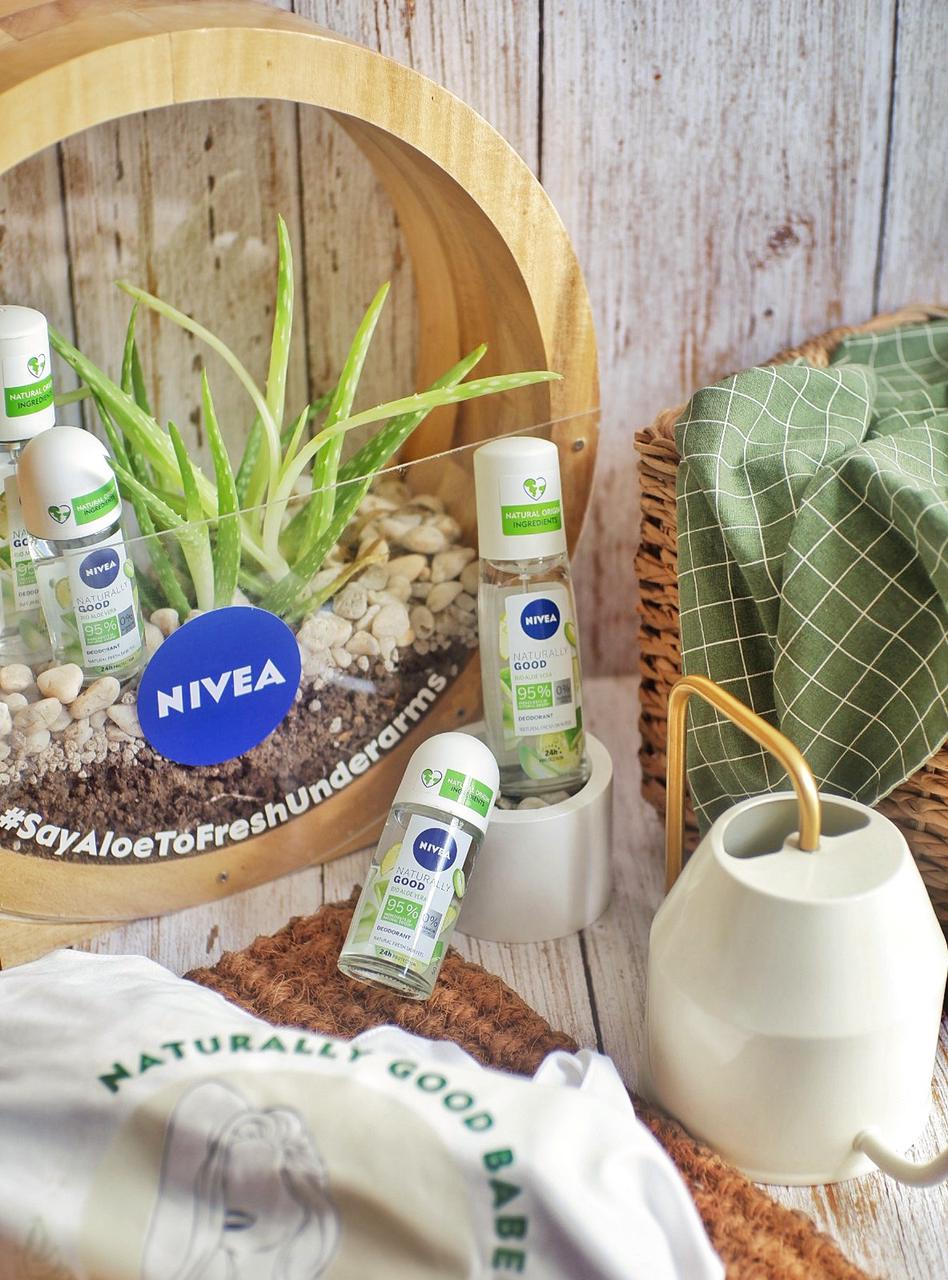 Even better, this deo has 0% aluminum and paraben and is 100% vegan. So yes, with NIVEA Naturally Good Bio Aloe Vera, you're choosing what's naturally good for you.
Try to incorporate these habits into your routine so you can finally let go of your kili-kili woes!
Available in spray and roll-on formats, NIVEA Naturally Good Bio Aloe Vera is available in Watsons, Lazada and Shopee.
For more information, visit www.nivea.ph and follow the brand on Facebook, Instagram, and YouTube.
Follow NIVEA
Website
https://www.facebook.com/NIVEAPhilippines/
Read the story? Tell us what you think!
How and where can I get this?