Every day you have an endless list of chores and errands to do both in and out of the house. Between staying on top of everything at home and at the office or having a social life with your kumares, it might seem like 24 hours isn't enough.
However, you shouldn't forget to take care of yourself. Bawal magmukhang haggard, mars!
The best part? Hindi kailangan ng 10-step skin care routine to stay fresh and young-looking. Do it like your fave celebs Pia Wurtzbach, Coleen Garcia, and Mariel Padilla!
After cleansing, they've trimmed down their skin care routine to just two power products: a face essence and a moisturizer. "I've decided to do the #Olay28DayChallenge where I can do my skin care in a jiffy with two easy steps instead of a 10-step regimen—simple, hassle-free, and perfect for my busy lifestyle!" shares Pia.
Coleen also has done away with her "rigorous skin care regimen."
"I've been looking for the best skin care products that don't take too much of my time especially with my on-the-go lifestyle," she says.
Even new mom Mariel Padilla explains that motherhood has changed how she cares for her skin. "When I wasn't a mom yet, I had all the time in the world to take care of my skin—I'm sure most moms would agree with me," she says.
"I had no problems doing a 10-step beauty routine but after my baby girl, my life has been so busy that I don't have the time for a 10-step process anymore!"
These two steps are really simple and easy to follow. After washing your face using your favorite cleanser, all you need is five minutes and you're good to go:
STEP 1: APPLY A FEW DROPS OF FACE ESSENCE.
Using clean hands, apply two to three pea-sized drops of Olay White Radiance Light Perfecting Essence to your face, paying special attention to areas with skin discoloration.
This product from Olay helps improve skin tone and hydration while enhancing the skin's dewy radiant aura. It also has niacinamide, which helps reduce dark spots and uneven skin tone. The face essence feels lightweight and silky on the skin—hindi malagkit—and helps enhance the skin's dewy, radiant glow by improving hydration.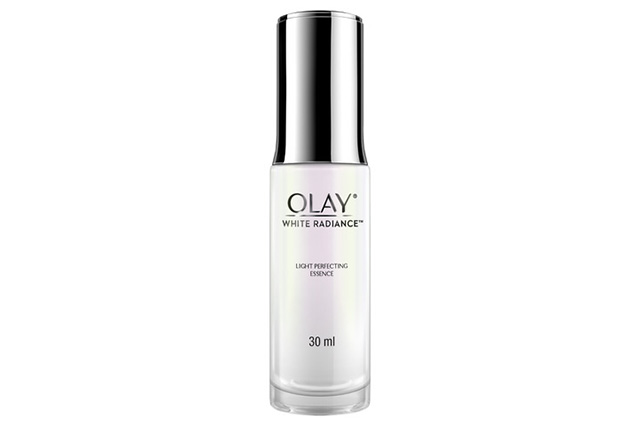 STEP 2: GENTLY MASSAGE MOISTURIZER TO YOUR FACE AND NECK.
Using your fingertips, apply a coin-sized amount of Olay Regenerist Micro-Sculpting Cream to clean, bare skin on your face and neck.
This moisturizer also has niacinamide, an ingredient that helps hydrate the skin to boost its elasticity. Olay Regenerist Micro-Sculpting Cream helps make the skin look brighter and younger by helping smoothen fine lines and wrinkles. It can also help moisturize the skin to make it feel smoother and more supple.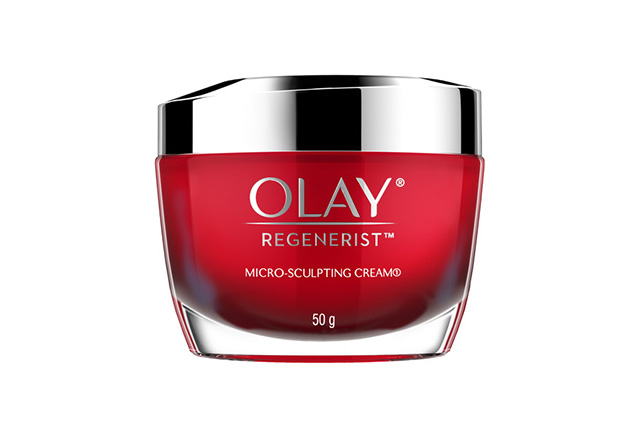 And that's it! With just two steps and in less than five minutes, you're done with your skin regimen and are on your way to getting glowing and more makinis skin.
Are you ready to achieve the artistahin skin of your dreams—mala-Pia Wurtzbach, Coleen Garcia, or Mariel Rodriguez?
Olay White Radiance Light Perfecting Essence and Olay Regenerist Micro-Sculpting Cream are available in all major supermarkets, department stores, and drugstores, and on Lazada. Visit the official website or follow the brand on Facebook to learn more about Olay's products.
ASC REFERENCE CODE: P163P05109O
Website
https://olay.com.ph/
Read the story? Tell us what you think!
How and where can I get this?