You know this situation: you spend more than an hour on your make-up only for it to melt away by lunchtime or even just a few minutes after stepping outside.
So, you re-apply your blush, eyeliner, and mascara, but it happens again—your make-up vanishes in the blink of an eye.
Nakapagtataka di ba? Lalo na when you see your favorite celebrities looking fresh and maganda the whole day with their make-up on. How do they do it?
Sa totoo lang, this is a problem shared by a lot of ladies who live in tropical country like the Philippines. Minsan, mainit at malagkit lang talaga sa Pinas. It doesn't help as well when you have oily skin.
The answer to this make-up problem is setting spray.
A setting spray is like a hairspray for the face. It helps make-up to stick better to the skin and locks it in place. No need to worry about any creasing, smudging, flaking, melting, or fading.
Professional make-up artists have used setting sprays to prolong their celebrity clients' make-up. Setting sprays are now widely available, such as the BYS Crystal Amethyst Prep & Set Spray.
Usually, a setting spray is used during the first and final steps of a make-up routine.
If you're going to an important and/or formal event—such as a business meeting or a wedding—you can use a setting spray after each step of your make-up routine to keep your make-up tunaw-proof (i.e. after putting on foundation, eyeshadow, blush, etc.). Just don't forget to let it dry before moving on to the next step.
Here's a step-by-step make-up guide using Australian make-up brand BYS's Crystal Collection, including when to use its two kinds of setting sprays.
STEP 1: PREPARE YOUR SKIN
Bago ang lahat, siguraduhing malinis ang mukha. Follow your regular skin-care routine: apply moisturizer to keep your skin soft and supple, and sunscreen to protect it.
Then, use BYS Crystal Amethyst Prep & Set Spray to ready your skin for make-up. It helps your foundation lay perfectly on your face. The product's amethyst crystals also help hydrate and rejuvenate stressed-out skin, kaya ideal ito for ladies na may pagka-dry ang kutis.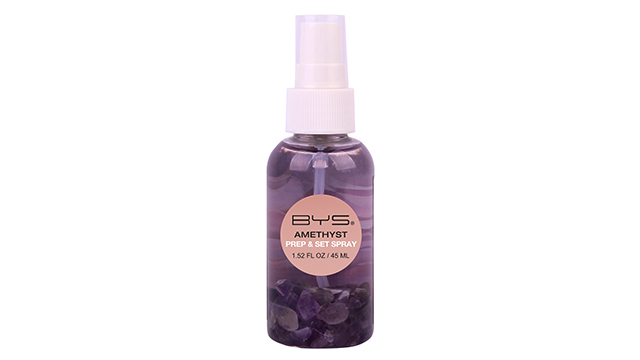 You can also add a spritz of the BYS Crystal Rose Quartz Hydrating Mist for a healthy, luminous look. The rose quartz will help lock in moisture, keeping your make-up from smudging especially during extra humid days.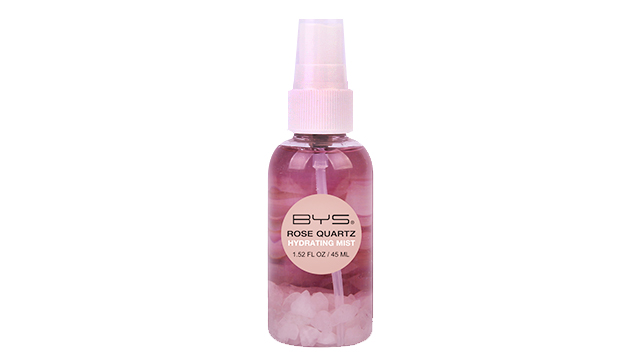 STEP 2: APPLY FOUNDATION, CONCEALER, AND POWDER
When it comes to choosing a foundation, use one that's closest to your skin tone.
Check your complexion: are you warm-toned (medyo yellow), cool-toned (may pagka-pink), or neutral? Pick a foundation that's a close match for both your face and neck.
To conceal blemishes, use a concealer that matches your foundation. You can use your fingers (malinis dapat!) to apply it to your skin and blend it with your foundation.
Your powder will help set these two products on your skin and also prevent oiliness.
STEP 3: FIX YOUR EYEBROWS
"Kilay is life," ika nga ng maraming celebs, so they do not leave the house without this step. Your eyebrows can also make or break your overall look.
Arched eyebrows will make you look like the powerful woman that you are, while softer and straighter kilay will reveal your sweet side. Whatever look you decide, always remember to keep your kilay looking natural but clean.
STEP 4: DO YOUR EYE MAKE-UP
Make-up is all about balance. When deciding on your eye make-up, think about the look you're going for and the event you're attending. Day event ba o gabi? Formal or casual?
Day-appropriate make-up is more muted, natural-looking, but can afford pops of color here and there. Evening looks are all about standing out, so why not go for darker or bolder colors?
The BYS Crystal Eyeshadow Palette (PHP899) has a good selection of matte browns for your eyeshadow base. It also has gemstone colors in reds, pinks, and purples that come in high-shine glitter, shimmer, and matte.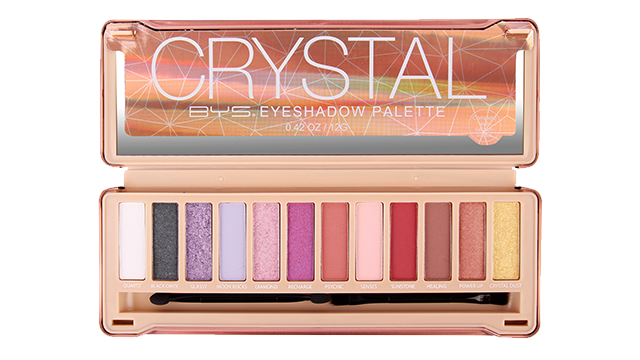 Puwedeng-puwede mo gamitin for both daytime and nighttime looks!
STEP 5: PUT BLUSH AND HIGHLIGHTER
After doing your base and eye make-up, time bring back color and life to your face.
BYS has two kinds of blushers in its Crystal Collection. Rose Quartz (PHP299) is a coral pink shade that morena ladies would love. Crystal Pink (PHP299) is a wearable baby pink color ideal for mestizas.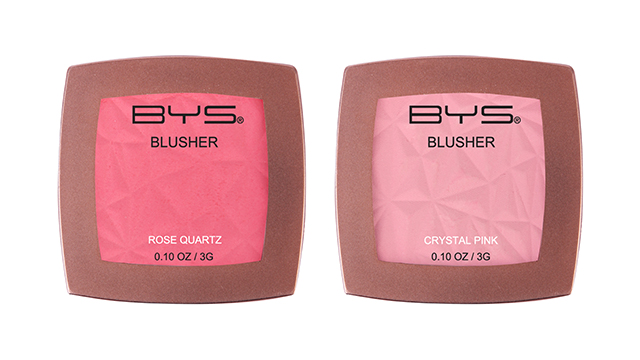 To help give definition to the best parts of your face, use the BYS Crystal Diamond Highlighter (PHP399).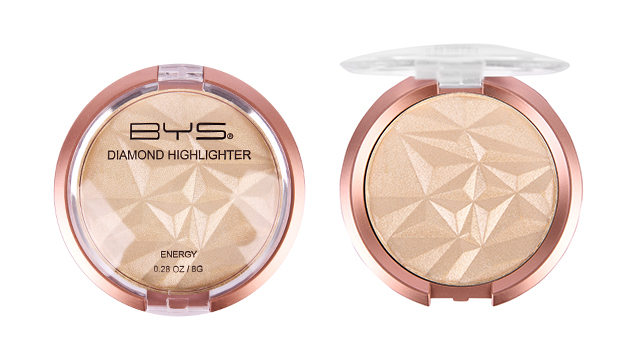 Dust some on the high points of your face, such as the upper cheeks, cupid's bow, and the tip of your nose. You can also brush the shimmering powder under your eyebrows and dab a bit on the inner corner of your eyes to open them up. Mas magmumukha kang gising and alert!
Some ladies also brush this along their nose bridge so their noses will look more matangos.
STEP 6: GET SOME COLOR ON THE LIPS
Now that you've decided on your eye make-up, choose a lipstick color that will best complement it. Bolder lipstick colors will go well with lighter or more natural-looking eye make-up.
Pero kung heavy naman ang eye make-up mo, stick to more brownish-pink or nude colors for your lips. Kahit nga lip gloss lang, puwede na.
STEP 7: USE A SETTING SPRAY
Yes, it is its own step.
As a finishing touch, liberally spray the BYS Crystal Amethyst Prep & Set Spray all over your made-up face to keep your perfect make-up in place.
Ano? Kaya naman, di ba?
BYS is available in major beauty stores and department stores nationwide, and online via BeautyBeat.ph. Follow BYS Cosmetics on Facebook.
About BYS
One of the fastest growing brands today, Australian makeup brand BYS offers a wide range of world-class color cosmetics that are not only up-to-date, but also set the trend.
Read the story? Tell us what you think!
How and where can I get this?