Rough and flaky skin na puwedeng nang sulatan gamit ang iyong kuko, this is a sign that you have dry skin. It can be itchy and uncomfortable, and it looks unpleasant.
You've tried it all—matinding skin regimen, skin vitamins, hydrating oils—pero dry pa rin ang skin?
You may be guilty of these common habits that are actually bad for your skin:
1. TAKING LONG, HOT SHOWERS.
Mahilig maligo ang mga Pinoy, but according to experts, too much water exposure dries the skin.
Hot showers are even more damaging because high temperatures remove the skin's natural oils. Keep your baths short and use cold to lukewarm water to avoid stripping moisture from the skin.
2. SCRUBBING YOUR SKIN TOO MUCH
Don't treat your skin like a kaldero—hindi niya kailangan ng matinding scrubbing.
According to the American Academy of Dermatology, when you scrub your skin too often, you're actually damaging it.
Experts recommend only scrubbing once every two weeks using natural exfoliants. And 'wag masyadong madiin as this may irritate the skin.
3. BABAD SA AIRCON
Being in an air-conditioned room is very relaxing, especially in the Philippines where it's always hot.
Some even like to stay directly in front of the vent.
While it's initially nakaka-fresh, skin experts say that air conditioning upsets the moisture balance of the skin, causing it to dehydrate, crack, and peel off.
So be prepared for the next time you're staying in an air-conditioned place, bring a supply of moisturizers and balms to help your skin stay hydrated.
4. SKIPPING MOISTURIZER AND LOTION
When you're prone to dry and flaky skin, lotion, creams, and moisturizers are life savers.
According to a study by the American College of Allergy, Asthma, and Immunology, the remedy for dry, flaky skin is to "soak and smear."
Yes, that means ligo and lotion. Be generous with the amount of lotion you put on to help keep your skin hydrated. Pro tip: Moisturize while your skin is damp because your skin absorbs more easily in this state.
5. USING HARSH SOAPS
Dermatologists warn against using harsh soaps on the skin. Choose ones that are moisturizing, like Silka's Moisturizing Soap with Avocado Oil, which helps keep skin supple and hydrated. Avocado oil is rich in vitamin E and saturated fatty acids that give it its regenerative and moisturizing properties. Naa-absorb ito ng balat mo para makatulong sa pag-form ng bago at mas magandang skin.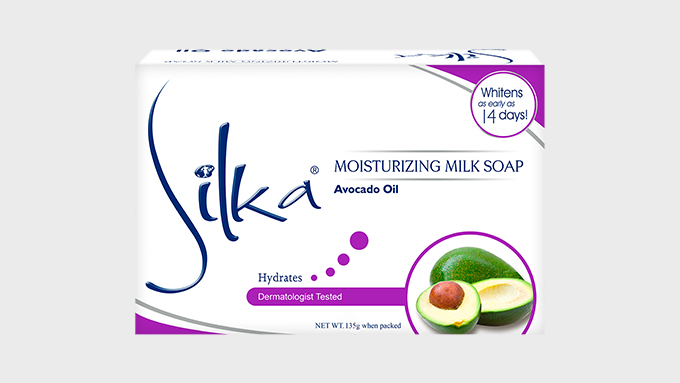 Feeling and looking great doesn't need an artista's budget—as long as you avoid these mistakes and use the right products for your skin like Silka's Moisturizing Soap with Avocado Oil.
Read the story? Tell us what you think!
How and where can I get this?