Simple, natural—that's the kind of beauty look Catriona Gray prefers on her days off.
"I do very minimal makeup because I like going bare-faced," says the busy beauty queen, who has been preparing for her upcoming international beauty competition in December.
The makeup choice isn't just because Catriona tends to laze around—"I'm quite tamad," she quips—when she's on a break. It has more to do with wanting to give her skin time to breathe after wearing camera-ready looks on most days.
Having been on the pageant circuit has taught Catriona a thing or two about beauty. She makes sure to use beauty products that are affordable, light on the face, and do their job well, like Ever Bilena Matte Nudes lipsticks (P165 each) and Chocolate Palette (P220).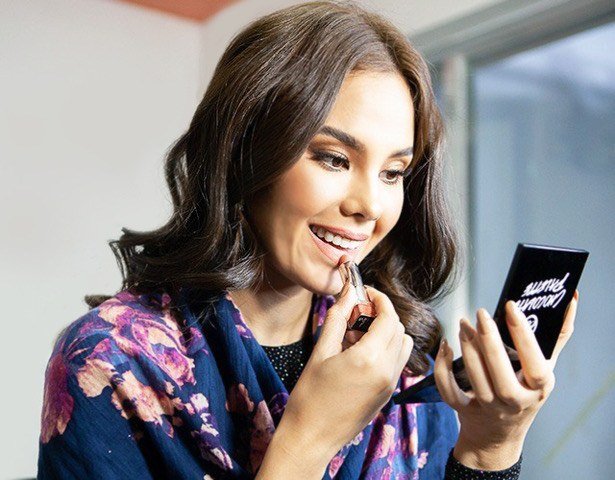 Baci, her favorite in the Matte Nudes collection, is a "sweet, everyday, peachy-nude" lipstick that she says can be worn by any Pinay, no matter the skin tone. Baci and the other colors in the Matte Nudes range—Dolce, Amore, Fia, Caramello, and Bellissima—are opaque, elegant, and can be used for any kind of occasion.
"I think that's how [Ever Bilena] formulated them—to be [suitable] for all ages, all skin types," Catriona says.
For the eyes, she likes a using the all-around Ever Bilena Chocolate Palette. "A favorite of mine is the shade in the lower right corner," she points out. "It's a sandy, peachy orange."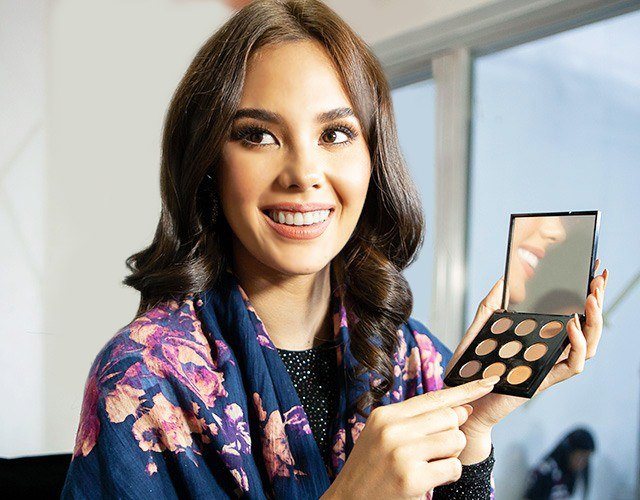 Catriona likes that the Chocolate Palette isn't just for the eyes. The palette has a range of matte brown and other neutral shades that can be used as eyeshadow, and for contour and highlight. "It's a versatile, little palette," she explains.
The beauty queen says a palette like this is ideal for women who want to introduce a little color to their look without making such a drastic change. With the Chocolate Palette, women can easily touch up and change their look—from an everyday natural face fit for the office to something a little more glamorous for a special date. 
To know more about Ever Bilena's products, visit its website here, or follow the brand on Facebook and Instagram.
Follow Ever Bilena
Website
https://goo.gl/N6kRz2
Read the story? Tell us what you think!
How and where can I get this?