Marjorie Barretto, who has a flair for event styling, organized a party for her daughter Julia Barretto, who turned 22 on March 10, 2019.
True to her promise, the dreamy set-up blew the birthday girl's mind.
On Instagram, she wrote, "Julia challenges me every year to come up with a theme for her birthday... I'm just so happy that out of so many possible venues, she always chooses to have it in my garden.
"I'm a DIY kind of Mom, I usually fix everything myself, but because Julia feels there's a lot of reasons to celebrate, and this is her last year living in my home, I will BLOW HER MIND with this one."
The celebration was held at the garden of Marjorie's home.
And the preparations started as early as 6:00 a.m. last Friday, March 8.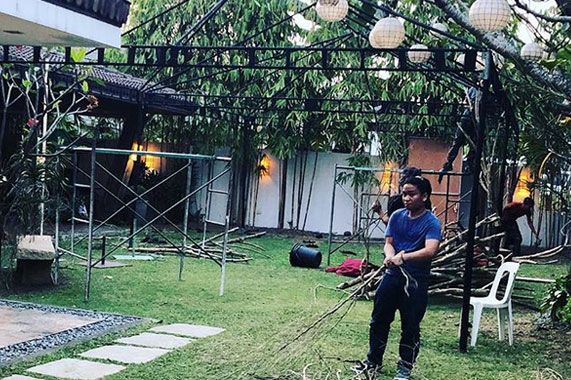 She got some help from event stylist Gideon Hermosa, who used these "ingredients"—mostly yellow flowers—for the party dubbed #JustJulia22.
Now here's the "amazing transformation," which wowed even celebrities:
Edu Manzano: "Beautiful"
Coney Reyes: "Marj, your setup is so beautiful!
Tim Yap left six heart emojis in the comments section.
Julia's Tita Connie wrote, "A night to remember! Marj you did it again, but this time, it was something else, beyond imagination!!! Beautiful set up , beautiful people , food galore. PERFECT!!! Happy birthday, Julia."
Happy Birthday, Julia!