Sam Pinto turns 30 on December 11, and celebrates it on a yacht.
On Instagram, the actress, who owns a beach resort, has a swim-wear line, and enjoys surfing, reveals her reason for throwing a cruise party.
She writes, "Spent my birthday on a yacht because wine not. Well, being a mermaid, I wanted to be in the water and I've always wanted to live in a yacht. When I was younger, that was the dream. Not to buy a house but a yacht and live in it. Lol."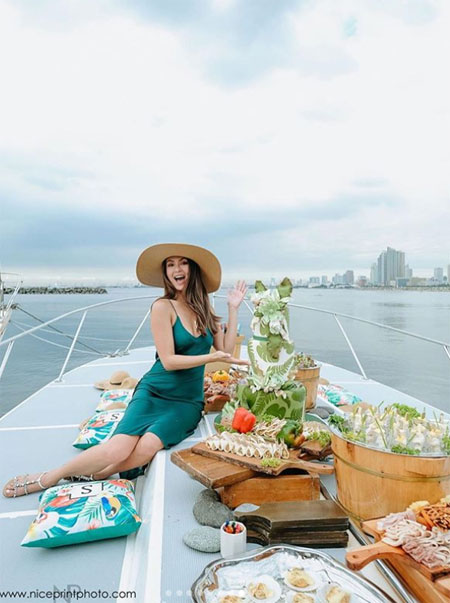 Here's her amazing tropical-inspired set-up. There's a three-layered cake, a grazing table...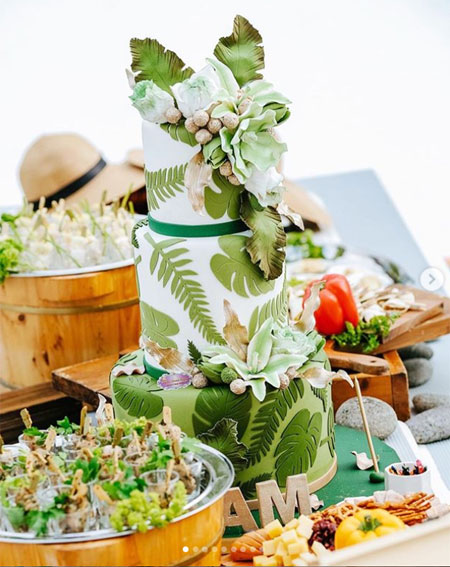 ... and free-flowing wine.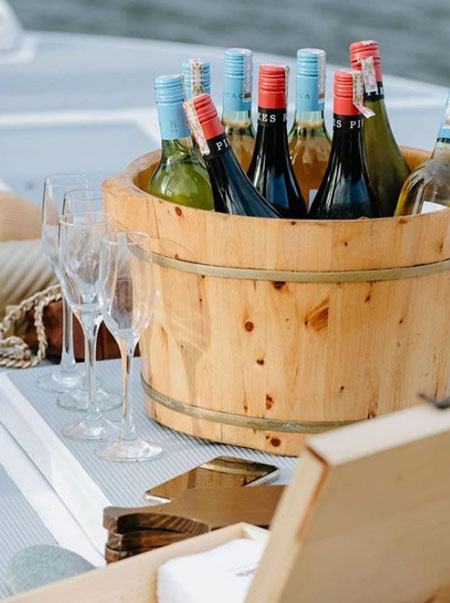 Her guests get to bring home a throw pillow and a personalized hat.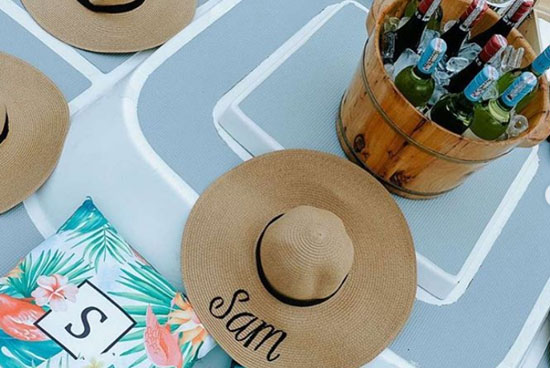 Spotted: Her fiancé, cager Anthony Semerad.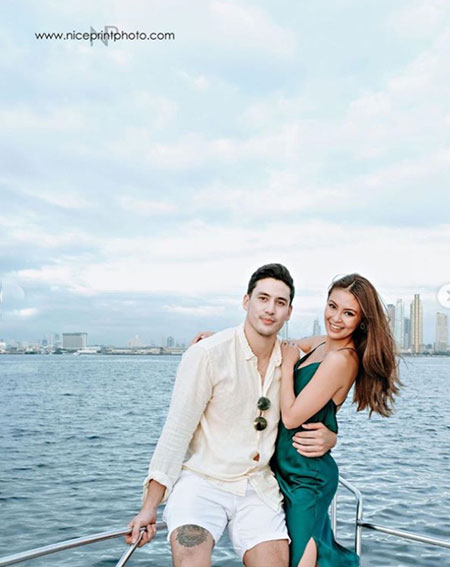 Anthony's twin David Semerad (2nd from R) with his fiancé Gwen Zamora (2nd from L), Sam's mom Theresa (R), and chef-fitness instructor Gigo de Guzman(L).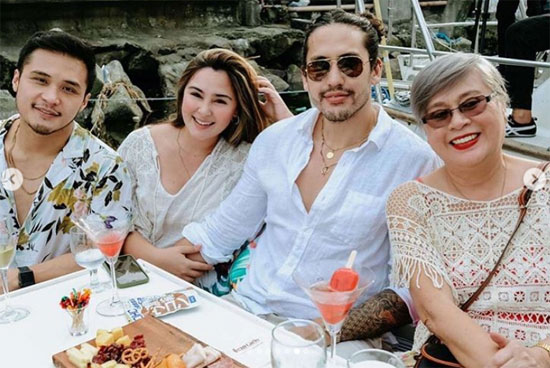 Sam ends her series of posts thanking those who remembered her birthday.
"Thank you to everyone who spent this amazing sunset yachting with me on my special day! Wish some people could make it but I know you were partying with me in your hearts and minds, and of course to everyone who greeted me!"