Megan Young, 29, and Mikael Daez, 32, fill the studio with pure kilig at the Philippine Entertainment Portal (PEP.ph) Headliner shoot on January 20, 2020.
The shoot was held five days before their second wedding, which was at the San Roque Chapel in Subic, Zambales, and 10 days after their first, which was at the Calaruega Church in Nasugbu, Batangas.

At the time, only the upcoming Zambales wedding—a hometown wedding for Megan—was known, and only to a few, with PEP.ph among them.

The Calaruega Church wedding remained extremely quiet, as quiet as the couple's five-year long engagement.
In this 45-minute interview with the couple, we feel the electricity between them as they talk about their long relationship.
Video: Summit Media Video Team.
HE KEEPS HER WARM FROM THE START
Megan and Mikael first crossed paths on September 28, 2010.
It was at a fashion show—Megan was the host and Mikael was one of the male models. They were introduced to each other by a common friend, celebrity stylist Adrianne Concepcion.
During the event, Megan was shivering the whole evening.
She recalls, "I was hosting an event and he was a model. Adrianne, who is my best friend, actually booked the both of us, and I remember wearing this red short dress.
"The venue was super cold, and as soon as I walked to the backstage, he was there and he handed me his jacket."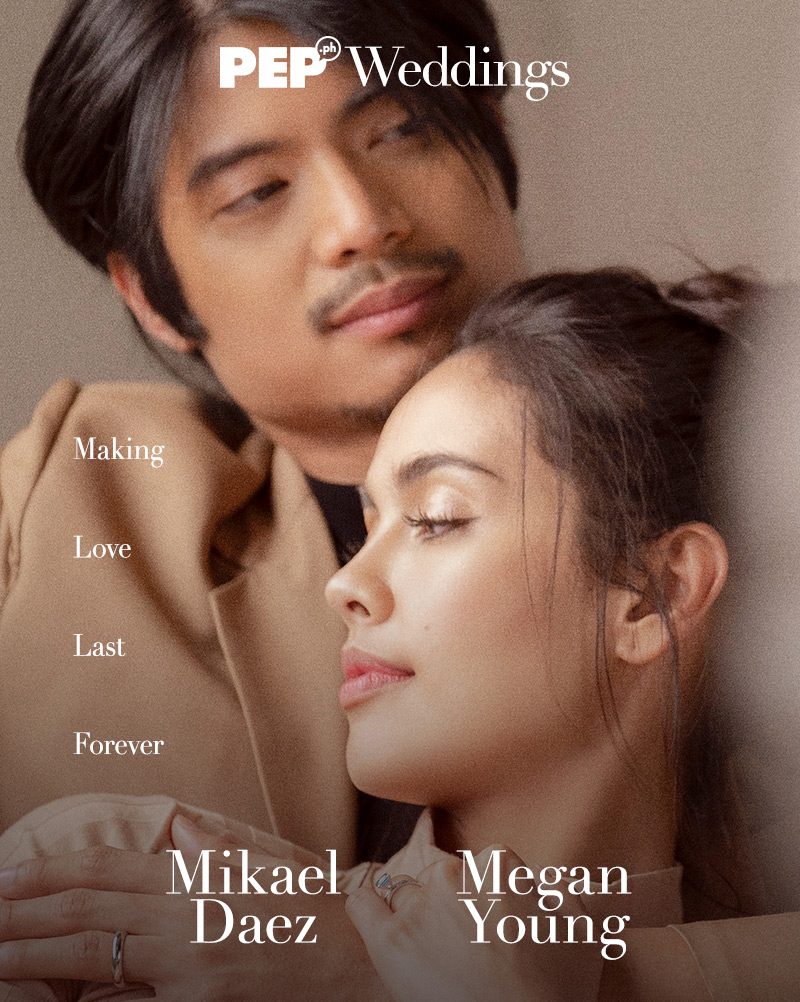 He did recall that it was "cold," and adds, almost unnecessarily, that he wasn't referring to Megan.
Mikael continues, "She was literally cold 'cause when she opened the door, it was the rehearsal, and the aircon was turned on for the event.
"She was shivering, and I handed her my jacket."
His gesture moved Megan, and, as it happened, she would get to know Mikael a bit more that night because they would walk together to a post-fashion show party.
She says to PEP.ph: "He seemed like he wanted to get to know more about everyone around him.
"Meron siyang energy na nakakahawa and nung kinakausap ko siya, I don't think I've ever had such great conversation with a guy like that."
She found him "very talkative" and "very outgoing," which piqued her interest.
Megan says, "Yung instant connection, yung kahit anong pag-usapan namin, tuluy-tuloy lang yung pag-uusap namin.
"He was smart, and, of course, he's good looking. I had an instant crush on him."
At that moment, it actually occurs to her, "'Itong guy na ito, magiging boyfriend ko kaya ito?'"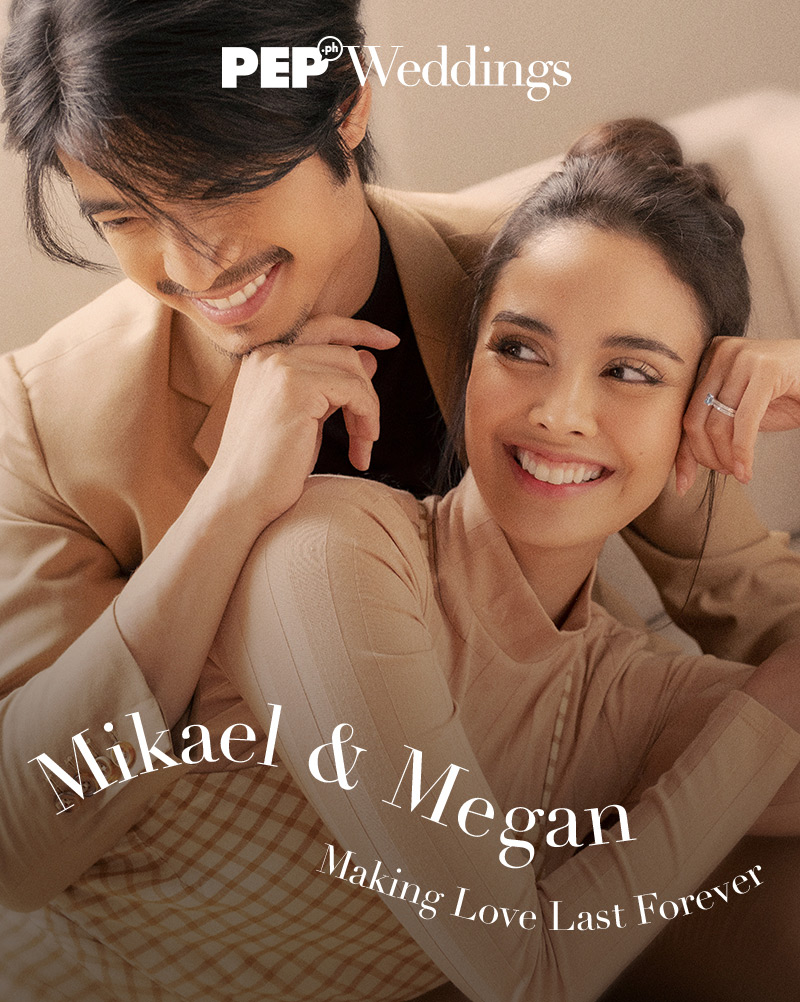 After that promising first meeting, however, they seem to have lost their connection.
Mikael flew to Argentina for a short vacation after the fashion show, while Megan got busy with her work.
Megan tells PEP.ph, "As in, two weeks, hindi ko siya nakikita or nakaka-text or anything kasi hindi uso nun yung mga messaging apps, and I didn't want to message him on Facebook either."
But when Mikael got back, he and Megan would often be seen in the company of friends.
She recounts, "It was always parang group hangouts... dinadaan namin sa malalaking groups para hindi halata na gusto namin kasama ang isa't isa.
"I knew he was gonna be there and he knew na I was gonna be there also, so ginagawa naming excuse yun, hanggang sa pakonti-konti, naging kaming dalawa na lang."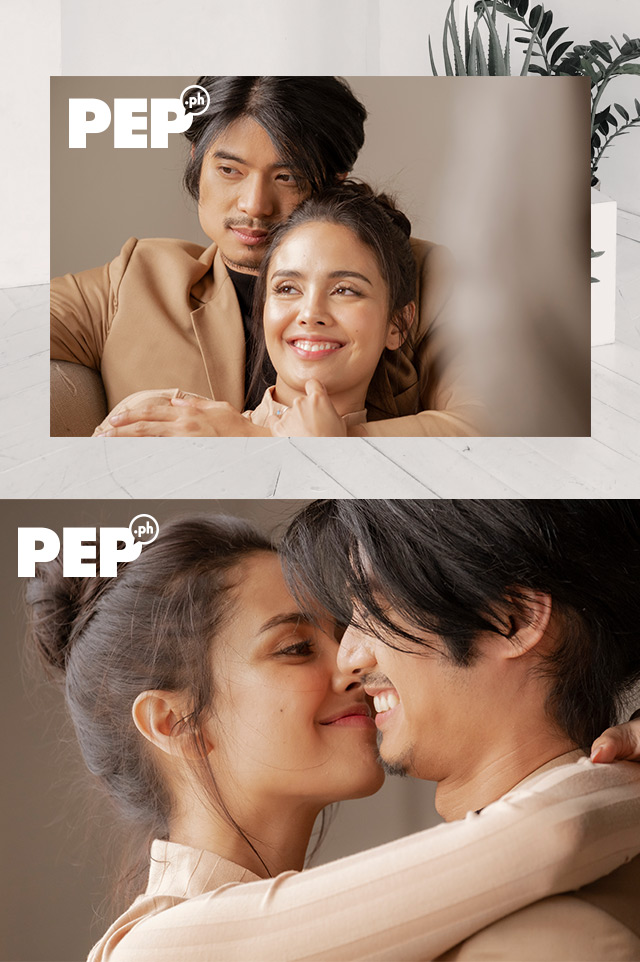 FALLING IN LOVE AND FALLING FOREVER
On January 6, 2011, Megan and Mikael officially became a couple.
Asked who fell in love with whom first, Mikael quips, "She was gonna kiss me first!"
But, he did say "I love you" to Megan first.
Mikael tries hard to remember how it happened. "I remember that we were in her room, we were chillin', and I blurted it out."
Megan also cannot remember the exact moment, but she confirms, "Basta ang natatandaan ko, siya yung nauna!"
And what makes them love each other so much?
Mikael answers:
"I believe that love is being able to allow another person, individual, whatever that may be, into your life and to fight for that space within, to stay in it 'cause you always want to revert to your individual self."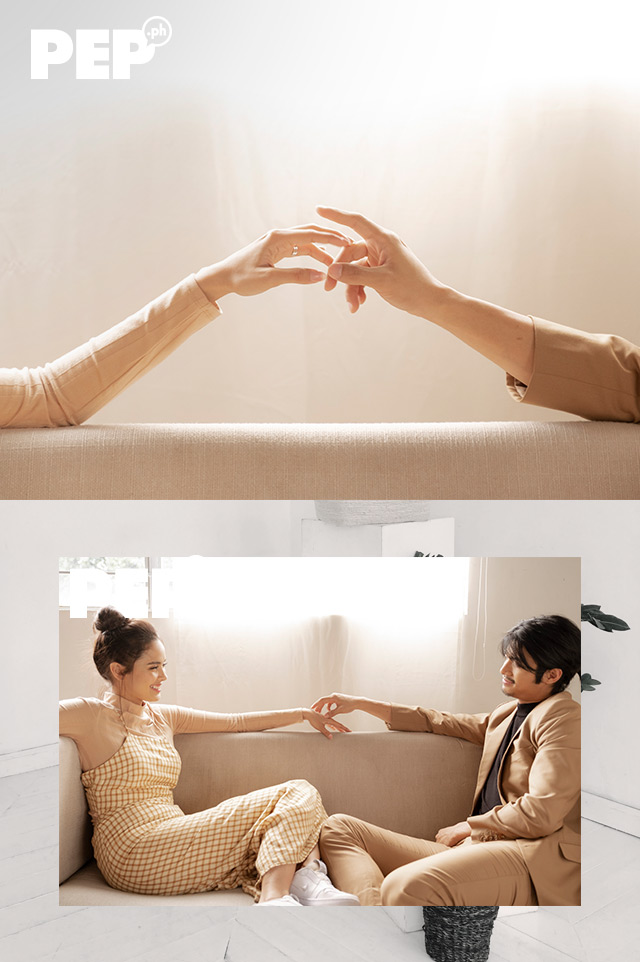 Mikael goes on, "So, I'm in love and she's in love because we decided to fight for that, and keep working so that we expand to accommodate someone else in our lives."
Megan's eyes now well up and it takes her a moment to compose herself.

Then she declares, "Mik has really made me a better person kaya sobrang in love ako dito.
"Mik has taken care of not only me but, of course, my mom, my brother, and sister.
"Sobrang napamahal ako sa kanya dahil dito."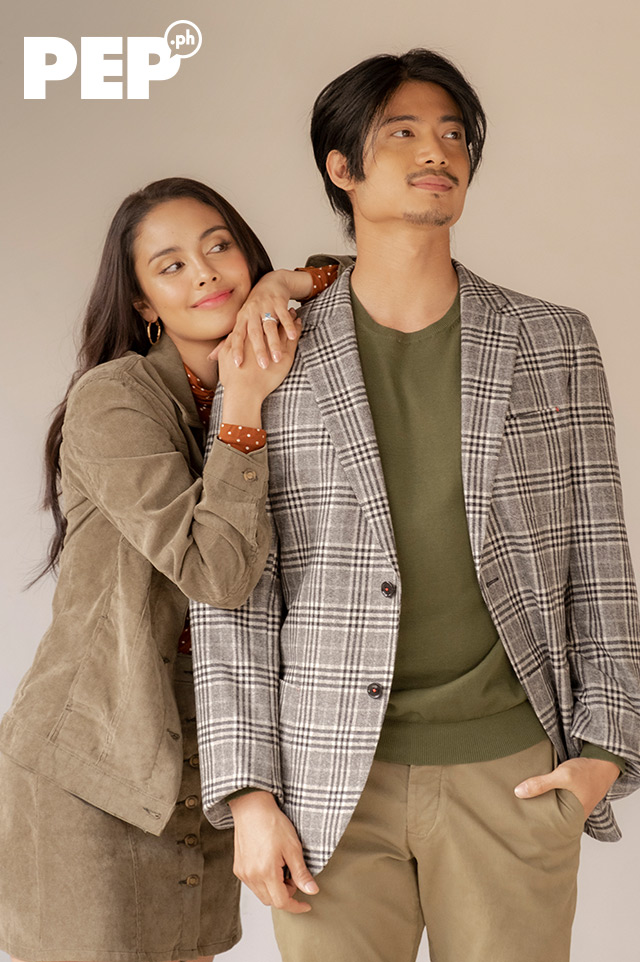 Being celebrities from rival networks, Mikael and Megan knew they would be hounded by their fans and the press about their relationship,
Agreeing that their careers were their priority, they decided to be discreet, and kept their relationship a secret for six years.
Mikael had his first acting break in 2011, when he was partnered with Marian Rivera in the primetime series Amaya.
Megan, for her part, was still establishing her career as a host and actress under Star Magic, the talent management arm of ABS-CBN.
In 2013, Mikael and Andrea Torres did the remake of Sana Ay Ikaw Na Nga, where they showed promise as a love team.
Megan, meanwhile, had several projects under TV5, which included the drama series Misibis Bay and Never Say Goodbye.
In the same year, she decided to join the local Miss World pageant.
From the sidelines, Mikael quietly cheered her on, all the way to her winning the country's first Miss World title.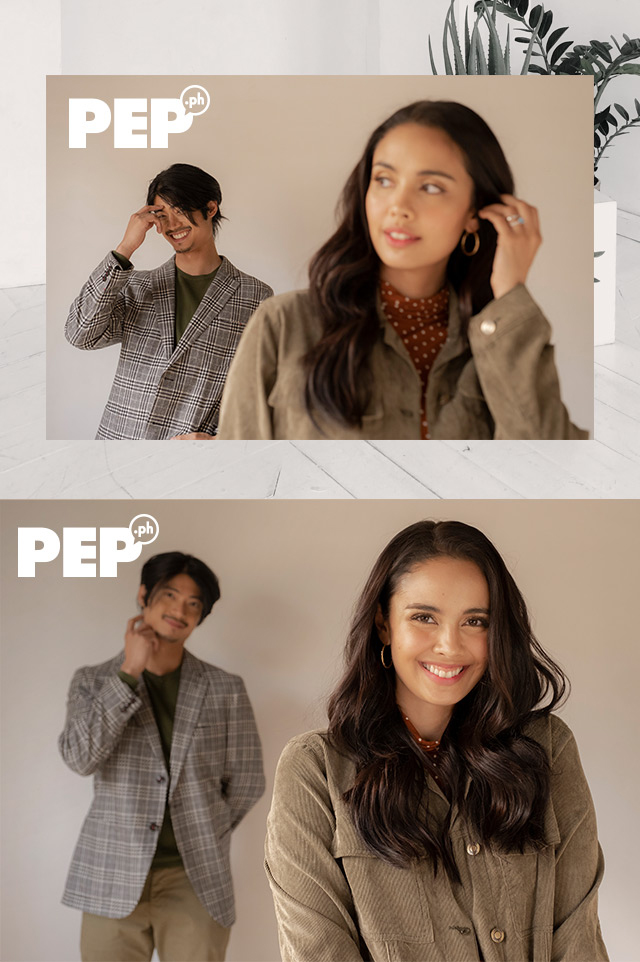 Megan remembers they were seeing each other more than usual in those days, and with the convenience of their homes being close by, they were always visiting each other.
She says, "I think during that time, we were always together. Like we would always be together before Miss World.
"Halos every day, magkasama kami kasi our houses are super near each other; we were both living in Quezon City at that time."
A WORLD OF THEIR OWN
In the meantime, rumors about Megan and Mikael were getting louder, especially after she brought home the Miss World crown from Bali, Indonesia, where the pageant was held.
But even when Mikael confirmed in press interviews that he had flown to Bali to support Megan, he insisted they were just "close friends."
Megan's reign as Miss World required her to travel around the world, and the long-distance trips made her miss her boyfriend more.
She recalls to PEP.ph, "When Miss World happened, parang, 'Ay sobrang nami-miss ko na siya!' There was a time na parang may separation anxiety na nangyari.
"For me, it was tough for the first part of the reign kasi, siyempre, my best friend, my boyfriend, the person that I always talk to about anything and everything, biglang hindi ko na nakikita.
"E, nung time na yun, hindi pa nga masyado uso yung mga messaging apps, di ba?
"Parang it wouldn't work in other countries or may extra fee so it was hard.
"Wala pa yung mga unli-roaming nung mga time na yun so mahirap, mahirap yung communication namin nung panahon na yun."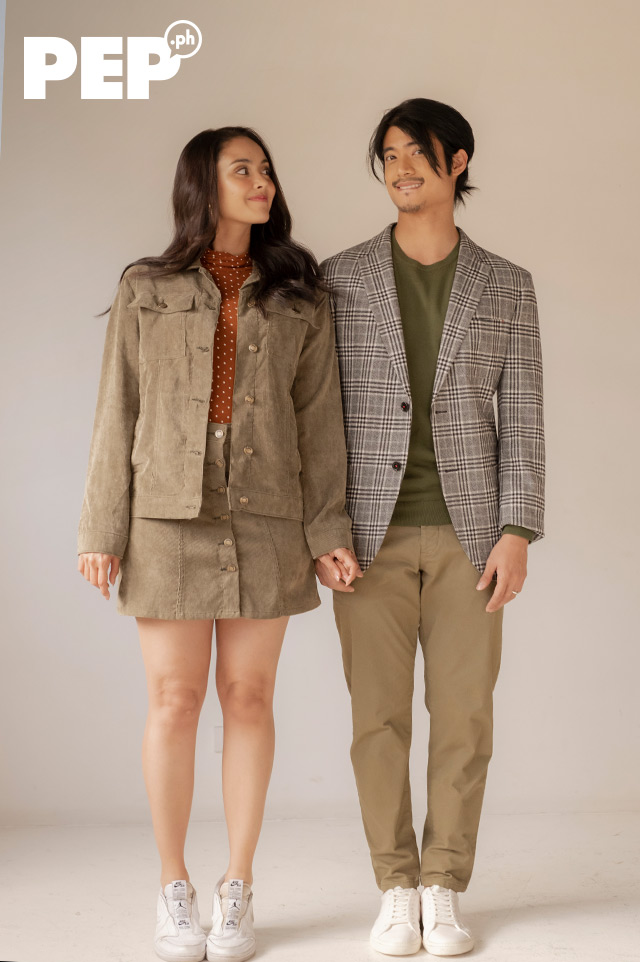 It was only in 2017, during the press conference for Legally Blind, when Mikael finally admitted that he and Megan have been in a relationship.
A year later, the couple starred in their first drama series together, The Step Daughters.
For Mikael, the extra attention wasn't a challenge to their relationship.
He explains, "I feel it's safe to speak for Megan as well, na it hasn't really been a big factor. For me, it's a blessing to just be able to share the special moments, if you care about it.
"But at the same time, when you want to remain private, I don't see it as a difficult thing. It's really up to you and how you're going to react."
Megan says, "I think with Mik and I talaga, we're chill as people, and we tried to keep things as private as we can para ma-enjoy namin yung private moments...
"Being low-key about it has given us less stress, I think, especially with, like, planning the wedding, thinking about different factors of it. It's keeping us really, really chill.
"Like this wedding, this is something that we wanted to enjoy together and with our loved ones. The process, the planning, getting to know each other's families.
"It depends din naman on the person, like what you share is also what people get to see and talk about."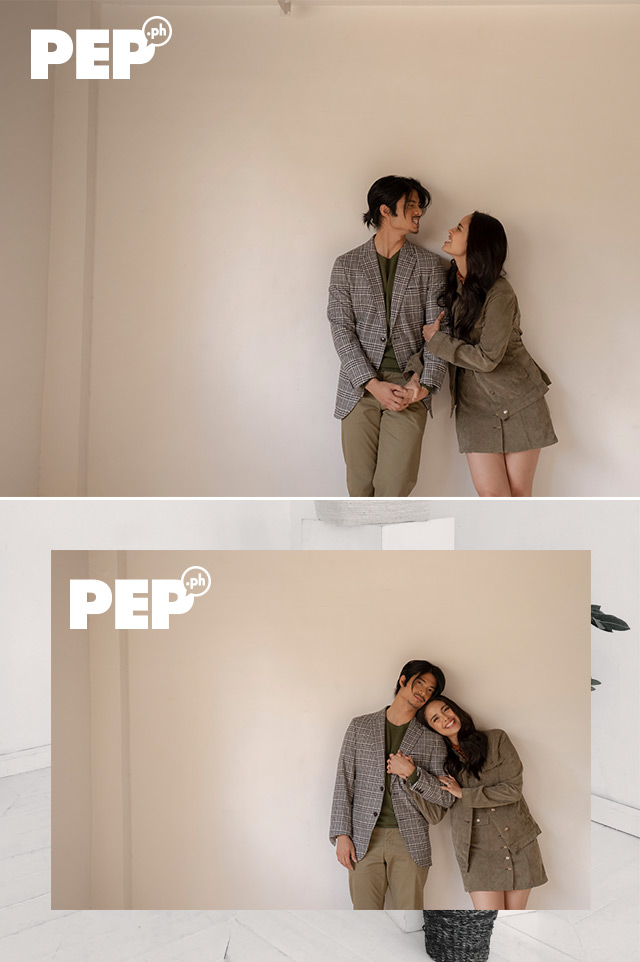 TACKLING RELATIONSHIP ISSUES, HIS WAY AND HERS
Megan admits though that it was a challenge in the beginning to keep her relationship with Mikael on an even keel, given the nature of their work in showbiz.
She says, "I would be the type of person na hindi ako confrontational. So, kapag may problem, parang I would sweep it under the rug or hindi ko muna papansinin na may problema."
In contrast, Mikael faces issues head on and wants them out in the open to be dissected and discussed.
The MariMar actress says, "He likes tackling problems right away. He likes confronting an issue, and that was hard for me to cope with at first.
"He couldn't understand that. He's like, 'Why don't you want to talk about it?' So he thought na, parang, 'Anong nasa isip nitong babaeng to?'
"And I'm like, 'Teka lang, puwede bang mag-relax muna tayo?'
"But somewhere down the line, we kind of met in the middle. I became more confident in talking about issues that we had.
"Anything that I had in mind, sinasabi ko na sa kanya. We talk about anything and everything that we go through and make sure we find a solution together.
"No problems were left unsolved."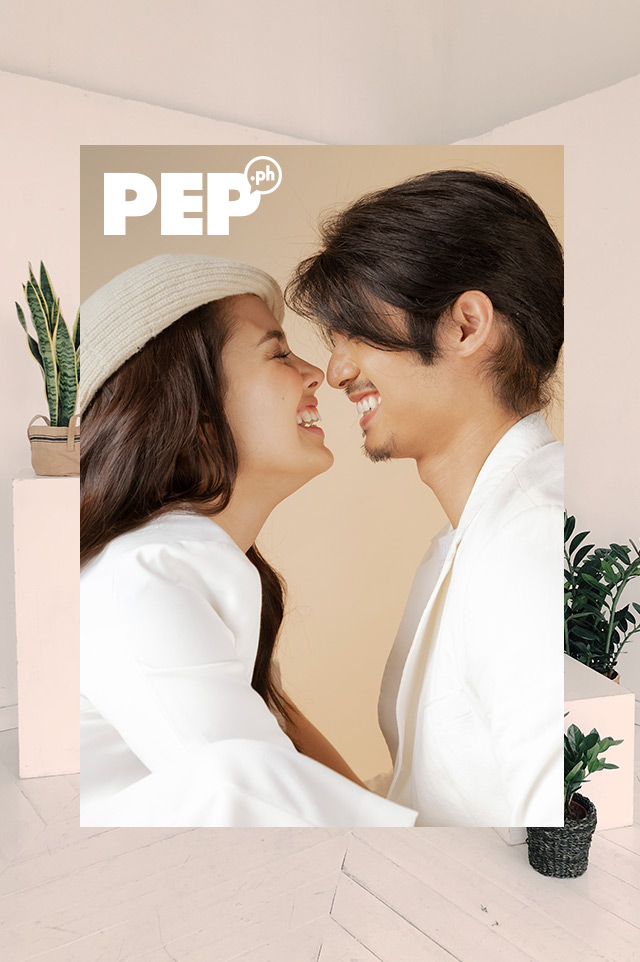 For the couple, honesty should be the foundation of any relationship to make it a happier and healthier one.
Mikael tells PEP.ph:
"It would boil down to one word which is honesty. It's basically a pillar of our relationship. I think it works. If people ask me for advice, that's what I usually say."
Megan says people have to be ready for honesty.
She explains, "Anybody can be completely honest with someone but if you're not ready for honesty and you're not ready to handle it, that's also another challenge that you have to face as a couple."
With honesty comes trust.
Megan confirms, "You earn trust with each other."
Mikael agrees, "Yeah, you kind of have to build it and earn it. You don't go on the first day then say all the crazy things you tell all your exes.
"You have to build and reach and earn a place to say that."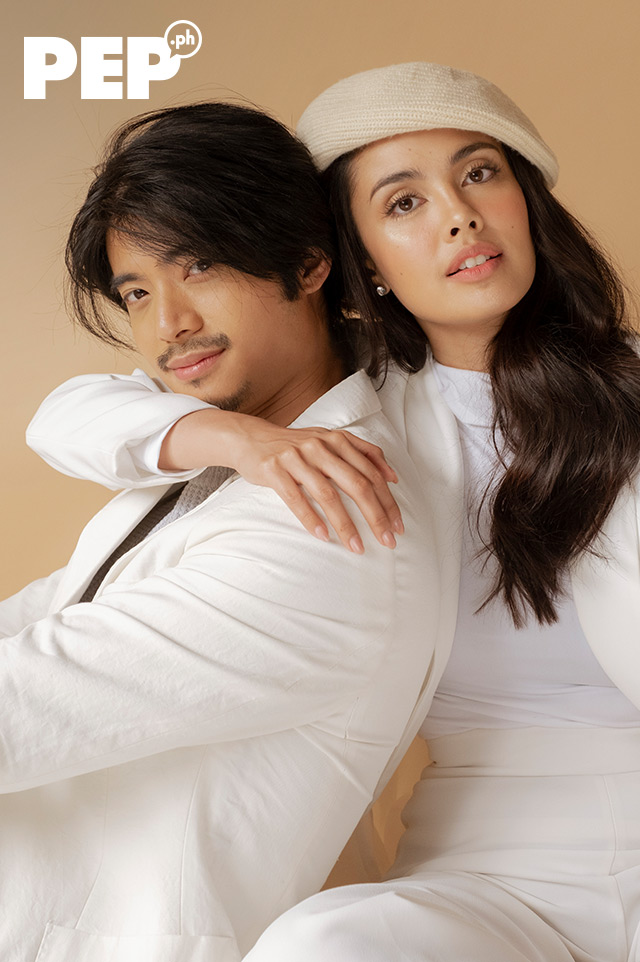 MEGAN YOUNG AND MIKAEL DAEZ:
THE LONG ENGAGEMENT

Mikael officially asked Megan to be his wife in 2014.

No one knew about it until they were about to get married.

Again as a concession to convention, they each picked one person with whom to share their little secret, their parents excluded.

Mikael reveals, "We had a rule. I said, 'You know what? If we tell anybody, it's gonna spread.'

"At the same time, we can't just keep it to ourselves because, of course, we want to tell someone. So yung rule namin, only tell one person, and that was it.

"She said, 'What about my mom?' I was like, 'Baka sabihin niya sa lahat ng mga tita natin?'

"And she was like, 'What about your mom? Baka sabihin niya rin sa lahat ng tita mo?'"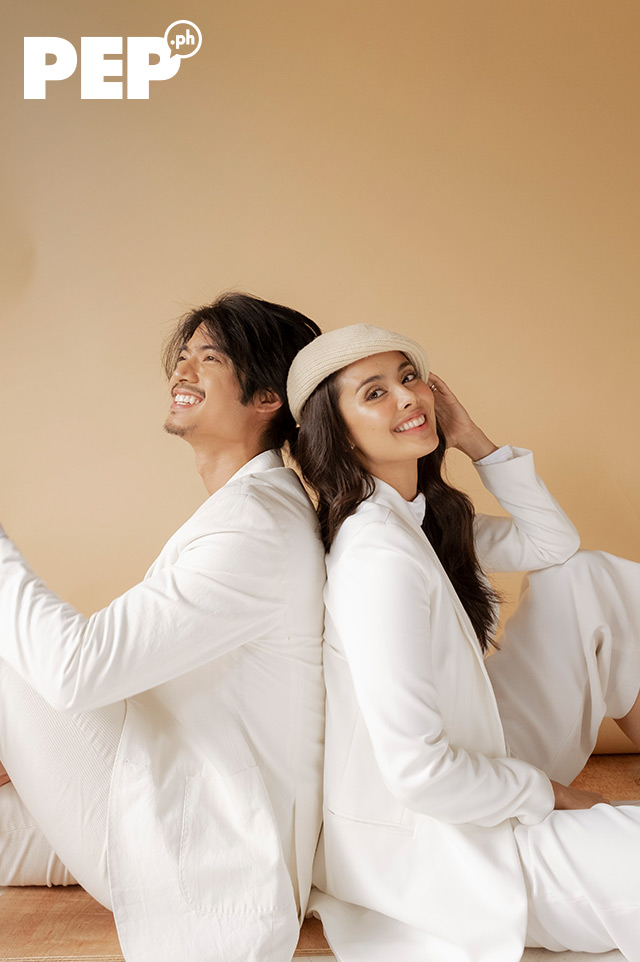 Mikael's older brother, Nicky Daez, became the actor's "secret keeper."
The actor reasons, "You have to pick someone na you knew wasn't going to say it, and that's not necessarily your best friend, that's not necessarily your parents.
"Kasi sila pa yung mae-excite pa lalo, so kailangan maganda yung tantsa mo dun. I ended up telling my older brother."
For her part, Megan picked her brother Victor Young.
She explains, "I ended up telling my brother which was so hard because I have a brother and a younger sister.
"I didn't want to tell Lauren kasi alam ko machika siya. So I was like, 'I'm gonna tell Victor!'"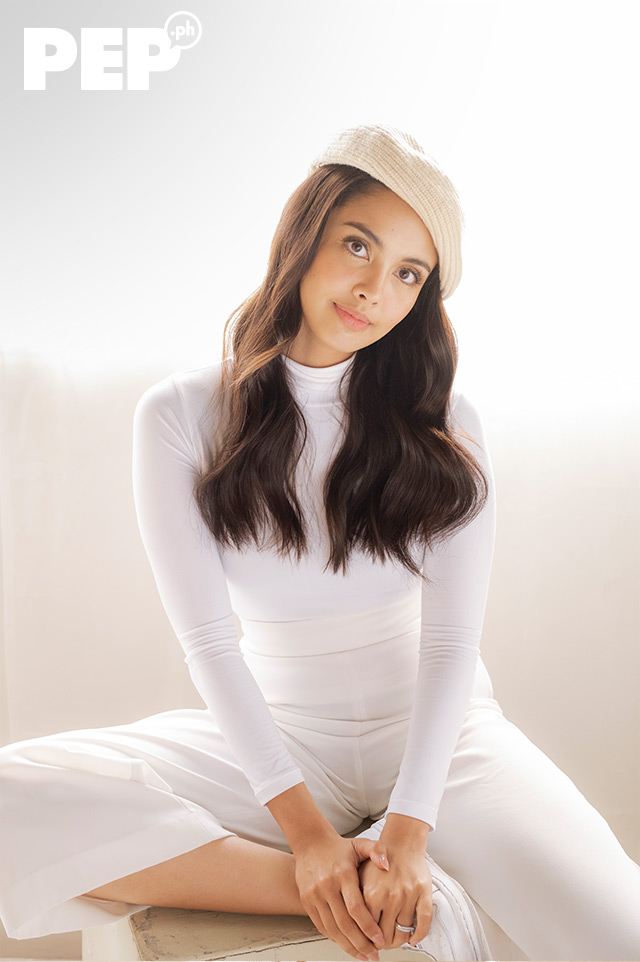 Asked what made them decide to have a long engagement period, Mikael clarifies they didn't plan to make it that long—five years.
Mikael expounds:
"It was a day by day thing. There were many times, many occasions, when we were even abroad, we were like, 'O ano? May church dito! Tara na, dito na o!' May ganun.
"It really could have happened. Baka if we had more time, if we were more decisive.
"There was no pre-emptive thinking na, 'Ganito katagal tayo…' We really took it moment to moment talaga."
Mikael and Megan finally decided to tie the knot in 2020.
Megan says, "There were years na we would say, 'Okay, let's get married on this year.' And when that year came, parang we were just like, 'May work ako….'
"It didn't feel as right as it did now. When we thought about 2020, we had such a good feeling about it, and it felt so right for us to finally get married at 2020."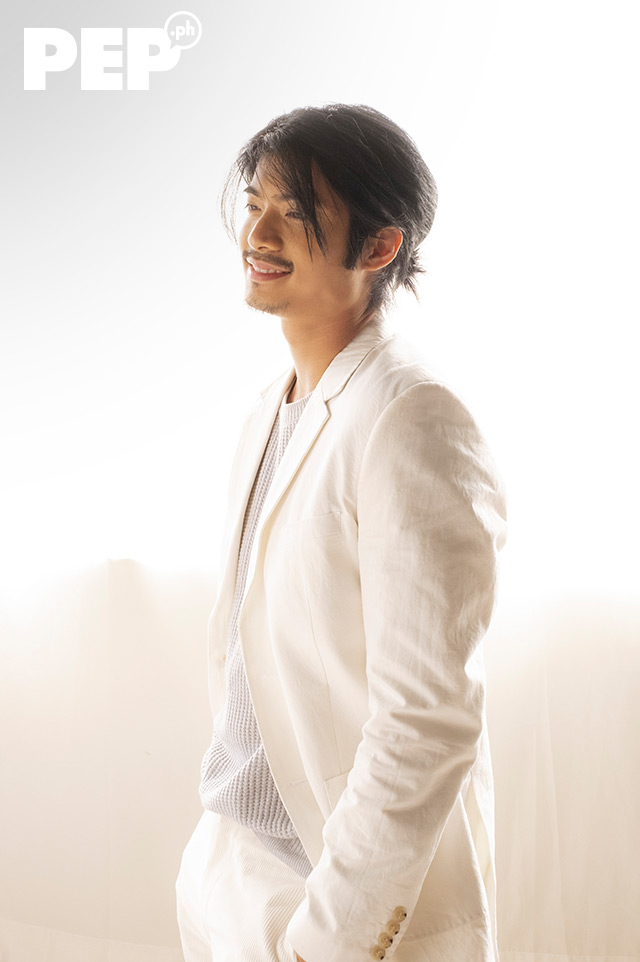 MEGAN YOUNG AND MIKAEL DAEZ:
THE NEXT CHAPTER

The long engagement seems to have worked to their advantage.

Megan says, "I think Mik and I, our mindsets since we had a long engagement, I feel like we've already tapped into husband-and-wife mode ever since.

"We've planned like husband and wife for the past couple of years already.

"Like, with things we want to do, things like financial stuff, work mode, all of that, we planned it together."

Mikael adds, "When we get married on the 25th, absolutely nothing changes on the 26th 'cause we've already been doing it for the past couple of years."

The couple swear by the importance of long talks about practical matters before getting married to avoid future issues.

Mikael explains, "In a traditional sense, usually when you get married, saka pa lang… you talk about finances, habits, how do you this or do that.

"It's actually very stressful, to be honest, because that's a lot of information from someone you love na, 'Oh my god, ito pala yun.'

"We've gotten over those things already which, actually, I'm very happy na we've gotten through already."

Mikael and Megan have a lot of things to look forward to now that they're married.

But being mavericks, they have no definite plans for their honeymoon.

Mikael says, "We travel all the time, so we made it a point not to put pressure to say, 'This is the honeymoon.'

"The next trip, we'll probably say, 'Oh yeah, maybe this is the honeymoon,' or in the next trip after that. Or maybe all our trips will be honeymoons from now on."

Megan, however, does have a dream destination for a honeymoon. "We want to visit a coffee farm in Colombia and learn about coffee farming and have yummy coffee there."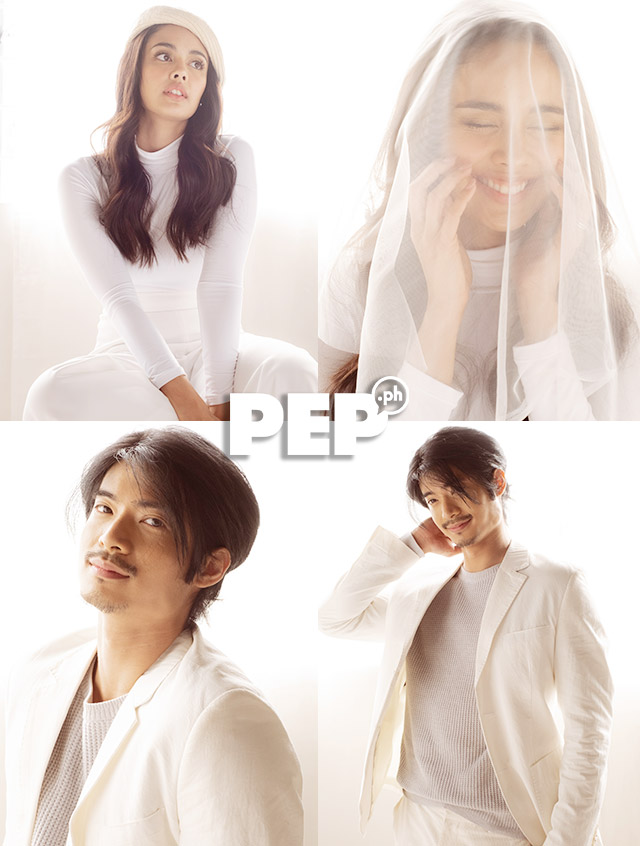 Photographer: Shaira Luna
Art Director: Jeremiah Idanan
Producer: Nikko Tuazon, Rommel Llanes
Megan's Stylist: Adrianne Concepcion
Mikael's Stylist: Mac Intia of Qurator Studio
Megan's Make-up Artist: Anthea Bueno
Mikael's Make-up Artist: Bryan Lim
Hairstylist: Mark Ibarrola
Video Producers: Jham Mariano, Marlo Adriatico
Video Editor: Jham Mariano
Special thanks to Patricia Anne Martin of Vidanes Artist Management