Cristalle Belo celebrated her 37th birthday with her family of four.
Cristalle held her "quarantine birthday" this Sunday, April 5 with husband Justin Pitt, one-year-old son Hunter James, and newborn daughter Siena.
Justin gave his wife a birthday card he made from sundry materials he found at home.
Cristalle could not be happier. As she narrated in an Instagram story: "It's definitely a strange time for these milestones but I wouldn't have it any other way.
"We are so blessed to be together as a family — all healthy. That's all I can hope and wish for now."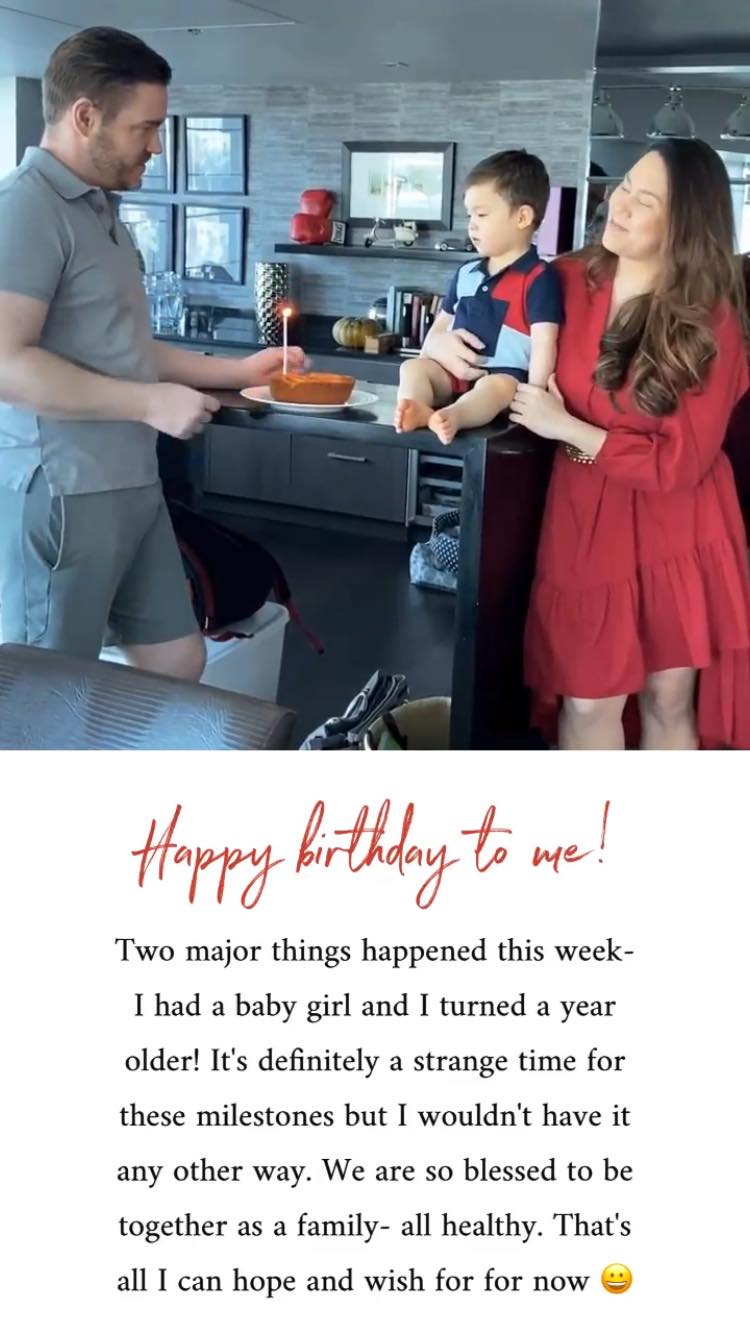 Her Instagram followers got a look of her daughter through Instagram Stories.
Siena was born on March 31, 2020.