Ina Raymundo's son Jakob is now 16 years old.
On his birthday on April 20, Ina posted a compilation of throwback photos and videos on Instagram, with a letter telling Jakob how proud she is of him.
The celebrity mom also asked her son if he could be "a secret Mama's boy" for a little while longer.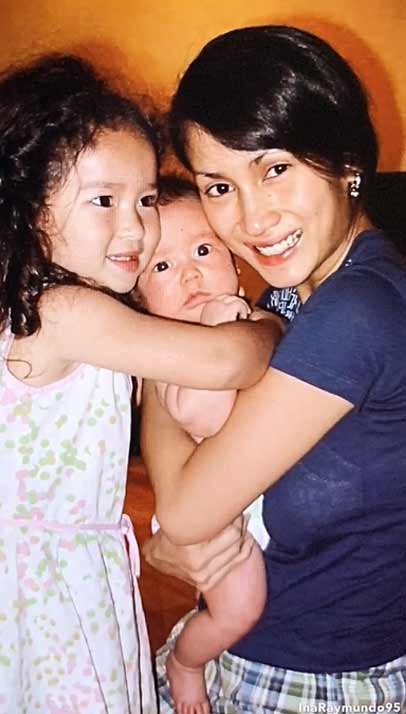 Published as is, her full letter read:
"Happy 16th Birthday to my most favorite son in the world!
"You've grown from this cute, little (sleepyhead) munchkin, pumpkin pie into a 6 foot beast on the baseball field.
"You may be towering over your dad now but you're still my baby. I will continue to hug you from behind while you play Fortnite and kiss your soft, baby scent hair.
"Please promise that you'll be a secret Mama's boy until at least you're 18?
"I know God is with you always and if it's His will, you'll grasp what you've been aspiring for. So dream big my son. Dream big.
"Mama & Dad love you so much.
"P.S. My birthday wish is for you to put your shirt on so you won't get 'sipon' all the time. Pls!"
JAKOB, INA'S "SONSHINE"
At 14 years old, Jakob was already 5 feet, 9 inches tall.
Now, the boy stands at 5'11".
Being the only boy among the five children of Ina and her husband Brian Portunak, the actress calls Jakob her only "sonshine."
His siblings are Erika, 18; Mikaela, 12; Anika, 10, and Minka, 7.
Ina's post touts the boy to be both athletically and musically inclined.
He is part of his school's baseball team.