Senior high-school student Craig McFarland makes his Filipina mother proud with his acceptance letters from all eight Ivy League schools he applied to for college.
Count them: Brown University, Columbia University, Cornell University, Dartmouth College, Harvard University, University of Pennyslvania, Princeton University, and Yale University.
The New York Times reported on April 27 that 18-year-old Craig, who hails from Jacksonville, Florida, is set to graduate as class valedictorian of the Stanton College Preparatory School with a 4.98 grade-point average.
He was a straight-A student throughout his high-school years.
But his stellar record in high school still did not prepare him for the awesome feeling of knowing he has a choice of going into any of the eight most prestigious schools in the world.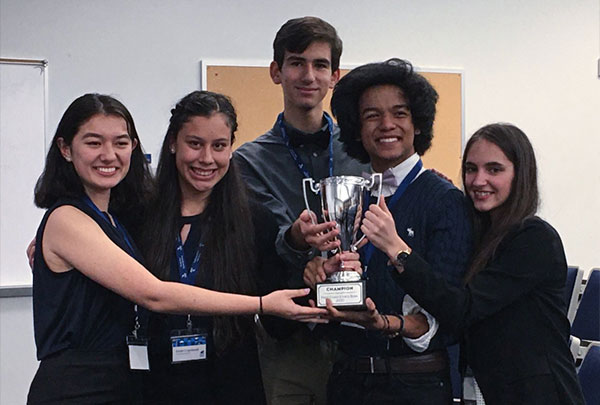 THE MAGIC 8
The first good news came from Yale in December, and it happened at a time when Craig had just had a horrible day, the New York Times reported.
That it was The New York Times reporting on him must have made the moment even more precious. Unarguably the premier newspaper in the United States, NYT has global influence, not alone for bagging 127 Pulitzer Prizes for its breaking news, explanatory reporting, and public service.

According to NYT, that December day Craig had gotten into a fight with a friend, had gotten car trouble, and hadn't done well at track practice.
Well, his fortunes changed real quick with the acceptance news. Says he, "I was just yelling in shock when I heard the Yale acceptance video."
Then he did something very hard. He waited until the notification letters from the remaining seven Ivy League schools arrived, so that he could open them all together.
"I was alone with my sister in my room and opened all the Ivy League schools one by one," Craig recalls.
"When I opened Harvard as the last one, my sister and I ran to my dog and danced around."
Craig was raised by a single mom, Donabel Santiago, who is Filipino. He has a 15-year-old sister and a 21-year-old brother.
Speaking to The New York Times, Craig described himself as "self-motivated, driven, and independent."
Studying hard, he said, was the least he could do for his mom who "already had to sacrifice so much."
His mother Donabel, a cardiac sonographer, reportedly cried tears of joy upon hearing the good news from her son.
With around 1,500 students, Stanton College Preparatory School is one of the 44 public high schools in Duval County, Florida.
And the Duval County Public Schools is definitely proud of its own.

In DCPS's official Twitter account, Craig was dubbed as the newest member of "I Was Accepted into Every Ivy League University In The Country Club."
IVY LEAGUE SCHOOLS
All eight American Ivy League schools are known for maintaining highly competitive academic programs.
They are also quite selective with admissions.
By itself, getting accepted to these elite schools is extremely difficult, as each of the schools takes in only about 10 percent of its applicants every year.
The most selective of the bunch is Harvard, which accepted 2,037 students out of 39,041 applicants for the class of 2020, according to ivycoach.com.
This means only 5.2 percent of the total applicant count got the chance to enter the elite school.
In Columbia University, a total of 2,193 candidates were accepted out of 36,292 applicants.
In Yale University, a total of 1,972 candidates were accepted out of 31,455 applicants.
Princeton University selected 1,894 candidates out of 29,303 applicants.
Brown University accepted 2,919 candidates out of 32,390 applicants.
The University of Pensylvannia selected 3,661 candidates out of 38,918 applicants.
Dartmouth College selected 2,176 candidates out of 20,675 applicants.
Cornell University sent out a total of 6,337 acceptance letters, but the application letters that poured in reached 44,966.
A breeding ground for high achievers, these elite schools are also known for their expensive tuition.
According to bestschools.org, the following are the rough estimates of these Ivy League schools' annual tuition for undergraduate students, computed against the PHP50.68/$1 exchange rate.
Harvard: $50,420 or PHP 2,555,285.60 per year
Yale: $53,430 or PHP2,707,832.40 per year
Princeton: $50,340 or PHP2,551,231.20 per year
University of Pennsylvania: $55,854 or PHP2,830,680.72 per year
Columbia University: $59,430 or PHP3,011,912.40 per year
Cornell University: $55,188 or PHP2,796,927.84 per year
Dartmouth College: $55,453 or PHP2,810,358.04 per year
Brown University: $55,466 or PHP2,811,016.88 per year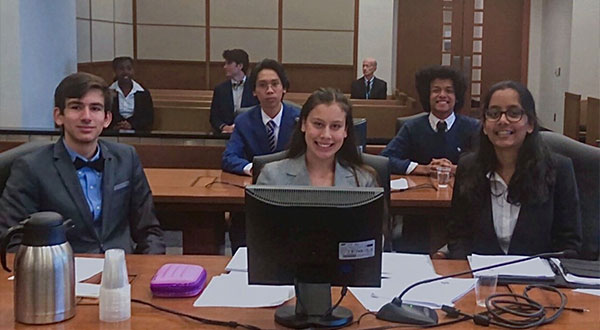 high-soaring achiever, feet on the ground
In the case of Craig, he actually got admitted to a total of 17 colleges and universities.
The New York Times said Craig was offered "several full scholarships," one from the Florida State University and another from the University of Florida.
In a separate report, teamduval.org said that the half-Filipino Craig also received acceptance letters from Duke University, Emory University, Georgia Tech, University of North Carolina at Chapel Hill, and Stanford University.
Craig has yet to make his final decision, but he has already narrowed his choices down to Florida State University, Harvard University, Stanford University, and Yale University.
He says he wants to pursue "a degree in Biochemistry with a minor in Philosophy or Linguistics," as a pre-law or pre-medicine course.
In a letter Craig sent to his high-school principal, Nongongoma Majova, he thanked her for "leading a school that has helped me become so successful."
He also acknowledged the teachers who helped him with his college application letters.
While aware that what he has just achieved is an academic feat, Craig says he remains grounded to the things that matter to him on a personal level.
Published in teamduval.org, the 18-year-old muses in the same letter to his principal: "You should define yourself by the friends you've made in high school, the number of laughs you've had at sleepovers, or the amount of sushi you can down in one sitting.
"Yes, your GPA and academic metrics are important, but should you solely define yourself by those?
"Never."