Not too long ago and at a better time, celebrity host Divine Lee promised her son Baz that he would see animals on his second birthday.
Since then, Covid 19 has broken out, forcing everyone to stay home and many places to lock down.
That, however, did not stop Divine and husband Blake Go from giving Baz a rousing safari-themed birthday celebration on Sunday, May 3.
The mother of two said in her birthday message for her son, "Nothing like our original plan but I think it worked out perfectly."
Baz's actual birthday is on May 5, but Divine figured it wouldn't hurt to mount the party on a weekend.
And even if there were only eight of them at the celebration because of the quarantine, their home got so crowded to the merriment of the "little man" at the party.
Divine continued in her caption, published as is: "The minute they announced the lock down, I had a feeling it will reach his bday.
"So I immediately started planning for a quarantine bday.
"I promised him before that I will bring him to see animals.... had no plans of breaking my promise."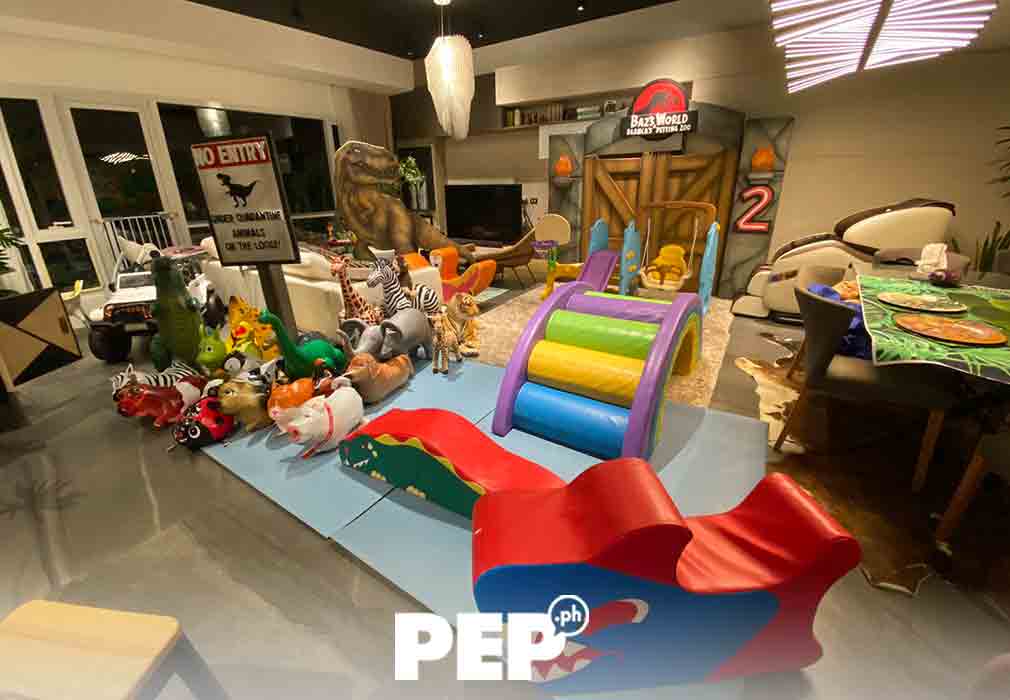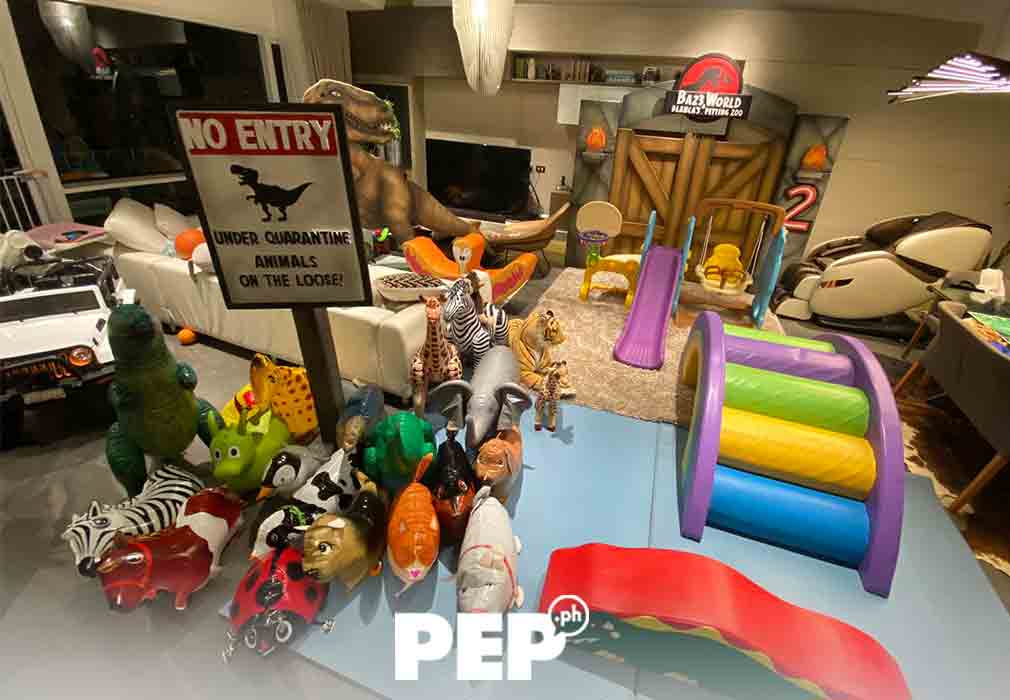 In planning the party, Divine took full advantage of online shopping.
She ordered an indoor swing and slide set, giant inflatable animal balloons, play balls to convert the baby pen into a ball pit, and even a "safari ride."
For extra fun, the safari theme had a little bit of Jurassic Park.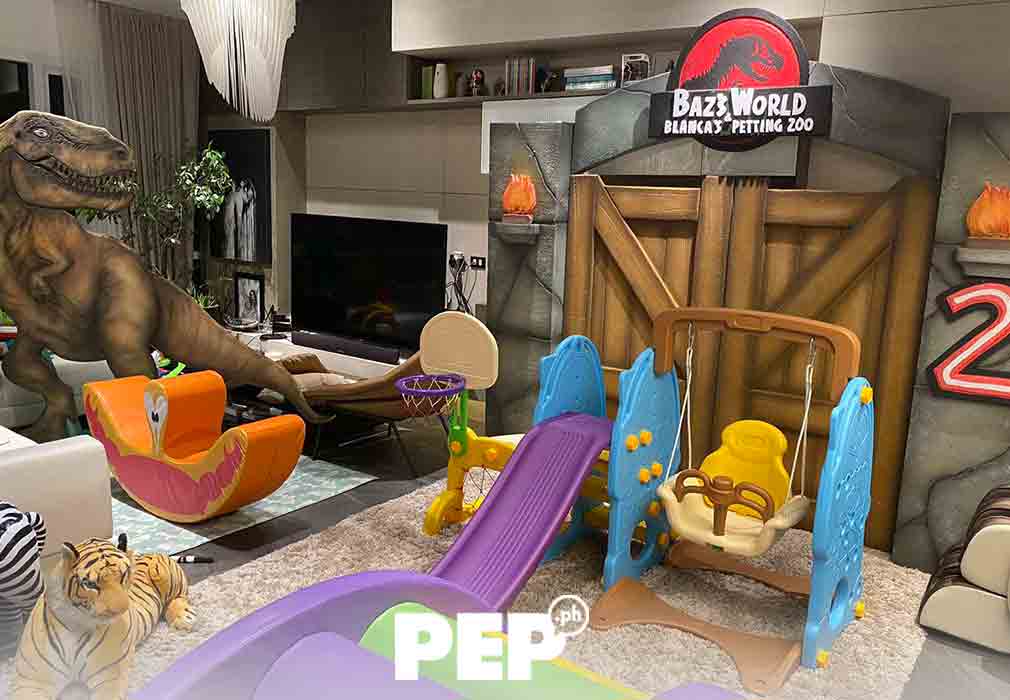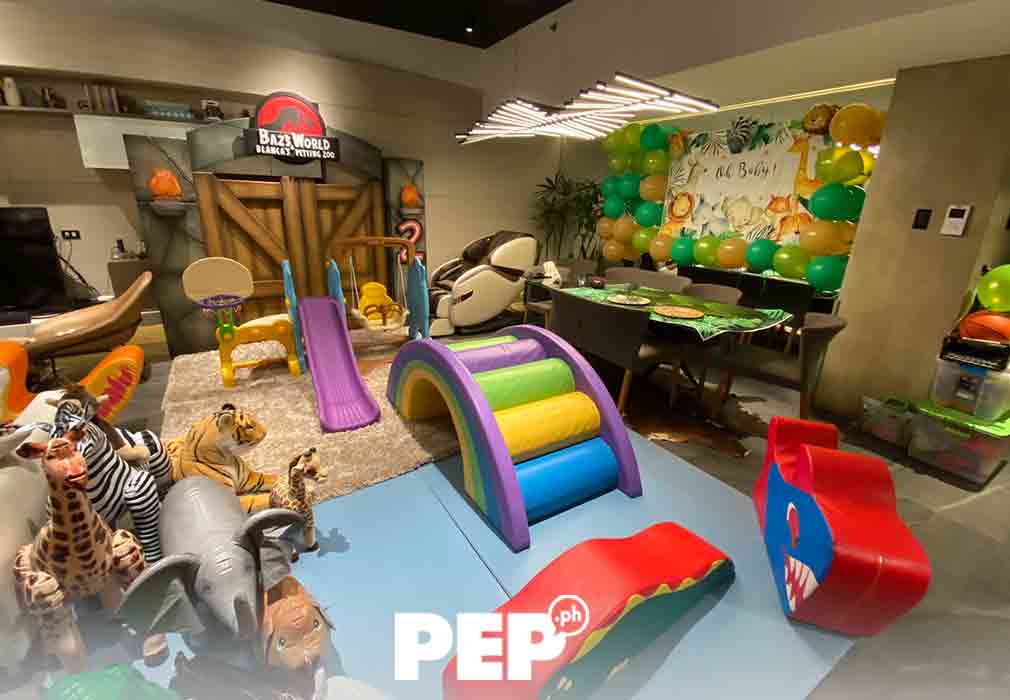 There was even an inflatable playhouse for Baz and his little sister Blanca.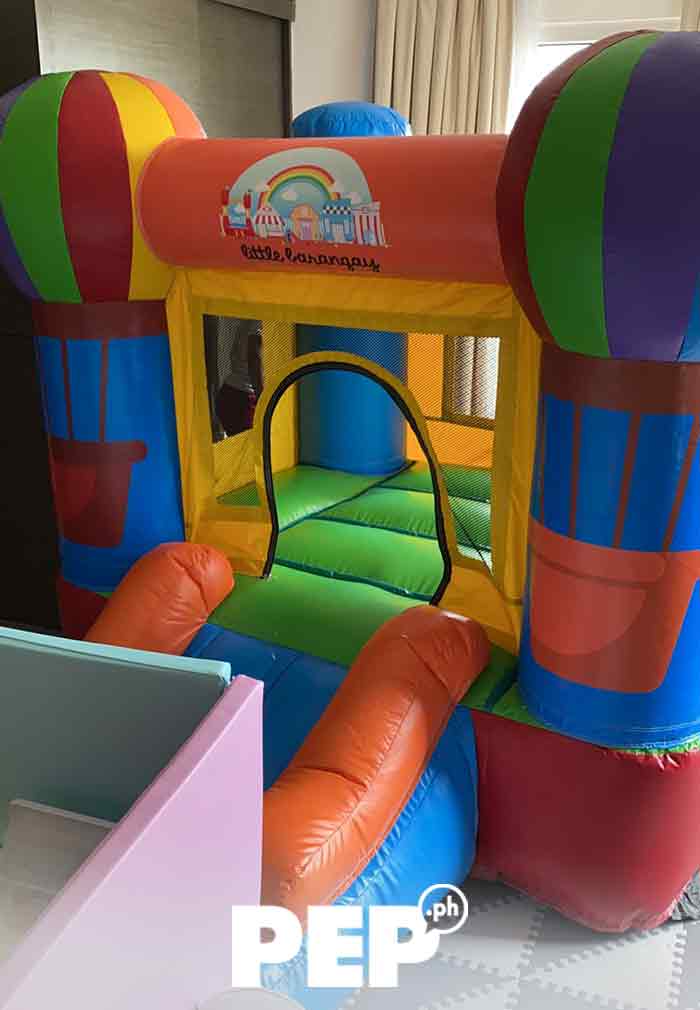 Divine quipped on her Instagram Stories that week: "Guys, don't even ask paano ko naisip toh"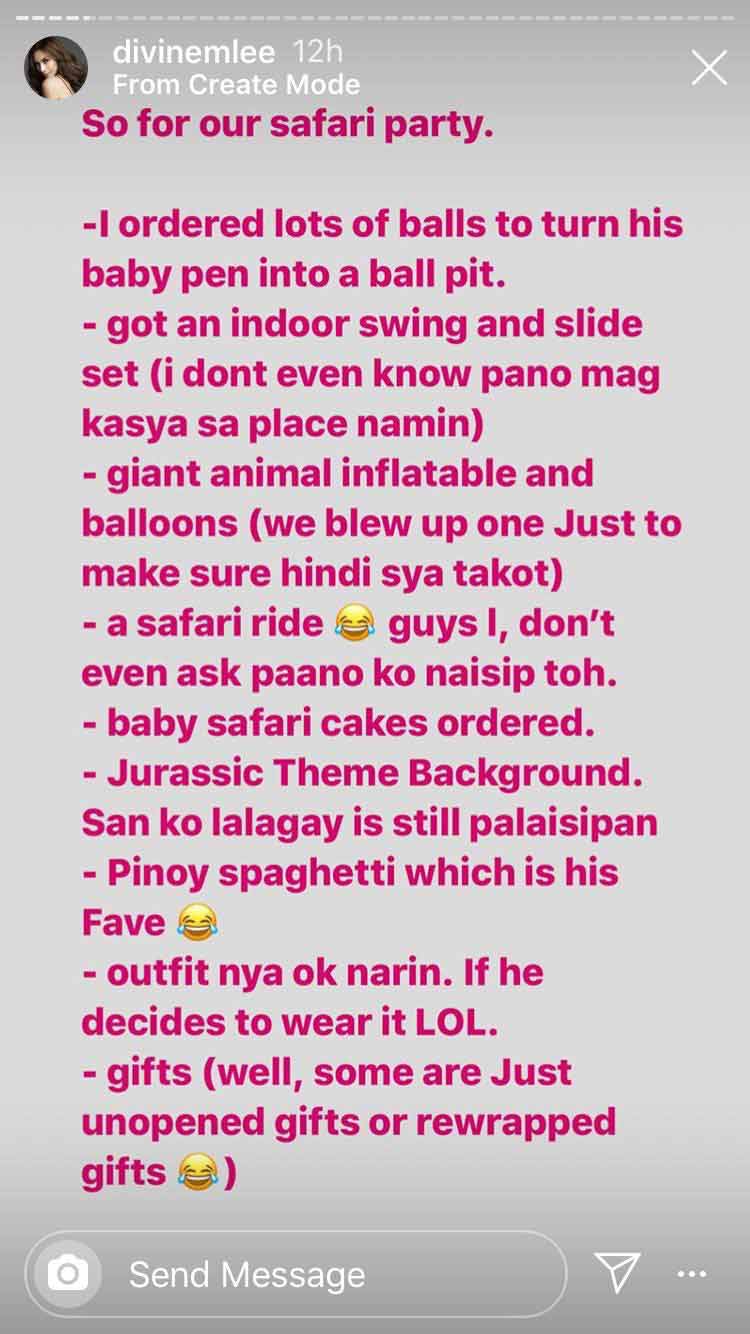 Luckily, Divine had friends willing to help.
The celebrity host thanked them on her Instagram: "I bugged @piacampos to open @partypalsph so I can buy all the animal balloons for his bday.
"@gretacu to the rescue for a cake supplier willing to service during ECQ @cupkeyknart.
"@annakarn pulled out inflatables from @littlebarangay so I can mount my crazy idea.
"@nonobydyan sent extra stuffed animals.
"@saltbyjm sent food and decors I can use for his food display.
"And one of my wedding coordinators @tcarcel referred me to someone who can bring my giant dino concept life (well styro life).
"I had to bug my assistant to make sure the rides get on the ship from Manila to Cebu - na delay pa kami kaya every day ako kinakabahan kung aabot ba!"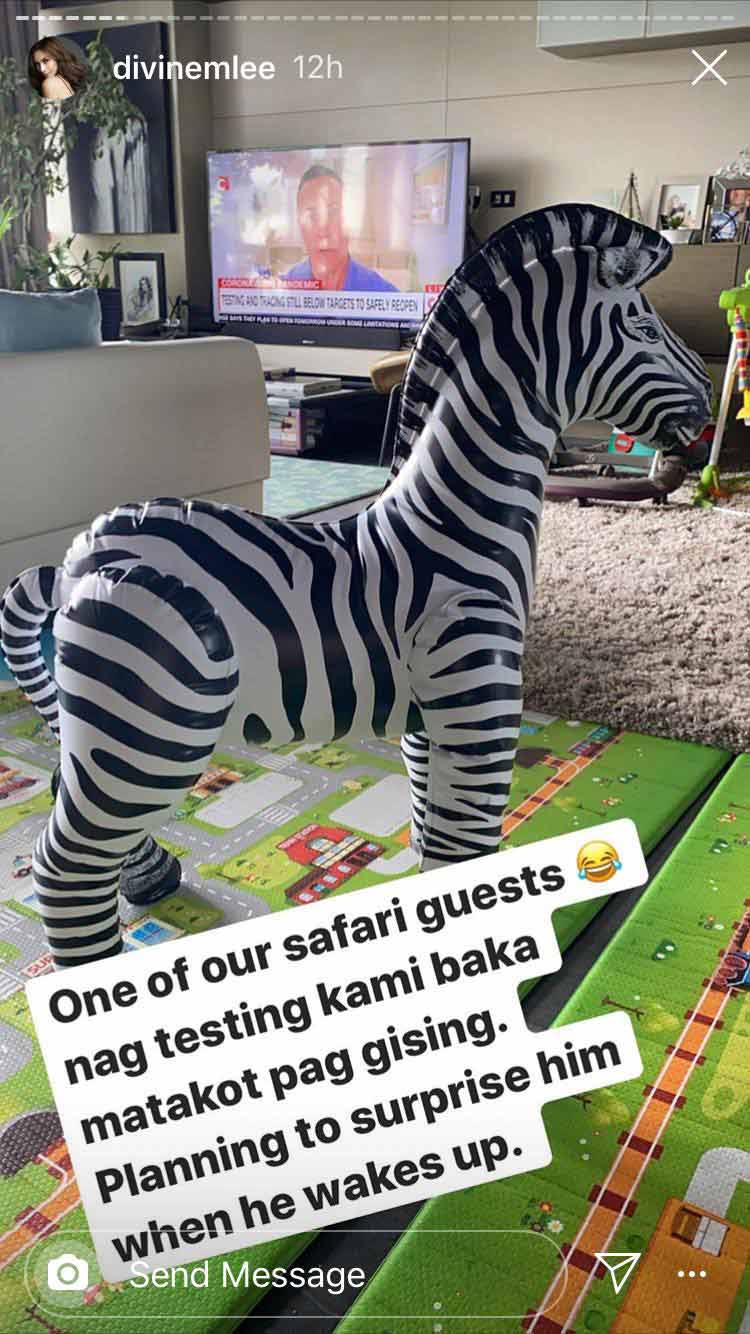 Divine gave special thanks to her "angels" at home for the success of their party.
She wrote, "Special thank you to my Yayas! Kayo talaga yung mga anting anting ko sa mga kabaliwan ko [laughing emoji]"
Divine and husband Blake originally thought of celebrating Baz's birthday on the day of Blanca's baptism.
But the quarantine and lockdown thwarted all that.
Blanca was baptized via the video conference app Zoom a week before Baz's birthday party,
Father Tito Caluag officiated the ceremony.