It may be a while before we can see normal marriage ceremonies that constitute a public gathering, a no-no as safeguard against possible COVID-19 infection.
Some places under slackened quarantine rules may allow simple weddings, but only when all the precautions are undertaken by the least number of people—the bride, the groom, one set of sponsors, the parents.
Even simpler is a virtual wedding now being proposed in Congress.
Kabayan party-list Representative Ron Salo has filed House Bill No. 7042 seeking to amend Executive Order 209, or the Family Code in order to pave the way for a law on virtual wedding.
The Family Code requires that a "marriage ceremony...takes place with the appearance of the contracting parties before the solemnizing officer and their personal declaration that they take each other as husband and wife in the presence of not less than two witnesses of legal age."
But Salo argued that the pandemic has caused many weddings to be postponed or cancelled.
In a wedding solemnized online, the couple can share the occasion with more people close to them in attendance virtually.
He said further, "The essence of the marriage ceremony is the personal appearance of the parties before the solemnizing officer and their declaration that they freely and willingly take each other as husband and wife,
"It is respectfully proposed that the term presence and personal appearance provided in the Family Code be broadly construed to include the virtual presence."
The bill requires that couples to be wed must be together in one location and jointly face the solemnizing officer, who can perform the ceremony in person or online.
It also proposes that virtual marriages between Filipino citizens abroad may also be solemnized by the consul-general, consul or vice-consul of the Philippines.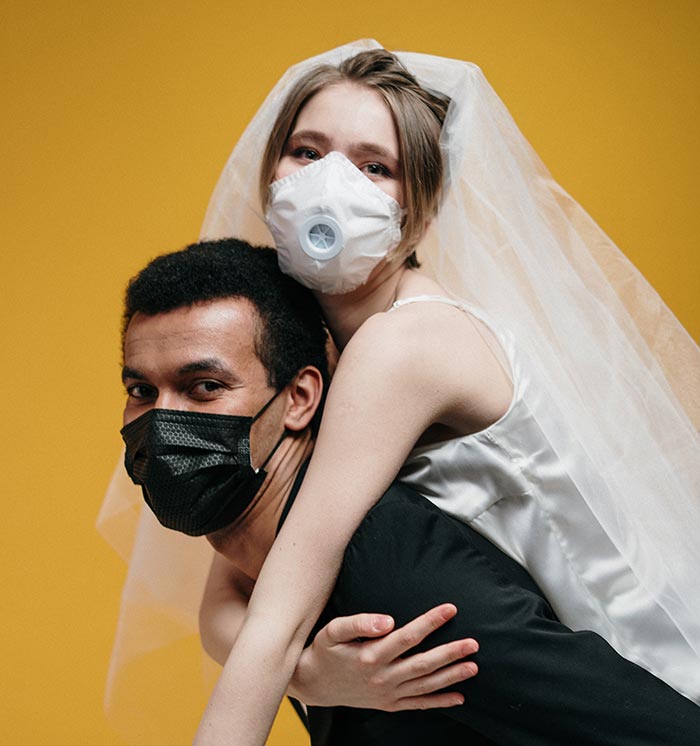 The Catholic Bishops' Conference of the Philippines (CBCP), on the other hand, has expressed reservations about the bill.
In an interview with 24 Oras on July 2,2020, Fr. Jerome Secillano, executive secretary of CBCP, said, "Hindi natin ma-determine, ma-ascertain kung ang lahat ng dapat nilang banggitin diyan ay talagang mayroong tinatawag na freedom at voluntariness."
He added, "Hindi naman dapat na nagmamadali para sa pagpapakasal.
"Dapat nga talaga ay medyo pinatatagal nila iyan, dapat maging patient."
Meanwhile, Salo clarified that the virtual wedding will require notarization of the couple's marriage license.
"Nandoon pa rin po iyong at least two witnesses ang dapat mag-assess that they actually entered into that marriage voluntarily.
"Pangalawa, may isinama po tayo dito na may notarization sa proseso," he stated.
The bill will be referred to a committee when Congress resumes session on July 27.
Singapore passed its own law allowing virtual weddings last May 5.