COVID-19 has totally changed the way some celebrities celebrate Christmas.
Isn't December a month for family travels?
But because of the threat of the deadly virus and strict safety protocols, celebrating special occasions at home becomes the best option.
Big gatherings are prohibited, too, so a lot of Christmas traditions, such as malaking salu-salo usually hosted by grandparents as well monito monita with cousins flew out of the window.
Sharon Cuneta, however, was ecstatic about her reunion with eldest daughter KC Concepcion.
On Instagram, the Megastar exclaimed. "My complete family this Christmas Eve. God is good ALL the time. HAPPY BIRTHDAY, LORD JESUS!"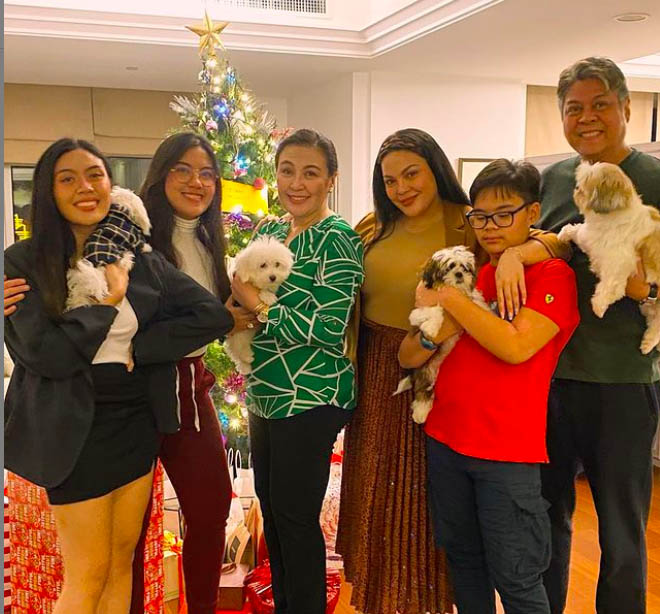 It can be recalled that in January, Sharon wrote an open letter to her daughter stating how much she missed the presence of KC in their family gatherings.
Part of it read, "We missed you at Christmas lunch with the Pangilinans. We missed you on New Year's Eve, on New Year's Day, and I certainly missed you on my birthday.
"Where were you, anak? What were you doing? Why not even a text from you?"
In March, they patched things up and have been constantly in touch since then.
Meanwhile, Jackie Forster is having a blast in Boracay.
It's her first Christmas with her all her five children present—Andre and Koko Paras, and the Franken siblings Jared, Caleigh and Yohan.
Absent last year was his eldest child Andre.
This 2020, with Andre joining the family portrait, she drops this quip in her post, "grabe, pa-humble talaga si André. Tinatago niya talaga hotness niya"
In photo below: Jackie Foster, her husband Michel Franken, the three Franken children and their older Paras siblings.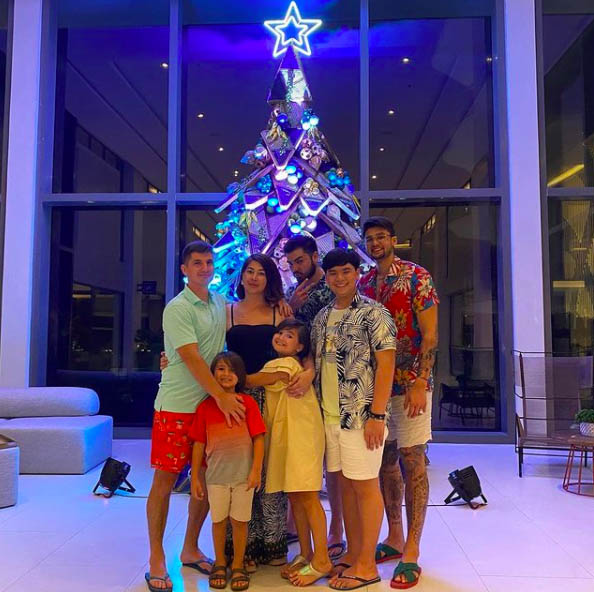 Kylie Padilla reunited with her sister Queenie, Maria Isabella, and Gabriela for Noche Buena.
Their reunion photo was put out by her stepmom Mariel Padilla on her Instagram feed with the caption, "Sisters...thank you @queeniepadillarevert and @kylienicolepadilla, my @mariaisabelladepadilla and @gabrieladepadilla have beautiful, strong, intelligent and independent big sisters to look up to."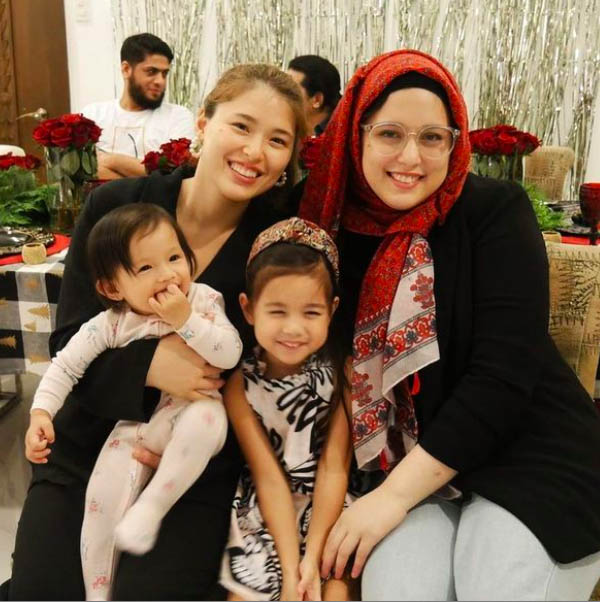 Absent, however, was Zhen, who is based in Australia, and Camille, who lives in the States.
Kylie grabbed the photo from Mariel's feed, and wrote, "Awww ? This is the cutest picture."
Martin Nievera was glad to celebrate Christmas with his three sons—Ram, Robin, Santino—again this year.
Posting their photo, he said, "Thank you Santa! Merry Christmas everybody #merrychristmas"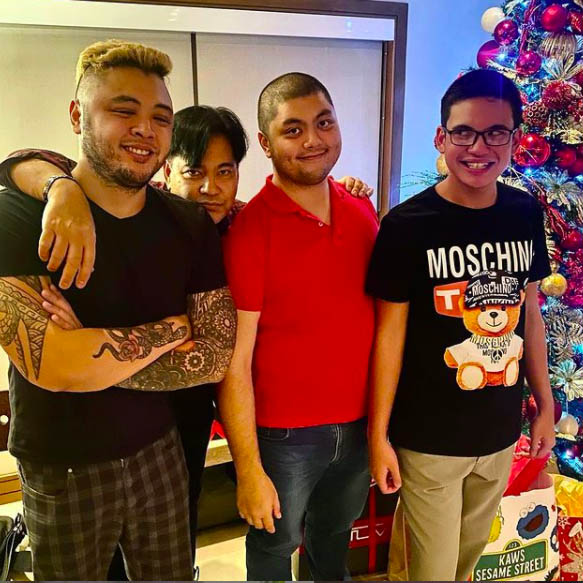 Ex-wife Pops Fernandez was present, too.
The singer's caption read: ".... nothing can stop the celebration of Christmas and it's true meaning.... from my family to yours.... Merry Christmas"