Former sexy actress Juliana Palermo, 36, is now married to her American boyfriend Joel Crabtree, 39.
The couple tied the knot in an intimate beach wedding at Hotel Riu Dunamar in Costa Mujeres Beach, Cancun, Mexico.
Juliana's manager, Vivian Recio of Concept and Strategy Studio, sharing details of the wedding, says that the ceremony was held last Thursday, August 26, 2021 (Friday, August 27, in the Philippines), just hours after Joel popped the question.
Juliana announced her engagement to Joel on her Instagram account only on Saturday, August 28, 2021 (Sunday, August 29, in the Philippines).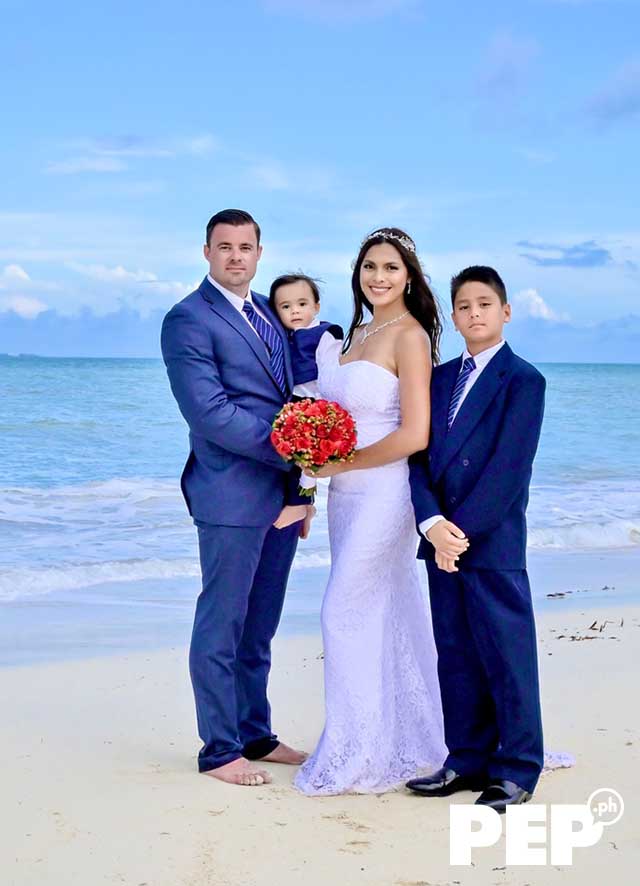 SEALED WITH A HANDSHAKE
In an exclusive interview with PEP.ph (Philippine Entertainment Portal) via Zoom Sunday night, August 29, 2021 (PH time), the newlyweds share how their love story began.
Juliana and Joel admit that the start of their relationship wasn't as romantic as one might imagine of two people in their thirties.
It was in March 2019 when Juliana flew to Indianapolis to visit her mom who is now married to an American. With her was Ace Christian, Juliana's son from a previous relationship.
In May 2019, she met Joel through Instagram.
The sultry beauty recalls, "I came to Indianapolis because my mom was sick quite a lot, so I wasn't sure if she's gonna be okay. So I flew here to see her and spend some time with her.
"And then, social media, I guess I wanted to make friends here in Indianapolis, and I saw him and I followed him and, you know, we just started talking on Instagram.
"We weren't really, like, flirting with each other. We were just friends talking about what's out here in Indianapolis.
"And he is a big fan of memes, so I found him very entertaining and very funny. So we were chatting, like, every day...
"We were just really friends. I didn't think anything of it at all. If anything, I thought he might introduce me to somebody."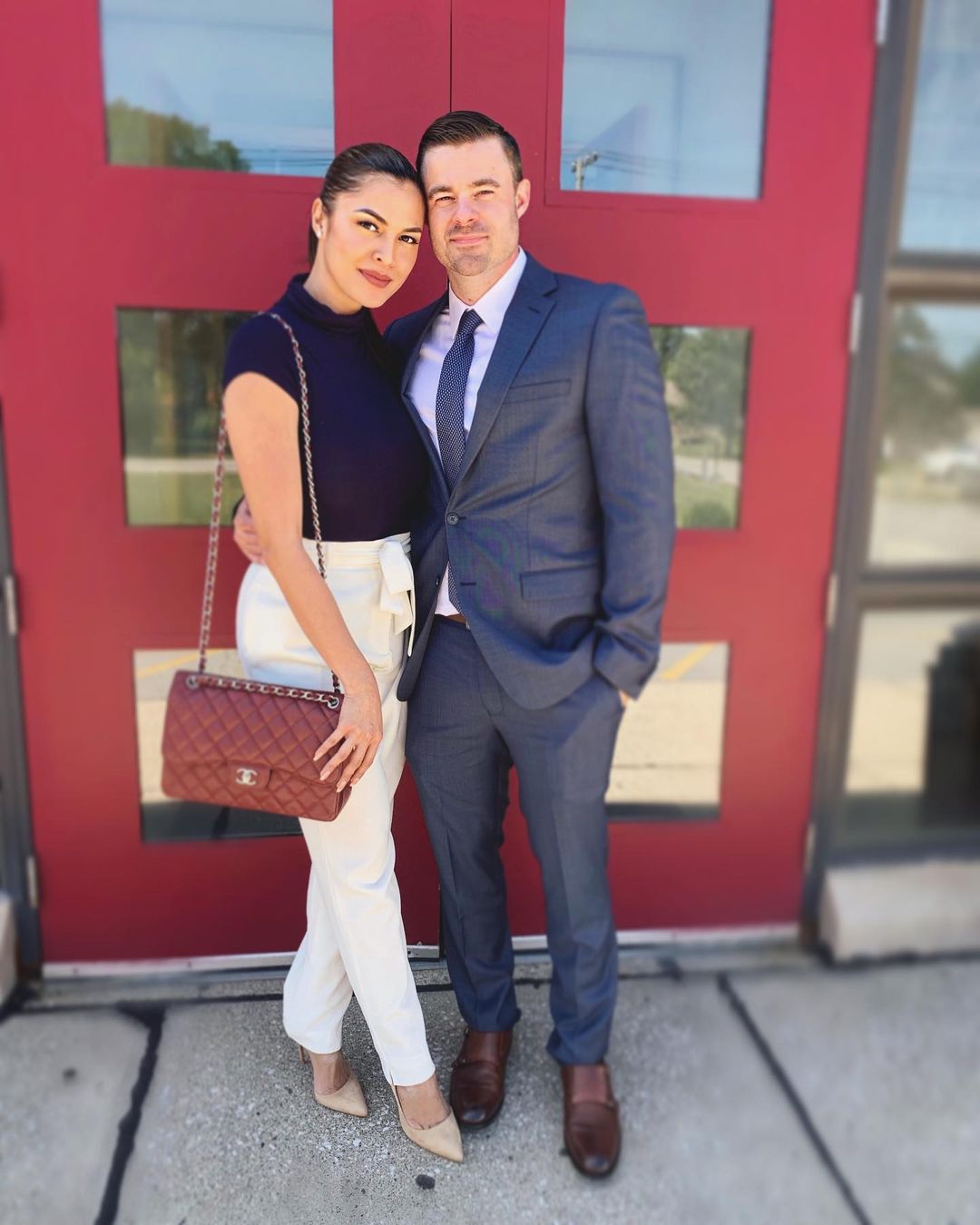 Although it was Juliana who first followed her husband on Instagram, it was Joel who sent the first message.
He said to her, "I just sent you a quick message. It just said, 'Are you in Indiana?'"

He recalls, "I went through her photos and saw pictures in Indiana with her mom. So I just said, 'Were you in Indiana?'"
In June 2019, about a month after they started chatting, they went on a friendly date twice in the same week.
On their second meet-up, Juliana agreed to go with Joel on a weekend trip to Chicago. It was on this trip that the two say they realized they had many things in common, most especially where life goals were concerned.
Juliana recounts for PEP.ph: "We just kept talking for about a month. And then, finally, we randomly decided to meet for dinner.
"The weekend after that, we also... 'cause I've never been to Chicago, like the downtown Chicago... we also randomly decided to go on a weekend.

"But, again, none of this was romantic in any way. He just wanted to take me there and show me... to go drink and party.
"There was no, I would say, it was not really a spark. We just went to Chicago and that's when, you know, we talked about life.
"And then, we came to realize that we have the same goals in life! Again, because we didn't have romantic intentions towards each other at that time, we were very candid and honest.
"And this was only our second in-person meeting. We decided to go out of town.
"He said that he wanted to have a family. And we realized we both wanted the same thing. Like, you know, everybody wants to have a family and...

"Kasi we both come from a broken home. We grew up without both of our parents."
On the long drive back to Indianapolis, they reached an agreement to try out a relationship and sealed it with a handshake.
Juliana elaborates: "Towards the end of our trip, on our way back here to Indianapolis, it was like a three-hour drive...
"We talked about our goals. So, we share the same goals pala. When we arrived there, nag-dinner.
"And then, we just decided, 'Hey, try kaya natin, you know?' Like, 'Let's give it a try.' Again, there was no romance whatsoever.
"We just came to an agreement, and then we shook hands. But then, I think the moment we shook hands, I think that's what drove our relationship to become stronger. Because we share a common goal—we want to have a family.
"And then, yun na, after we shook hands, I was like, 'Oh my god, I have a boyfriend.' Boyfriend agad! Since then, we were inseparable na."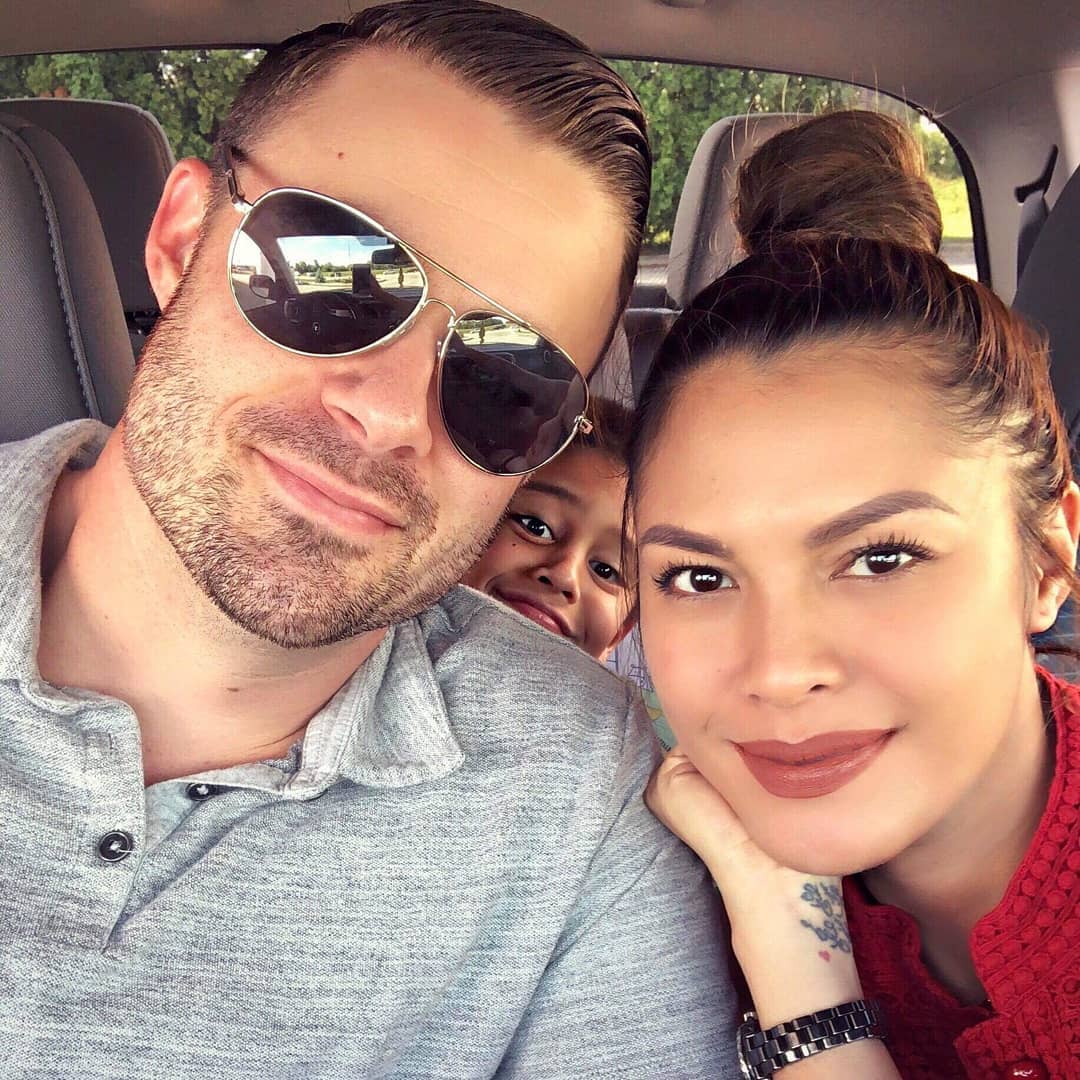 "it's just easy...there's no trying too hard"—juliana
Although their relationship started out as a rational agreement that was sealed with a friendly handshake, Juliana and Joel did not find it hard to fall in love.
Juliana explains, "Everything feels easy, like, we belong to each other. There's nothing hard about our relationship.
"There was no trying too hard to make things work because everything seemed to [fall into the right place]."
For his part, Joel says, "Some people may think it's a little unconventional, but we just kind of agree on everything."
The 36-year-old former actress adds, "Yeah, like, we agree. Like, it's an agreement on everything.
"And again, our foundation is that we share a common goal in life, and I think that's what's most important in relationships."
Juliana also tells PEP.ph that they really felt they were perfect for each other.
"It felt like it was a perfect fit. Everything was just normal. There was not a moment... there hasn't been a single moment where I felt like we made such great effort to be together.
"It's an effort in itself that I had to move here and leave my brother in the Philippines, but, again, that's not something that we chose to do."

Juliana, who is Alvi July Juanico in real life, is devoted to her brother who is blind and autistic.
"It's like it felt that it happened for a reason. And basically, it's just easy. It's just easy to be with you. We just get along. There's no trying too hard."
For Joel, having the same mindset and emotional state as Juliana has helped build what he believes is a love to last.
He says, "I mean, outside of just being attracted from the beginning, you know, physically and whatnot, yeah. I mean, it seemed like when we talk, we just had so much in common as far as where we are mentally at that point in our life.
"I just, you know, been single for several years, and I don't know, I think I was just at the point mentally where I was ready to settle down, but I don't know, I guess, I wasn't really looking for it. But then it just kind of found me."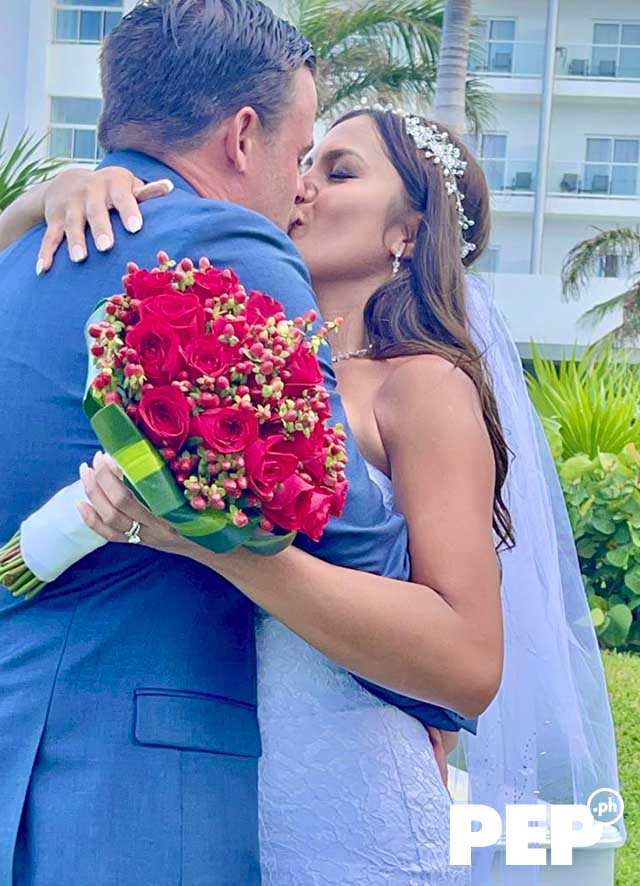 THE NEXT STEP: GETTING MARRIED
In August 2019, the two moved in together after they found out Juliana was pregnant.
The couple welcomed their first baby, Jack Alexander, on March 7, 2020, just days before countries implemented lockdowns and tight health protocols to fight COVID-19.
Aside from having a baby, another factor that led to the marriage is when they realized how short life is after they began losing family members.
In the past two years, the couple have lost four of their loved ones, including Joel's grandmother Barbara who raised him since he was a kid.
Joel's grandma passed away in mid-June, just weeks before they found out about Juliana's pregnancy.
"When we first met, his grandmother just passed away," the former actress turned full-time mom reveals. "And you know, lolas are everything. Like, he grew up with his grandma for most of his life."
Joel assents, "My grandma raised me, my grandparents raised me."
Continuing, Juliana says, "So his grandma passed away. And then, a few months later, my lolo passed away.
"And then a year after that, his eldest uncle passed away. And then a few months after that, my lola passed away. And then his dog of eight years passed away."
But what really solidified their plan to get married is when Joel met a vehicular accident in mid-May 2021, a week before his pet dog died.
Juliana is just grateful that Joel came out of it almost unscathed.
She tells PEP.ph, "He got into a car accident. A really bad one. And thank God, he just walked out with a few scratches..."
Joel chimes in, "Yeah, and my ankle was a little bit [injured]."
Juliana adds, "Yeah, he was fine, but all of the airbags in his car basically opened up. The impact was that bad. He really could have died in that accident.
"So, that's when we realized, you know, life is very short.
"Why don't we just do things properly, and why not just get married, kasi yun naman na talaga yung kulang. That's the only thing we're missing, marriage."
And once again, Juliana and Joel got into an "agreement," this time to get hitched.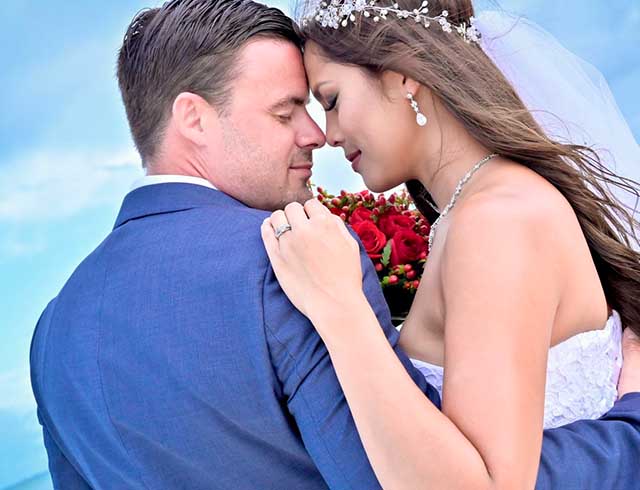 THE PROPOSAL
Juliana says she wasn't really expecting Joel to ask for her hand in marriage formally, and on the day of their wedding yet. After all, she says, they already knew they were getting married.
Also, for Juliana, the engagement part isn't a big deal.
As she puts it, "It was an agreement, and I told him, 'You know, in the Philippines, in our culture, it's not really a big deal.' Okay, like, the older people—it's not really a big deal to be engaged, right?"
She tells PEP.ph, "Di ba, what we do there is 'mamanhikan'? But they don't really do the diamond ring blah blah blah. We don't. It's not really common.
"Most of the Filipinos are just, the old school ones, they just get married and have rings, like, they just have the wedding rings, the wedding bands.
"So I told him, it's really not a big deal if he's gonna propose or not."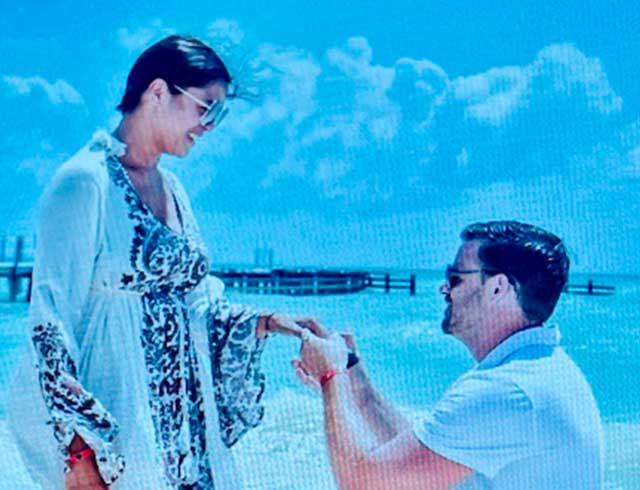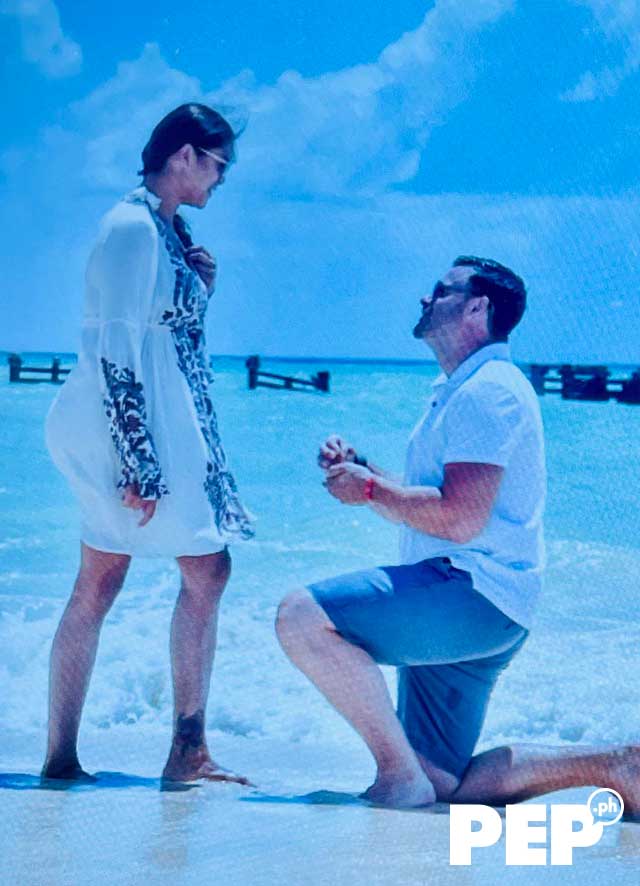 But Joel had other ideas.
As he tells PEP.ph in the same interview, "I really wanted her to have the proposal. Just from past conversations, I knew that it was important to her that she was asked, you know.
"Even though our relationship has always been based off of an agreement, I felt like she deserved to have a moment where it was just normal, you know, where I just ask her, you know."
Joel reveals that he asked their wedding photographer to secretly take photos of his proposal to Juliana. Their friends also hid behind bushes and took photos of Joel kneeling while asking Juliana to marry him.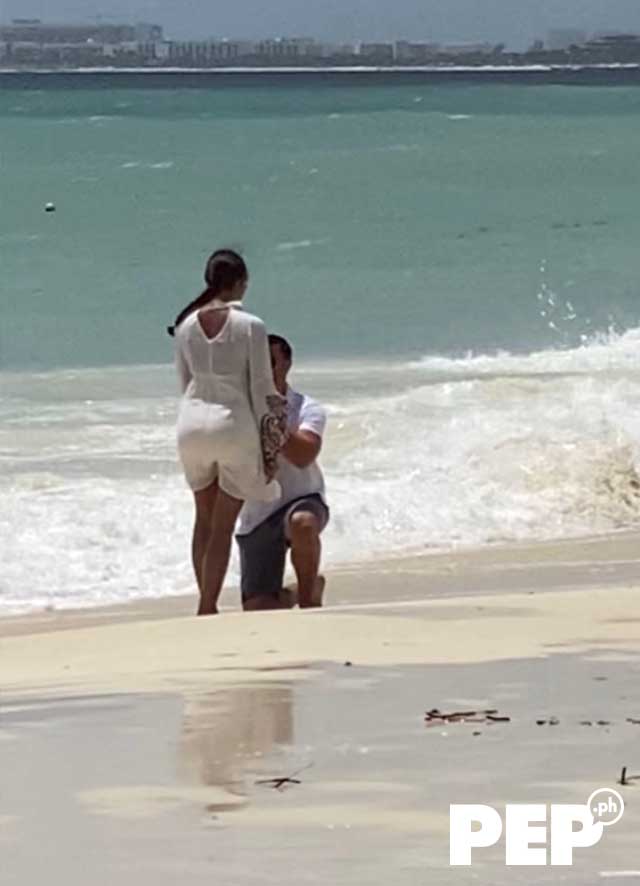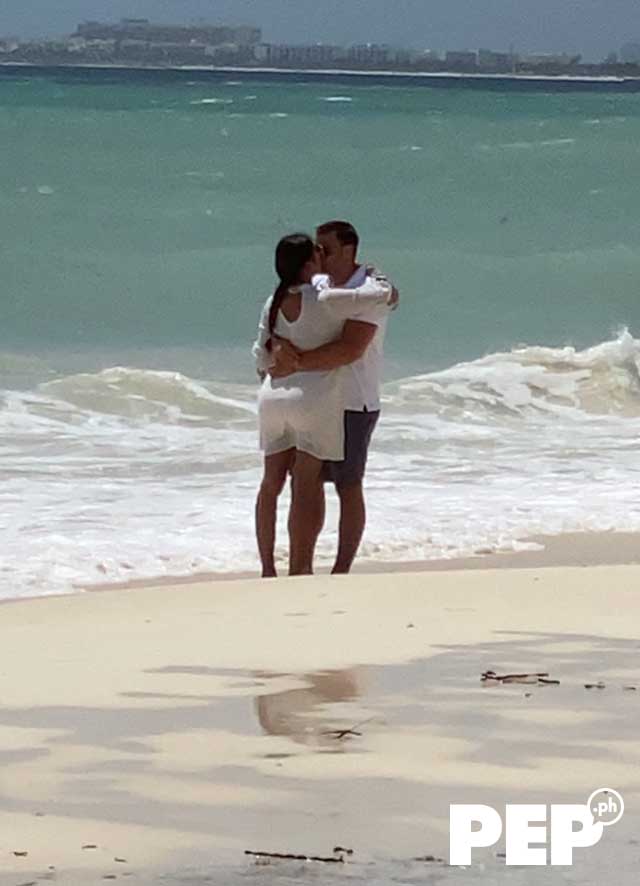 Here's a closer look at Juliana's engagement ring and their wedding bands.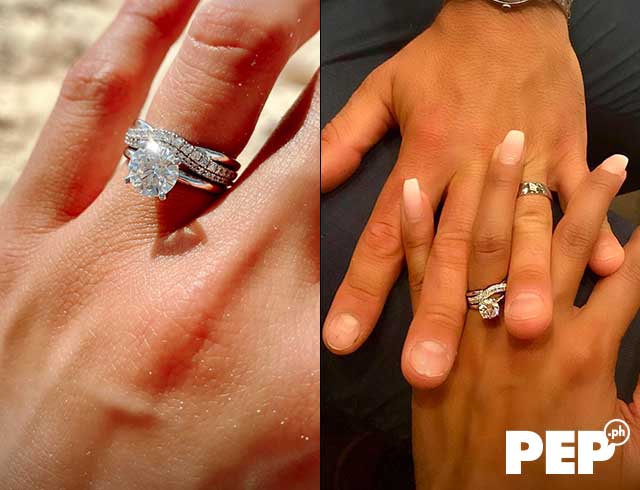 For the most part, Juliana and Joel's love story might be unconventional, but this set-up seems to be what's made their relationship stronger.
Looking back, Juliana sums it up, "We met randomly. We didn't do anything normal. We decided to commit before we fell in love. The commitment came before falling in love. Falling in love is amazing because he's so pogi."
Picking up, Joel adds, "I think everything we do is slightly unconventional. You know, the way people would look at it, but it's just how we do it.
"And I think after we make decisions, we kind of look at each other like, ah, 'We do things differently but it's okay, it's okay.' It's how we do it."
In a message Juliana would later send to PEP.ph, she says their "agreement" also includes a check-up every six months for them to assess their relationship.
As she puts it in her message: "Our 'agreement' was renewal every six 6 months hahaha so we have a special dinner date every 6mos to discuss if there are any adjustments lol then handshake ulit [emojis]."
THE WEDDING
Juliana and Joel had only three weeks to prepare for their wedding.
Their closest friends and family members already knew of their plan to tie the knot. But, aside from their sons Ace and Jack, only five of their best friends witnessed them united in marriage.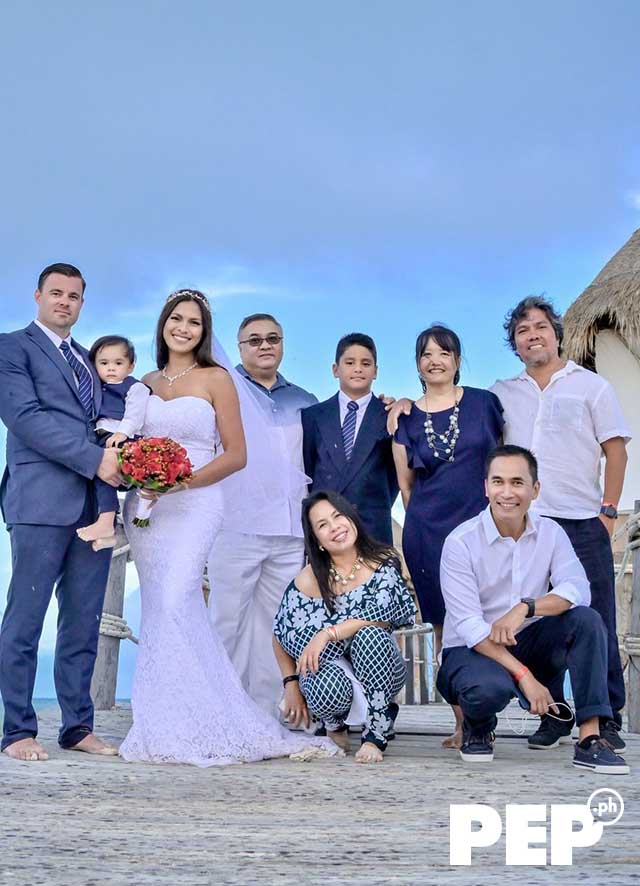 The couple in fact wanted their wedding to be as intimate as possible.
Juliana says, "Our friends said that they're gonna be in Mexico, four of them. Double date sila. So we thought, 'Okay, let's go, let's go to Mexico.'"
She elaborates, "So, we went. We were just gonna get married with four people there because we didn't want to have a... It's so much pressure kasi, like, when you tell people about your marriage, it has to be like this big of a deal, right?
"Like, everybody wants to make a big deal about it, 'Oh my god, when is the...?' So many things that you have to prepare.
"And it's not even preparing for yourselves. It's preparing it for the people. And, like, with our relationship, we've kind of just done things our own way."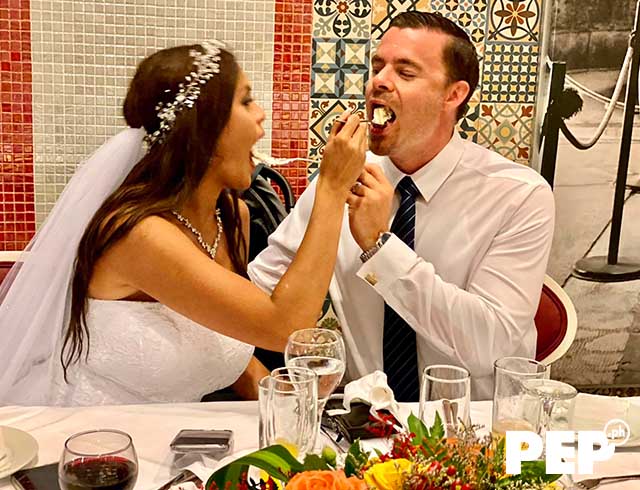 Moreover, the planning stage wasn't as taxing as it normally would be because the hotel prepared nearly everything they needed for the wedding.
All they had to bring was their wedding attire.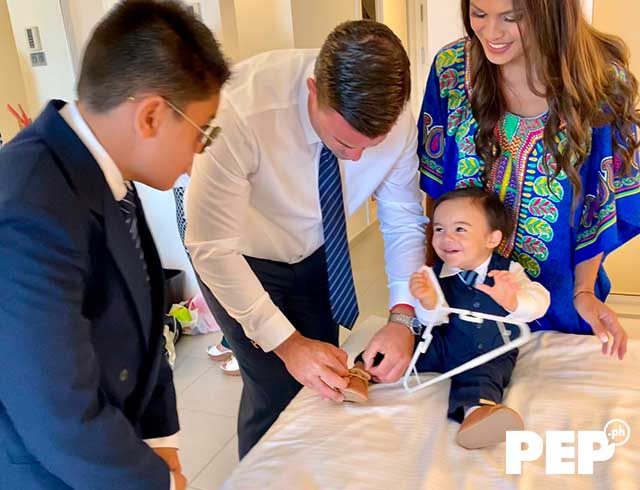 Juliana says, "So, we went and planned this wedding. I got myself a gown, the kids with matching suits and everything. We told my parents and our sisters and a couple of our closest friends.
"But because it was a last-minute thing, they decided that they couldn't come. 'Cause it was like three weeks before we were flying out na.
"And because of the pandemic, some of them, expired ang passport, you know. We're flying and this is international. Wala talaga silang chance to make it."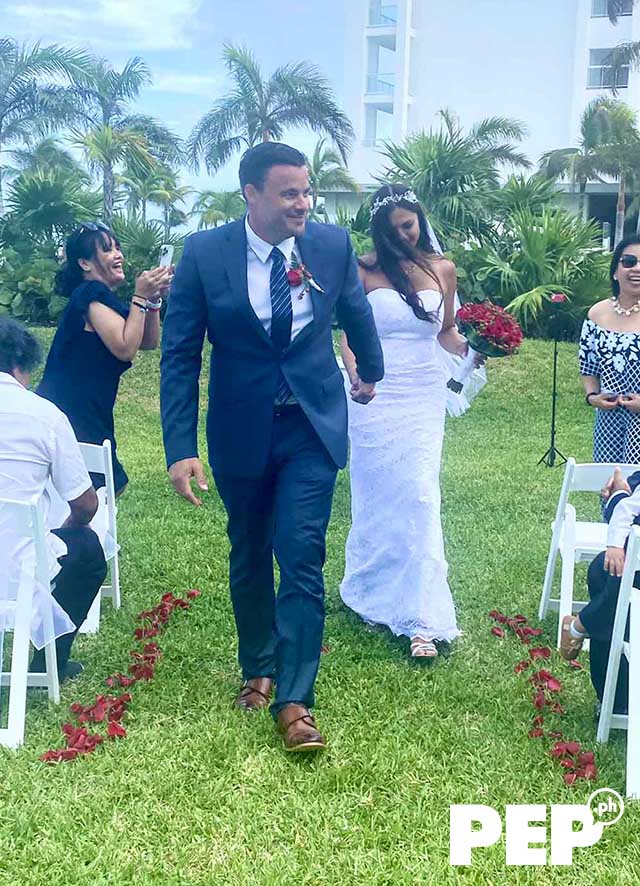 For now, the couple plans to focus on family first before holding a bigger ceremony with loved ones.
Juliana—who is still remembered in the country for her performance in Panaghoy sa Suba, the outstanding film directed, produced, and starred in by Cesar Montano—also reveals that she may return home.

When she does, it will be for a visit to her family in Davao City, sometime at the end of the year, once the Philippines eases on lockdown and travel restrictions.
"We were planning to go back, like, end of October or beginning of November. May quarantine pa pala, so yeah, maybe like beginning of November."
Husband Joel will be with her.

"We're thinking, like, three to six months, so Joel can also take some time to relax 'cause, you know, life is very hectic. Lahat nagwo-work always. And he hasn't really had time to rest."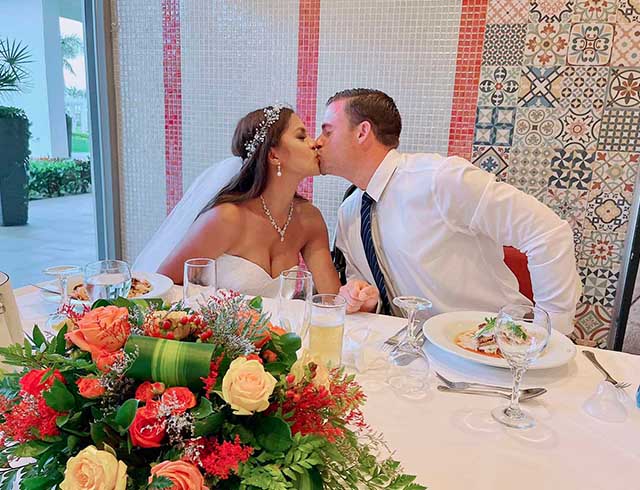 We are now on Quento!
Download the app
to enjoy more articles and videos from PEP.ph and other Summit Media websites.