Rhian Ramos and Sam Verzosa have been publicly expressing their affection to one another.
On September 12, 2022, the Kapuso actress greeted Sam on his birthday by uploading a photo of them getting cozy by the patio.
Rhian wrote in the caption of her Instagram post, "Happy birthday Booboo, there's no one like you"
Rhian's closest friends in the industry felt kilig and happy for the couple.
Model Janina Manipol commented, "My favorite pic of the 2 of you. Finally got to post this photo."
Rhian's reply to Janina revealed that the latter had taken the photo, and that it was also her favorite photo of her and Sam.
The celebrity couple confirmed the status of their relationship at the GMA Thanksgiving Gala on July 30, 2022.
Read also: Rhian Ramos makes relationship with Sam Verzosa public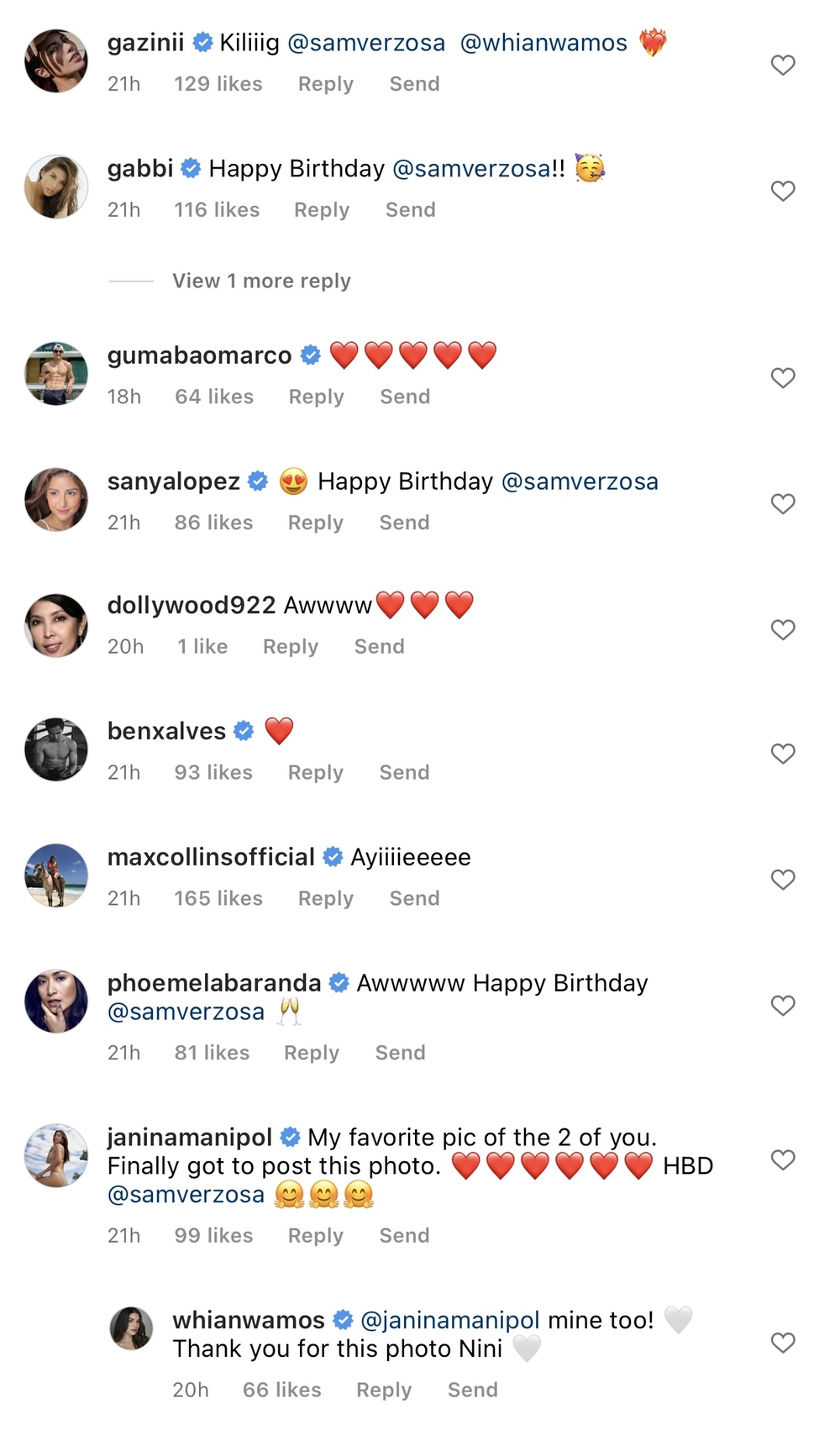 SAM'S BIRTHDAY CELEBRATION
Sam celebrated his special day by holding a charity gala.
The FrontRow CEO and congressman wrote (published as is), "this night is for the real heroes of this generation, the men n women behind each of these charities and organizations who make it their duty and purpose to help, inspire and change people's lives [emoji]

"Thank you Lord for another year and for all the blessings.. il pay it forward and more [emoji] All the Glory is yours [emoji]"
Sam also gave a sum of PHP5,000,000 to seven beneficiaries: Anawin Foundation, He Cares Foundation, Light of Jesus Prison Ministry, Jeremiah Foundation, Batang Sampaloc Scholarshp Foundation, Smile Train, and Cottolengo Filipino.
READ MORE: