Karrie Santos transformed into a superstar at the Hollywood glam-themed party thrown by her parents, the actor Jeffrey Santos and his wife Ynna Santos, on Saturday night, February 4, 2023, to celebrate her 18th birthday.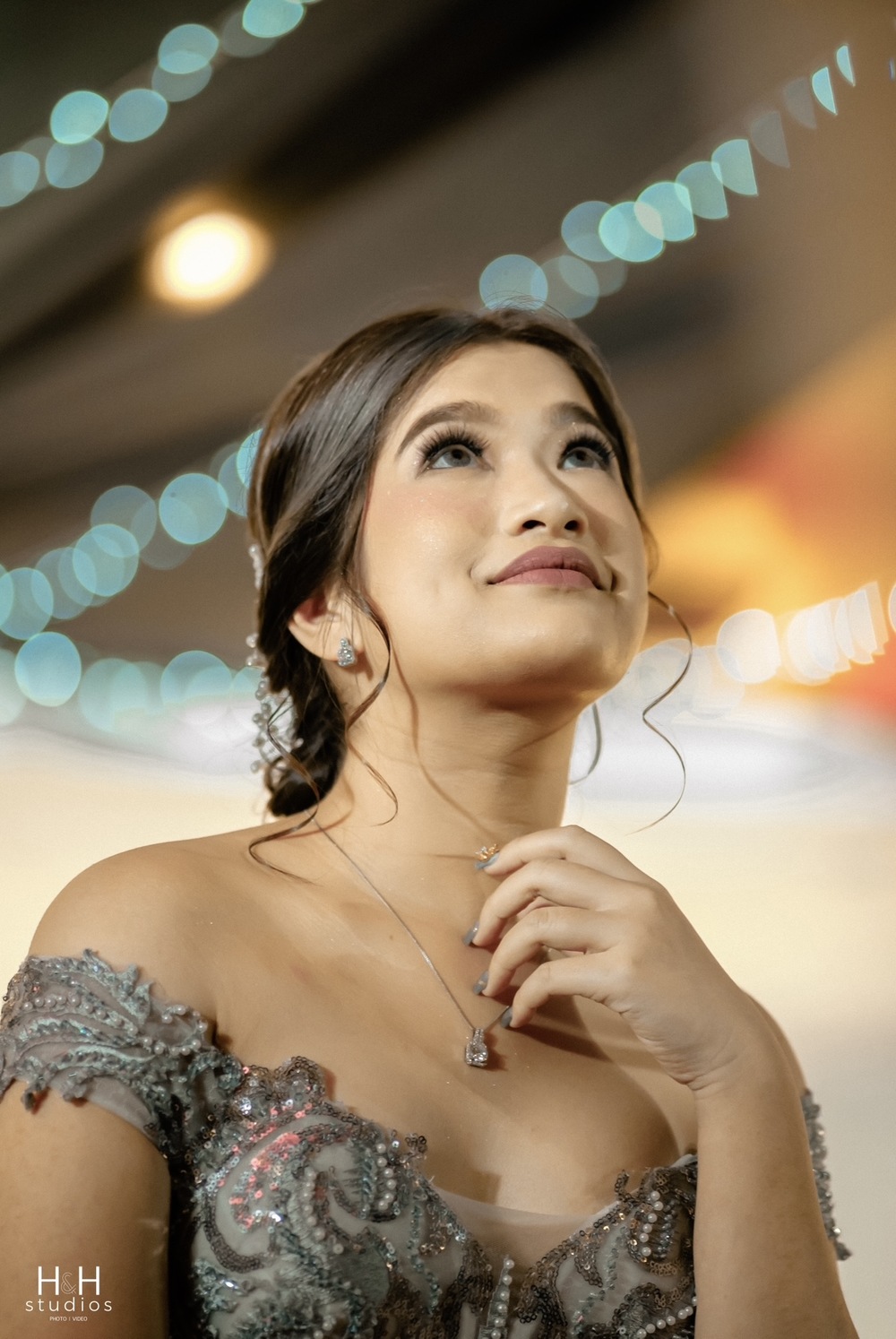 THE VENUE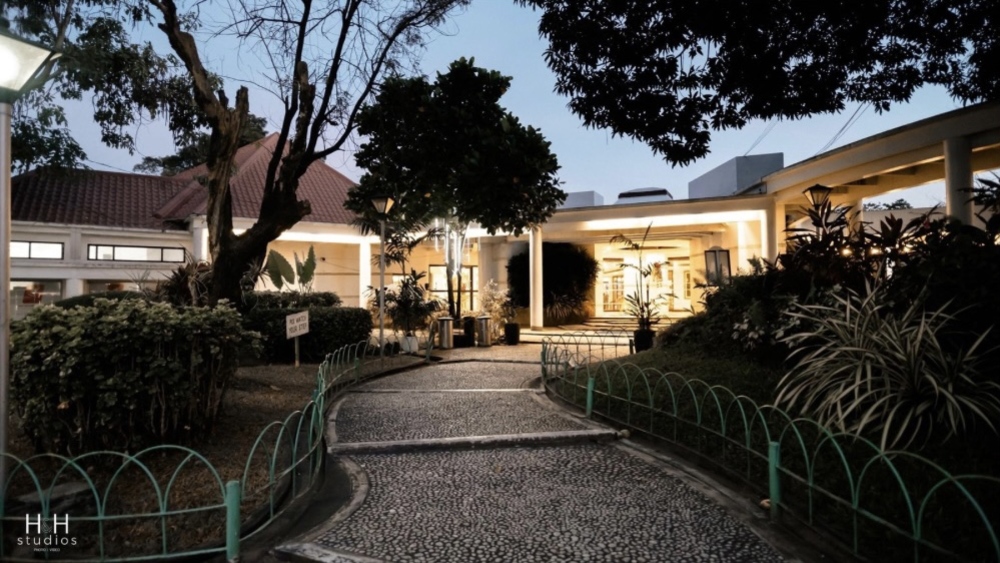 Bright lights, camera flashes, and red carpets were just some of the exciting details that greeted the party guests at the main hall of the Corinthian Garden Clubhouse, the celebration's venue.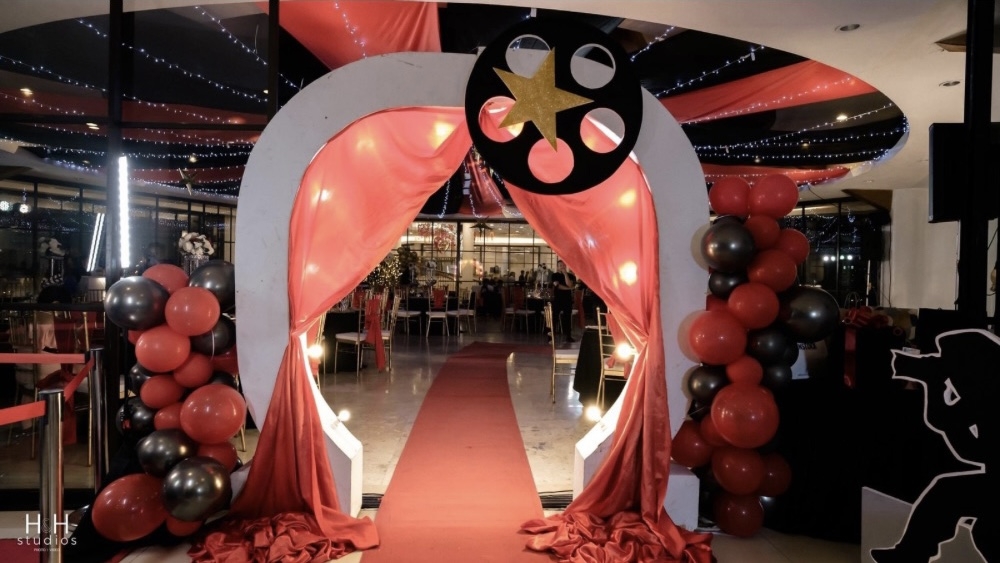 Balloons and banners in hues of crimson, black, and white, well complemented the sparkling decorations and stars suspended from the ceiling.
Floral stands and golden ornaments scattered around the space further evoked the party's Hollywood vibe.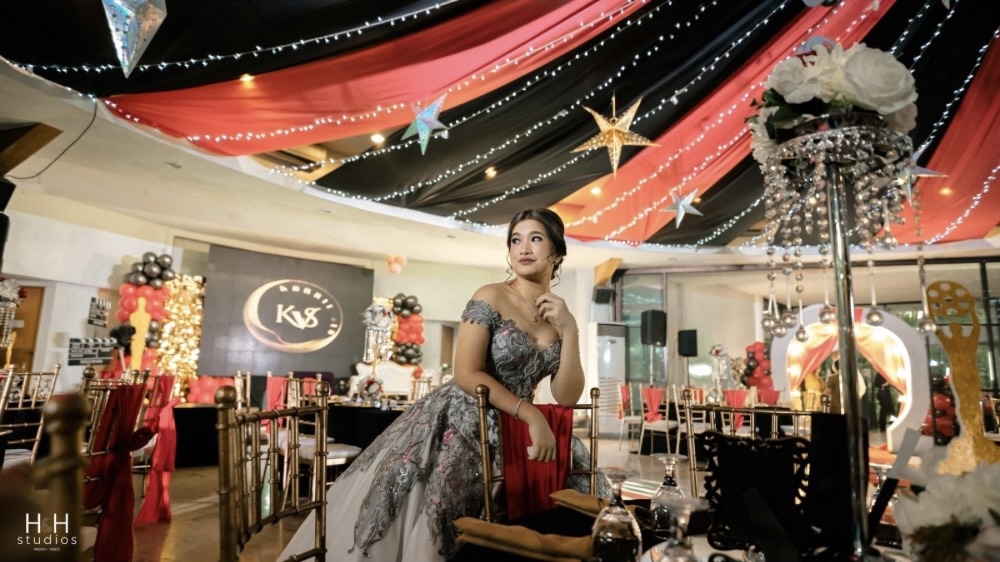 THE DEBUTANTE
Karrie sure entered adulthood with pizzazz, with three gown changes in the course of the evening.
Her main dress was a silver and white off-shoulder ballgown with a low décolletage, complete with a bouffant full skirt.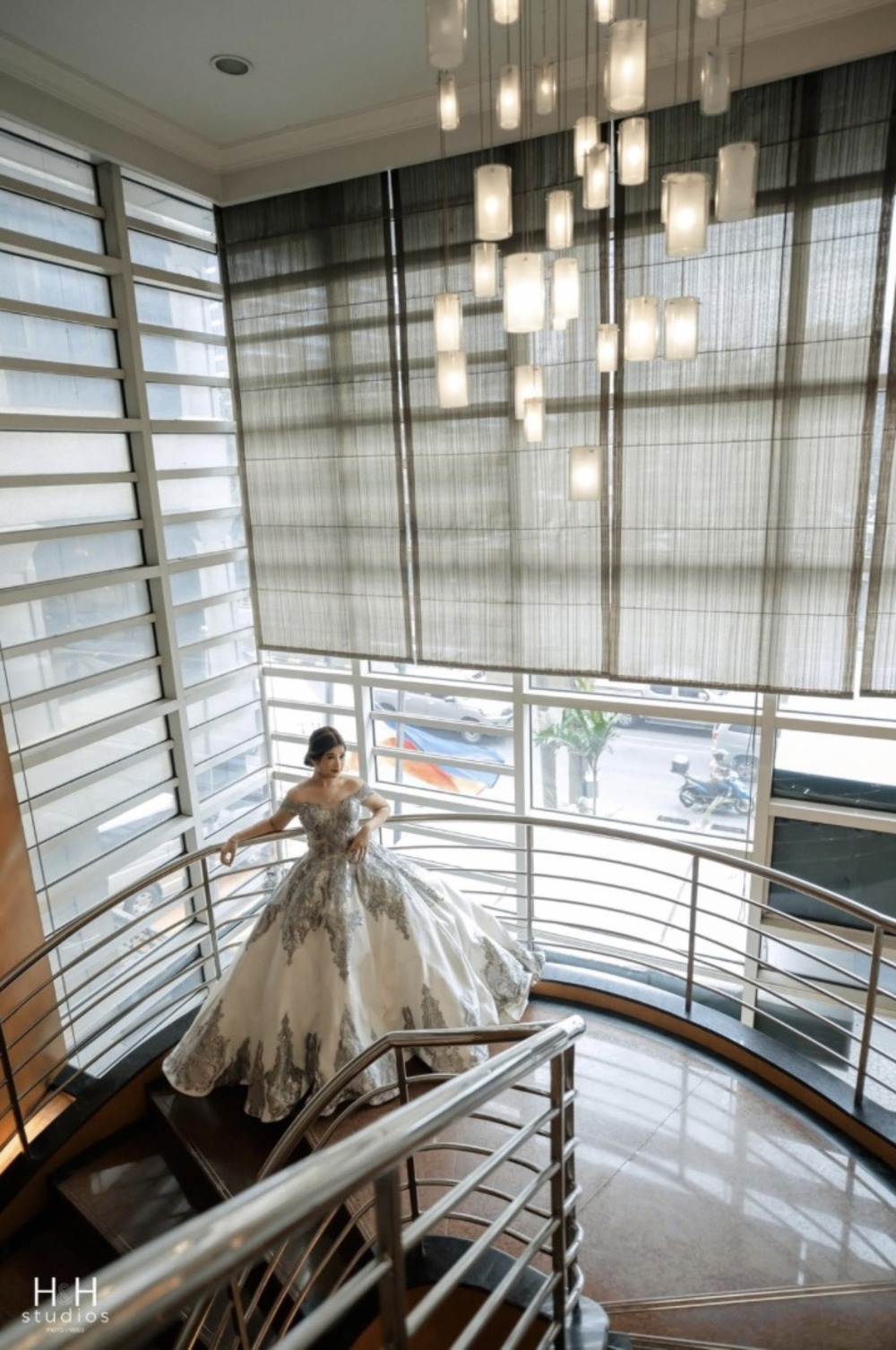 For her 18 roses dance, she wore a lacey strapless black pantsuit with a long, sheer trail that accentuated her curves.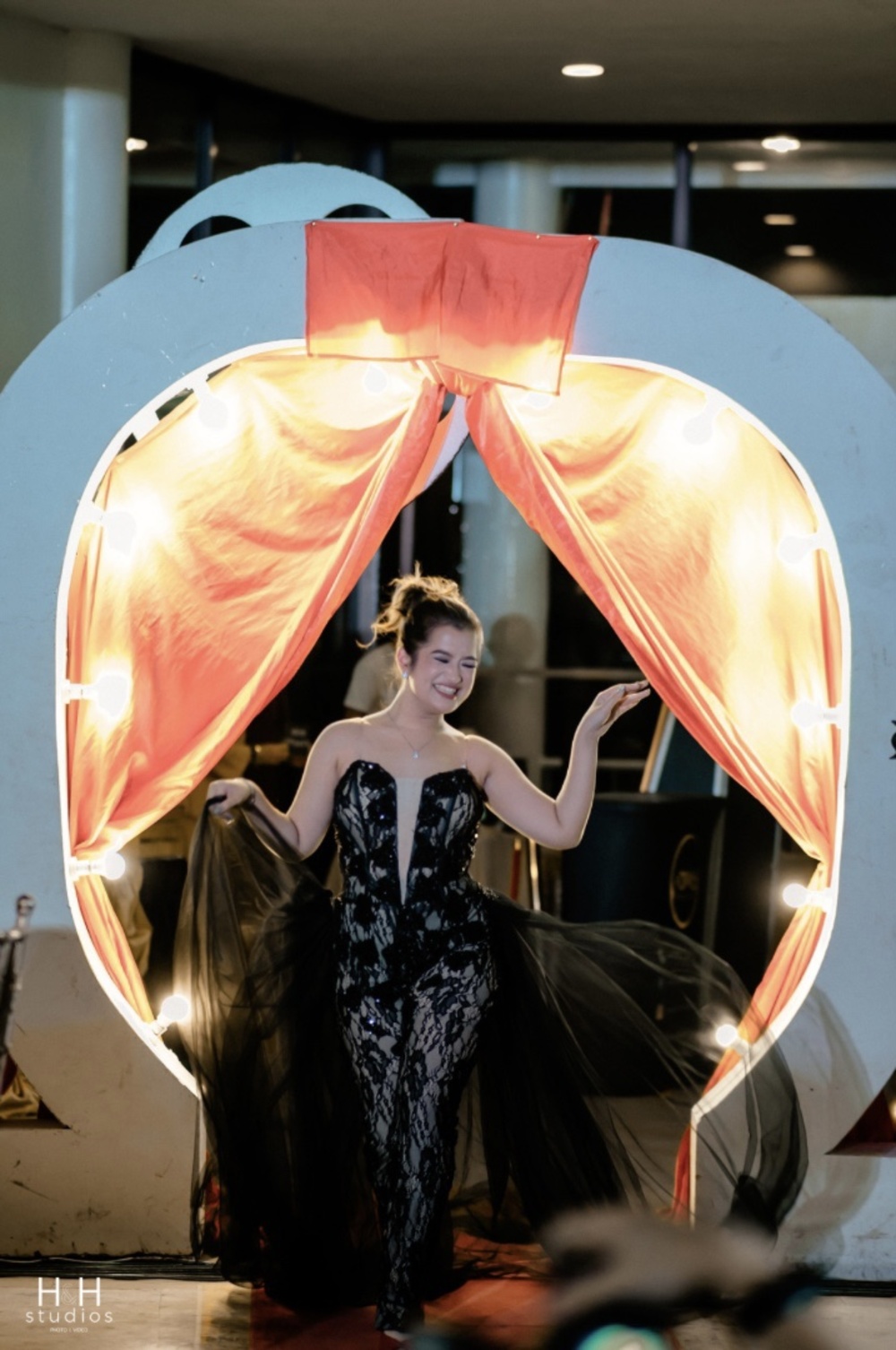 Finally, she put on a magenta ombré, crystal-studded gown with a plunging neckline.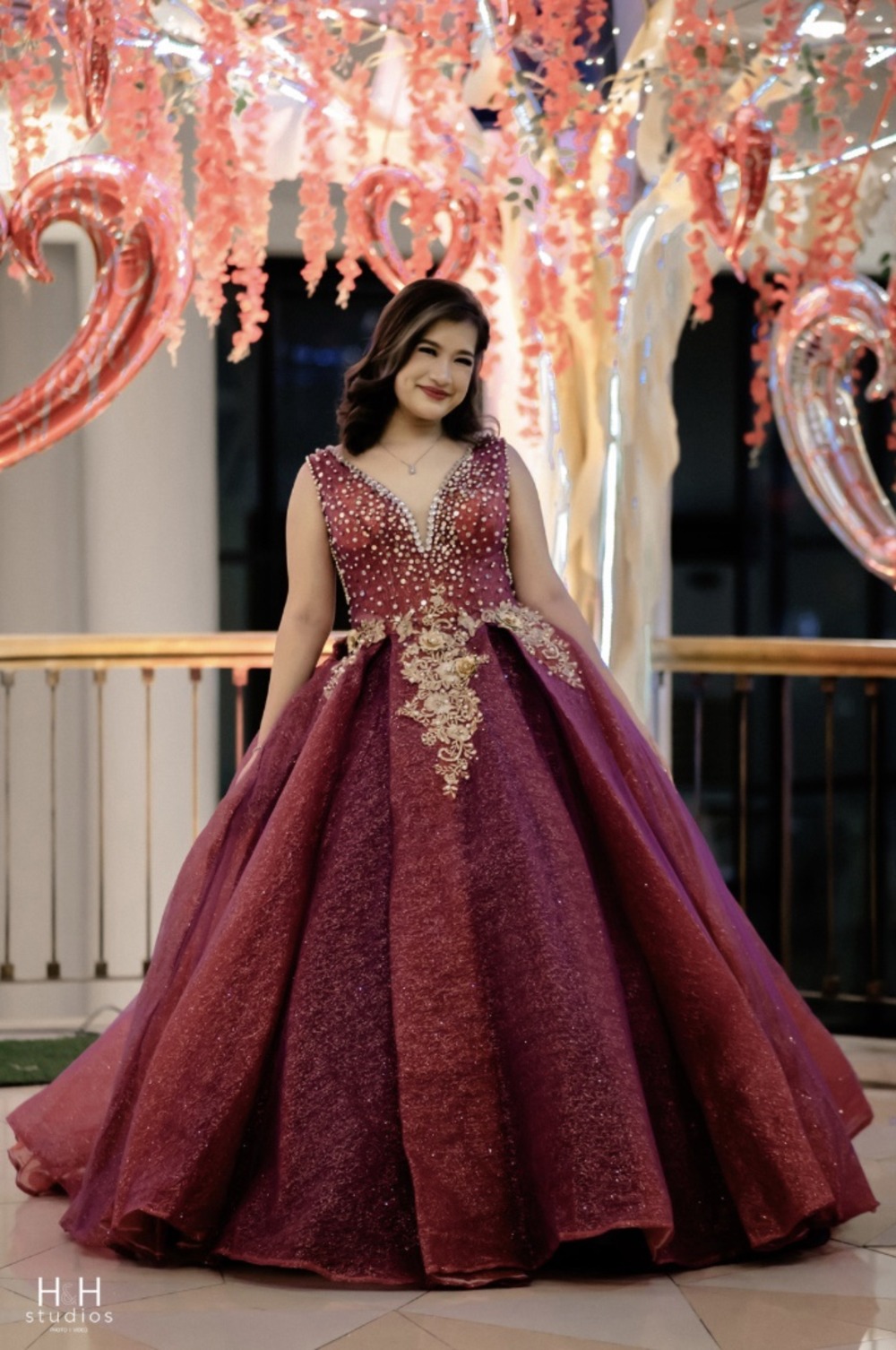 Karrie's chic and dainty hair and make-up looks were care of Giselle Contreras and Sheena Sumalde.
THE touching party details
Her dad Jeffrey and brother Ethan took turns dancing with her and her mom Ynna serenaded her.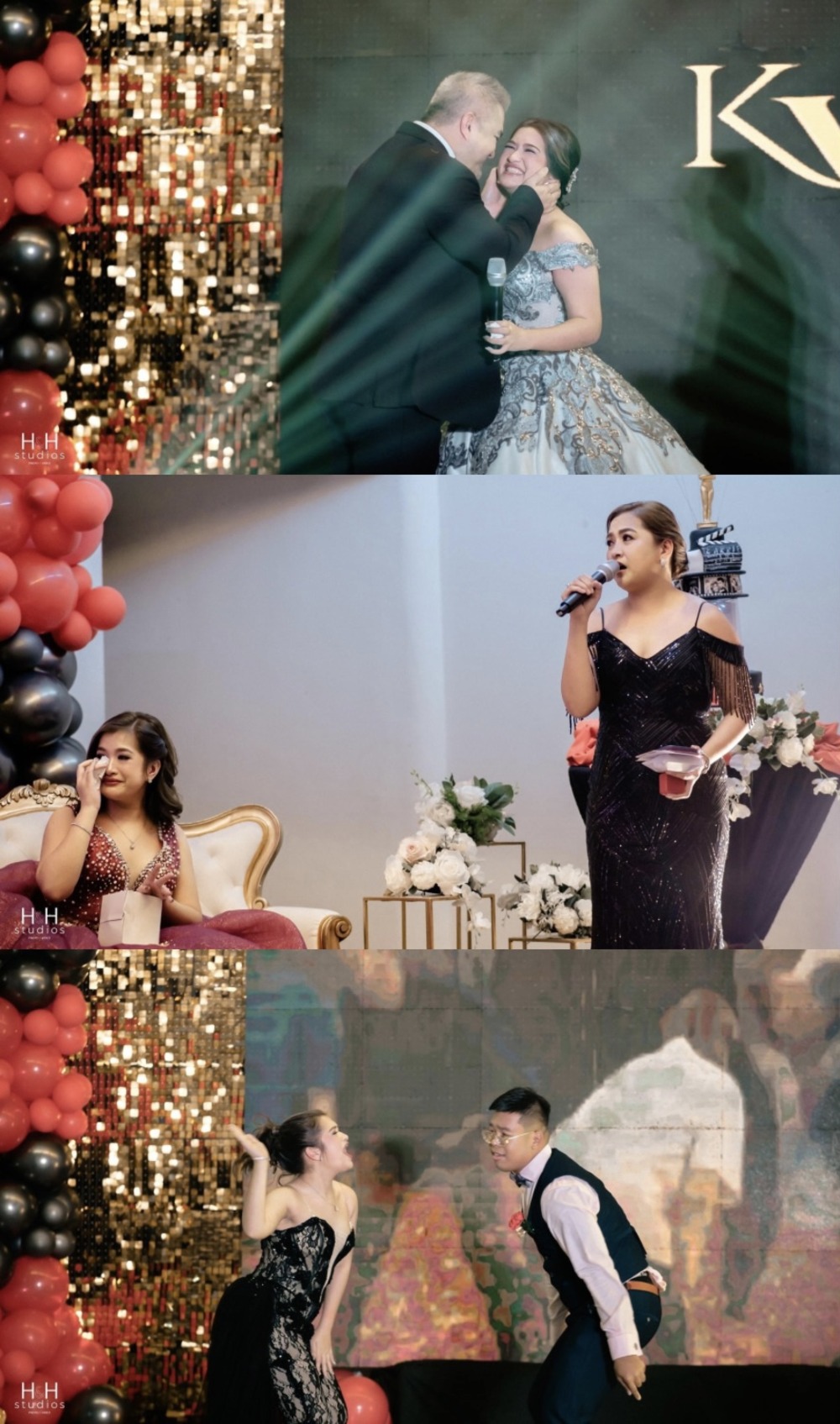 Karrie aunt Judy Ann Santos and cousin Luna Agoncillo paid her tributes and gave her hugs as part of her 18 gifts.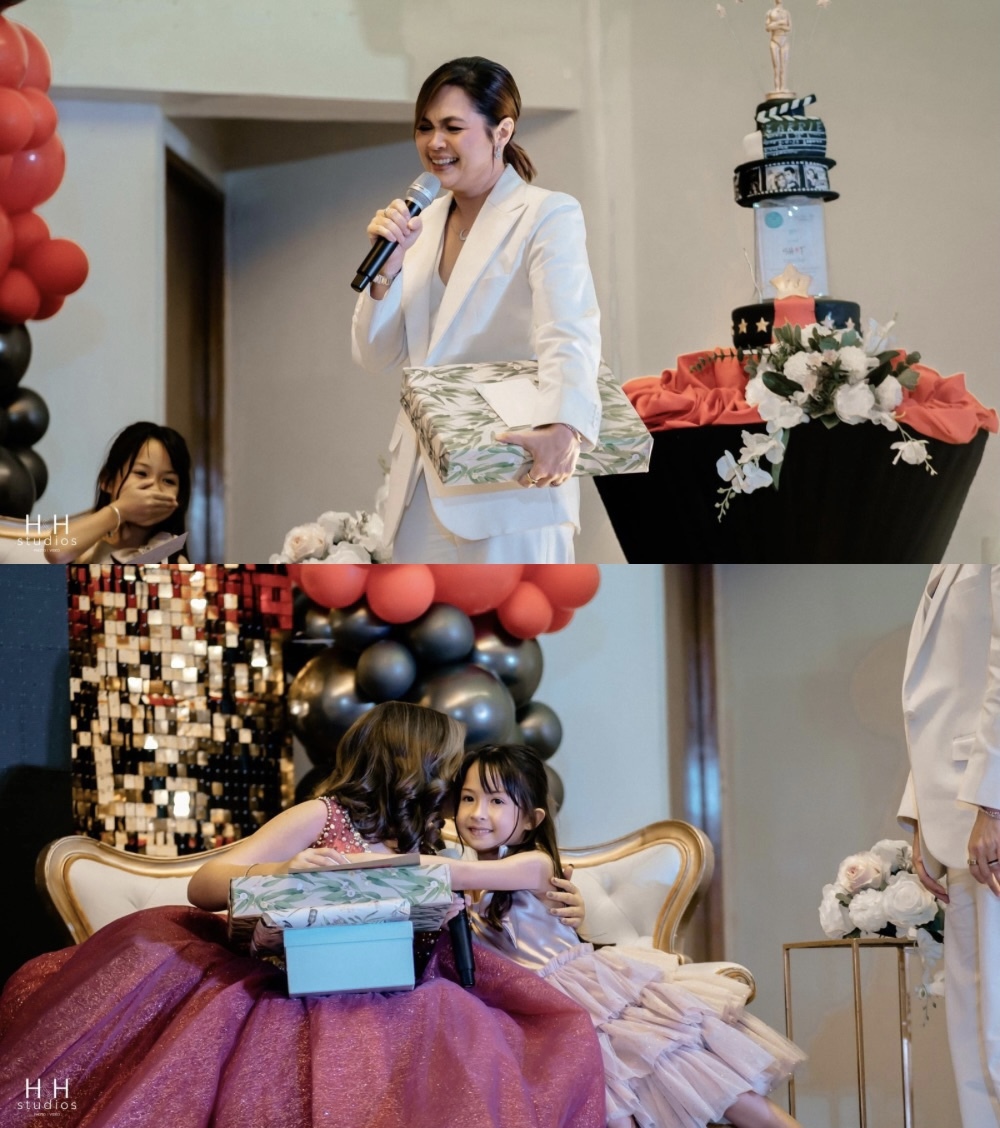 Ryan Agoncillo and son Lucho Agoncillo gave their best on the dance floor, as part of the 18 dances.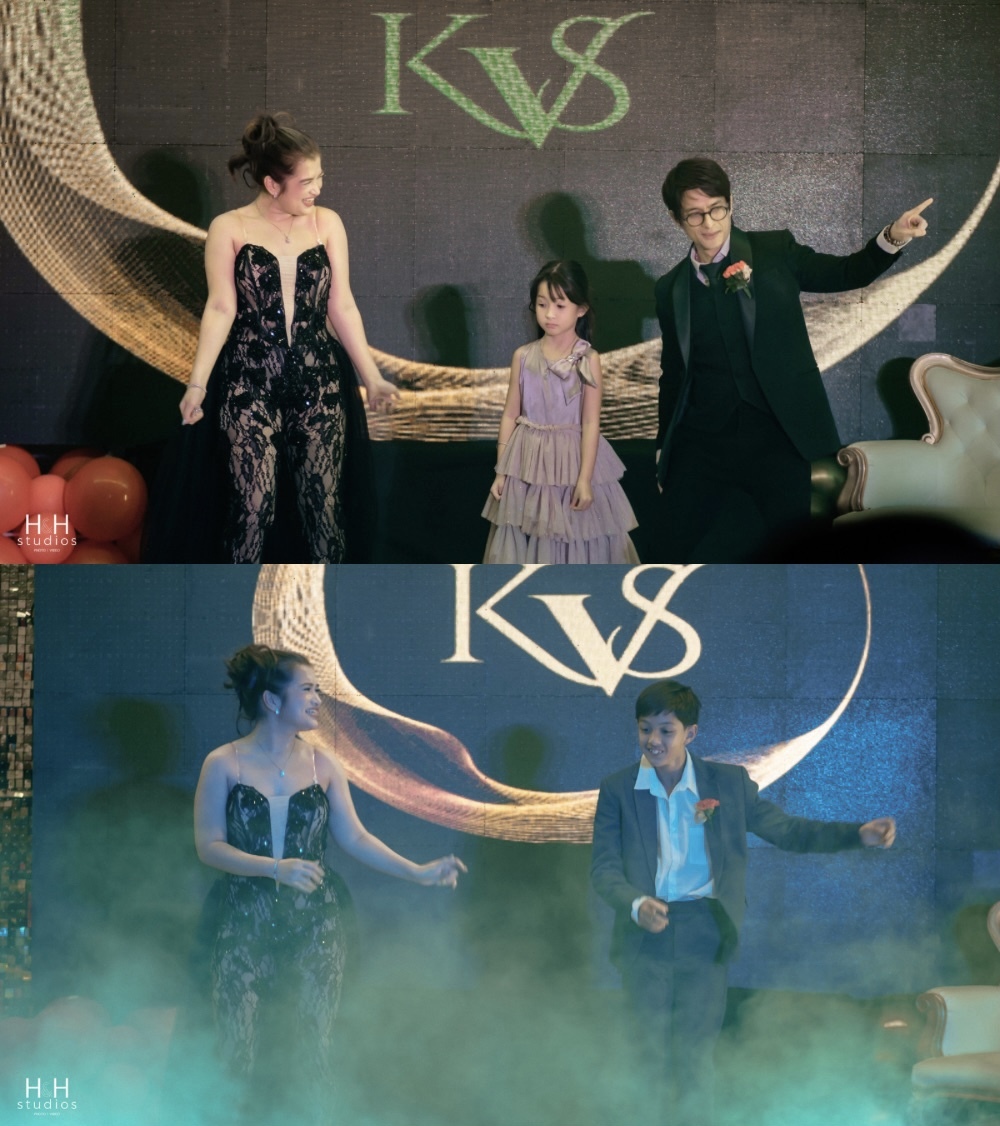 The entourage at Karrie's latest milestone consisted of relatives, some of whom were familiar faces in the showbiz industry.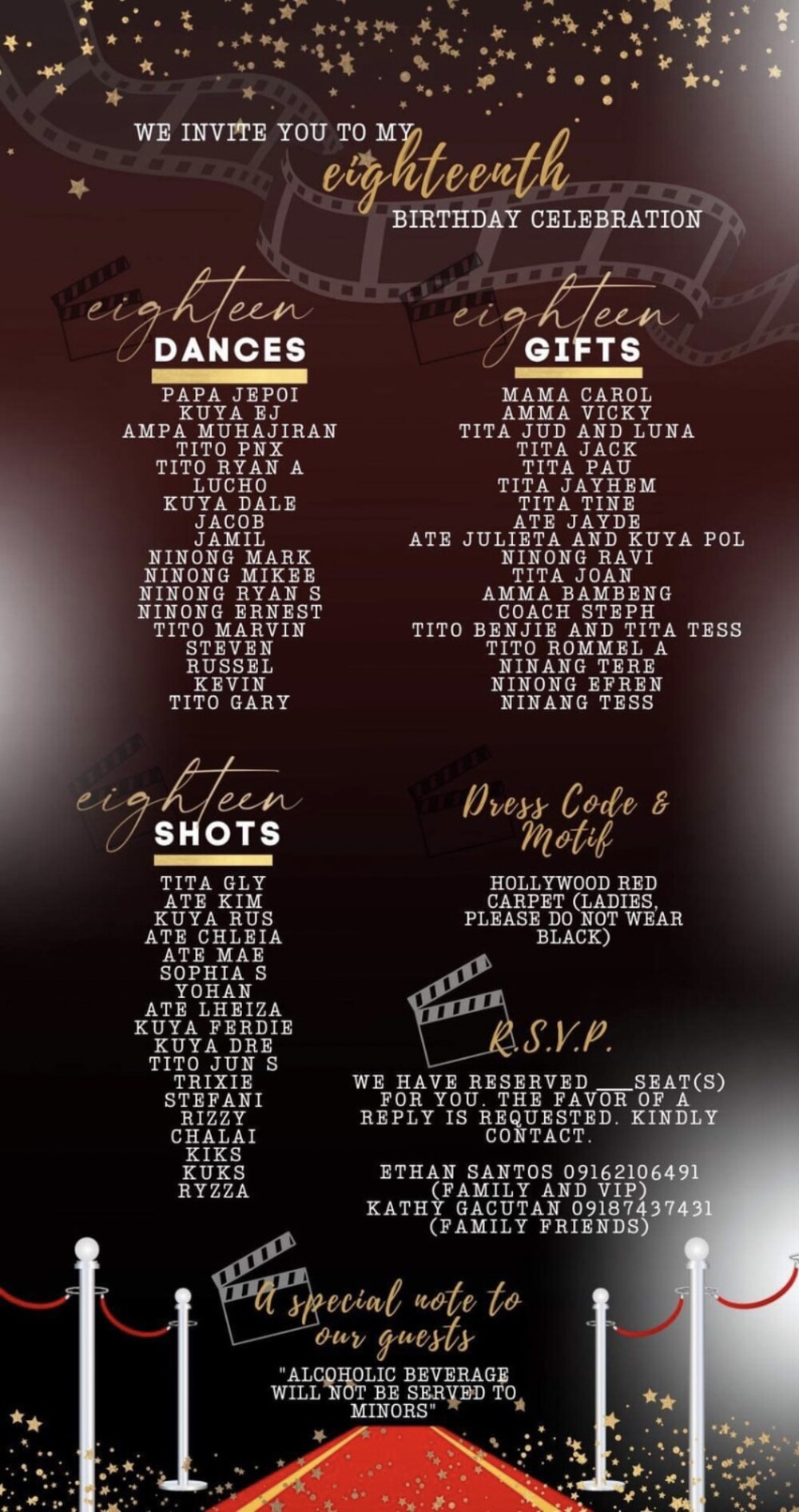 Sending appreciation to everyone who took part in the occasion, Jeffrey took to Facebook to thank them.
He wrote, "To all who celebrated with us. Thank you for taking time out from your busy scheds and sharing your presence and love.
"We planned so much for our baby girl (well not anymore... Hehe) and you being there completed the whole experience we wanted for her milestone.
"Your love overwhelmed our family. We were only able to invite a chosen few due to "limitations" on our part, hence the rsvps and never ending follow ups.
"Thank you for coming thru and attending. The milestone wouldn't have been as successful without your love.
"Salamat po ulit sa lahat ng mga nakisaya sa amin. Our family's love to yours...."
THE FOOD
A birthday won't be complete without a cake, and Karrie had one that perfectly matched the theme.
Her two-tiered cake was placed above a bouquet stand. Upon closer look, what separated both tiers was a Hollywood plaque.
The bottom part of the cake mimicked the Hollywood Walk of Fame, while the top part's base was a film roll with photos of Karrie and her loved ones. At the top was a film slate or clapperboard icing.
Finally, there was the famous Oscar Statuette.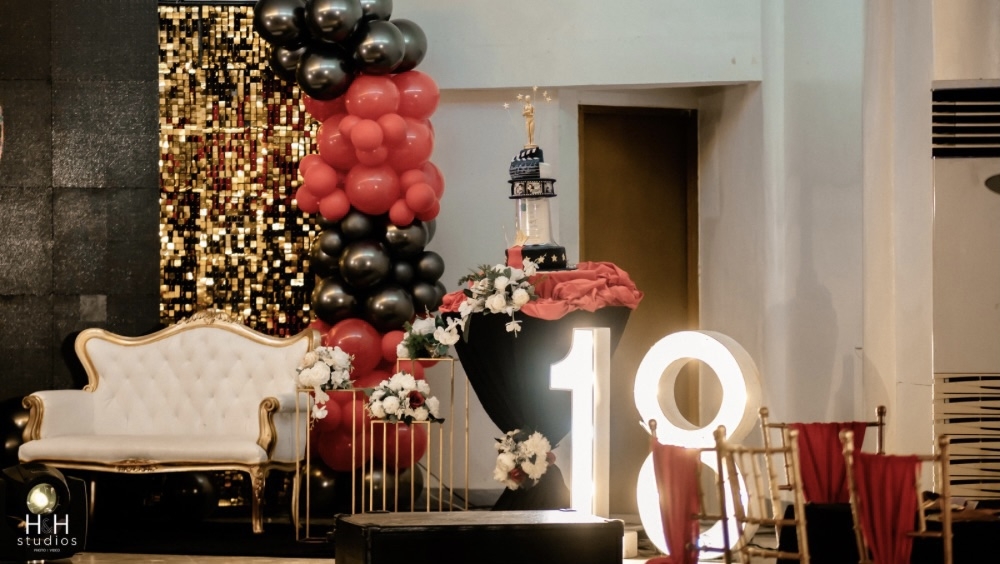 Food catering was handled by Kubiertos Catering, while the appetizer bar and mobile bar were care of Happy Burritos and Jiggershot, respectively.
Breatea covered the milk tea drinks for everyone, while Mamita's Homemades took care of the polvoron goods.
THE ENTERTAINMENT
The splendid event was masterfully put together by the event planner company Events Master Manila.
The event's host was DJ Toni Tubero, while disc jockey Rap Martinez manned the sound booth.
H&H Studios documented Karrie's special day every step of the way.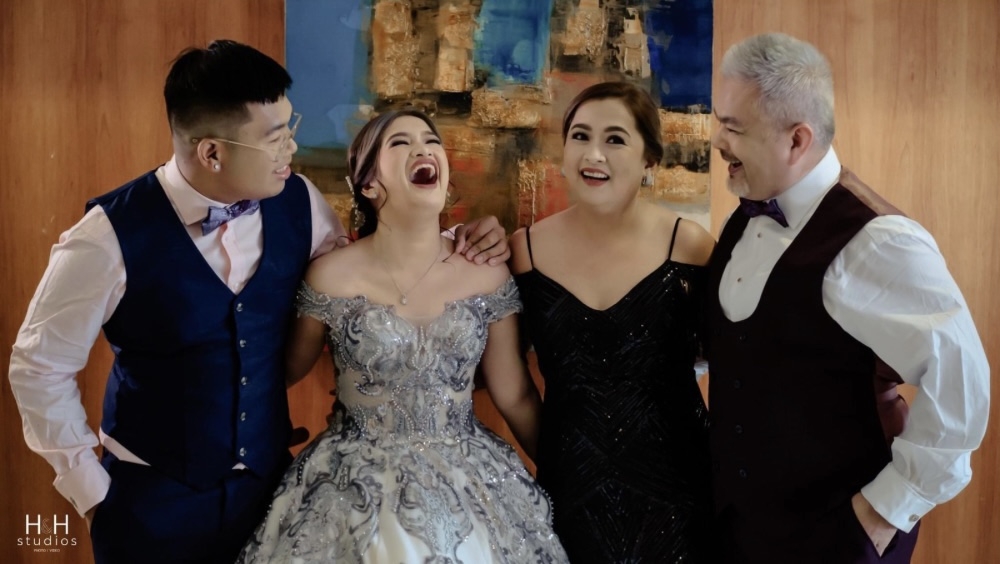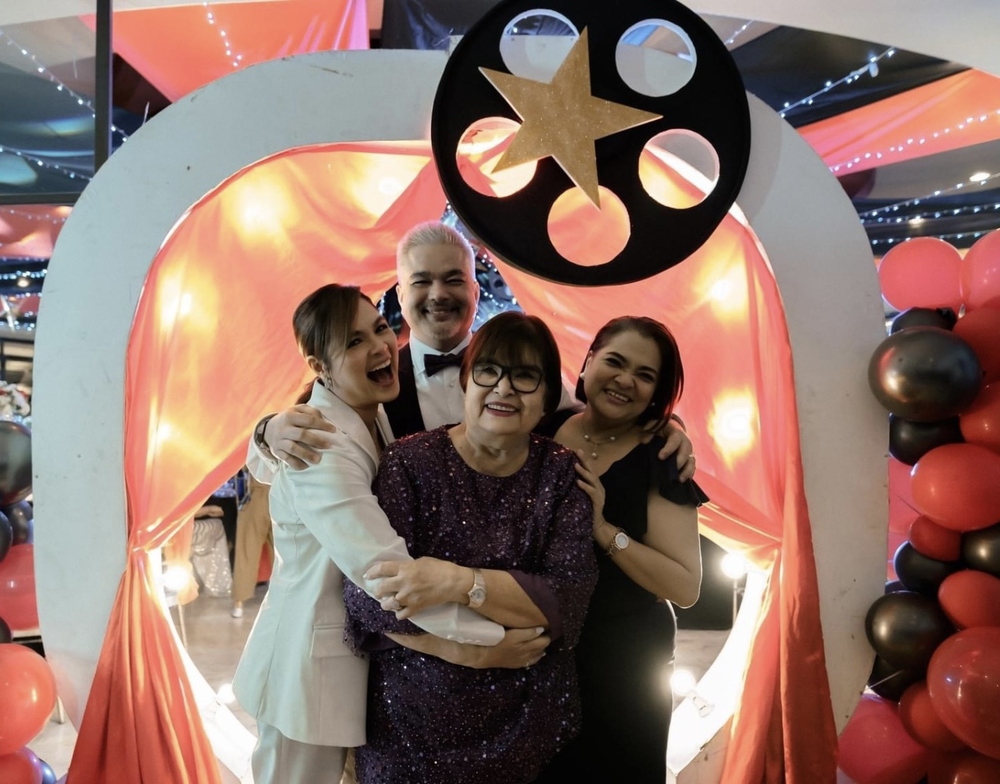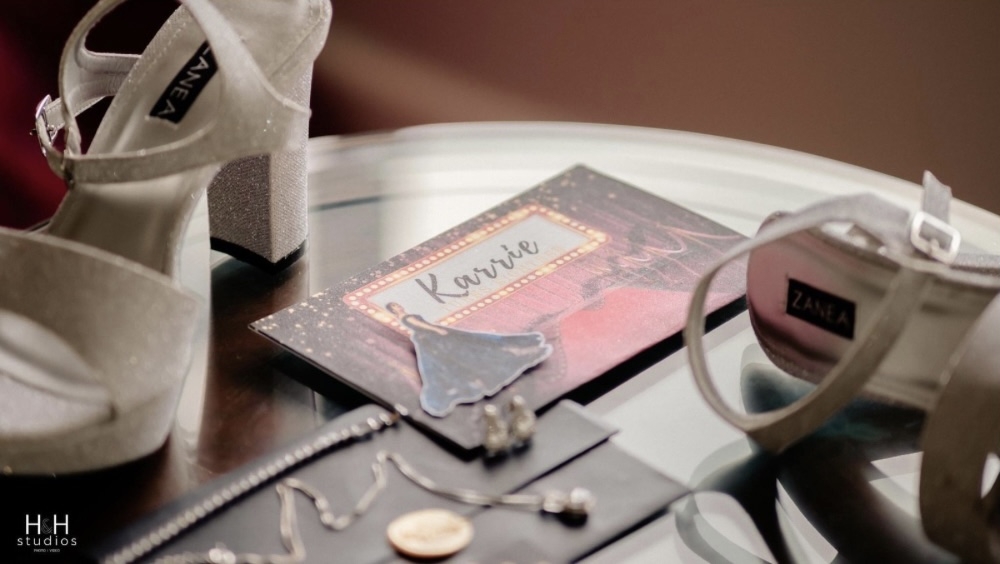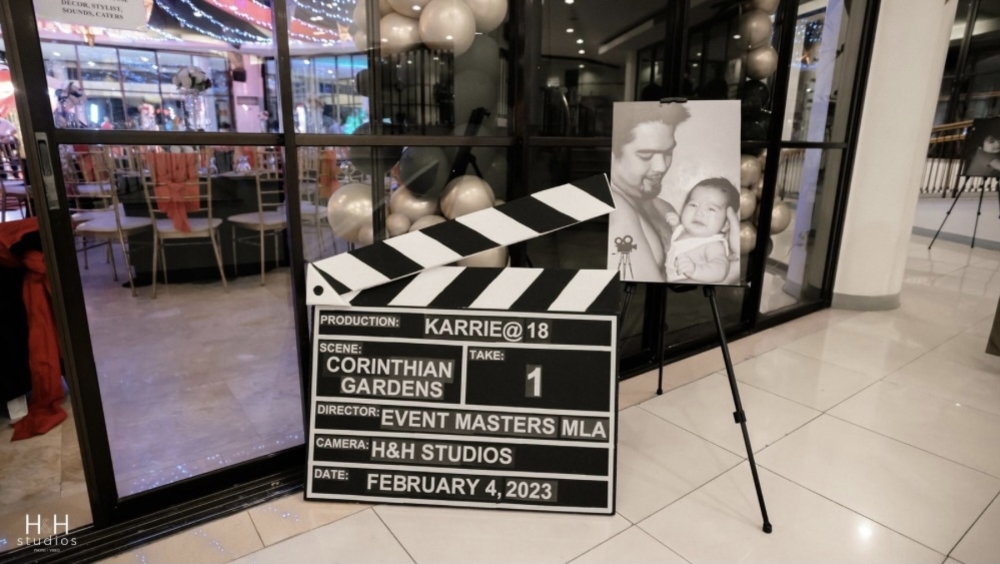 Guests had fun at the innovative mirror photobooth and 360 cam care of OMG Memories.
Lastly, the LED wall in the event space was a collaborative effort by Gen Z Lights and Sound, EMM Light and Sound, and Chromium One Lights and Sound.
READ MORE: