Happy birthday, Herlene!
Magandang Dilag lead actress slash beauty queen, Herlene Nicole Budol, marks her 24th birthday today, August 23, 2023, with a meaningful photo shoot.
Draped in a breathtaking white couture masterpiece crafted by the renowned fashion designer Leo Almodal, Herlene stood tall with the Miss Philippines Tourism 2023 crown on her head.
Read: Herlene Budol apologizes for her Miss Grand Philippines 2023 interview: "Di ko lang po talaga na-gets yung tanong."

What truly set this photo shoot apart was the setting—a house made of wood and corrugated sheets or yero in Tagalog.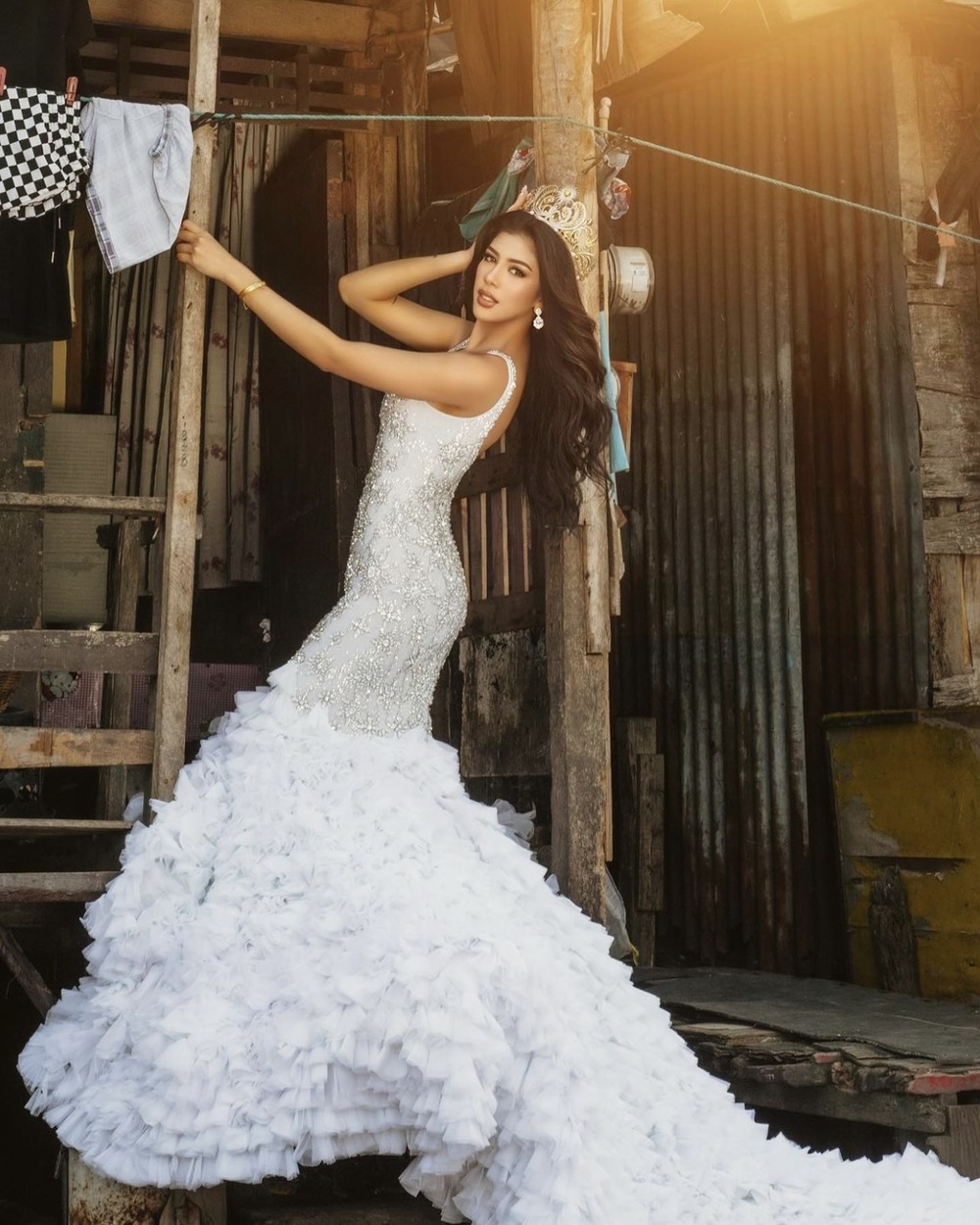 The authenticity of this backdrop was further emphasized by the presence of clotheslines or sampayan adorned with laundry, creating a scene reminiscent of her humble beginnings.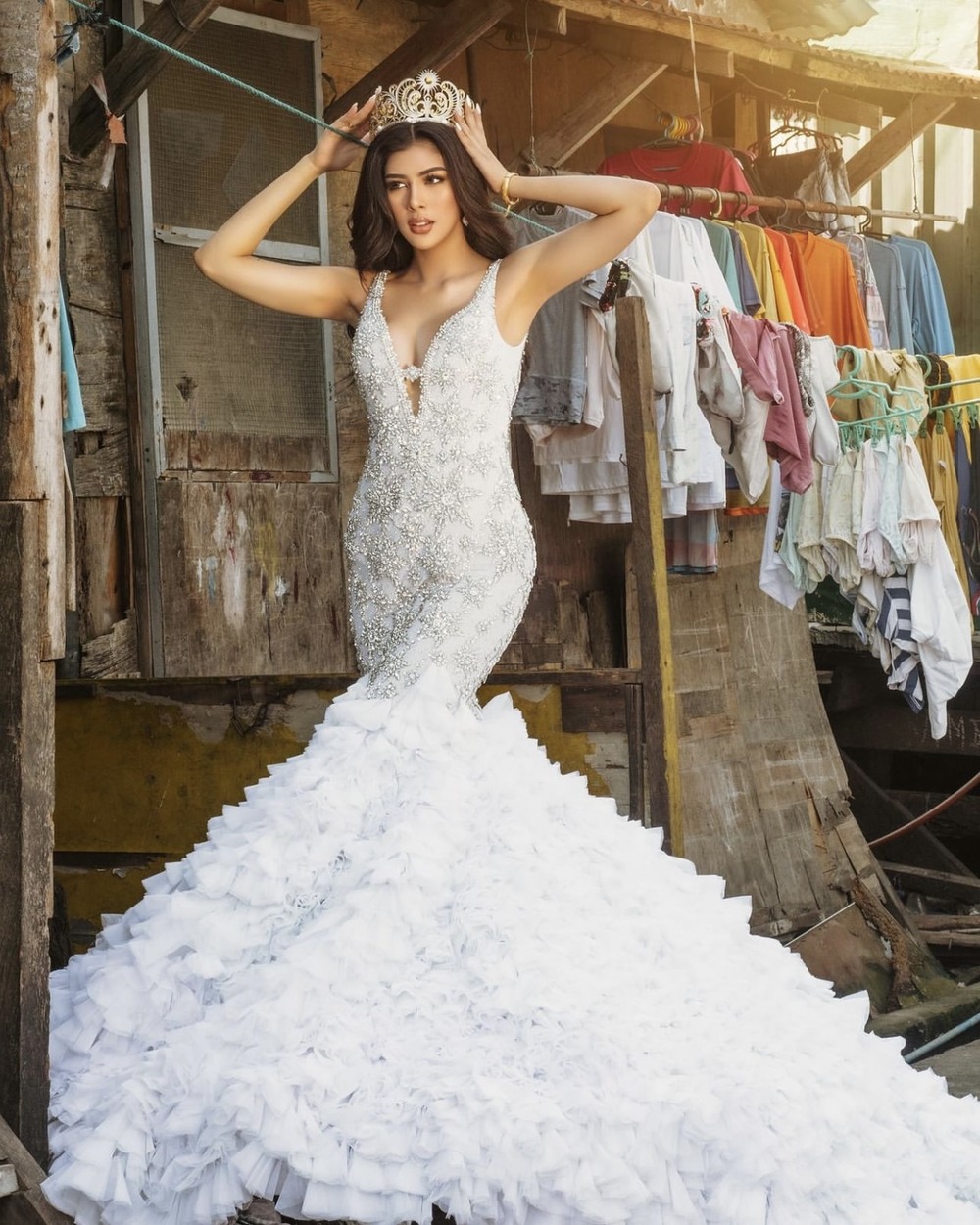 A different image depicted Herlene within the kitchen of the same home, where the ceiling is merely a hand's reach away with a stretch.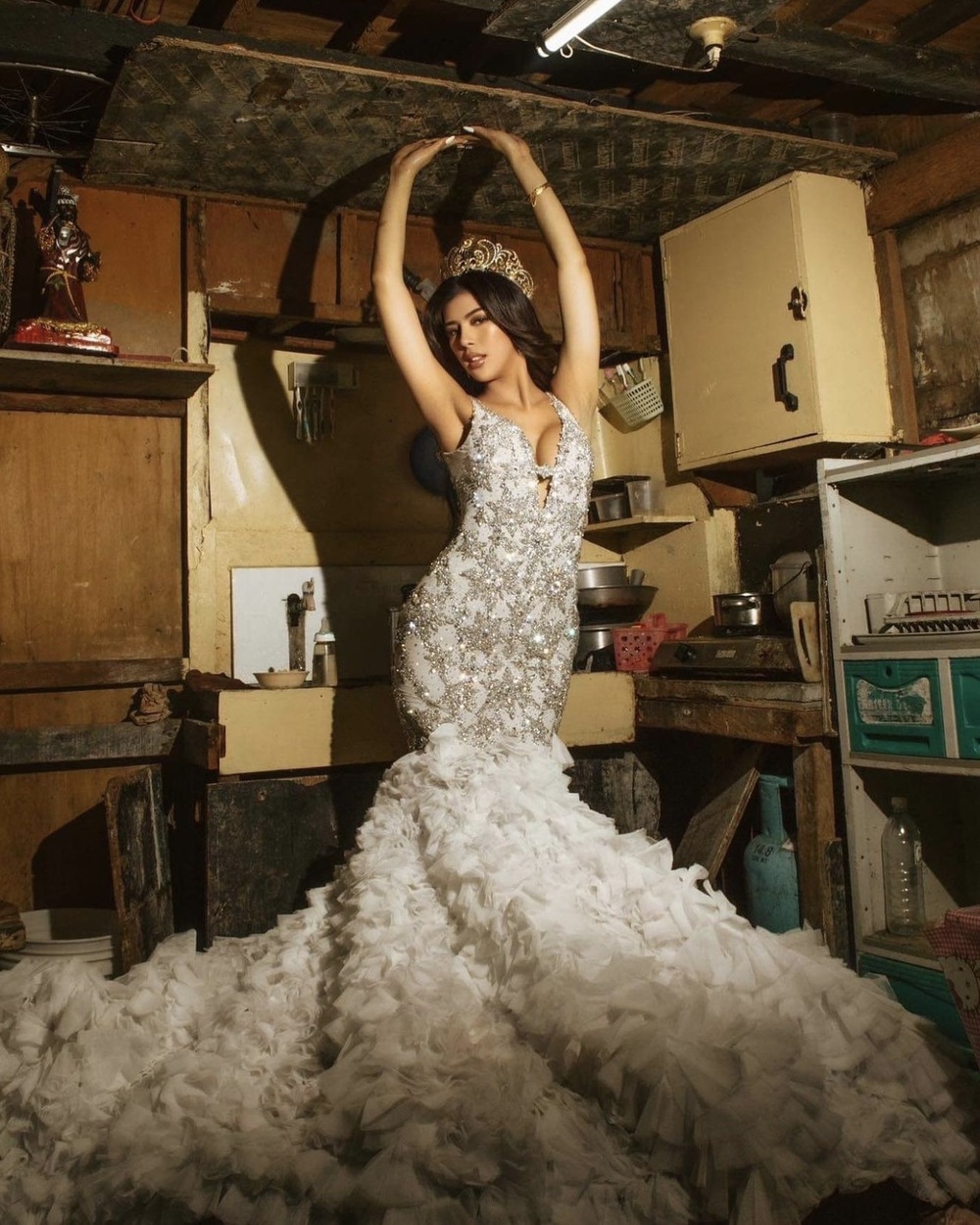 Accompanying the captivating images was a heartfelt caption that read (published as is), "Ang sarap balik balikan ang buhay kung saan ka nagsimula."
This sentiment resonated with anyone who has embarked on a transformative journey, reminding the importance of reflecting on our roots.
Read: Glamorous beauty queens at the GMA Gala 2023

The comedienne, also known as Hipon Girl, expressed her gratitude to those who played a role in her personal growth and development, allowing her to achieve the things she has now.
"I am beyond grateful for those people who help me to grow and to become who I am today.
"Thankyou lord it's my birthday [party popper emoji]," she shared.
Herlene proceeded to acknowledge the creative team behind the intricate work that went into the shoot, starting with the make-up artist Mary Letim Ponce, known as MLallstars Letim.
She also thanked hairstylist Marky Buenaobra for her curly locks, photographer Jomar Franche for the artistic results, and Angono Tourism office representative Tracy Pascual for her assistance.
READ MORE: