On Saturday, August 26, 2023, Lovi Poe and Monty Blencowe tied the knot in an intimate wedding ceremony held at the famous Cliveden House house in Berkshire, England.
Their wedding was an emotional rollercoaster with the couple exchanging love vows at the pinnacle.
Read: Lovi Poe is now married to Monty Blencowe
The socialite Tim Yap captured and shared the heartwarming moment via Instagram Stories early this Tuesday, August 29, 2023.
MONTY BLENCOWE'S WEDDING VOWS
In one of the videos, Monty is seen struggling to contain his emotions as he makes his vow to stand by Lovi and support her dreams as they face challenges together as husband and wife.
He says, "In this new chapter, I promise to always be by your side as your equal, to support your dreams and passions as my own, and to form a partnership built on honest communication, trust, and most importantly, love.
"With you, I promise to explore new adventures, celebrate the success that will come our way, and navigate challenges with strength, compromise, and resilience."
He concludes his speech with an inside joke, "Lastly, even if I appear moody and grumpy, especially in the morning, I promise that I will always have and always cherish every day spent with you."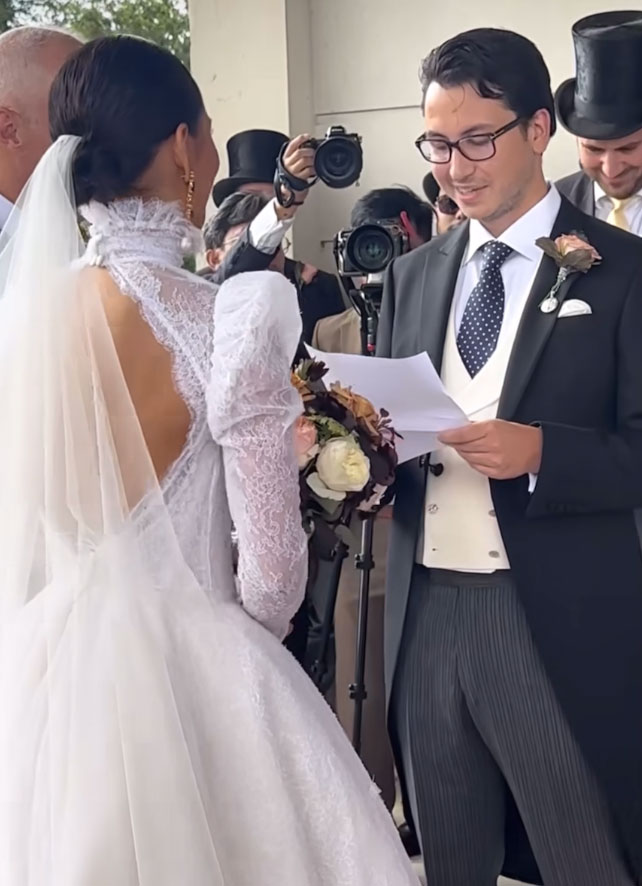 Read: Lovi Poe, pinaiyak ng kapatid na si Senator Grace Poe sa kanyang kasal
LOVI POE'S WEDDING VOWS
The succeeding video shows Lovi thanking Monty for supporting her dreams and acknowledging his positive influence on her views about marriage and family.
Lovi tells Monty, "[You're] the man who sees my success as his success, the man who supports me and pushes me to turn my dreams into goals.
"More importantly, you have completely changed my perception about family, marriage, and love.
"I've always believed that picking a life partner isn't as simple as choosing someone to love.
"It's about choosing someone who someday, if lucky enough, my future daughter will thank me for."
At this point, Lovi becomes emotional as she solemnly vows to always stand by Monty's side.
The actress declares, "So know the little discomfort of being 7,000 miles apart and having a 16-hour time difference is not going to let me down.
"I want this life with you and I'm going to make it work. I promise to always choose to make it work. I promise to always be by your side."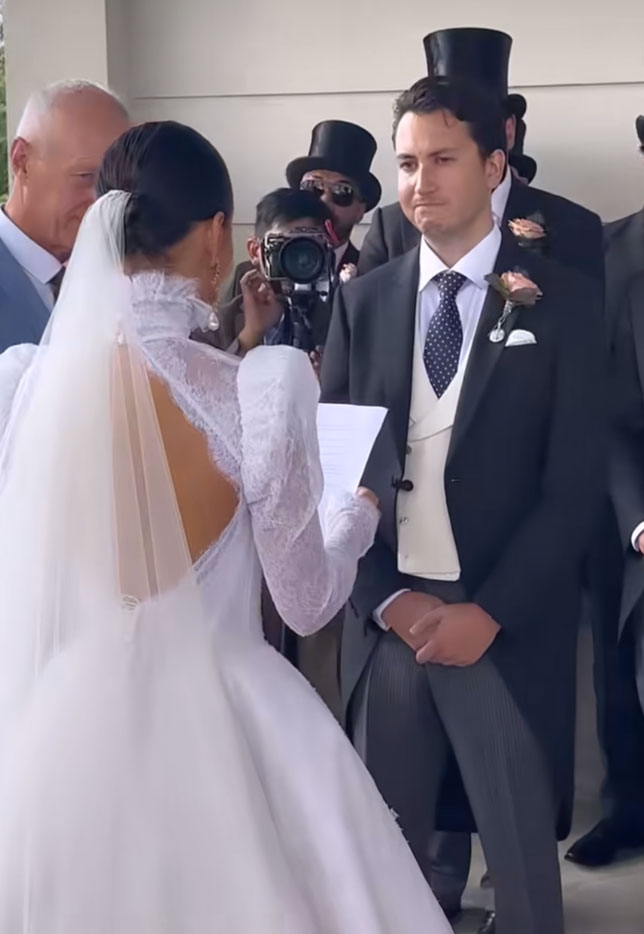 Lovi and Monty had been a couple since 2019 and got engaged in December 2020.
READ MORE: