It's that time of year again when the fashionable crowd is invited to dress up for a night of fun and fashion at the annual Preview Ball.
This year's edition was held at the grand ballroom of Manila Marriott Hotel in Pasay City.
Marking its 28th year with its "clean slate" theme, Preview.ph saw this as the perfect occasion for everyone to showcase their most inventive white ensembles.
Read: 10 most creative ensembles at the Preview Ball 2023
Watching celebrities flaunting their trendiest outfits on the red carpet—or in this case, black carpet—is always a treat, but a few other behind-the-scenes sidelights were just as buzzworthy.
Let's take a look at some highlights from Preview Ball 2023 that you might have missed.
MARIAN RIVERA: FIRST-EVER STYLE ICON AWARDEE
One of the highlights of the night was Marian Rivera receiving the first-ever Preview.ph Style Icon award.
Marian has been featured on the cover of Preview magazine five times.
She marked her first cover appearance in the January-February 2008 issue, followed by a Barbie-themed cover in June 2009. Subsequently, a fashion-forward cover in November 2012 and and four bridal-themed covers for the December 2014-January 2015 issue followed years later.
Her most recent cover appearance was in December 2022, the same year she earned a spot on Preview.ph's Best Dressed List.
In a short interview with PEP.ph (Philippine Entertainment Portal), Marian conveyed her appreciation to the Preview.ph editorial team for the recognition.
She said, "I am grateful for the recognition and for the opportunity to inspire others through my personal style.
"This award is a testament to the hard work and dedication that I have put into my craft, and I am humbled to be acknowledged for it."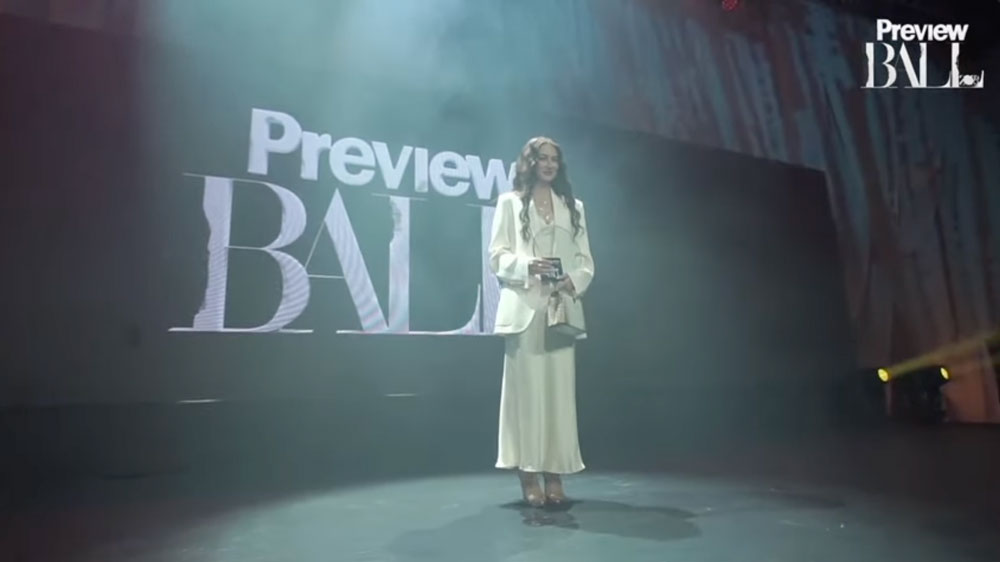 THE BEST-DRESSED AWARDEES
In this year's celebration, Preview.ph also paid tribute to 11 fashionable individuals as part of their yearly Best-Dressed List.
This year's recipients include fashion designer Chris Nick delos Reyes, artist Isabel Santos, lifestyle influencer Bella Racelis, actor/singer James Reid, GMA-7 actress Bianca Umali, vlogger Mimiyuuuh, and TikTok content creator Gabbie Mariano.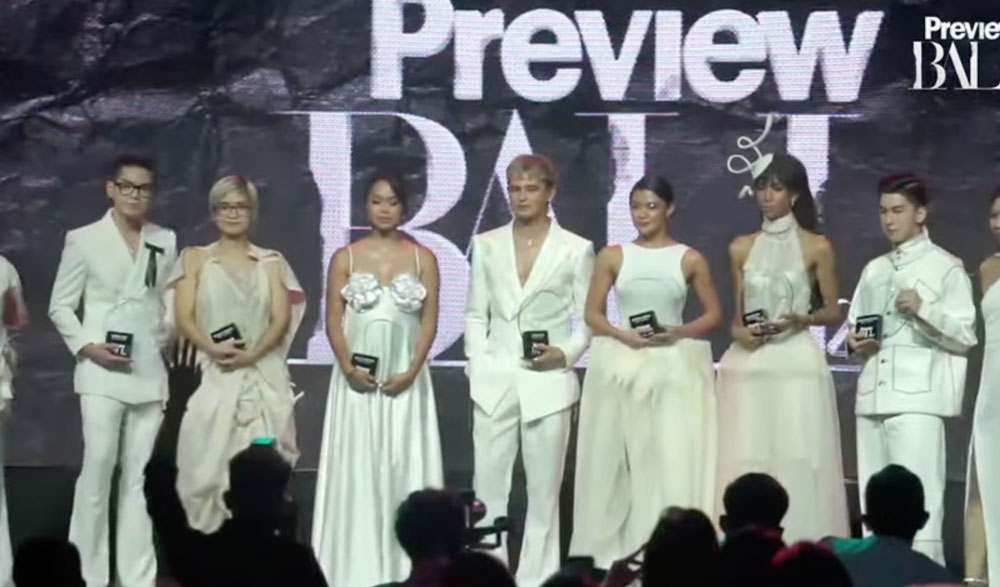 Also included in the list but were unable to attend the celebration are Miss Universe 2015 Pia Wurtzbach, P-Pop boy group BGYO, actor Jericho Rosales, and socialite Rocio Zobel.
BEST FILIPINO FASHION DESIGNERS
Another significant milestone for Preview.ph was the introduction of the inaugural batch of awardees for the Best Filipino Fashion Designers.
The editorial team at Preview.ph selected six individuals to be honored in this prestigious list, including Chris Nick delos Reyes, Cheetah Rivera, RJ Santos of Randolf Clothing, Abraham Guardian and Mamuro Oki of HA.MU, and Prince Padilla of Novel.
JULIA BARRETTO'S COVER REVEAL
Julia Barretto was unveiled as Preview's cover star for the September 2023 issue. This marks Julia's fourth appearance on a Preview cover, dating back to her debut on the magazine's June 2013 issue.
In an interview with PEP.ph, Julia fondly regards her first cover as her most memorable Preview moment.
She said, "I think it's unforgettable the time that I ever did my very first Preview cover. It was a decade ago, June 2013.
"I think it was so memorable... because at that time, we were able to really play.
"And I feel like, growing up, I was always with this, like, feminine touch. And then, they kind of broke that when I was just 16.
"That was such a cool experience to me."
MARIAN RIVERA MEETS NIANA GUERRERO
One of the moments captured on video by PEP.ph was Marian's interaction with Niana.
This year, Niana was excited to see her idol again.
"Idol po kita!" Niana exclaimed when she saw Marian.
Given the undeniable influence both personalities wield on TikTok, PEP.ph inquired if Marian and Niana are open to the idea of collaborating.
Marian jokingly said, "Naku, parang kailangan ko pang mag-practice ng mga ilang buwan bago kami mag-collab!"
Niana chimed in, "Ang galing po sumayaw ni Miss Marian!"
Marian modestly added, "Ikaw yun! Arti-arti lang ako!"
Read: Niana Guerrero fangirls over Marian Rivera: "Her TikToks lately are the best."
JAMES REID AND ISSA PRESSMAN ON THE BLACK CARPET
James Reid and Issa Pressman have been seen together at various events as a couple, but they've never publicly discussed their relationship in interviews with the media — until now.
Read: James Reid, Issa Pressman, nagkuwento tungkol sa kanilang relationship
During their black carpet appearance, James and Issa were asked to provide descriptions and most cherished qualities of each other.
Issa responded by noting that James is genuinely caring, despite any misconceptions that may arise from the name of his talent management company, "Careless."
She said, "You know, he's very sweet, he's very caring.
"I think also like some... I'd say honestly, some people think that because he has Careless as a name that he is careless, but honestly he's very caring.
"He saves all of his space, all of his time for his family, the people he actually really cares about.
"He's like the glue to everyone in the office, with his family, and the way that I hear him talk to each member is just amazing. He has so much love, he holds so much love.
James, on his part, describes Issa as "sunshine."
He explained, "I like to describe Issa like sunshine. That's how she feels.
"She really lights up my day and inspires me. She's incredibly inspiring to us and very strong.
"And I love her values in life in general, so it's something that I really look forward to."
CATCH-UPS AND INTERACTIONS
With all these prominent individuals gathered in one place, there are bound to be numerous interactions and connections.
PEP.ph captured a moment where Julia and Issa were seen catching up at the after-party.
PEP.ph also documented the meeting between celebrity makeup artist Justin Louise Soriano and Marian Rivera at the Preview Ball.
M1SS JADE SO: MULTILINGUAL ALIEN QUEEN
Drag Race Philippines Season 2 contestant M1ss Jade So, one of Preview.ph's cover stars for its June 2023 Pride Issue, brought an extra dose of entertainment to the red carpet.
She made a striking appearance by dressing up as an alien and even maintained an alien-like persona during her interviews with the press.
(Editor's Note: And if you can, please translate her answers.)
READ MORE: