Ellie Eigenmann's fifth birthday was truly memorable.
She celebrated it twice, separately; once with dad Jake Ejercito and once with mom Andi Eigenmann.
On the eve of her birthday, she was surprised with a birthday cake by her dad Jake and her Tita Jerika, Jake's sister.
On Twitter, the young dad accompanied their photo with this tweet:
"Happy birthday, my little angel! Daddy loves you xx."
READ: Ellie Eigenmann welcomes 5th birthday with Daddy Jake Ejercito
November 22, 2016
Aside from the birthday cake, Jake also treated his daughter to a joyride, with Born's "Seeing Stars" playing in the background.
On December 3, 2016, the son of former President Joseph Estrada and Laarni Enriquez threw a fairy-themed pool party for the "little princess."
Ellie dressed up as a little fairy whom Jake addressed as "TinkerbEllie."
The father-and-daughter tandem of Jake and Ellie...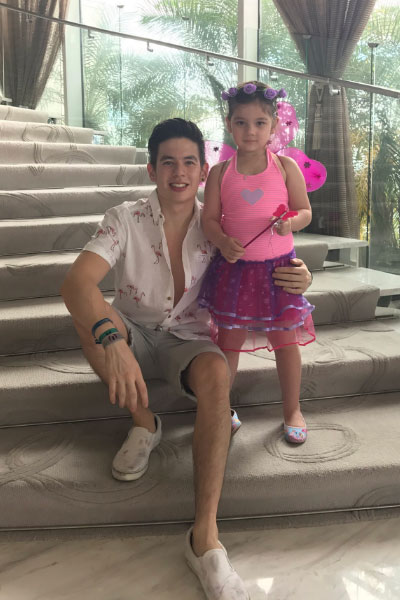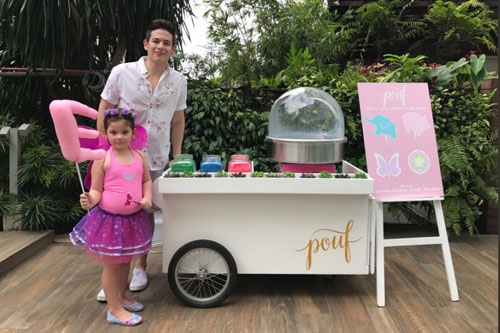 Among Ellie's guests were her Lola Laarni (second from right), Tita Jerika (far right), and the latter's son Isaiah.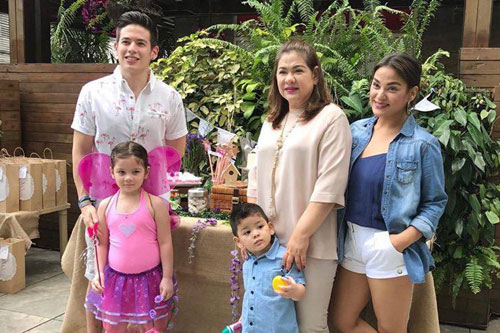 Meanwhile, the birthday girl had a separate birthday celebration with her mom and Lola Jaclyn Jose.
On Instagram, Andi posted this touching message, "My Dearest Ellie, may you touch the stars, dance with fairies and talk to the moon.
"May you grow up filled with love and a gracious heart.
"This is your life to live little girl. Stay wild, yet humble, courageous, and vast.
"And always know how loved you are. Not only by me and your daddy, but by so many.
"You are my greatest blessing."
Also on Instagram, Ellie's "Naynay" Jaclyn wrote, "Happy Birthday, my love. Naynay loves you so much as we always say, 'I love you a thousand million stars in the galaxy.'"