Paulina Sotto started off her 2017 by tying the knot with Jed Llanes.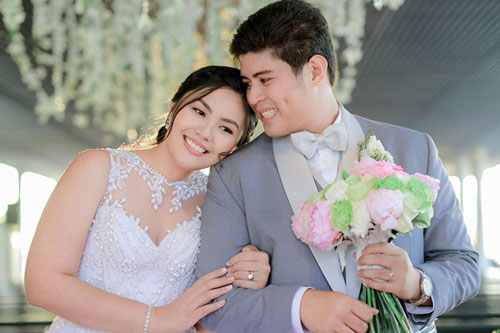 Family and friends gathered at the Pico de Loro Beach and Country Club in Batangas to witness the couple say their I do's on January 1.
The bride's dad Vic Sotto (third from left) came with his wife Pauleen (fourth from left).
Paulina's siblings—Oyo (second from left) and Danica (right)—arrived with their families. Vico (third from right) is single.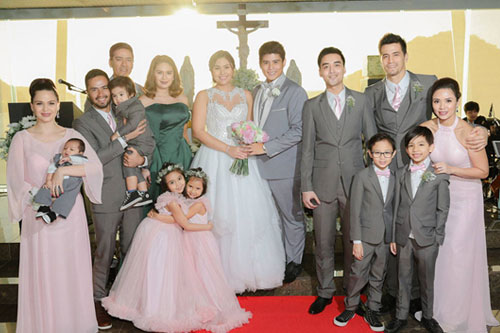 On Instagram, Paulina's mom Angela Luz penned a short message to her daughter: "We are very proud of our daughter @paulinavls, and we love her so much.
"One thing will never change... we will always be her parents, and we will always be here for her."
The post included a family photo of the three of them during the wedding.
On January 3, Paulina gave special shout-outs to her parents, Vic Sotto and Angela Luz.
Paulina wrote to her mom, "Your speech was both heartbreaking and heartwarming.
"Words will never be enough to describe how thankful I am for you, and for everything."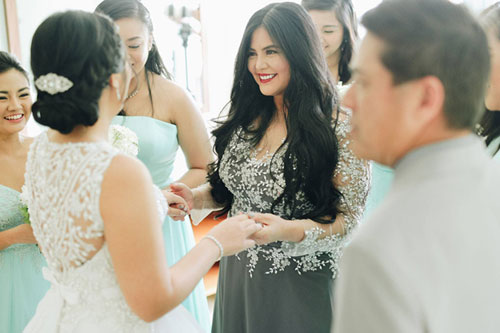 For her dad Vic, Paulina said he will always have a "special place" in her heart.
"Papa, you have always supported me and have been the best provider.
"I've always been proud to be your daughter, and although I have another man in my life now, you will always have a special place in my heart."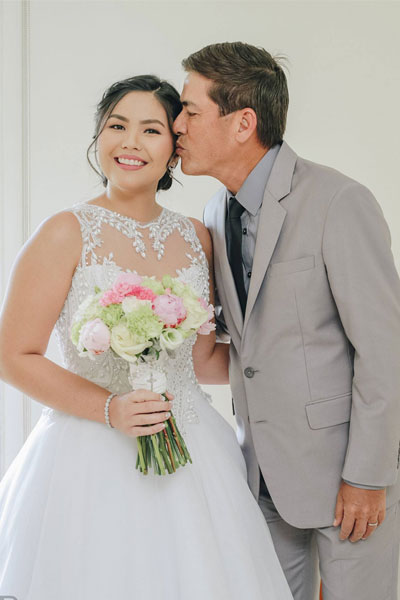 The father-daughter dance during the wedding reception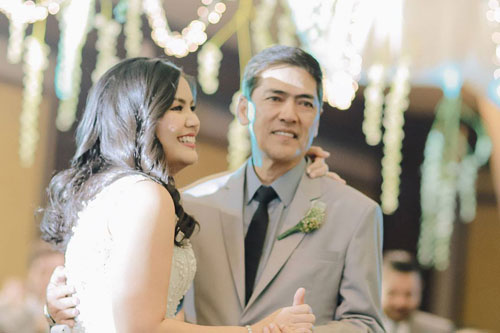 Paulina also thanked her siblings (L-R) Vico Sotto, Danica Sotto-Pringis, and Oyo Sotto.
The four of them had a quick photo together before the bride took her walk down the aisle.
"To my siblings, I'm so happy that our relationships have grown stronger this past year, and I'm so thankful that you could all be a part of our special day."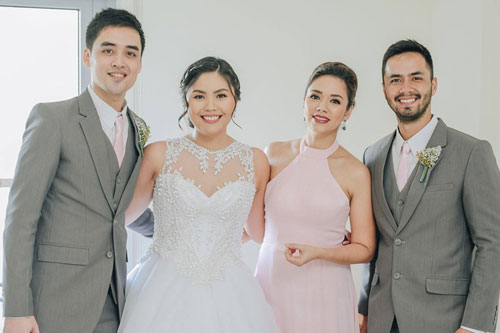 Part of the wedding entourage were Paulina's nieces and nephews.
Oyo Boy and Kristine Hermosa's daughter Ondrea (left) and Danica and Mark Pingris's daughter Anielle Micaela (right) served as flower girls.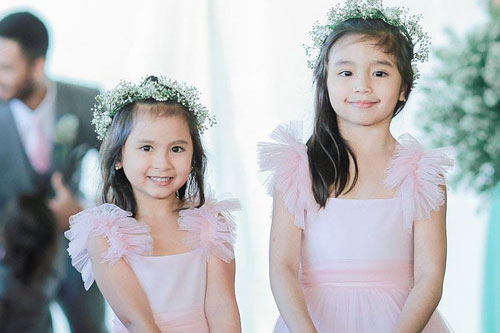 Oyo accompanied his son Kaleb who served as one of the bearer boys.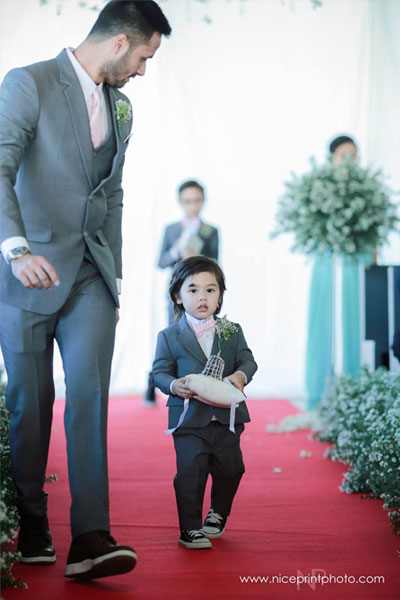 Oyo's eldest son Kiel
Danica's son Jean Michael
During the reception, the cousins dropped by the photo booth for this wacky group photo.
Their parents had a wacky shot of their own before the wedding march started.