Francis Libiran and foreigner boyfriend Christian Mark Jacobs tied the knot in a symbolic wedding ceremony held at the poolside of The Lind resort in Boracay this Friday, March 17.
At sunset, Francis entered the venue with John Legend's "All of Me" as his wedding march.
By the time they exchanged vows, Francis and Christian's declarations of their love for each other moved everyone to tears.
Christian began, "You showed me what it's like to wake up every day to know that I am loved... You're the most kind, gentle, and caring partner that I can ever hope for."
He also revealed what their long-distance relationship for the past three years had to endure—the "overnight flights and sleepless nights."
At one point during his speech, Christian also noted how some people looked down on their same-sex relationship.
"The world may not always for us, but my world will always be you... You'll be mine forever," he reiterated.
Francis, for his part, described Christian as his "answered prayer."
The celebrity designer told his better half, "Today proves that a specific prayer works, and God listens.
"I prayed for a partner who's taller than me...
"[I have loved you] on the first day I met you, and I will love you still in the days to come.
"How can I not when you do not fail to make me feel special every single day?"
The couple, who met in Paris in 2014, have so far visited a total of 14 churches around Europe.
In an interview with People Asia magazine, Francis recounted, "In all the churches that we visited for the first time in Europe, I would stay for fifteen minutes inside this or that church or chapel to pray specifically for a partner."
Now that they are united as one, Francis lovingly told Christian: "I will celebrate you.
"I promise to love you for who you are and for who are not yet to become when we live together.
"You are the man I want to grow old with."
It was Francis himself who designed their wedding rings.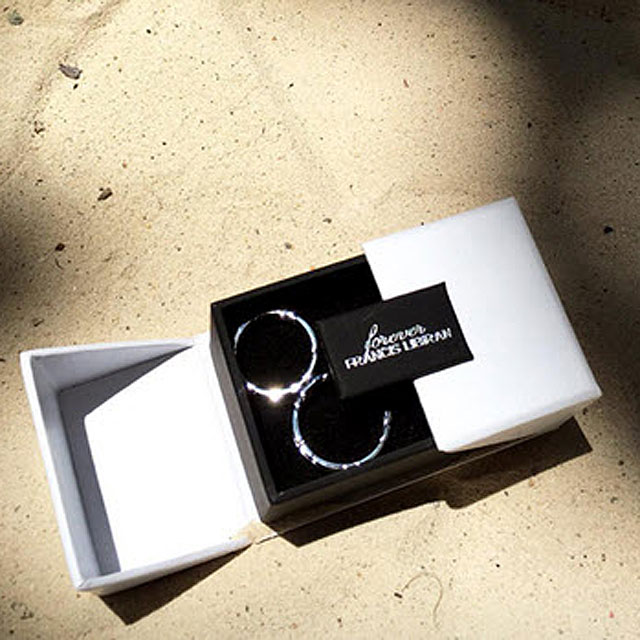 According to wedding guest Tim Yap, the couple were pronounced "husband and husband!"
Below was a short video of Francis and Christian's sweet kiss!
WEDDING DETAILS. Prior to the ceremony, Francis and Christian were practically inseparable as they had their makeup done together and dressed up in the same room.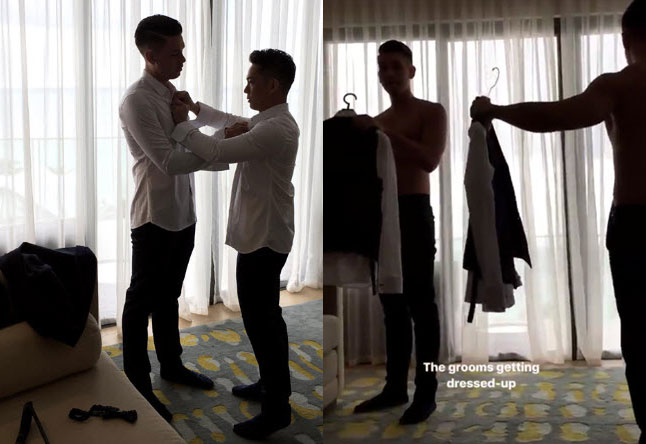 The dashing couple wore matching suits!
Here's a shot of the wedding venue styled by Gideon Hermosa.