Remember the private wedding of Ryan Agoncillo and Judy Ann Santos at San Juan Nepomuceno Church in San Juan, Batangas?
That took place eight years ago.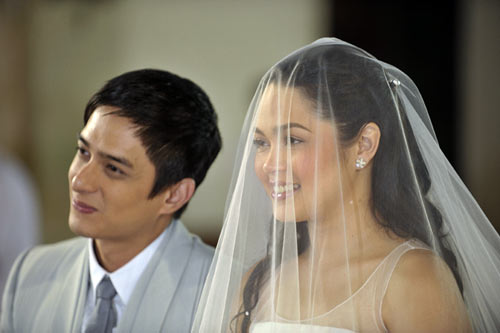 VIEW MORE PHOTOS Judy Ann Santos and Ryan Agoncillo wedding photos
Same day in 2016, Ryan and Juday renewed their vows at a private resort in Batangas, with their children Yohan, Lucho, and Luna, witnessing such milestone.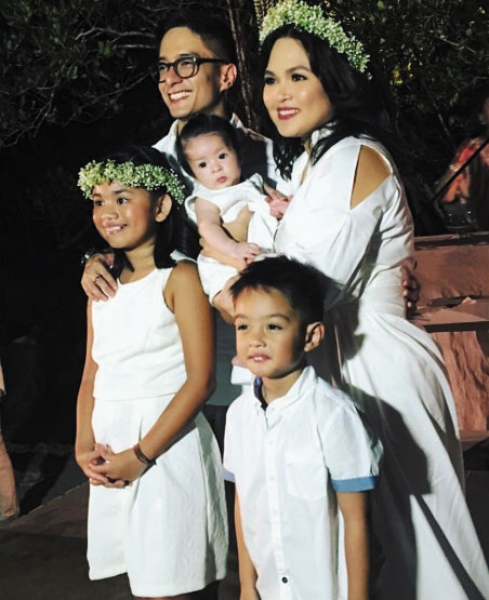 From then on, their anniversaries will be spent with "3 kids and 1 dog," said Juday on Instagram.
Now on their eight year, Juday added, "It just gets better and better every year with you bub. I love you forever. Cheers to more!"
The Kapamilya actress also posted a photo of their wholesome kiss.
She quipped, "Ganito na kami mag-kiss ngayon."
For Ryan's part, he quoted a few lines from the song "Crush" of their favorite group Dave Matthews Band.
"It's crazy i'm thinking, just knowing that the world is round/ Here I am dancing on the ground, am I right side up or upside down/ Is this real or am i dreaming?/ Lovely lady, let me drink you please, I won't spill a drop I promise you/ DMB #happy8thanniversarybub"
Their family celebration was completed by a thanksgiving mass.
Juday wrote: "Thank you Lord for family and friends.. #8th #thanksgivingmass I love you bub!
"And yes.. I'll marry you again and again.. hanggang mapuno ng singsing tong mga daliri ko..."
She also thanked their wedding videographer Jason Magbanua for the "napakagandang regalo," referring to this VIDEO uploaded via YouTube.
Ryan wrote, "One of my greatest achievements so far is getting the same woman to marry me twice. yay! di siya nadala. one of the best perks is that we get not one but two awesome @jasonmagbanua videos. i hope you enjoy watching as much as we do!"