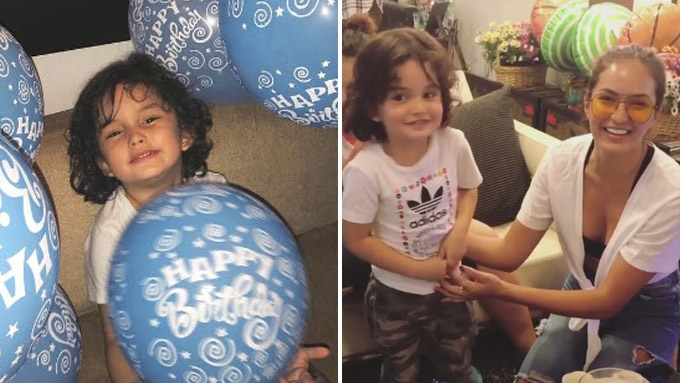 IMAGE @officiaziongutz / @sarahlahbati on Instagram
---
Zion Gutierrez celebrated his fourth birthday on April 29, at home with his family.
In an Instagram video uploaded on Zion's Instagram page, mom Sarah Lahbati walked into the room carrying Zion's pirate-themed birthday cake, as everyone began singing "Happy Birthday."
For Zion's past three birthdays, he has been given grand theme parties by his mom Sarah and dad Richard Gutierrez.
This year, the parents chose to spend Zion's fourth birthday differently, by learning "something new."
The couple taught their little boy how to ride the longboard.
Given the expression on the birthday boy's face, it was a very appreciated treat.