A mother plays different roles in her child's life—teacher, playmate, disciplinarian, protector.
These change as the child grows up.
But the one role a mother plays that will stick to any son and daughter, from childhood to adulthood, is that of a best friend.
Here's a salute to the celebrity moms who are giving their kids the best times of their lives just by being around.
Marian Rivera and Zia Dantes
Zia easily is one of the most fashionable one-year-olds, thanks to Marian's love for fashion.
This mother-daughter duo have made "twinning" a smashing hit online, and a must-do for mothers and daughters.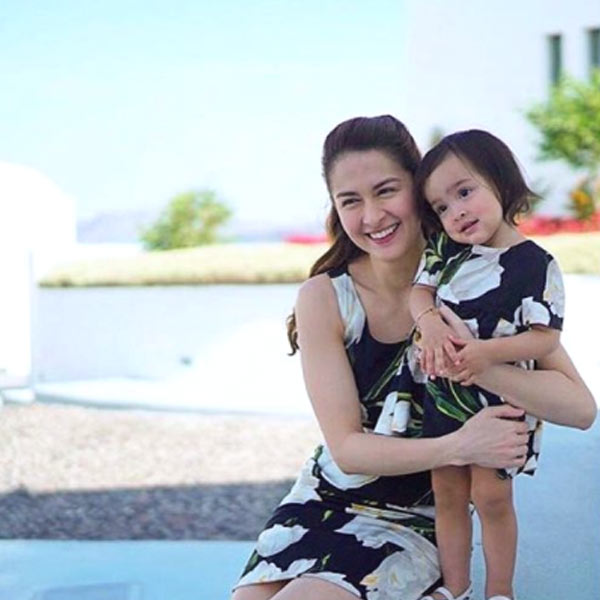 Marian and Zia have their signature camera poses too!
The "Rat Face" is their answer to the "Duckface" Instagram trend.
Look, even Dingdong Dantes has a go at it!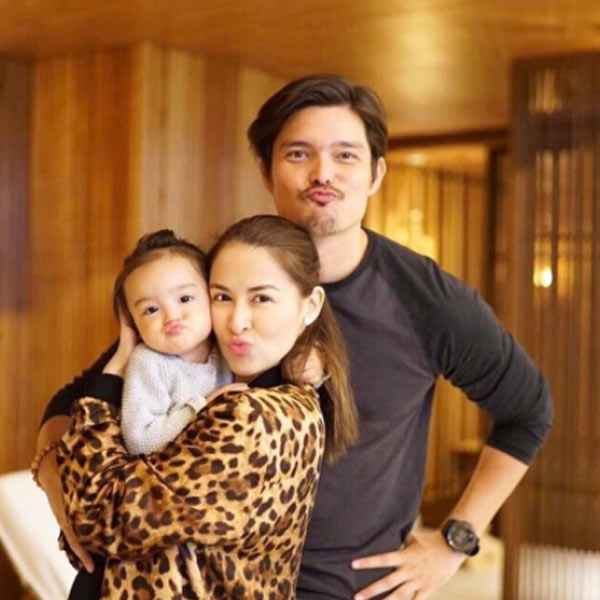 Marian has just added to their growing list of OOTD mug shots this one that she tags, "Ay, may daga!" pose.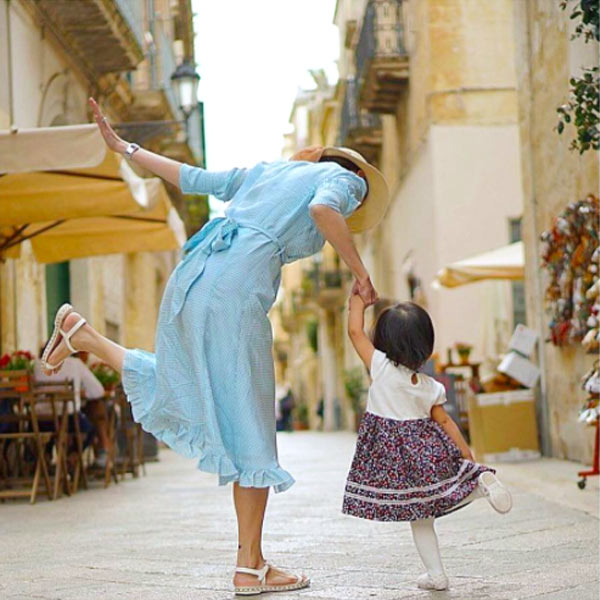 Lucy Torres and Juliana Gomez
Lucy Torres and Juliana Gomez
They have built one of the most admired mother-daughter relationships in showbiz.
For Lucy, Juliana is her "forever best friend," "fashion police," and the "family comedian."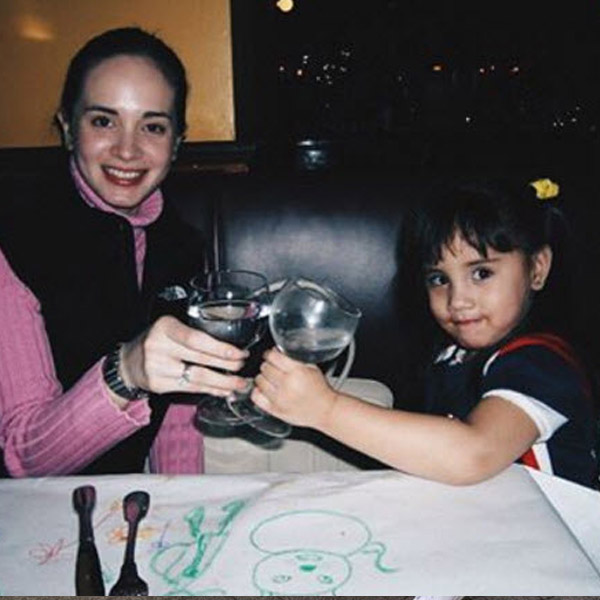 According to her, she prays that Juliana makes the right choices in life.
However, she is not beyond asserting her authority as a mom over her daughter when it comes to important decisions.
Lucy says she is not taking chances, she has to be involved.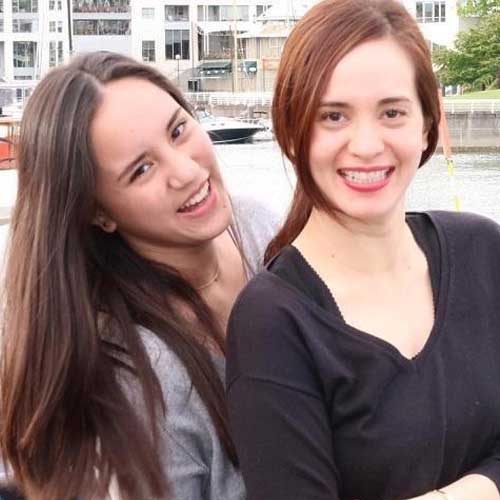 Carmina Villarroel and Cassy Legaspi
Sixteen-year-old Cassy has grown into a fine young woman as her proud mom Carmina has raised her to be.
They've been appearing together in television commercials since Cassie was a toddler.
Time flies, the young lass is now being seen in commercials and billboards on her own.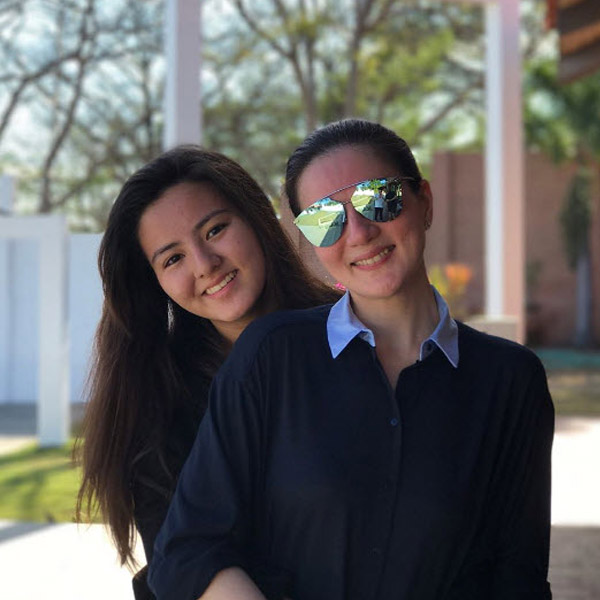 Charlene Gonzales and Atasha Muhlach
Charlene is using her absence from television to focus on her family.
She fills her Instagram posts with photos of her children with husband Aga Muhlach, their 15-year-old twins Atasha and Andres.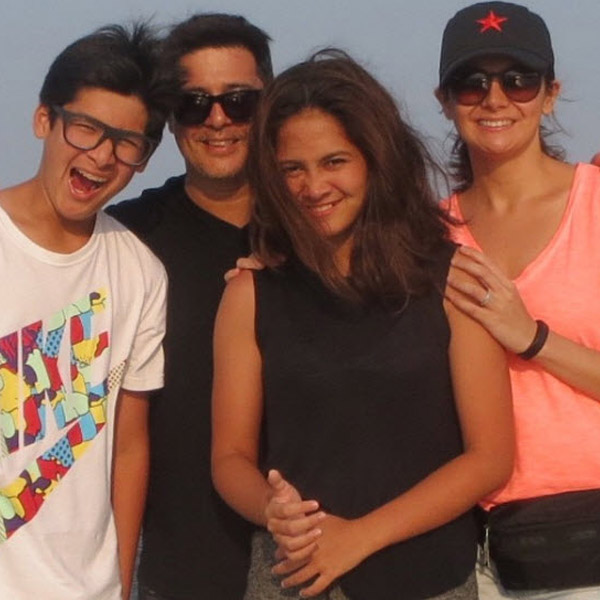 Sunshine Cruz, Angeline Cruz, Samantha Cruz, and Chesca Cruz
Sunshine is proud of her three princesses—Angeline (right), Samantha (middle), and Chesca (left).
In a letter her eldest daughter Angeline wrote to her mom, the 15-year-old rising teen star gave thanks to their "close relationship."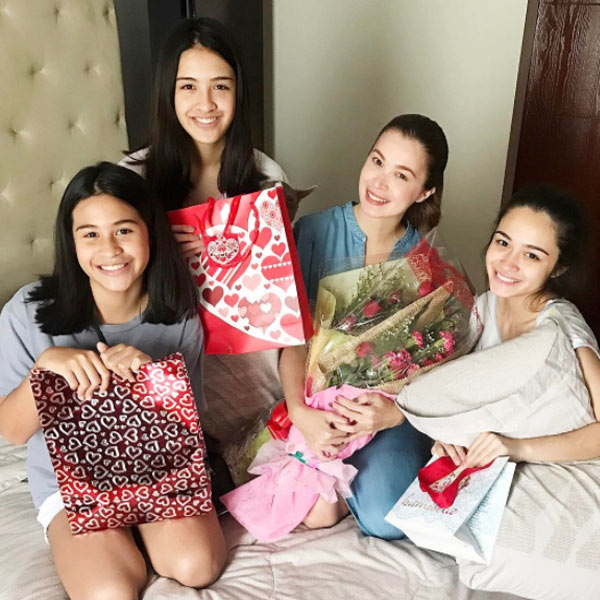 Sunshine's ultimate bilin to her daughters is to prioritize studies.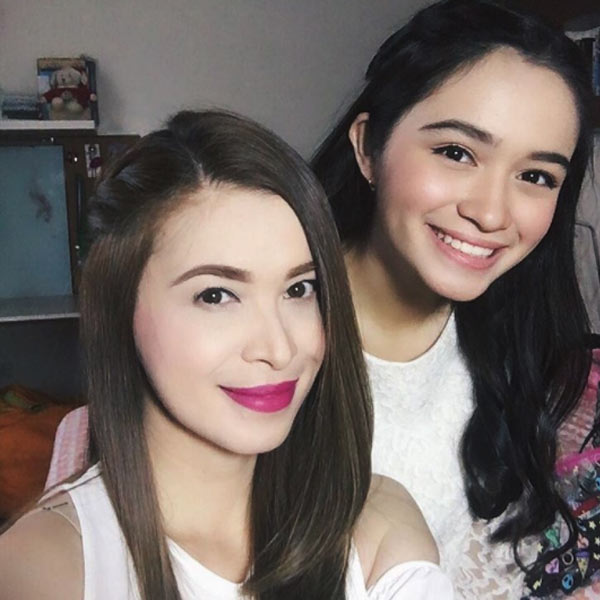 Marjorie Barretto and Julia Barretto
Julia is one of the most-followed young actresses in the industry today.
For her success, she is forever grateful to her mom Marjorie for being a constant presence in her life.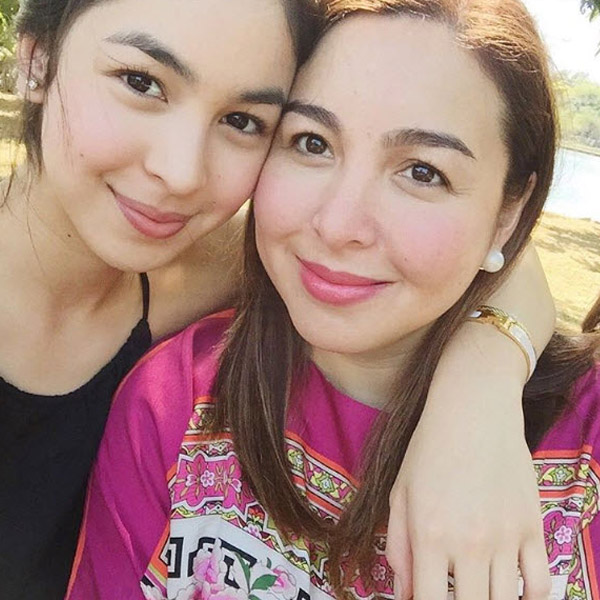 Gretchen Barretto and Dominique Cojuangco
Both their Instagram accounts are #FeedGoals for their classy and timeless fashion finds, Dominique's adventures in London, and Gretchen's gym training sessions.
But their mom-daughter relationship is far more precious than any of those.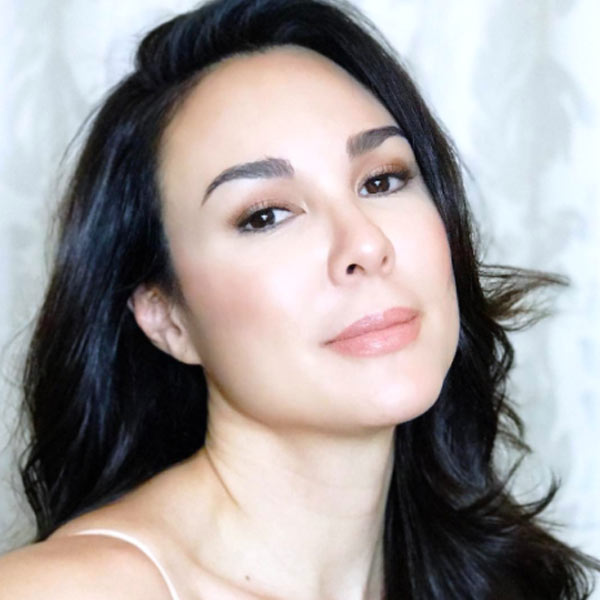 To this day, Gretchen calls her unica hija "my little one." And Dominique shows her love for Gretchen by peppering her account with throwback posts of her glamorous mom.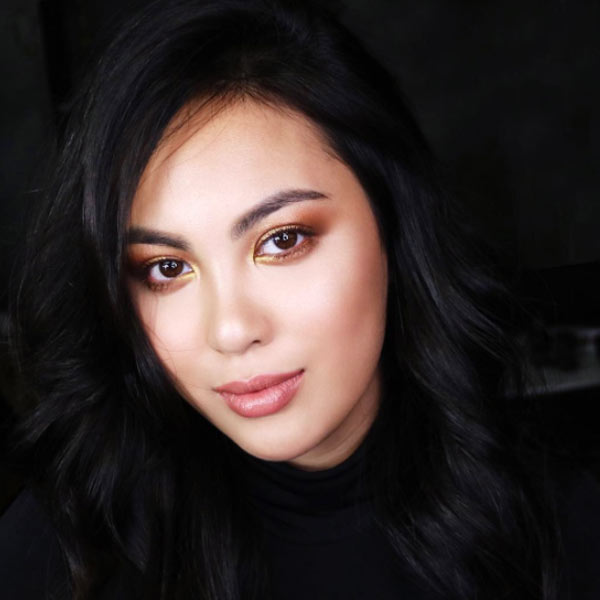 Judy Ann Santos and Yohan Agoncillo
Judy Ann is naturally proud of her multi-faceted daughter, Yohan.
Already a promising swimmer, the 12-year-old loves to cook and is also showing signs of having a head for business.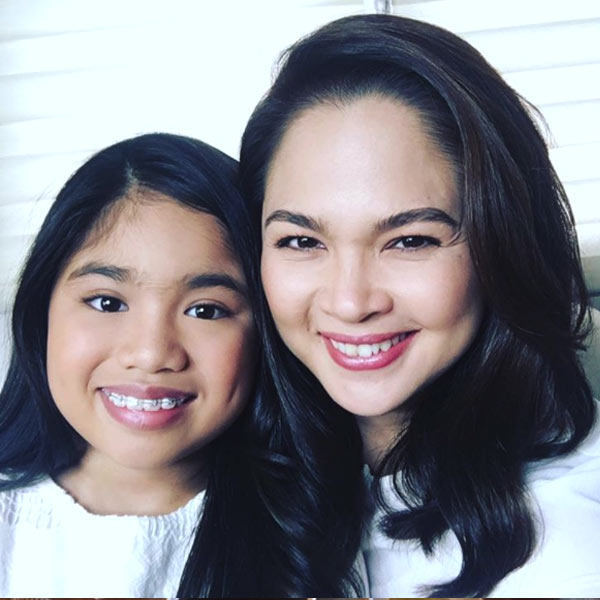 Last Christmas, she sold polvoron that she made and did well.
Her mom Judy Ann applauded, "We are so proud of you, Ate Yohan. Good job, sweetie pie."
Needless to say, mother and daughter have great bonding moments in the kitchen.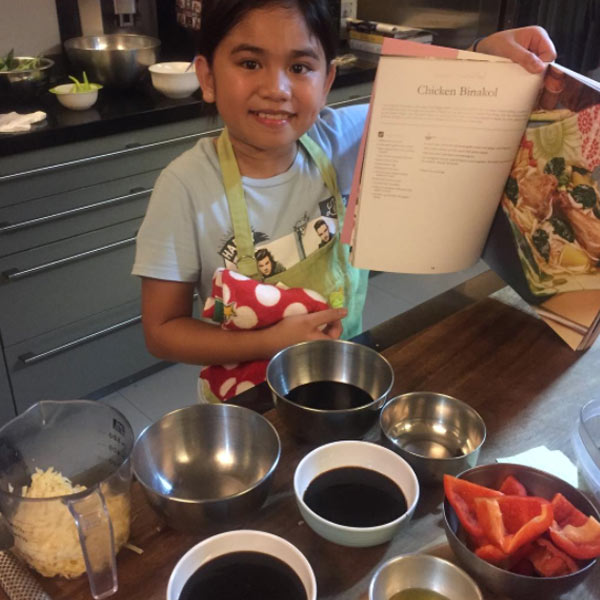 Pia Magalona, Maxene Magalona, and Saab Magalona
The family left behind by the late iconic rapper Francis Magalona has kept their bond with one another strong.
His widow Pia has made sure of that, and her two eldest daughters, Maxene and Saab, despite living independently, are continuing the family tradition.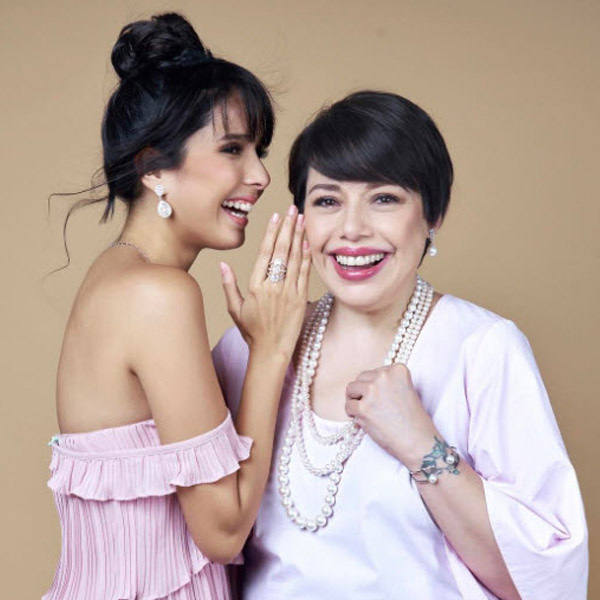 Maxene and Saab always make time to visit their childhood home and spend time with their mother.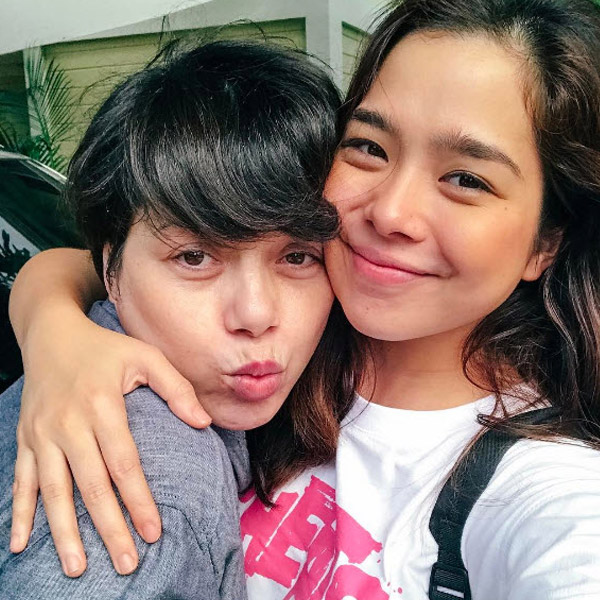 Bettina Carlos and Gummy Carlos
Bettina and Gummy are each other's partner-in-crime.
The single mom is Gummy's pillar of support and number one fan in the her gymnastics class.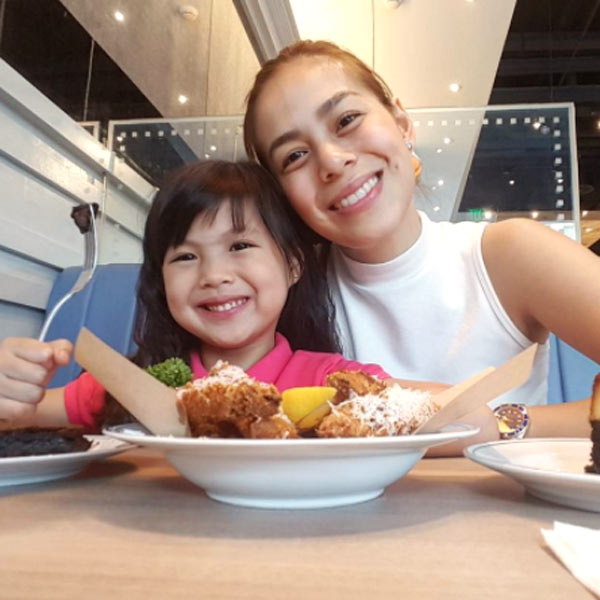 Bettina gloats that her six-year-old daughter appreciates food as much as she does.
They have the best of times in the kitchen, cooking and baking.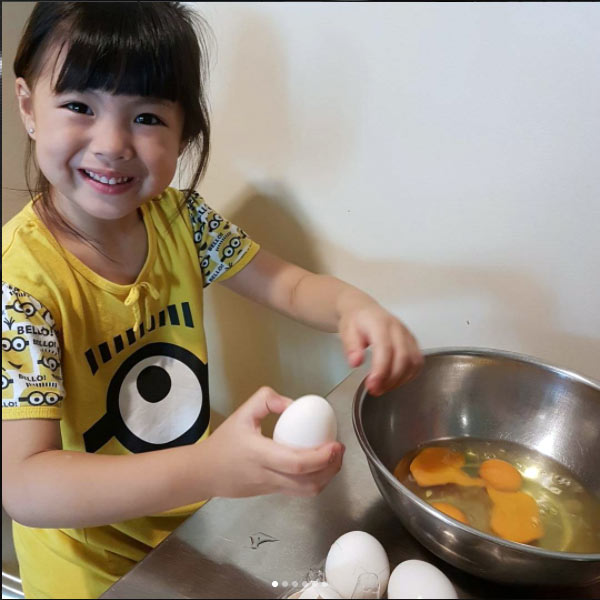 Sharon Cuneta, KC Concepcion, and Frankie Pangilinan
Like her mother, KC loves music and acting.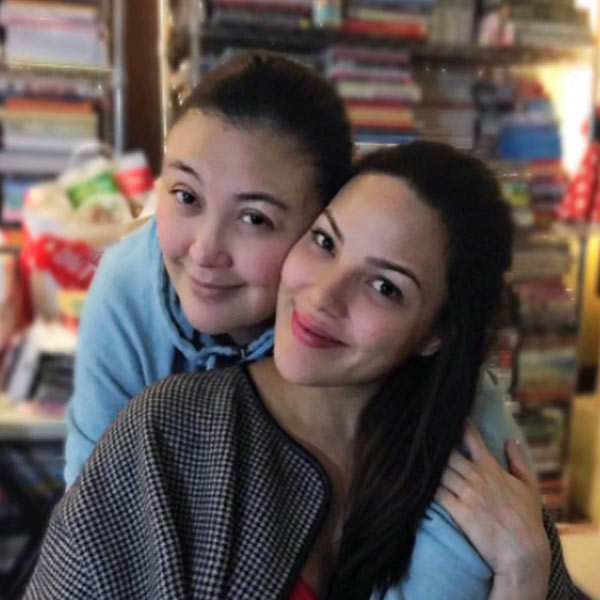 Sharon's second daughter Frankie is slowly making her way into the limelight.
Frankie, the Megastar's daughter with her husband, Senator Kiko Pangilinan, has guested in Sharon's television projects and shown she has inherited her mother's singing talent.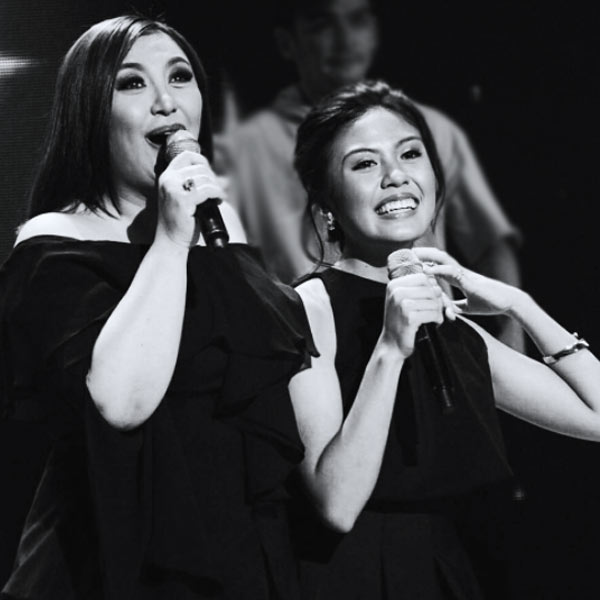 Zsa Zsa Padilla, Karylle, and Zia Quizon
Zsa Zsa's two daughters Karylle and Zia are treading their own paths in the local music scene.
Karylle has made a name for herself here and abroad, and was the lead star in the Singaporean musical drama The Kitchen Musical back in 2011.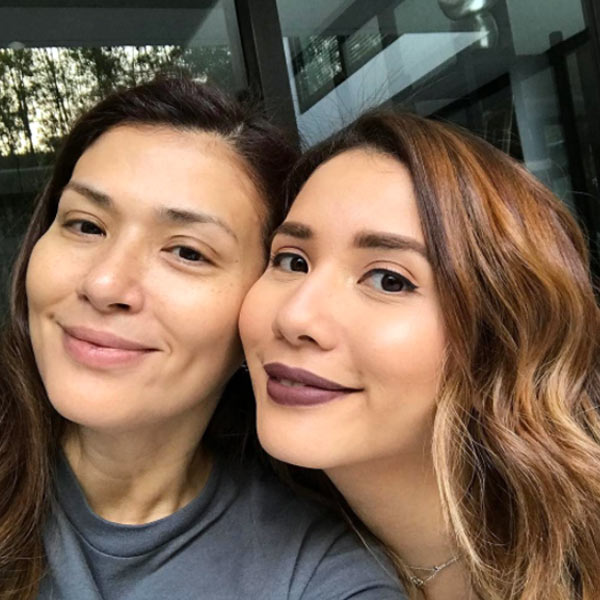 Zsa Zsa's youngest daughter Zia is a singer-songwriter.
Zia's latest single, a cover of the Rivermaya classic "Umaaraw, Umuulan," was the theme song of the recent rom-com flick Luck at First Sight.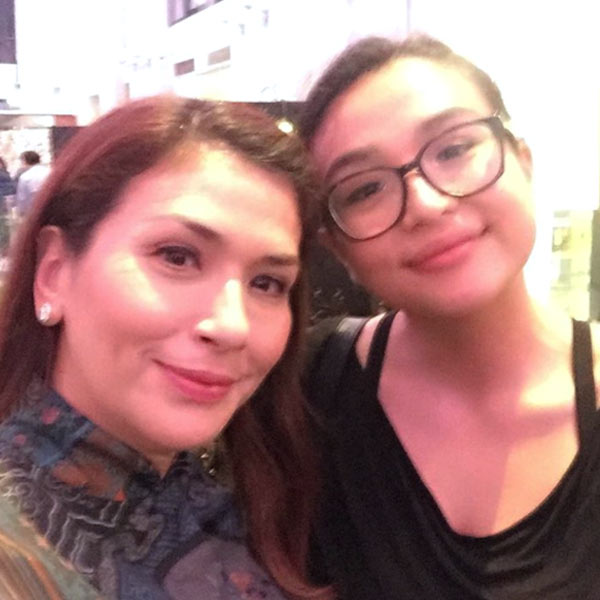 Dra. Vicki Belo and Cristalle Belo
Through all the years she spent expanding her beauty empire, Dra. Vicki Belo shared the journey with her eldest daughter, Cristalle Belo.
They have been each other's confidantes.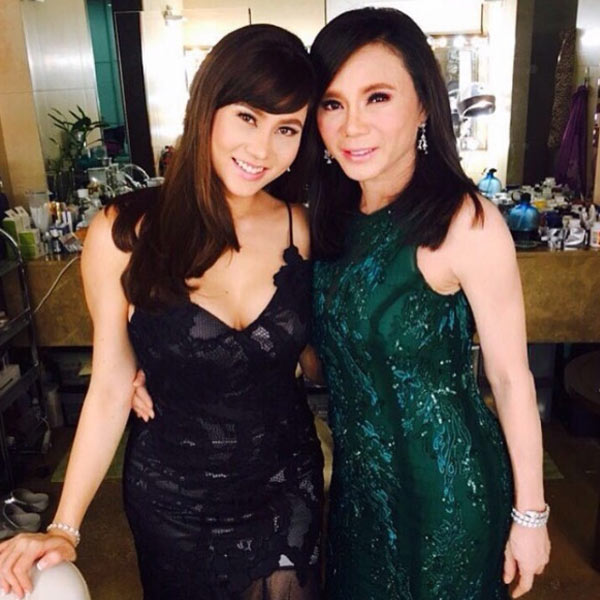 For Cristalle, her mother is her best friend. At her wedding, Vicki was her Matron of Honor.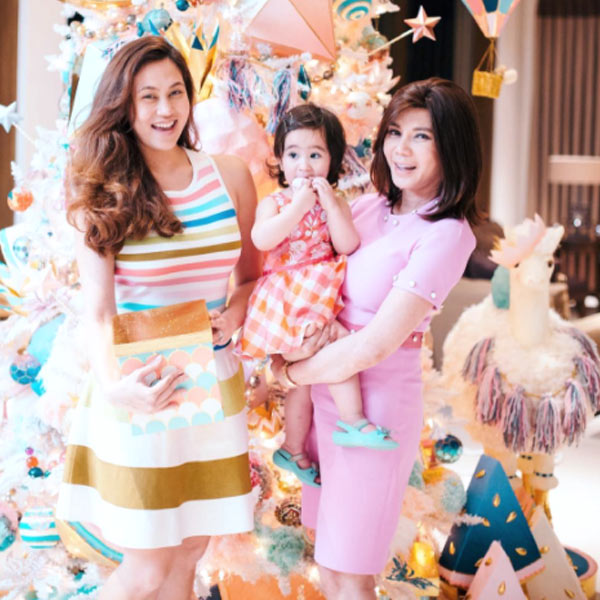 Annabelle Rama, Ruffa Gutierrez, Lorin Bektas, and Venice Bektas
Annabelle Rama is one tough act to follow.
Her feisty spirit makes her a force to be reckoned with.
She raised her only daughter Ruffa to become the strong woman that she is now.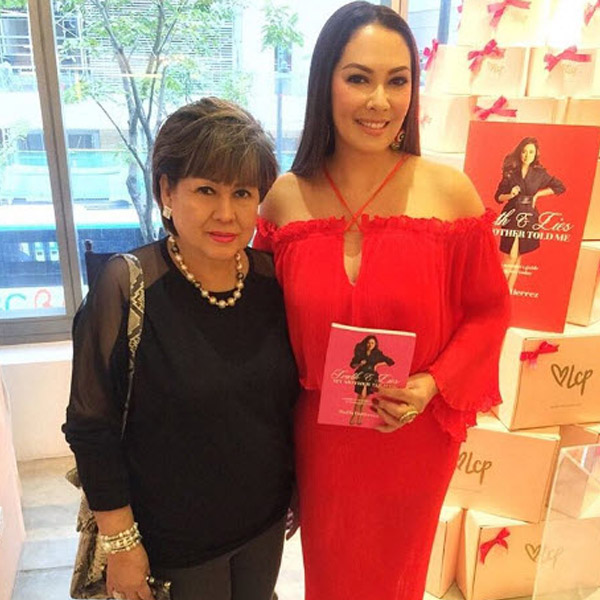 Ruffa is a proud and doting mom to two millennial daughters: Lorin, 13, and Venice, 12.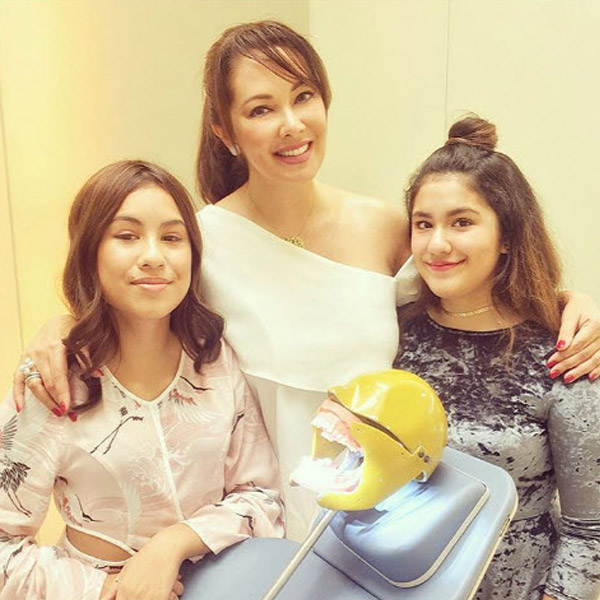 Lotlot de Leon and Janine Gutierrez
Acting was a given prospect in Janine's future, but her mom made her promise she would finish her studies first.
Janine graduated with a degree in European Studies from the Ateneo de Manila University.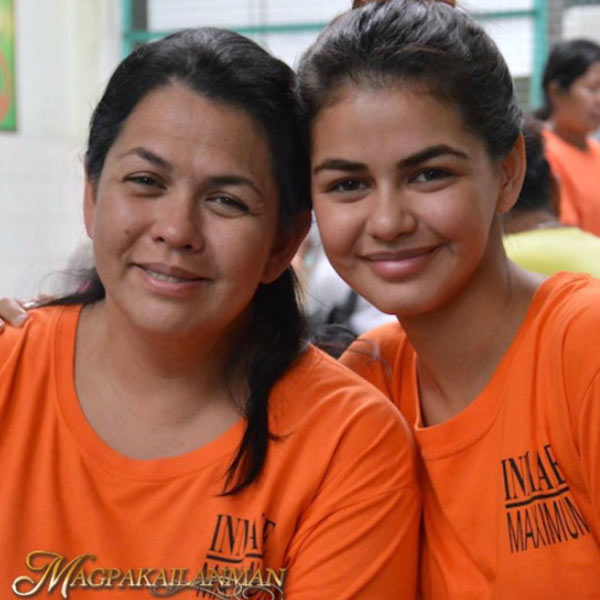 Next thing, Lotlot's daughter has become one of showbiz's It girls.
Her striking resemblance to her grandmother Pilita Corales made Janine a beauty to behold.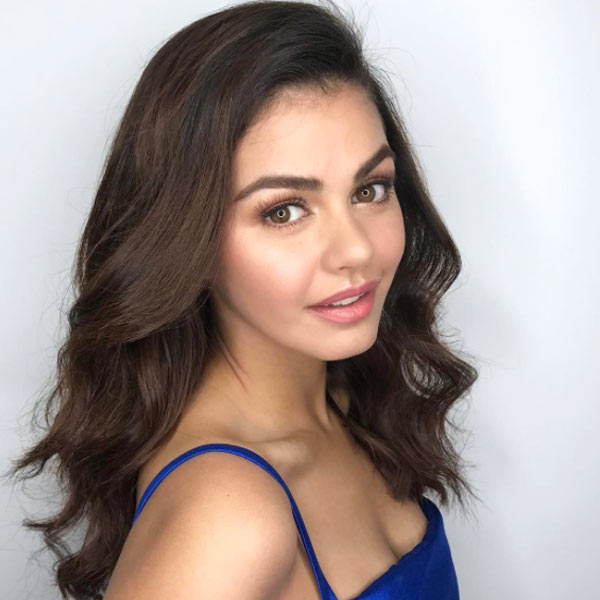 Sylvia Sanchez and Ria Atayde
One of the things Sylvia is most thankful for is having her older daughter Ria as her "proxy" around the house when she's at work.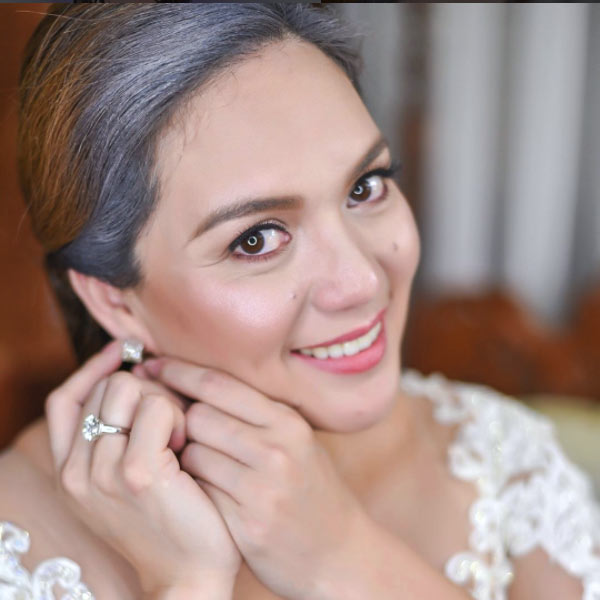 Now that Ria is pursuing a career in acting, along with her brother Arjo, she finds inspiration in her mom
She currently appears as Gia in ABS-CBN's My Dear Heart.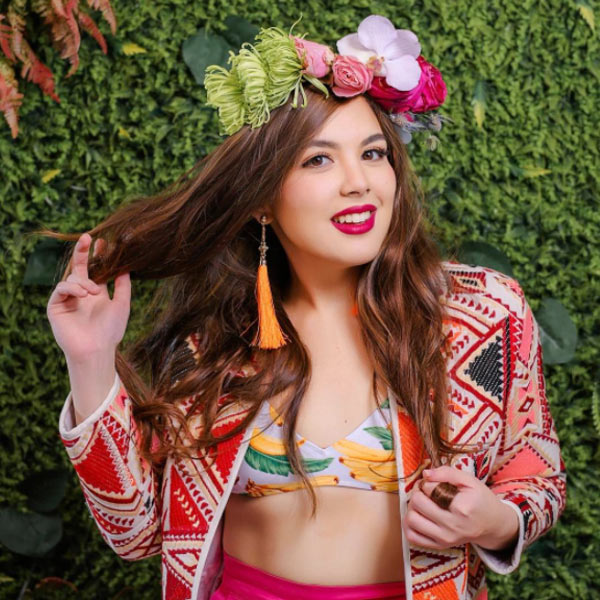 Janice de Belen and Inah de Belen
Janice's eldest daughter Inah is one of showbiz's newest faces.
Encouraged by her mom, Inah is poised to carve her own name in the industry, but admits she still has much to learn about acting.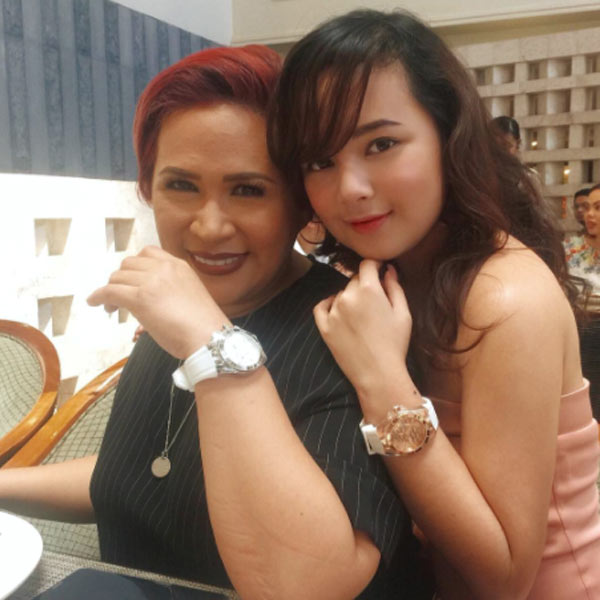 Inah had her first major teleserye role in the defunct GMA-7 afternoon series Oh, My Mama.
She's currently part of the Kapuso primetime series Encantadia.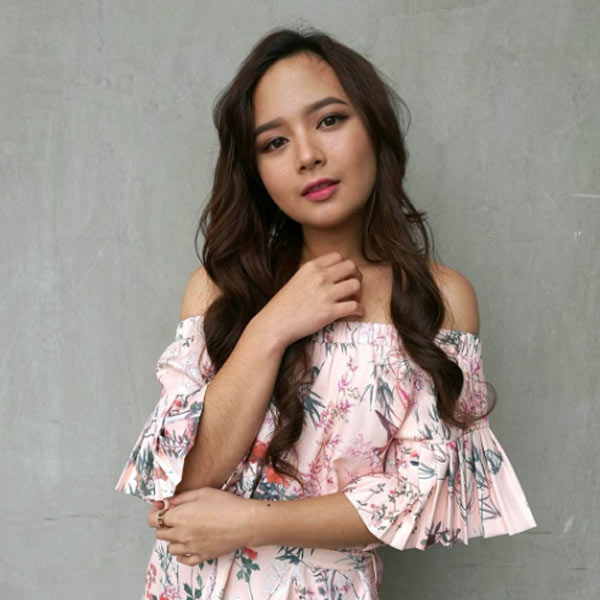 Andi Eigenmann and Ellie Eigenmann
Andi and Ellie are both free spirits.
The world is their playground, and their favorite place to explore is the sea.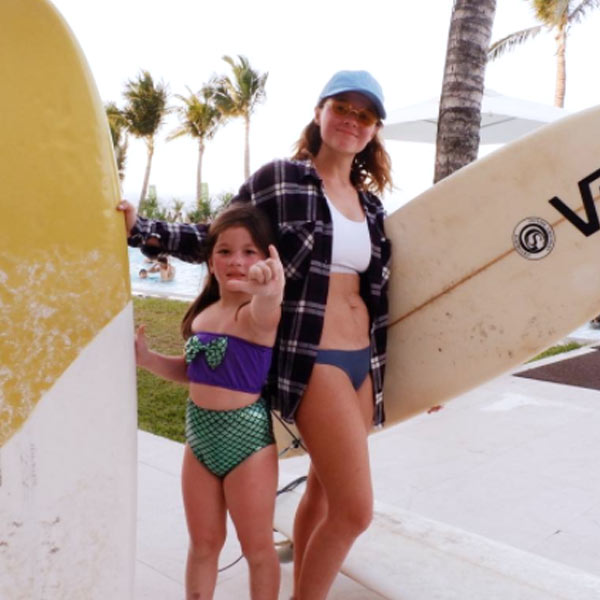 Cheska Kramer, Kendra Kramer, and Scarlett Kramer
Cheska calls her two eldest daughters Kendra and Scarlett her "pride and joy."
And one reason why she doesn't want to have a television project, "I want to be there for them while they're not in big school yet.
"I want to be their kikay buddy, their playmate...I want them to enjoy childhood with me," she told PEP in a previous interview.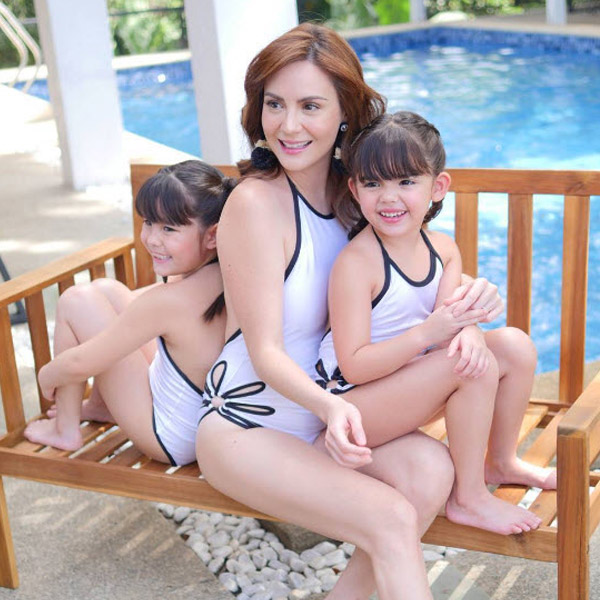 Bianca Gonzalez and Lucia Intal
If there is one takeaway from the mother-daughter tandem of Bianca and Lucia, never mess with the mom.
Like every kind of mother, Bianca will protect her child at all costs.
Bashers, beware!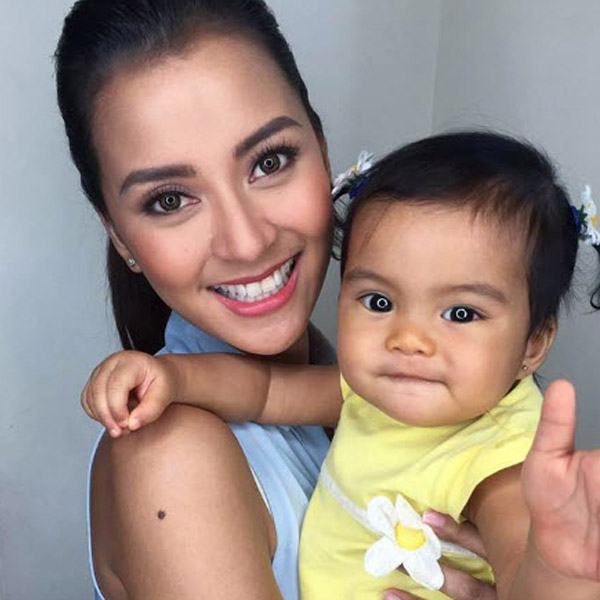 Cristine Reyes and Amarah Khatibi
Cristine has found a mini-me in her two-year-old daughter Amarah.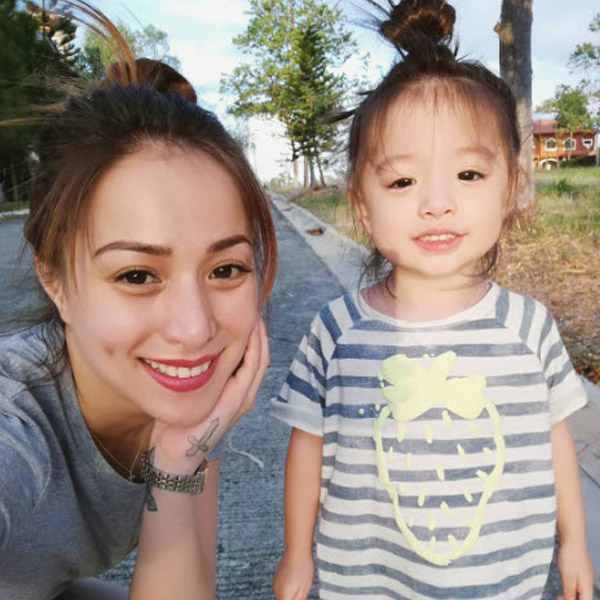 Ara Mina and Mandy Meneses
Ara Mina and her daughter Mandy are also constant twinning buddies.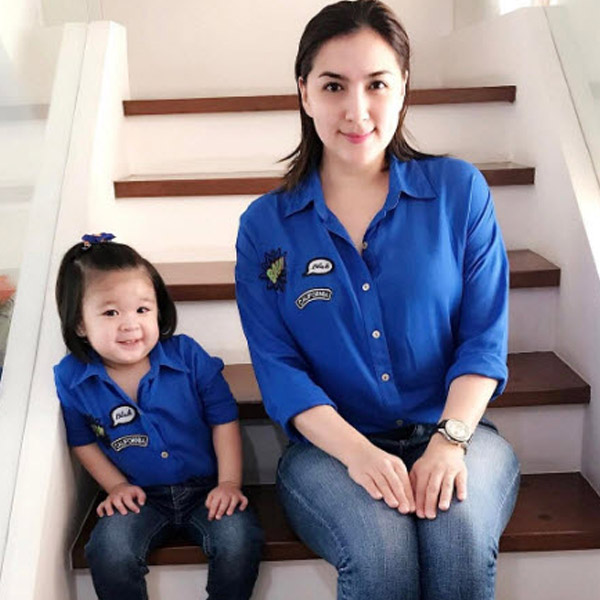 Angel Aquino, Iana Bernardez,and Thea Bernardez
Angel's two daughters Iana (middle) and Thea (left) share their mother's advocacy to help improve the lot of less fortunate Filipinos.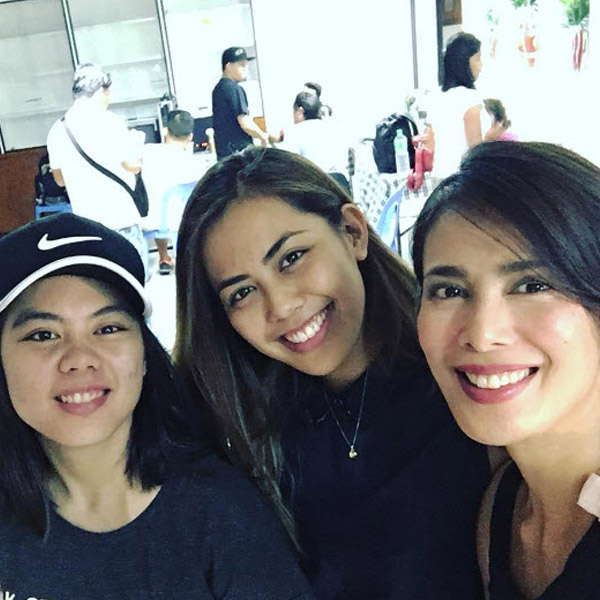 Lea Salonga and Nicole Chien
In school, Nicole uses her dad's surname Chien, so when she got elected as her class' president, the world-class singer proudly pointed out that her 11-yea-old daughter won because she was "friendly popular," and not because she was Lea Salonga's daughter.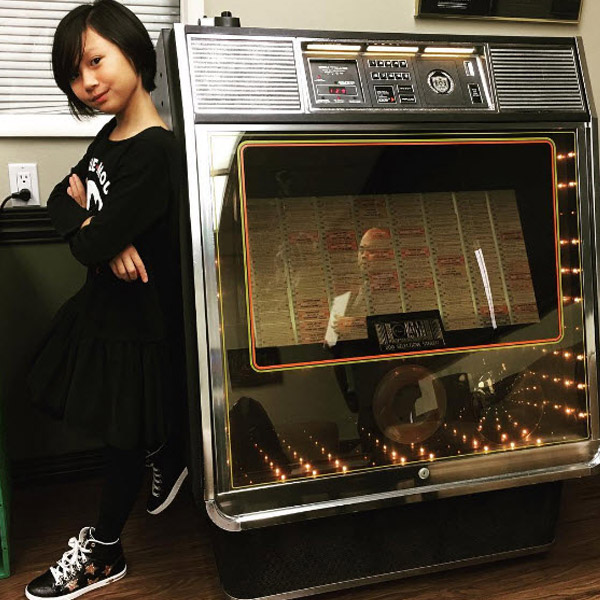 Now and then, Nicole joins her mom on stage during her concerts.
Andi Manzano and Olivia Reyes
At the tender age of two, Olivia is already like her mom Andi: a social media star.
Olivia is one of Instagram's favorite celebrity kids.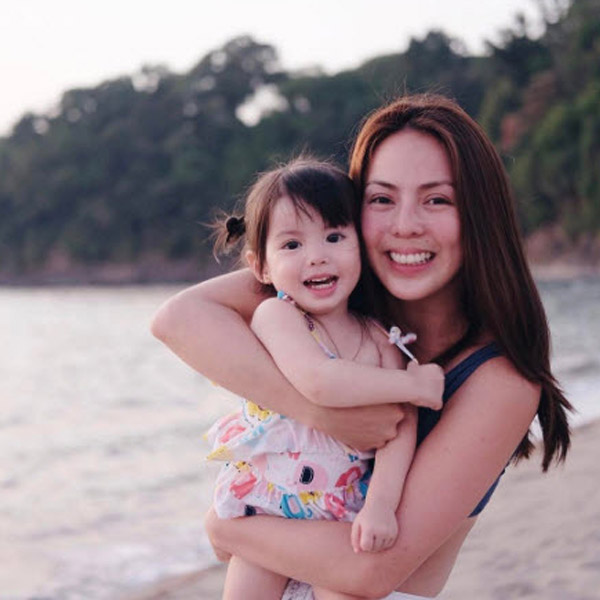 Beauty Gonzalez and Olivia Crisologo
Newly married Beauty and her daughter Olivia are travel buddies.
Together, they have had many beach adventures here and abroad.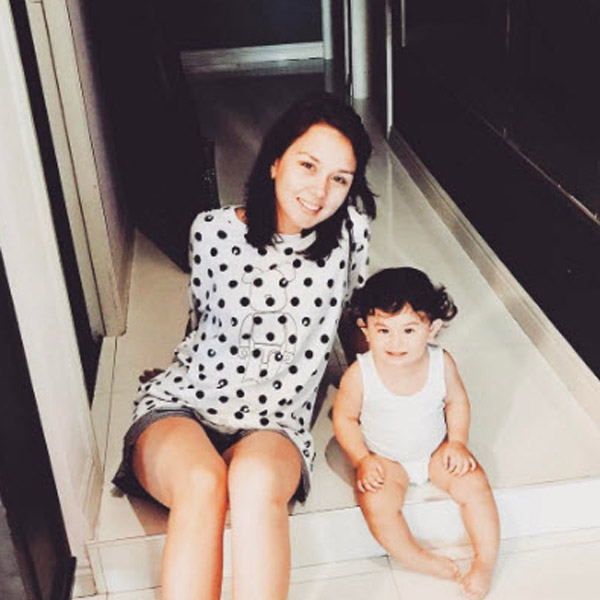 Shamaine Buencamino and Delphine Buencamino
Mother and daughter are major players in the local theater scene.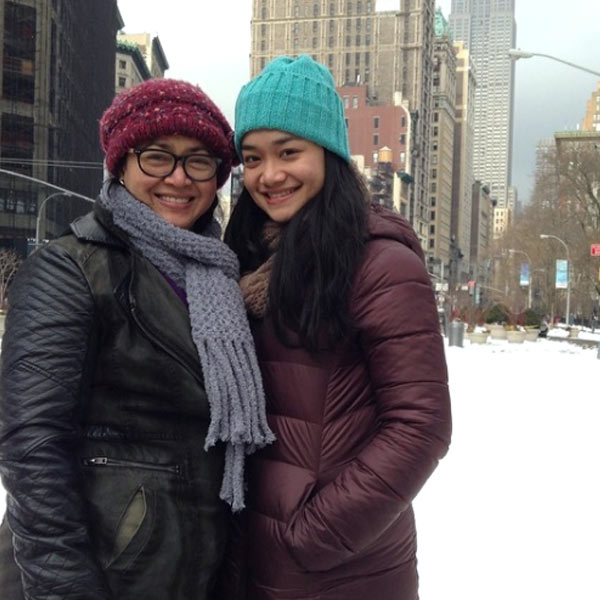 Theater is a key element in the lives of esteemed stage actors Nonie and Shamaine Buecamino.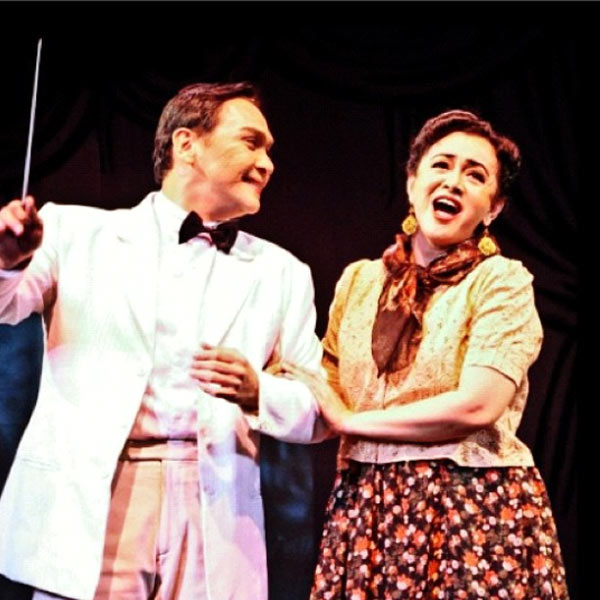 It comes as no surprise that their love for the stage has rubbed off to their eldest daughter Delphine (middle).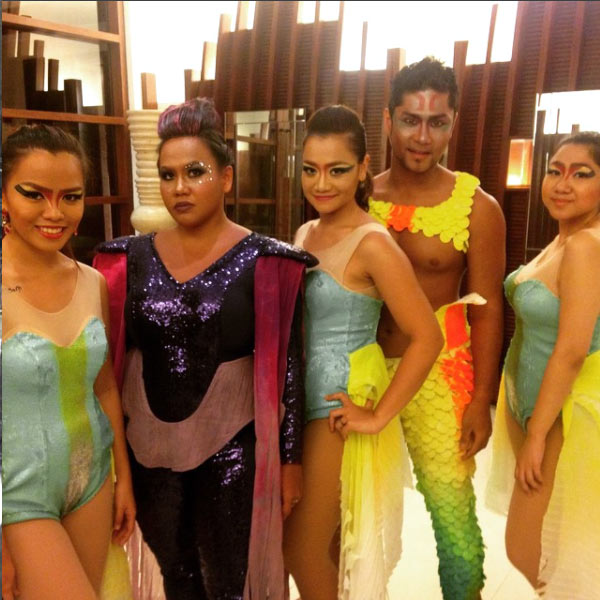 Maricel Laxa, Ella Pangilinan, and Hannah Pangilinan
Fitness is a big part of this team of mom and daughters.
Both Ella (middle) and Hannah (left) have participated in major triathlons with their parents.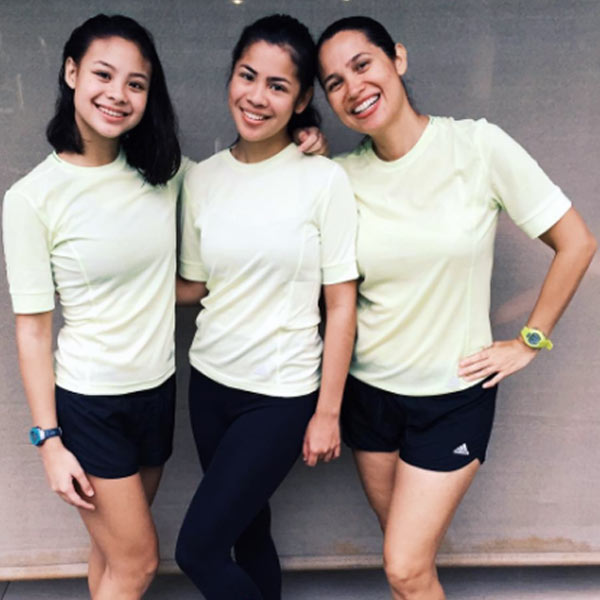 Last September 2016, Ella and Hannah competed in the Cebu Ironman Relay with their dad, Anthony Pangilinan.
Ella hurdled the 21-kilometer run, while Hannah took on the 1.9-kilometer swim.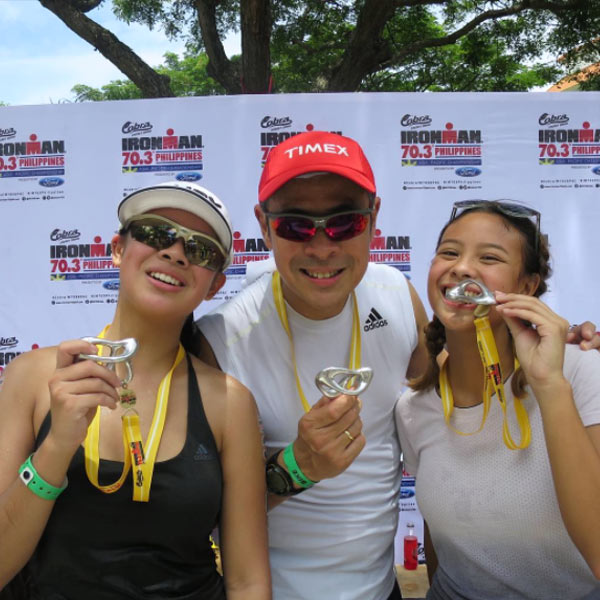 Tweetie de Leon and Sabina Gonzalez
One of the top models back in the 1990s, Tweetie certainly has paved the way for her daughter's entry in fashion.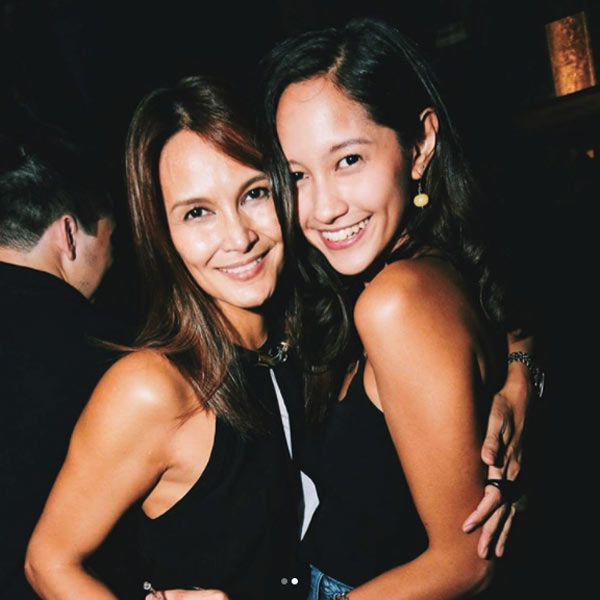 Sabina is starting to make waves as a young model while completing her bachelor's degree in Architecture.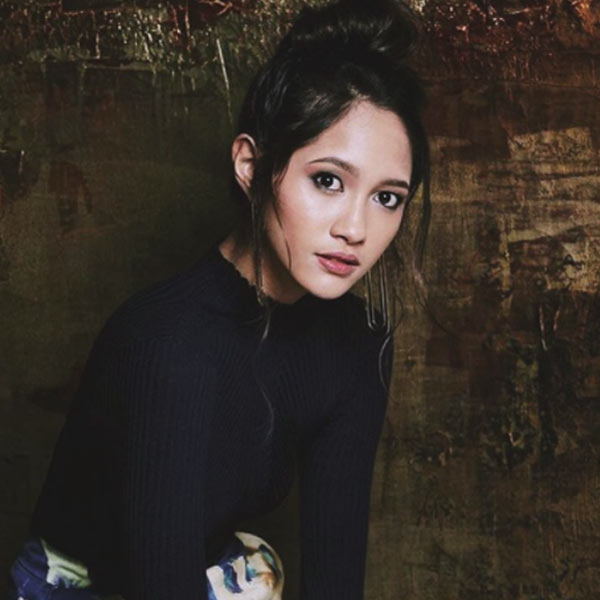 Melanie Marquez and Michelle Dee
Melanie Marquez has passed on her height and beauty queen looks to her daughter, Michele Dee.
The 20-year-old has stirred a lot of interest in the fashion world, and is Bench's newest billboard headliner.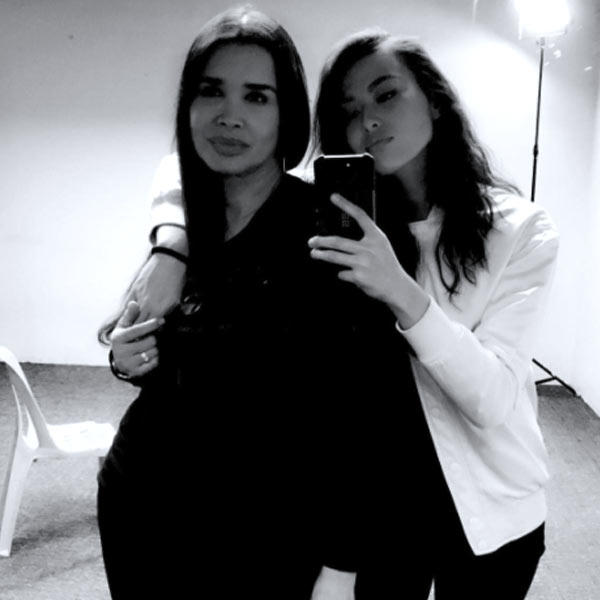 At five feet and 10 inches tall, Michelle is a shoe-in for a beauty queen title. But she's sticking to modeling for now.