Vicki Belo and Hayden Kho Jr. are now "off the market."
The couple sealed their 12-year roller-coaster relationship by tying the knot in a civil wedding officiated by Makati City Mayor Abby Binay on June 21.
Of course, their little one Scarlet Snow came to witness the milestone.
In her Instagram post, Dra. Vicki wrote, "I was afraid that I would feel like I would lose my freedom by getting married.
"Instead I feel joyful and free."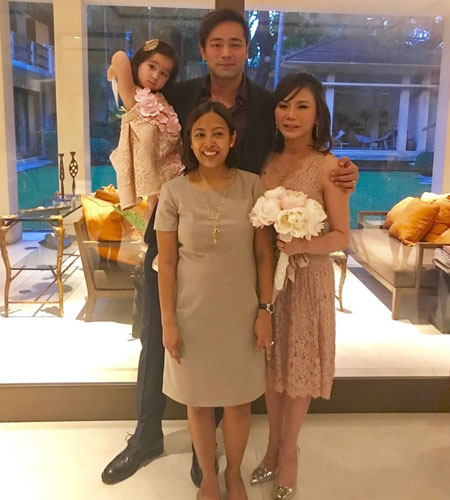 For his part, Hayden posted a photo kissing his bride.
He captioned it with a biblical verse, Genesis 2:24: "Therefore shall a man leave his father and his mother, and shall cleave unto his wife: and they shall be one flesh."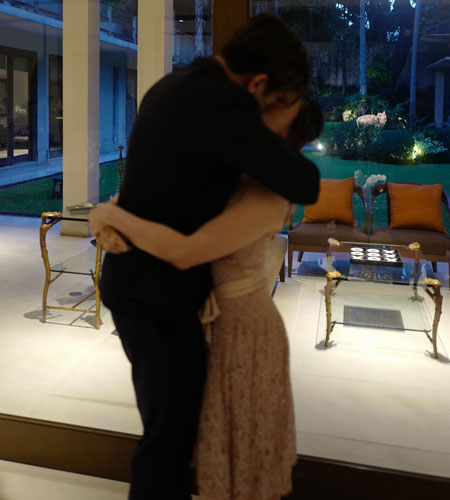 Prior to the public announcement of their civil wedding, Scarlet's Instagram account uploaded a photo of her and mom Vicki twinning in a champagne-colored lace dress.
The caption for the June 21 post: "My happiest moments are when I am in daddy or mommy's arms. What are your happiest moments, people?"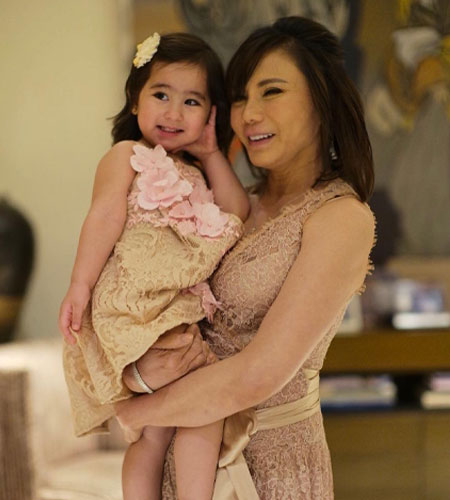 It can be recalled that on April 25, Vicki sent a message to PEP.ph (Philippine Entertainment Portal) confirming her grand wedding in Paris.
A secret message had been sent to the couple's closest friends as an invitation to the wedding.
It read: "This is Scarlet Snow Belo and I would like to invite you to be present when my parents, Daddy Hayden and Mommy Vicki, get married in our favorite city, Paris."
She told PEP that it is going to be a "small wedding."
In a phone interview with the events director and destination wedding designer Javi Martinez, he mentioned that the guest list has 150 names with "no politicians" and "no media."
One of the venue options at present is InterContinental Paris Le Grand hotel.
The wedding will happen either last week of August or first week of September.
Best wishes, Dra. Vicki, and congratulations, Hayden.
This article has been updated after PEP's interview with Javi Martinez- Ed.