KC Concepcion has the sweetest birthday message to her stepdad, Senator Francis "Kiko" Pangilinan, who is celebrating his 54th birthday today, August 24.
Her greeting on Instagram reads, "You are the reason I work extra hard and never take anything for granted.
"I remember being so proud to have a dad to pick me up from school when we lived in Boston a year after you and mom got married.
"It's because of you that my sense of family and identity became complete.
"I appreciate you now more than ever.
"May this year ahead bring you many blessings in disguise.
"We love you so much and appreciate you and all that you've done for the family.
"I'm always praying for overflowing joy to come to you dad!!!"
She added a loving postscript, "Your fifties are going to be great. I believe it!"
KC is the daughter of Sharon Cuneta with her first husband, Gabby Concepcion.
She has three siblings on her mom's side, the children of Sharon and Kiko—Frankie, Miel, and Miguel,
The Kapamilya actress and TV host practically grew up with her stepdad, with her mom and Kiko marrying when KC was just 11 years old.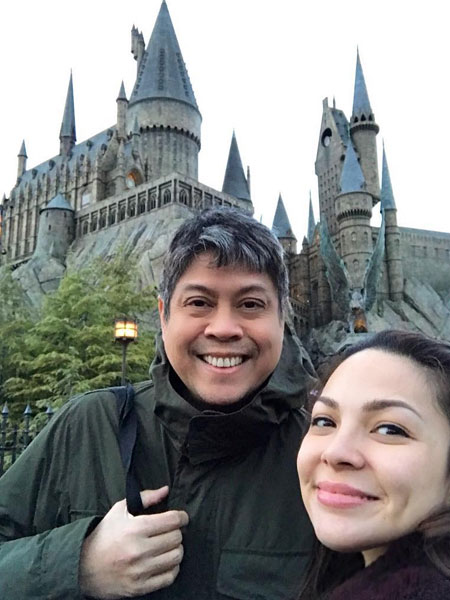 Not to be outdone, the Megastar herself posted a Instagram note to her husband that also thugs at the heart.
It reads, "Thank you for being such a wonderful father to our beloved children.
"No matter where life takes us, I will always love you and appreciate you, and will always be one of your best friends.
"You are a good man with a pure heart, and I pray for your happiness and good health always—and may all your dreams— especially for the country—come true.
"God bless you and be with you always! We all love you!"
Photo taken at Frankie's 16th birthday celebration last December 2016.