Proud parents Maricel Laxa and Anthony Pangilinan could hardly believe that the third of their five kids Hannah was no longer "a baby."
The young blogger's family and closest friends officially welcomed her to adulthood by throwing a tropical-themed party last September 3, 2017, at the Ibiza Beach Club in Bonifacio Global City.
The birthday girl enjoyed this special night with her "crazy, spontaneous and overly-supportive family"
(L-R) Benjamin, Ella, Donny, Mommy Maricel, Daddy Anthony, and Solana.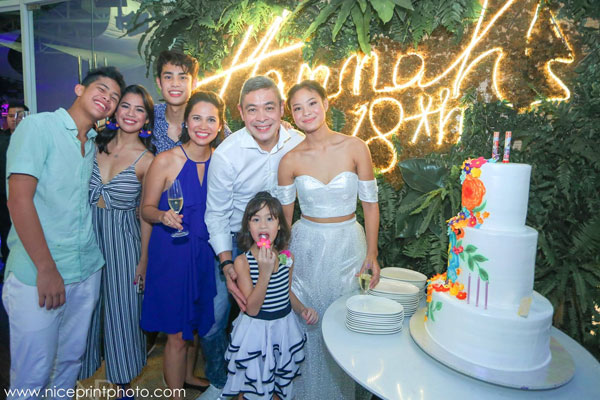 In an Instagram post, the celebrity mom went a bit emotional as she thanked all the people behind her daughter's successful and fun-filled party.
Maricel wrote, "It takes a village and a lot of grace to raise this fine young lady.
"I am deeply honored and humbled to hear all the messages from family and friends about how @hannahpangilinan has made an impact in their lives.
"You truly are special, my love."
She added, "My Mommy heart is full!"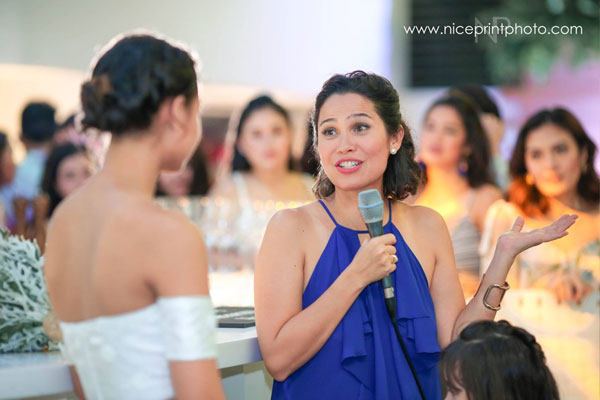 Meanwhile, the short clip uploaded by the event's official photographer and videographer Nice Print Photography showed Anthony giving a short but meaningful greeting.
He told his daughter, "I just wanna say, Hannah, you've always been a friend.
"There's one thing I could say to Hannah... that I'll always be here for you."
The TV host and athlete also made a shout-out to her daughter's future suitors.
"So guys, you're gonna have to go through me."
But prior to that, he and Hannah sang James Taylor's "You've Got a Friend."
Daddy Anthony is also Hannah's sports buddy aside from her Kuya Donny.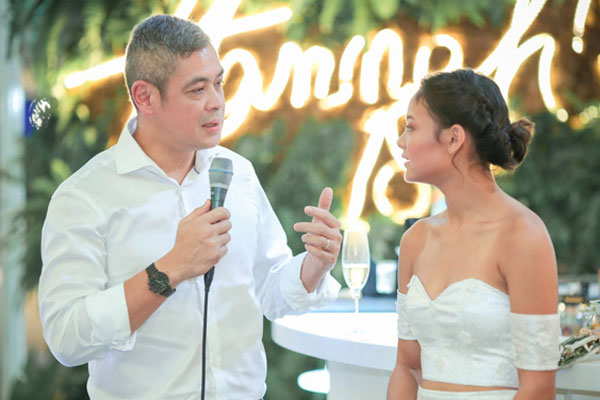 Of course, her Kuya Donny wouldn't let the night pass without giving her a special message.
"But WHY is she already 18 [sad face emoji]
"I can't believe you're all grown up, you're 18, you're a senior."
Extremely proud of his sister's achievements, Donny added, "You're so responsible.
"This is literally something you've worked hard for.
"You are certainly making a name for yourself, just you, Hannah Pangilinan.
"It's just you, Hannah."
He teased, "P.S. Easy lang with the boys pls."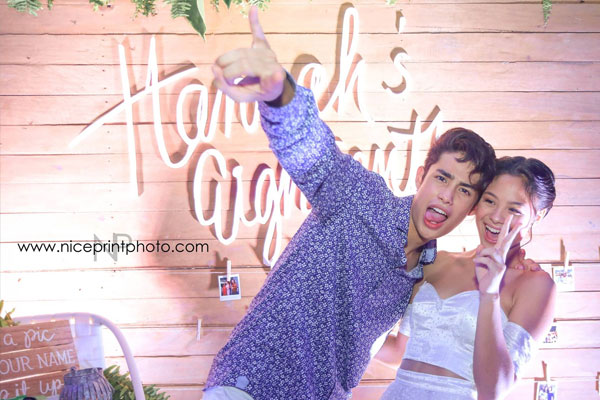 Before her day ended, Hannah left an appreciation post on her Instagram account.
Referring to this picture, she wrote, "Candid and loving it.
"This is my crazy, spontaneous and overly-supportive family that I can't help but love.
"What I love about this photo is that it genuinely captures the relationship I have with my family."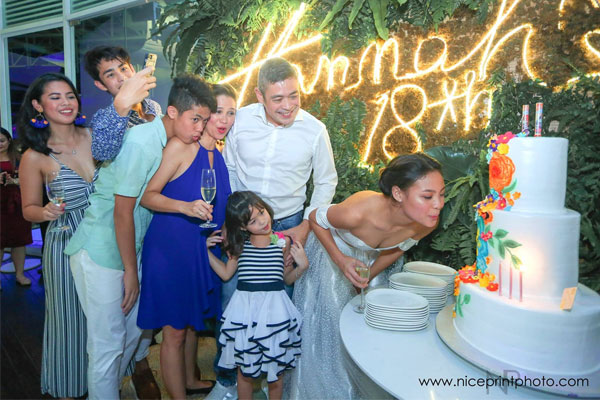 Happy 18th birthday, Hannah!