Remember Marlou Arizala's pronouncement when he relaunched himself as Xander Ford?
In a Facebook post, he declared, "Marlou is dead!"
And that became the concept of a partygoer who made a dramatic entrance at The Sentral Bar's Annual Halloween PURGE party on Saturday night, October 28.
This partygoer arrived as "Xander Ford" in a coffin, which was brought to the venue by a hearse.
Watch this video uploaded by Facebook user Joel Sarimos on Sunday, October 29,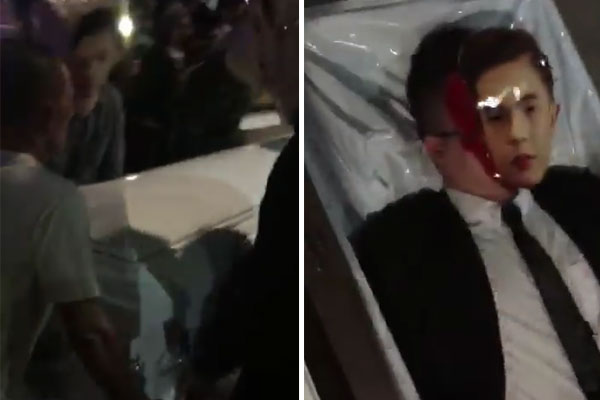 At press time, Joel's post has been shared more than 700 times, and viewed 60,000 times.
Check out Joel's Facebook post below: