Nikki Gil-Albert is almost ready to pop!
Before the 30-year-old actress-host gives birth to her and husband BJ Albert's first baby, she received a safari-themed baby shower from her in-laws.
The venue was decked in colorful elements of trees, soil, and sky.
Cupcake toppers in the shape of safari animals like zebras and elephants (in party hats, of course!).
Guests were given stuffed baby tigers and leopards.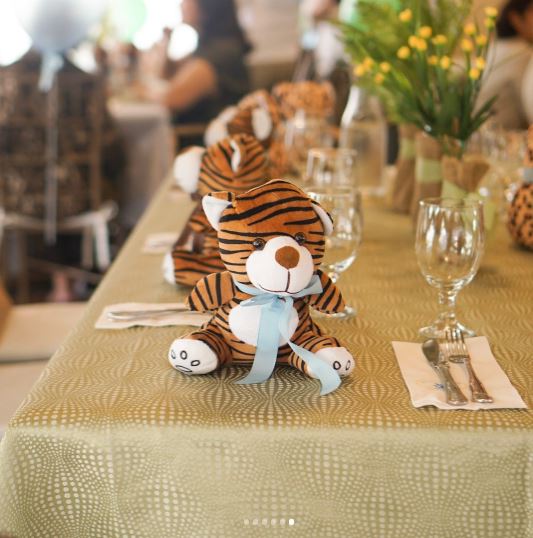 BJ's mom, Lily Chan (sister of singer Jose Mari Chan), hosted the baby shower games.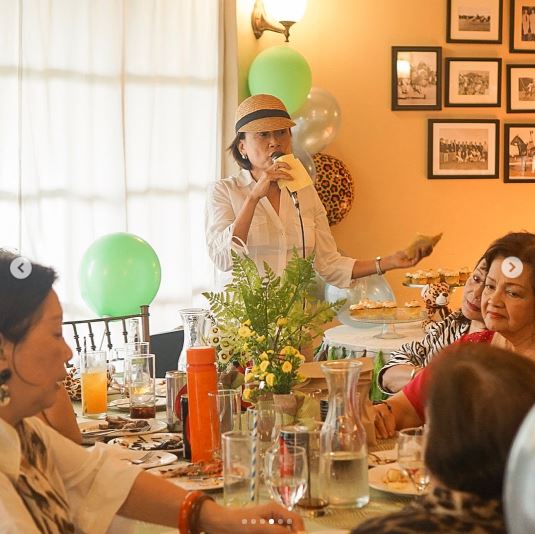 Nikki's family and friends came dressed for the occasion, donned in animal-print dresses and tops in khaki and brown tones.
Nikki herself wore an olive green dress that hugged her belly perfectly, a brown printed cover-up, and a gold elephant-head chunky necklace.
The mama-to-be is excited to see their bundle of joy, describing herself as "transitioning from Hassle Tita to Hassle Momma."