Back when social media was not invented yet, there was no way the stars' wedding photos could be viewed unless they were featured in magazines and broadsheets.
At the time, most weddings were strictly private occasions.
But with Instagram, Facebook, and Twitter becoming popular platforms for greetings and heartfelt messages during special occasions, these precious photos often found their way to the internet.
Check out the throwback photos of these stars whose love continues to endure to this day.
AGA MUHLACH AND CHARLENE GONZALEZ
The couple will be celebrating their 17th anniversary on May 28, 2018.
Charlene and Aga tied the knot in Baguio City.
RICHARD GOMEZ AND LUCY TORRES
This was an article published on The Philippine Star which Richard posted on Instagram.
His caption: "I know this story so well but after reading Lucy's article it made me cry. I kissed her in bed beside me."
The actor married Lucy Torres in Ormoc City on April 28, 1998.
The couple are celebrating their 20th wedding anniversary this year.
DAWN ZULUETA AND ANTON LAGDAMEO
Dawn posted this to commemorate her 19th wedding anniversary last 2016.
The actress became Mrs. Anton Lagdameo in December 1997.
Her caption, "We'll be newlyweds until we're old and senile."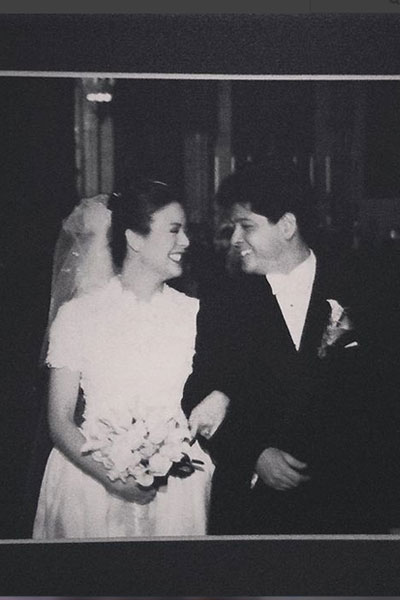 JANNO GIBBS AND BING LOYZAGA
The actress-host posted this on her Instagram account last January 6, and captioned it with three heart emojis.
Meanwhile, her husband Janno wrote a beautiful message for his wife: "We took the plunge 27 yrs ago! We've sunk, swam, drifted, and floated.
"Been stranded, marooned, swept away, and resuscitated..but still..we sail"— Janno Depth
"Happy Wedding Anniv, Mom."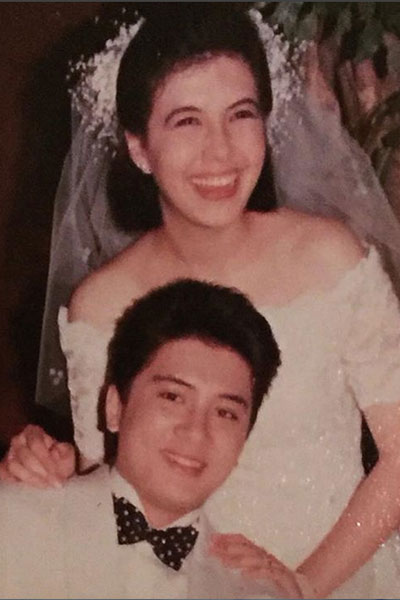 CRISTINA GONZALEZ AND ALFRED ROMUALDEZ
The actress-turned-politician wed Alfred Romualdez in Tacloban City "17 years ago."
Cristina posted this photo on her Instagram back in 2016.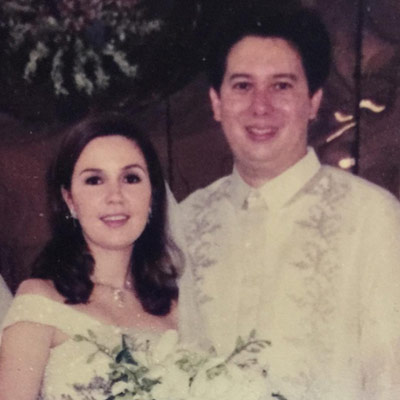 MARICEL LAXA AND ANTHONY PANGILINAN
Maricel and Anthony celebrated their 24th anniversary last December 19, 2017.
Posting this photo in 2015, the former actress remarked, "We are 22! Yes, we have made it this far and all by God's grace."
The couple have five kids.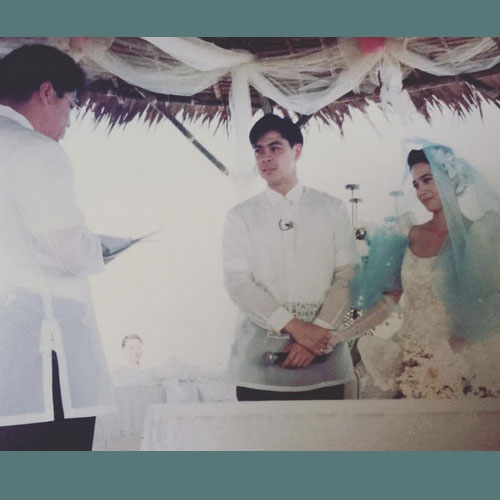 DONNA CRUZ & POTENCIANO "YONG" LARRAZABAL III
The former actress-singer married the doctor on September 19, 1998, at the Basilica de San Sebastian Church in Manila.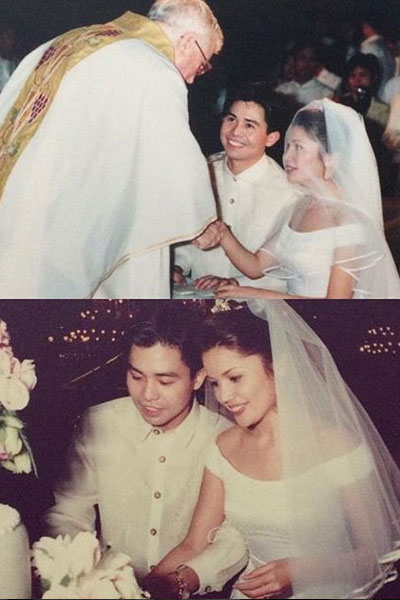 GARY ESTRADA AND BERNADETTE ALLYSON
The actor-politician and his actress wife will be celebrating their 16th wedding anniversary this 2018.