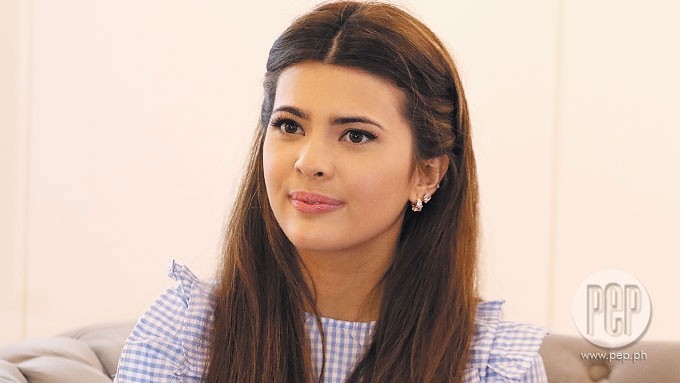 IMAGE Noel Orsal
---
Model-turned-beauty-queen Katarina Rodriguez is not bothered by all the bashing going on in social media, and even liking some of them.
"If it's really bad, I just delete it," she casually tells PEP (Philippine Entertainment Portal) at the Keds Ladies for Ladies Talk event in ASPACE Greenbelt, Thursday, March 22.
How can she be so cool about something that other celebrities and public figures find unnerving?
"Kasi I studied high school sa [United] States, medyo matapang ang mga high schoolers sa States.
"So I experienced a lot of bullying, and these were people I saw day to day," she reveals.
She says about her high school bullies, "I thank them though. They really gave me tough skin.
"I remember in high school, there was a group of girls… they would just call me all sorts of names."
She adds that these girls went out of their way to make fake social media accounts to taunt her.
"They'd say these things about me. And in my room, I'd cry."
Instead of reacting, Katarina has used that experience to become a better person and succeed in life.
Katarina went on to become Asia's Next Top Model 2014 second runner-up, then Binibining Pilipinas-Intercontinental 2017, and first runner-up Miss Intercontinental 2017.
The tables have turned, her previous tormentors have become her admirers.
"And you know what's funny? Now they message me on Instagram, they're like, 'Hey, Kat how are you, blah-blah-blah, you're doing so well, this and that…'
"And me naman, I'm not bitter, but it's, like, 'What do you want, what did you want?' I don't reply to them.
ADVERTISEMENT - CONTINUE READING BELOW
"I just read it and I laugh kasi I wanna be, like, 'Hey, thanks for calling me this and that, one time at 11th grade.'
"I don't [say that] naman, but things come around… they always come around. So, make sure when you give, it's always good things."
ADVICE FOR THE BULLIED. Katarina tells young kids who are being bullied to tough it out.
"I think everyone, as bad as it sounds, should go through it so they can gain that tough skin and prepare them for life later on," she explains.
"If they're saying things, just ignore them. The best thing you can do is ignore.
"If you feel like you need to fight back 'cause it's too much na, you fight back.
"I think listening to yourself is what is very important... But also, take precautions.
"Just relax. First, calm yourself down.
"If somebody's bullying you, saying things, relax muna. Don't be so impulsive yet.
"If you feel like you really need to confront this person, you confront them.
"If it makes it worse, okay, lie down. You have to feel out situations.
"And then do think being really present in the moment .
"Really feel, what you need to feel is important in stuff like that."