A few days before the big day, Coleen Garcia was given her Despedida de Soltera last night, April 14, 2018, in Casa Ibarra, Pasay City.
Asked if the bride-to-be started having pre-wedding jitters, the Kapamilya actress said, "The overflowing emotions are all coming in, it's a lot of everything.
"It's really just nice having our family together, and this is just a taste of what we're gonna have at the wedding."
Billy's parents, who flew all the way from Texas, joined the fun and games during the short program.
The engaged couple with the Crawford and Garcia families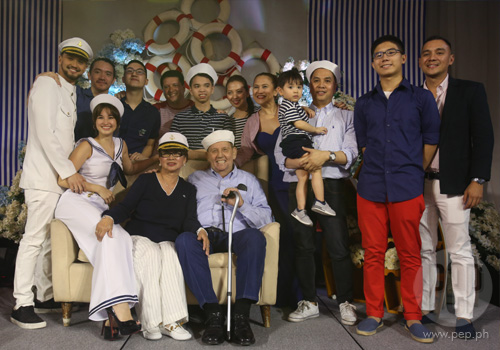 Coleen's mom Maripaz Magsaysay organized the soltera.
In a short interview, Mommy Maripaz explained why she got a bit emotional during the picture-taking.
"Kasi ano, e, the planning is really hard pala lalo na pag palapit nang palapit. 'Tapos hindi maiwasan yung miscommunication or misunderstanding, 'tapos we patched things up.
"Alam mo yun, sobrang unconditional love, patience and everything just to make everything work out.
"Kaya sobrang so much love lang tonight."
Coleen's mom and dad Jose Garcia, who separated when the Kapamilya actress was nine. Her mom is now happily married to Pinoy Big Brother Season One housemate JB Magsaysay, while her dad has remained single.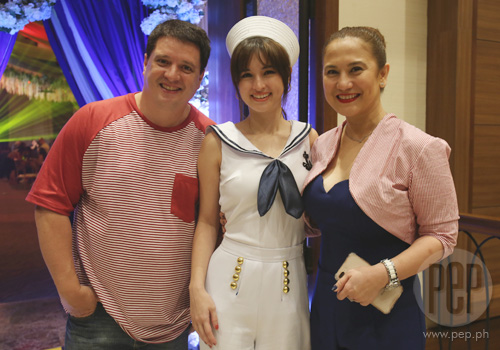 On the event's theme, Coleen explained that anchor is her favorite symbol because it symbolizes "strength and stability."
Smiling, she added, "I had tattooed it on my back 'tapos ginaya ako ni Billy, he got the same tattoo on the same part on his back, so now it's kind of like strength and stability together as a union."'
With the expertise of Gideon Hermosa, Mommy Maripaz successfully pulled off her daughter's desired theme.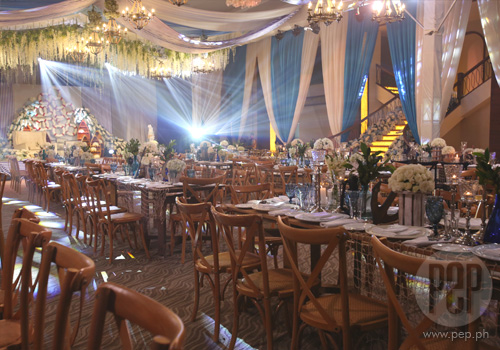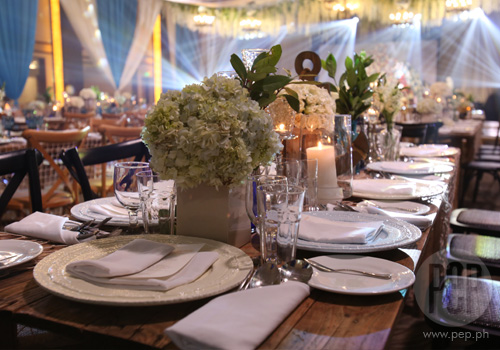 Soon-to-be Mr. and Mrs. Billy Crawford had a cake-slicing rehearsal of sorts.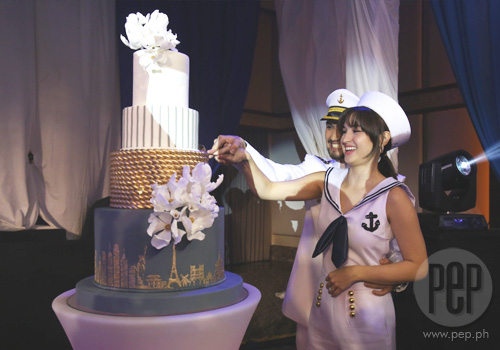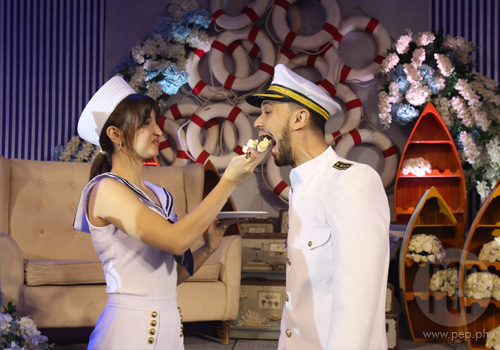 Billy and Coleen chose to keep their wedding date and venue a secret.