On April 18, Lilly Feather, the daughter of John Prats and Isabel Oli turned two.
To celebrate her birthday, they prepared an "intimate surprise," and transformed a nook in their house into a "zoo-animal themed birthday dinner" for the Prats and Daytia families.
The birthday girl was "stunned" when she saw the set-up.
Here's the backdrop with what appeared to be paper maches of zebras, lion, flamingos, and giraffes.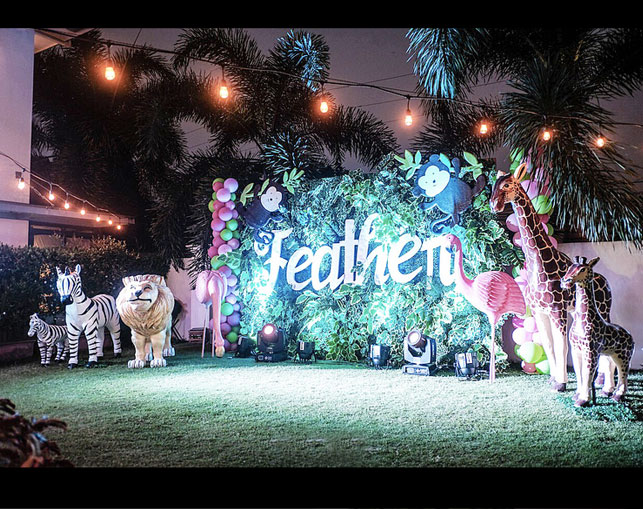 The ceiling decors—Japanese lanterns, honeycomb balls, and balloons—made the small venue looked festive.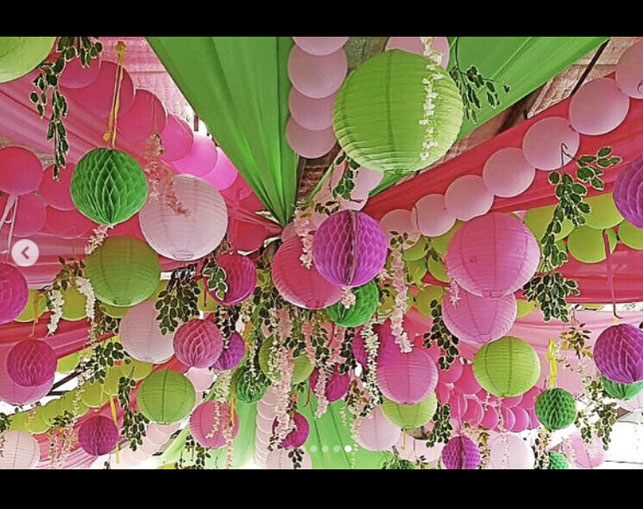 There was even an entrance.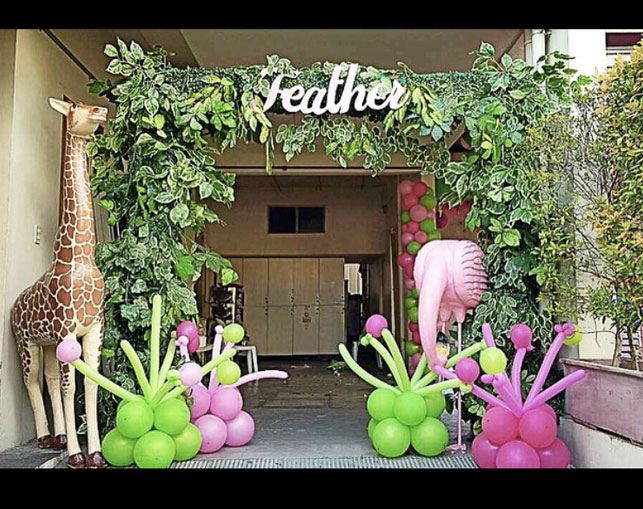 And what's a birthday party without a cake?
Isabel was "really kilig and happy."
But of course, the star of the party was Feather, who wore two outfits courtesy of Baby Jane.
One of them was a five-layered lace dress (R) which had matching accessories.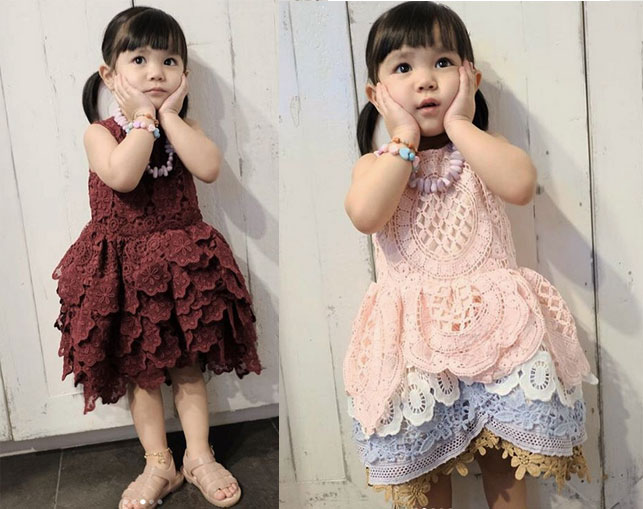 The guests left with this toiletry bag...
...wall clocks, pillows, and pouches.
Feather "hoarded" these squishy plush pillows.
Isabel wrote, "Ayaw niyang mamigay sa amin..."
The tot also couldn't stop swiping the sequins because doing so would reveal her name: Feather Prats.
Happy birthday!