It's every parents' dream to give their children an unforgettable party.
In the Philippines, it's quite normal for Filipinos to celebrate the 1st, 7th, 18th (for girls), and 21st (for boys) birthdays. Each birthday marks a significant stage in a person's life—babyhood, school age, and coming of age.
On March 15, Filipino-Chinese entrepreneur Wilbert Tolentino pulled out all the stops for the baptism and first birthday of his son, Baby Willard King. He threw a party worth PHP2 million.
PEP.ph (Philippine Entertainment Portal) had a short chat with Jamie Liz Castillo of Kisses and Smiles Events who helped Wilbert organize the party for his son.
Here are some of the highlights of Baby Willard King's party:
Wilbert's closest friends and family attended his baby's baptism at Our Lady of Mt. Carmel Shrine in Quezon City.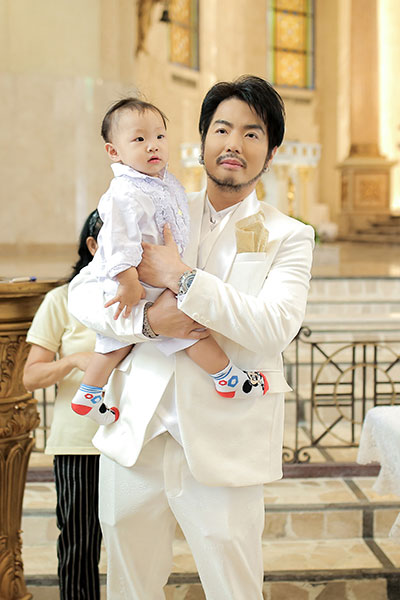 The former Mr. Gay World Philippines national director put up a website, www.willardking.com, which served as the official invitation. The website also showed 59 pairs of "royal court" members, the ninongs and ninangs of Baby Willard.
After the baptism rites, Wilbert went straight to Oasis Events Place for the birthday party attended by 400 guests.
The 42-year-old Filipino-Chinese businessman picked the royal theme for his son's first birthday celebration. The inspiration came from his baby's name.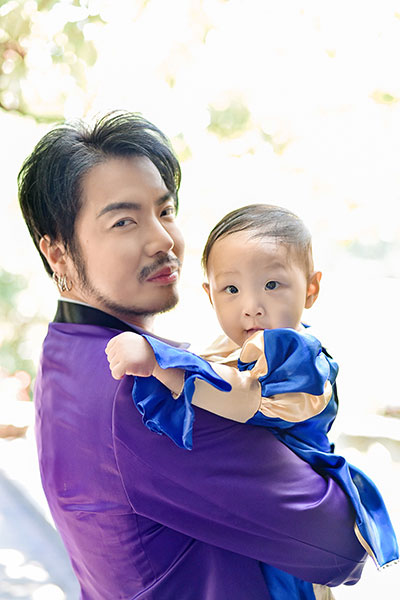 The venue was turned into Baby Willard King's very own mini-kingdom complete with a castle set-up, a carriage, drapes, banners, jesters, magicians, stilt-walkers, and knights, among many others.
Baby Willard King had his very own royal seat just beside the 6-tier 3D mapped birthday cake.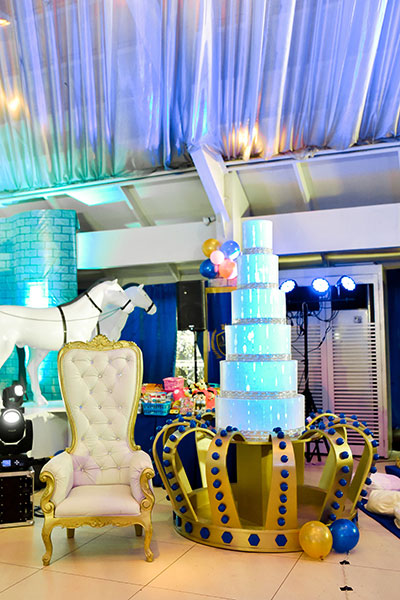 It took only a month to prepare the whole party.
Jamie told PEP.ph that Wilbert was not concerned about budget when they were planning the party.
The former Mutya Ng Pilipinas titleholder said, "He just really wants the best for Willard and an unforgettable event for his guests. Everything really, each part, detail of the party was well thought of."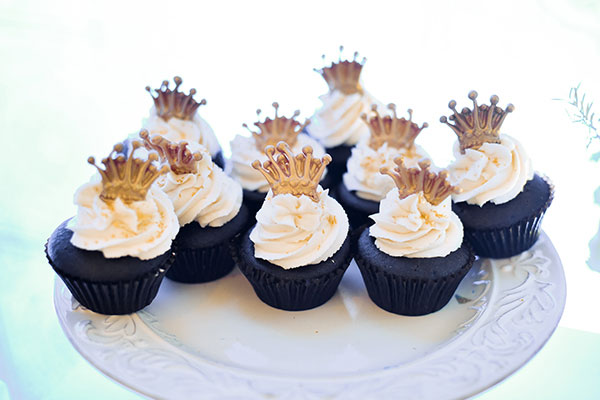 Below was one of the table setup at the party.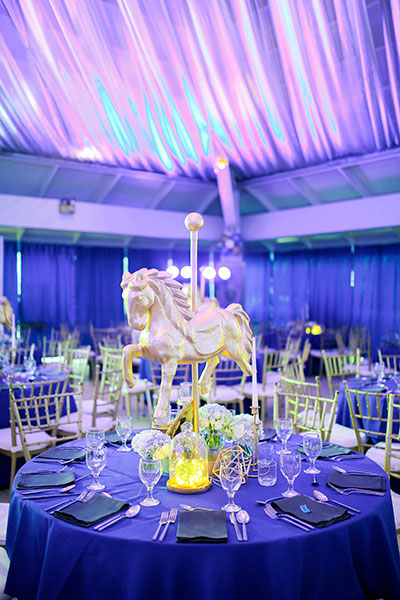 Wilbert wanted the party to be fun not just for kids but also for the adult guests. Jamie said, "Aside from the royal theme, he was very particular with the flow of the program. And he wants it entertaining for both adults and kids."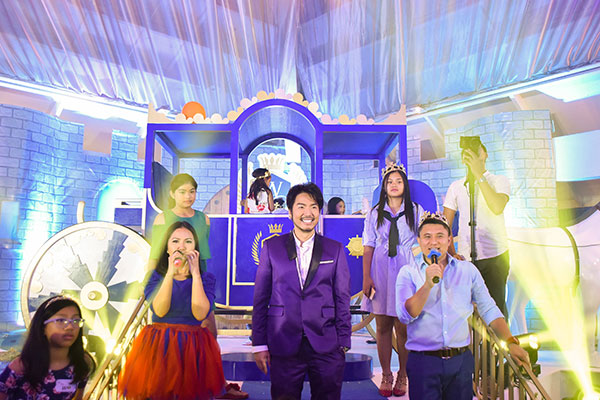 Here's magician Marvin Arquero entertaining the guests with his tricks. Aside from Marivin, Wilbert also had illusionist Jamesdean Narvaez (not in photo) do a magic show for his party guests.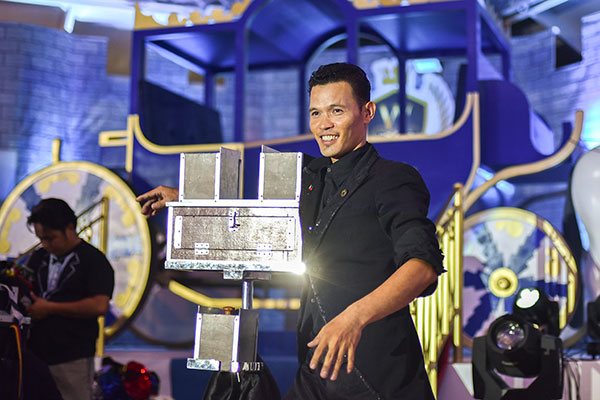 The party also featured a dancing balloon show by Tectonix. Guests were welcomed to dance and move with them.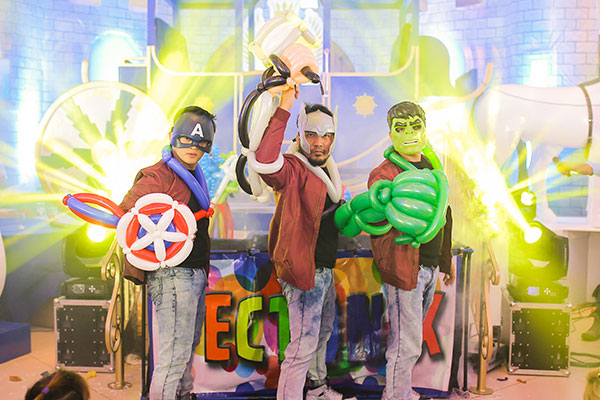 Probably one of the most memorable highlights of the party were the games. According to Wilbert, the cash prizes reached as high as PHP160,000.
A scene from the the same-day-edit (SDE) video showed Wilbert showering the guests with PHP500 bills.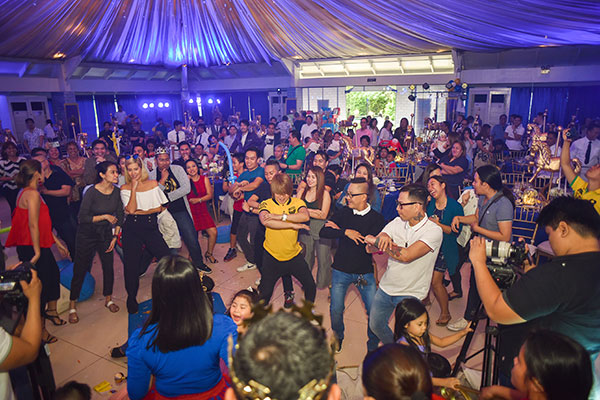 Here's the party's SDE video: