Pinoy Big Brother: Unlimited winner Slater Young and his vlogger-fiancée Kryz Uy held a formal Chinese engagement ceremony in Cebu last Saturday, September 15.
Known as the Ting Hun, it is a Chinese pre-wedding custom where traditional rituals are performed including the tea ceremony, presentation of gifts, and selection of an auspicious wedding date.
In his Instagram post, Slater expressed his excitement now that he's officially "Chinese engaged" to Kryz, seven months after he first proposed marriage to her.
His caption read: "Just finished our Tinghun and it was quite the experience. Embraced our chinese heritage and now we're officially 'chinese engaged.'
"Feeling the love and support from both our families."
Kryz was equally overjoyed to share the momentous occasion with their family and friends.
As she put it, "How can life get better than this?"
Based on her Instagram Stories, Kryz wrote that it was her mom's idea to put up a floral wall at the living area of their house where the Ting Hun was held.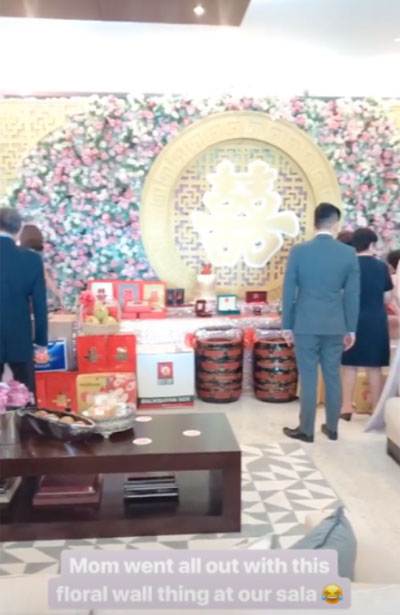 Kryz also posted a photo of her when she was about to serve tea to the elders for the traditional tea ceremony.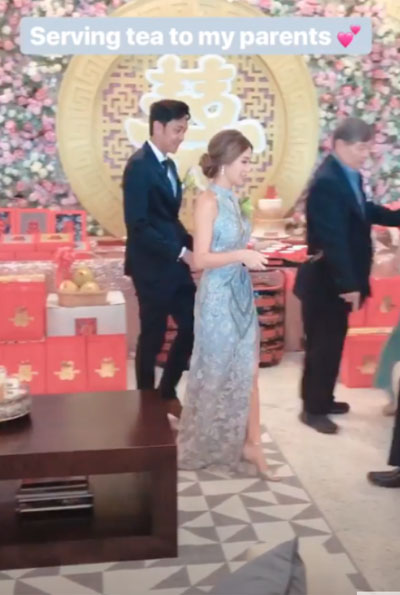 For her OOTD, Kryz wore a lace dress with a thigh-high slit. It was similar to qipao, a traditional Chinese dress.
Created by designer Ronaldo Enrico, the custom-made dress showed off Kryz's sexy back and svelte figure.
To complete her "China-doll" look, Kryz chose a peachy-pink color palette for her makeup.
Her tip to other bride-to-bes: the preparation for an effective beauty regimen happens days before the occasion.
It was in February 28 when the couple announced that they got engaged during their trip to Niseko, Japan.
They have been in a relationship since 2015.