The Philippine Animal Welfare Society (PAWS), a non-profit animal welfare organization, held its annual Halloween fundraiser last weekend at Ayala Malls Vertis North.
Now on its 15th Year, Scaredy Cats & Dogs has grown to be the grandest and much-anticipated pet costume competition in the country.
Here are some of the mind-blowing entries this year.
The 2018 Transylvanian Star was aspin Cassie. Awarded Best Pet in Costume, Cassie as Reyna Elena rode her own float dressed in a dramatic red feathered dress and headpiece, and escorted by her owner Michael Feria.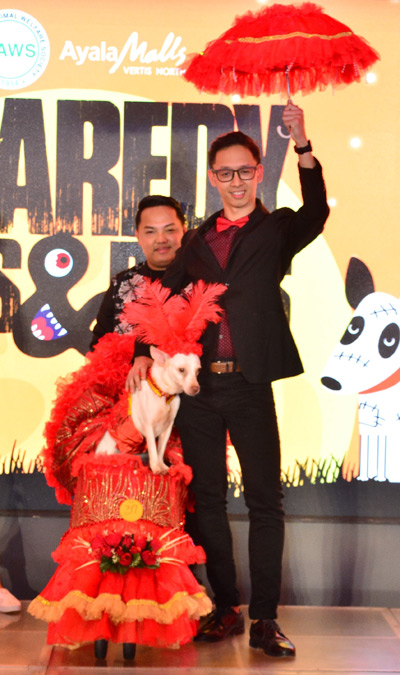 Ayen the chihuahua and her owner Sherilyn Latayan won the Best Ghoulish Partners Award. They made a creepy pair with their bloodied faces contrasting their beautiful bridal gowns.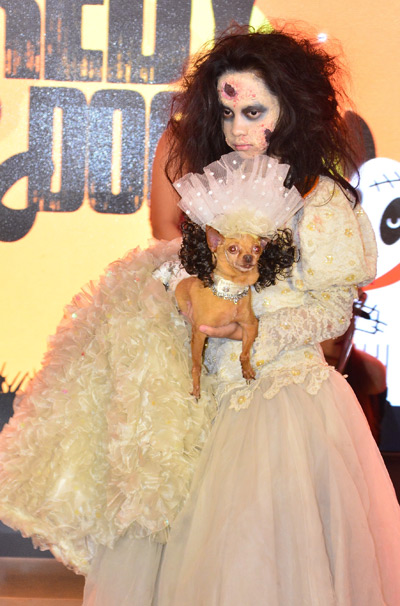 Hydro, the little chihuahua in a costume inspired by the Caravan ni Juan, was the Phantom's Pick for the Most Creative Pet Costume award.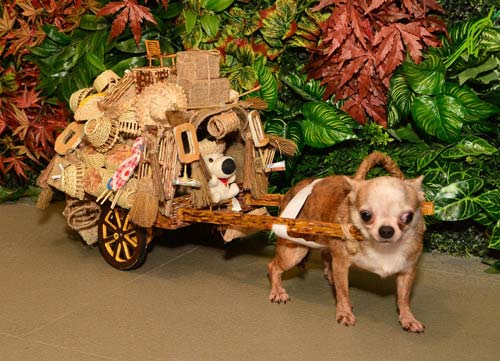 Casper's Choice for Cutest Pet Costume was awarded to Tweetie—all glammed up as the Sugar Plum Fairy.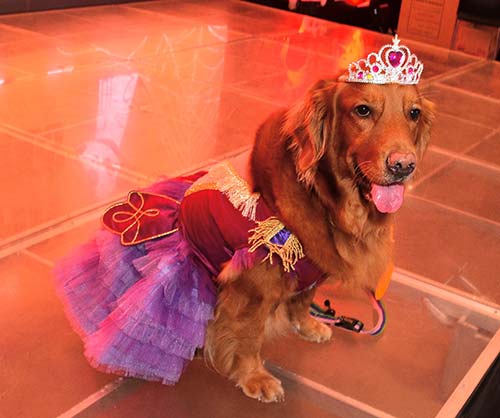 Tyra Barks created quite a stir as the frightening Mananang-Aw whose mid-transformation was the judge's unanimous choice for Scream of the Crop or Scariest Pet Costume.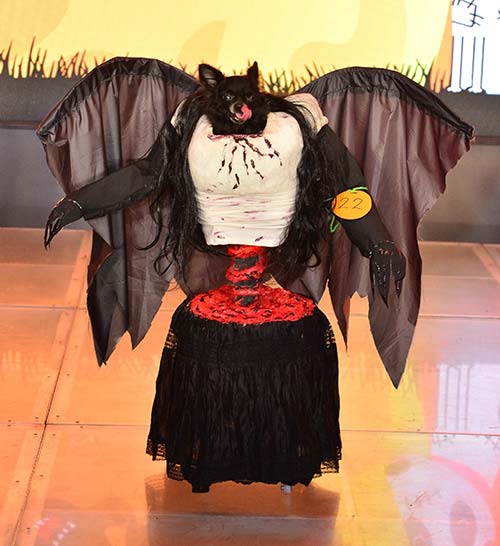 Venice as The Predator was named this year's Crypt Keeper's Choice for Most Original Pet Costume.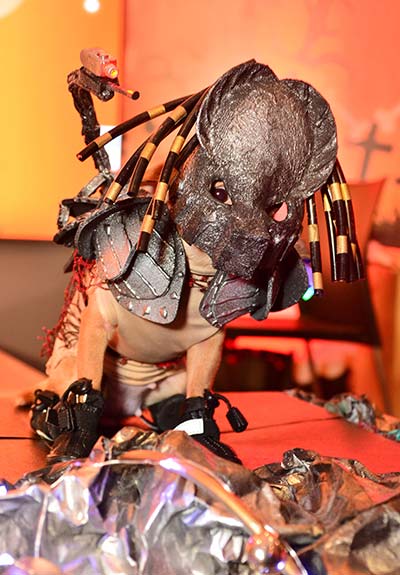 Dapdap, as the sexy pirate aboard her own pirate ship, was this year's Hali-Meow Awardee or Best Native Cat in Costume.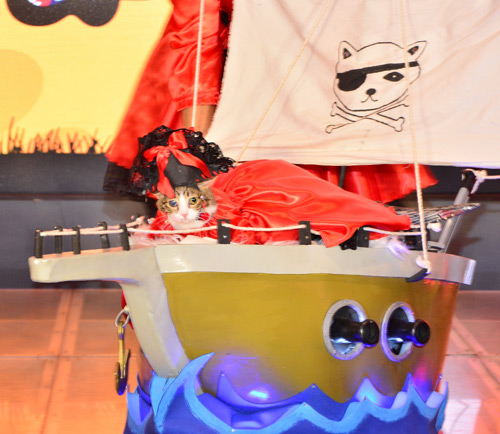 Button and her owner Gina Evangelista were a frightening sight as Pennywise from the movie IT and as a scary female clown.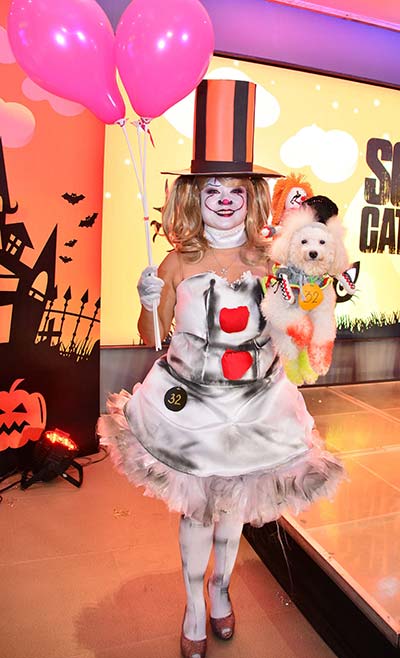 Soaring high was Peekachoo as the Pilot of the Trojan Plane.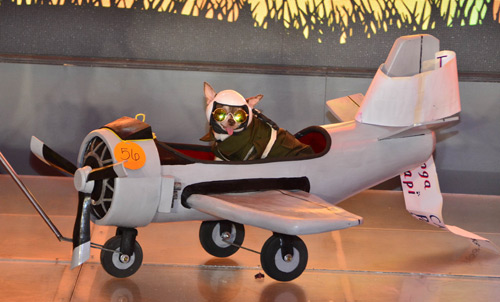 Prince wore a unique costume to promote the PAWS Animal Shelter.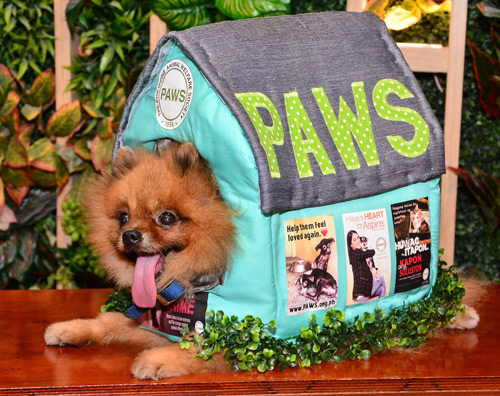 Celebrities who supported the event were (L-R) Amy Perez, Makisig Morales, Tom Rodriguez, and Ruby Rodriguez.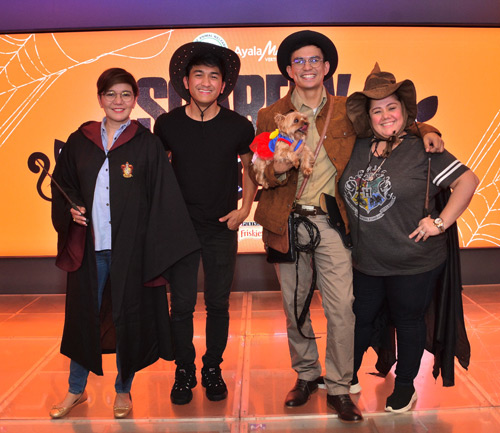 It was a family affair for returning judge Ruby Rodriguez, who was accompanied by her kids AJ and Toni.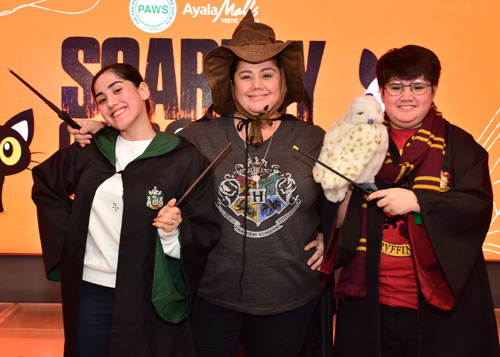 Heading this unique fundraiser were PAWS Director for Special Events Rich Ilustre, PAWS Executive Director Anna Cabrera, and PAWS Director Cristina Martinez.
Top winners went home with a prize package worth PHP20,000. It included three months worth of Alpo dog food, a Bow House dome home, an overnight stay at AcuaVerde Beach Resort, and a grooming package.