Kent Tangcalagan graduated summa cum laude as a scholar in the European Union.
The 29-year-old marched on September 7, 2019 with his head up high, having completed his master's degree in Comparative Local Development with an excellent grade of 5.0.
Sadly, his parents were not able to celebrate his academic achievement because they both passed away in 2018, a year after he got his scholarship.
His caption on Facebook reads, "Closing, for now, this beautiful chapter of my two-year Erasmus Mundus journey here in Europe...
"I've been tested these past two years with the toughest times while being [away on] the other side of the world.
"But challenges only made me even stronger and inspired me to move even further.
"Wherever mom and dad may be right now, I hope they look over me with pride not because of the achievements that I may have reached, but because of how I've managed to overcome whatever obstacles and surprises that life has to offer. "
LITTLE KID WITH BIG DREAMS
To study abroad, Kent only needed big dreams and a can-do attitude.
In an exclusive interview with PEP.ph (Philippine Entertainment Portal) through Instagram's direct message, Kent revealed his idea of a colorful life abroad was shaped by the pictures sent by his father, who worked as a seaman.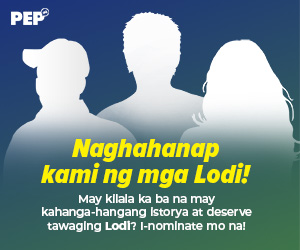 He said, "I was brought up in Talisay, Cebu. It used to be a small town in the province.
"I come from a middle-income family with four siblings and my father as the sole income-earner. Our family lived a simple life.
"As my father worked as a seaman, we would see photos of him abroad."
Being a boy scout brought him to England to be part of the 21st World Scout Jamboree.
The short trip allowed Kent to learn about the world just waiting to be discovered outside his home.
Kent recalled, "The rest of our family has never gone abroad until I received a grant from the Ten Outstanding Boy Scouts of the Philippines Association (TOBSPA) through Coca-Cola Philippines to participate in the 21st World Scout Jamboree in Chelmsford, England.
"That was my very first cultural and educational exchange outside the Philippines.
"Though it was only two weeks long, I came to realize how eye-opening is meeting people of different cultures, backgrounds, nationalities, among others."
Five years after his trip to England, he was granted a scholarship at the De La Salle University Manila (DLSU), and took his master's degree on Health Social Science
He continued, "After earning my nursing degree and license, and working for almost a year in Cebu, I received a scholarship grant from the Ford Foundation to earn my first master's degree in De La Salle University in Manila.
"I was 22 years old then and it was going to be my first time leaving Cebu for a long time, away from family, friends and loved ones."
While studying in DLSU, Kent was also working at the United States Agency for International Development (USAID).
"My first master's degree brought me to the research and development sector, which introduced me to a lot of exceptional Filipino academes who shared with me stories about their educational experiences abroad," he said.
"From the simple town in Cebu to the big metropolis of Manila, I came to dream about pursuing my studies abroad."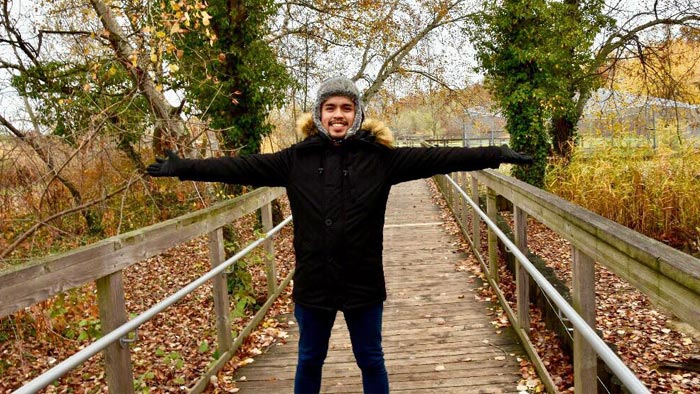 KENT'S SCHOLARSHIP
In 2016, Kent learned about the Erasmus+, a program managed by the European Commission and its partners that gives people the opportunity to study and train abroad.
"I first learned about the Erasmus Mundus (now called Erasmus+) scholarship from an Indonesian delegate I met in a conference in Brussels, Belgium way back in 2016.
"When I came back to the Philippines, I checked the website... I applied to three programs but only got a scholarship in one program. The program I got in was the Erasmus Joint Master's Degree in Comparative Local Development," he recalled.
The program required Kent to study each semester in different universities within the European Union.
He took his first semester at the Corvinus University of Budapest in Hungary, the second at the University of Regensber in Germany, and the third at the University of Trento in Italy.
Mingling with the different nationalities taking the program, Kent said he experienced a bit of a "culture shock."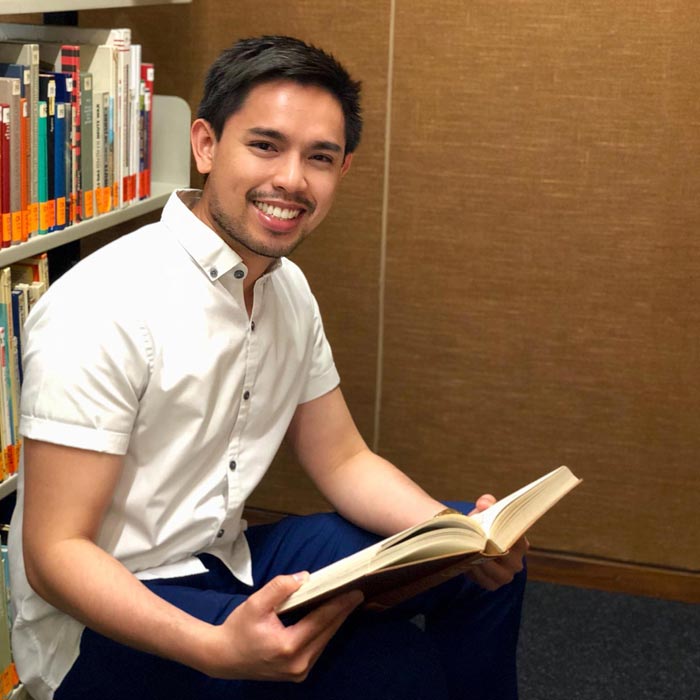 THE DEATH OF HIS PARENTS
He was abroad when Kent lost both his parents.
He recounts, "My parents both suffered from a myocardial infarction (heart attack).
"Both of them took us by surprise.
"My dad passed away last March. I was in Germany that time.
"It took me by surprise because my father had the healthiest lifestyle in the family, including diet and exercise.
"Through the Erasmus Protect and Assist insurance, I was able to fly home and participate in his burial with my four brothers."
Kent returned to Germany after his father's burial.
Still devastated, he canceled his summer trip and flew back home to be with his family.
"Instead of spending my summer in Spain and Portugal as my classmates and I planned, I decided to come home to Cebu and spend my summer with the family.
"I actually surprised my mom when I came home since she didn't know I was coming home during that time."
It turned out to be the last time he would see his beloved mother.
He continued, "I didn't know it would be the last two weeks I would be spending with my mom.
"I came back to Europe, specifically Italy, for the third semester.
"After only a month in Italy, I got a phone call from my brother [saying] that my mom passed away in the hospital, only a day after I had a video call with my family.
"[They were] telling me [then] that mom was gonna be discharged the following day.
"It was a truly hard time for me because I didn't expect to lose both of my parents the same year.
"I went home to bury my mom along with my brothers and relatives.
"It was a tragic time for us brothers, but all our relatives were there to show their love and support."
"
live the dream that my parents had for me."
After the burial of his mother in Cebu, Kent flew back to Italy for his third semester.
For a time, he was depressed, but he pressed on to "continue pushing forward."
He said, "Through the university's resources, I [took] therapy sessions which helped me process my loss and heartaches.
"At the same time, my classmates, especially my close friends, Carlos, Renu, and Tania, became my family away from home.
"They helped me [survive] both unexpected events and continue to live the dream that my parents had for me.
"By the end of the fourth semester, I received a cumulative grade point average (CGPA) of 5.0 out of 5.0," he detailed.
"It is considered 'Jeles' or excellent, the highest distinction in the Hungarian grading system."
On September 7, 2019, Kent graduated summa cum laude with a master's degree in Comparative Local Development,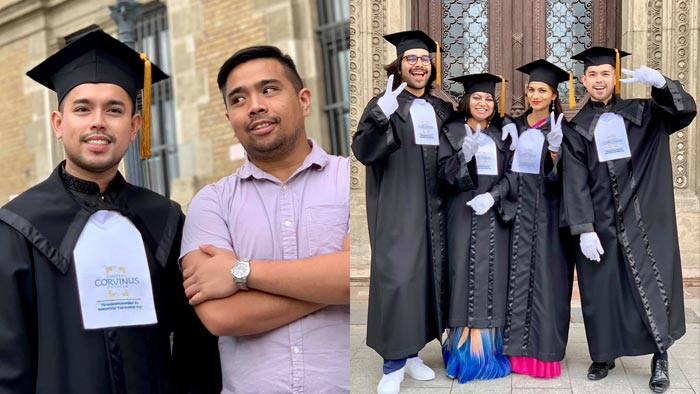 He dedicated his award to his dad and mom.

"I promised my parents that I'll bring them to my graduation in Europe. Although that was no longer gonna happen, the [memories] of how my parents brought me up–all their sacrifices and hard work–inspired me to move forward."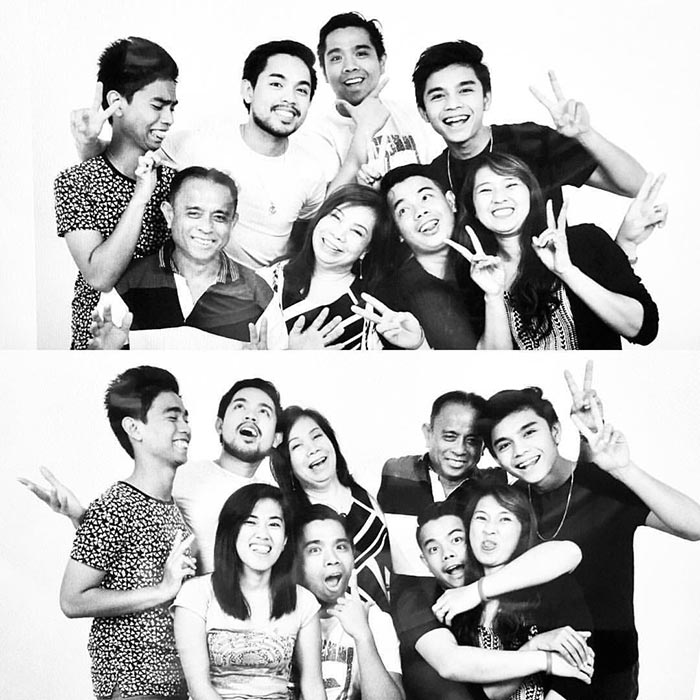 Currently, Kent works as a development researcher at the Chemonics International Inc., a private international development firm based in Washington, D.C,, USA.
He said he would not have gone this far without getting out of his comfort zone.
"For me, the main challenge that we must overcome is the disbelief or the lack of trust that comes from within us. If we are the ones telling ourselves 'I can't do it,' we will end up believing ourselves.
"Being born without the privilege but continuously opening ourselves to possible opportunities can help us to change our mindset about being trapped in our current situations.
"I believe what I have achieved so far has been a combined effort of my own determination and by the support that I received from my parents, my mentors, my friends, and loved ones.
"And that 'achievement' includes the openness for change and constantly challenging myself outside my comfort zone."
Your extraordinary story has been submitted.