Indonesia's wushu athlete Edgar Xavier Marvelo has been touching hearts in social media after fulfilling his promise of winning gold medals at the 30th Southeast Asian Games to his dying father, Lo Tjhiang Meng.
Edgar bagged the gold medals at the men's Gunshu and Daoshu events.
He emotionally told members of the press, as translated by Coconuts Jakarta, "Before his life support was removed, I told my dad that I promised to do this for him.
"I called my mom and told her to please tell everyone that I can't go home to Indonesia yet because there's a storm in the Philippines.
"I might only come home tomorrow morning."
According to CNN Indonesia, Edgar's father passed away on the day of his competition. December 3, Tuesday, at around 1:00 am.
The 21-year-old wushu fighter found out about his father's death before the competition.
On Instagram, Edgar dedicated his victory to his father.
He wrote, "2 Gold Medals, for Papa [heart emoji]"
Edgar booked the earliest flight back to his home country after the competition in time for his father's funeral.
In his Instagram stories, Edgar revealed that his father will be laid to rest with his medals.
He wrote, "Finally meeting my dad. He's wearing my medal now."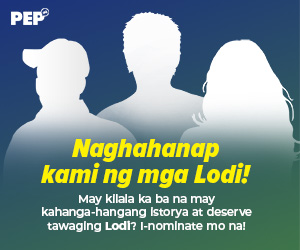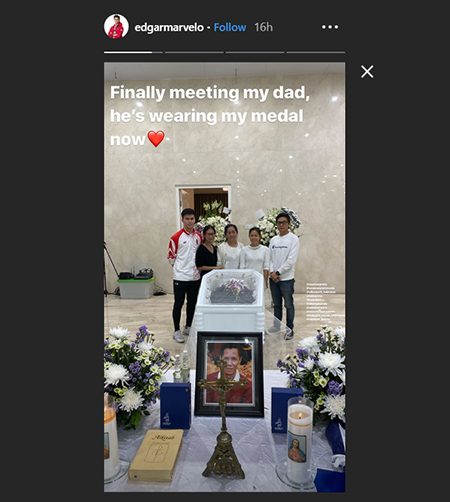 Edgar's touching story was also featured on SEA Games 2019's official Facebook page.
The caption read, "Winning the golds for men's Gunshu and Daoshu events of Wushu yesterday came as a bittersweet moment for Indonesian Edgar Xavier Marvelo. People in his team were in tears after his victory and those were not just tears of joy. Edgar's father died while he was competing in the event and he was only informed about it after winning the gold, bringing him to tears. He dedicates his gold medal to his country and to his father."
Ngatino, the secretary-general of Pengurus Besar Wushu Indonesia (PB-WI), told the international press that Edgar initially asked permission to return to their home country.
But he was persuaded to stay and participate in the competition.
Ngatino told reporters, "Edgar was asked to go home by his family, but we also explained to him that he's been working hard through his training.
"Before leaving, he had also met his father.
"After having discussed with his trainers and giving him guidance, Edgar went on to perform and we're grateful that he got his gold medals."
On Twitter, Filipino netizens offered their condolences to the grieving gold medalist.
This is the second time Edgar competed at the SEA Games. He won a bronze medal at the 29th SEA Games held in Kuala Lumpur, Malaysia. Last year, he won a silver medal at the 2018 Asian Games in Jakarta, Indonesia.
Your extraordinary story has been submitted.